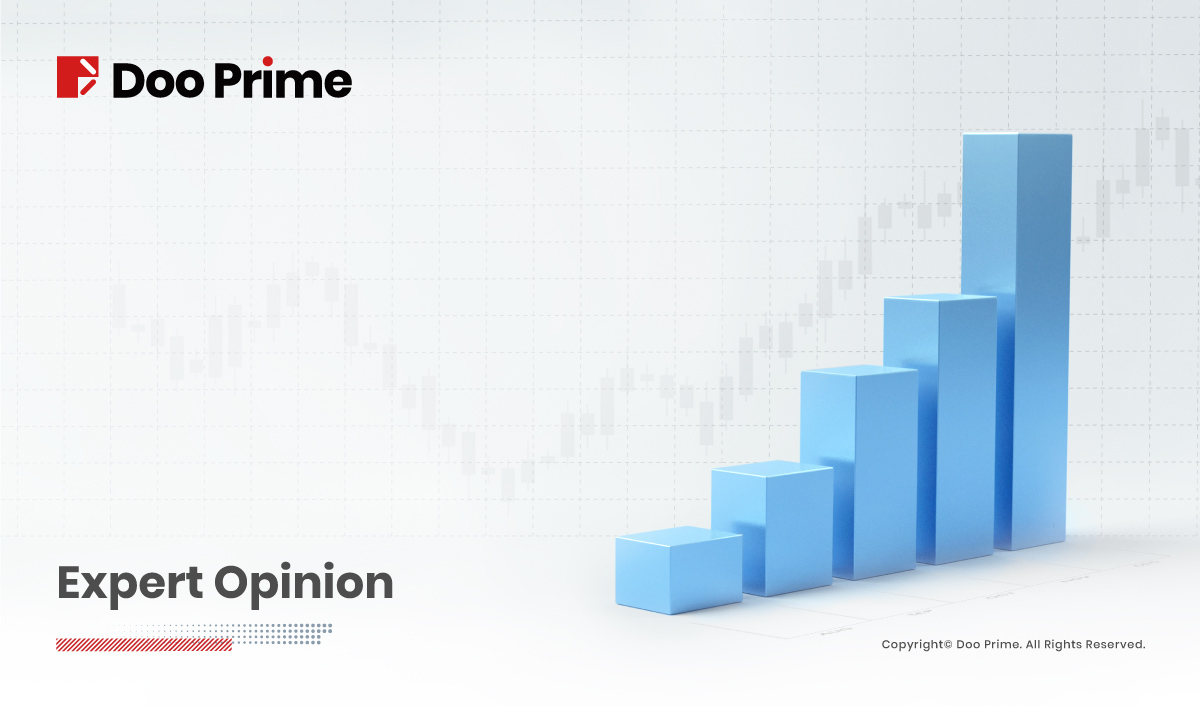 On Friday, 26th May 2023, U.S. stocks rallied. This is led by tech-heavy Nasdaq, fueled by continued optimism about AI after Nvidia reported better-than-expected earnings and even more impressive forward guidance the day before. There was also an expectation that the debt ceiling deal would be reached before the deadline.  
According to Friday's Commerce Department figures, the PCE data, which is the Federal Reserve's preferred inflation gauge, showed a faster-than-expected rise of 0.4% in April.
Compared to the previous month, the measure has risen by 4.4% from a year ago. Excluding food and energy, the core PCE index, increased by 0.4% from the prior month, and 4.7% from April 2022.
In a later interview on Friday, Cleveland Fed President Loretta Mester told CNBC that considering the recent data, she would not dismiss the possibility of another rate hike.
The market fueled by the rally from the previous day and driven by the potential for greater returns in the future through Artificial Intelligence (AI) – disregarded both the inflationary data and the comments made by Mester.
For the entire week, the Dow Jones index lost 1%, but the S&P 500 edged up 0.3% and the Nasdaq jumped 2.5% for a fifth straight week of gains.   
Here are the closing levels on Friday, 26th May 2023:
Nvidia would be the highlight to conclude the close of last week's trading. Surging nearly USD200B in market cap and closing in on the USD1 trillion mark.  
All of this revolves around AI, aptly being the latest buzzword and possibly the next big thing.
Truthfully speaking, AI has been around for quite some time. and can be found in your smartphones and many other applications, including web browsers. However, with the release of ChatGPT, it has suddenly grabbed the attention of companies and individuals. It could possibly change things, just like how the internet did.   
There is no doubt that AI will revolutionize the world. The growing utilization of AI in companies, factories, and daily life will yield numerous benefits. 
Considering how the market responded to Nvidia's guidance, it is evident that AI will be influencing market pricing, making it challenging to bet against its influence. This technology has the potential to drive prices higher, indicating a promising future.
Bear in mind the dot-com bubble was the result of the euphoria of its potential which led to the overvaluations of companies and start-ups which resulted in the crash.
And just like the Dot-com bubble, not all companies will reap the benefits. Only time will tell if we have learned from the experience or are setting ourselves up for another crash.
Investors seem to be ignoring the inflation data and the fact that the Fed may hike again in June or July. Additionally, they appear to be disregarding the potential risk to millions of jobs posed by the productivity gains associated with AI. 
But like I said, investors are inclined to focus on the positives rather than dwell on the negatives and so far, the payoff is good, especially in tech.  
So, for now, enjoy the ride for as long as continues. 
Source: CBOE, Bloomberg, CME Group
This commentary is written by James Gomes.
James has been in the finance industry for over 30 years and most recently worked for a large U.S. bank for more than 20 years.
Risk Disclosure
Trading in financial instruments involves high risks due to the fluctuation in the value and prices of the underlying financial instruments. Due to the adverse and unpredictable market movements, large losses exceeding the investor's initial investment could incur within a short period of time. The past performance of a financial instrument is not an indication of its future performance. Investments in certain services should be made on margin or leverage, where relatively small movements in trading prices may have a disproportionately large impact on the client's investment and the client should therefore be prepared to suffer significant losses when using such trading facilities.
Please make sure you read and fully understand the trading risks of the respective financial instrument before engaging in any transaction with Doo Prime's trading platforms. You should seek independent professional advice if you do not understand any of the risks disclosed by us herein or any risk associated with the trade and investment of financial instruments. Please refer to Doo Prime's Client Agreement and Risk Disclosure Statement to find out more.
[Disclaimer]
This information is addressed to the general public solely for information purposes and should not be taken as investment advice, recommendation, offer, or solicitation to buy or sell any financial instrument. The information displayed herein has been prepared without any reference or consideration to any particular recipient's investment objectives or financial situation. Any references to the past performance of a financial instrument, index, or a packaged investment product shall not be taken as a reliable indicator of its future performance. Doo Prime and its holding company, affiliates, subsidiaries, associated companies, partners, and their respective employees, as well as managers, make no representation or warranties to the information displayed and Doo Prime and its holding company, affiliates, subsidiaries, associated companies, partners and their respective employees, as well as managers, shall not be liable for any direct, indirect, special or consequential loss or damages incurred a result of any inaccuracies or incompleteness of the information provided. Doo Prime and its holding company, affiliates, subsidiaries, associated companies, partners, and their respective employees, as well as managers, shall not be liable for any direct, indirect, special, or consequential loss or damages incurred as a result of any direct or indirect trading risks, profit, or loss arising from any individual's or client's investment.