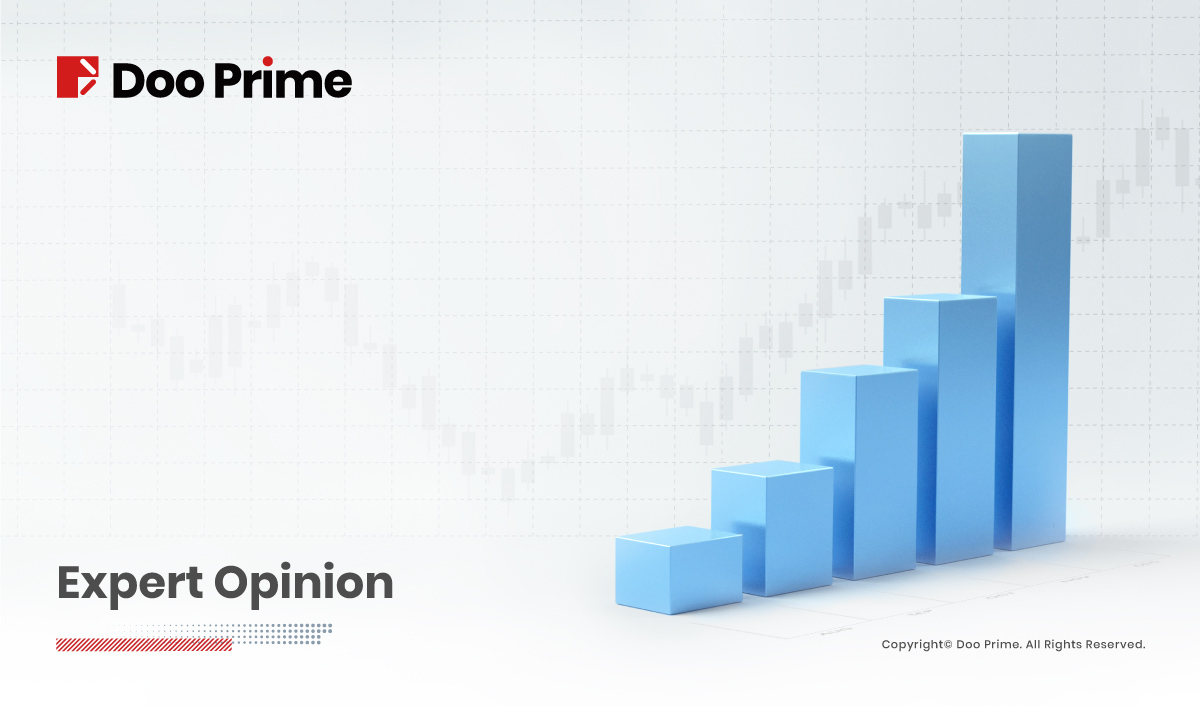 U.S. stocks closed higher on Friday, 5th May 2023, rebounding from a four-day losing streak.
The Federal Reserve implemented its 10th rate hike of the current cycle, resulting in an expected 25 basis point increase that was reflected in the market earlier in the week.
Although Jerome Powell's press conference suggested that the Fed might be ready to pause, providing a positive outlook for the market, the lack of indication for a cut anytime soon resulted in a drop in stock prices.
However, the market dynamic shifted on Friday as regional bank stocks rallied and the release of the positive Jobs data took effect. To add, the Nasdaq experienced an even bigger boost due to better-than-expected earnings from Apple.
After JPMorgan acquired First Republic, sellers were looking to trigger another regional bank failure by short selling. However, this tactic failed and resulted in a massive short covering that sent their share prices much higher. 
The Bureau of Labor Statistics report on Friday showcased another impressive Jobs report, with Nonfarm payrolls rising by 253,000 last month – far exceeding the economists' expected increase of 185,000. Moreover, the unemployment rate fell back to a multi-decade low of 3.4%.
Despite Friday's gains, the S&P 500 and Dow Jones indexes still experienced weekly losses, dropping by 0.8% and 1.2% respectively. However, the Nasdaq Composite managed to eke out a 0.1% weekly gain. 
Here are the closing levels on Friday, 5th May 2023:
As expected, we saw the market sell off after the rate hike and rebound on dip buying.
It did not matter that the jobs report was inflationary, with average hourly earnings exceeding expectations at 0.5% (compared to the estimated 0.3%) the market still rallied on the view that the Fed is on hold and the stronger labour market will prevent a recession.
The recent employment data suggests an increase in consumer spending as more people are employed. However, this positive trend also comes with the risk of inflation, and there is a possibility that the Fed may decide to raise rates by 25 basis points in June. Despite this potential risk, the market is currently buoyed by better-than-expected earnings, particularly from the mega-cap companies, and is seemingly ignoring the inflationary concerns.
Investors have decided that the economy can withstand higher interest rates and whatever the Fed says or do does not really matter.
So far, this has proven to be the right strategy, as conventional wisdom would suggest, the market should be a lot lower than where it is.
Despite analysts sounding warnings of a potential market selloff due to the possibility of "higher for longer" interest rates, investors should also be aware of the ongoing risk of another bank failure and the tightening credit markets. Additionally, a looming debt crisis adds to the reasons to consider trimming long positions.
Although the market is currently experiencing an extended bullish period, it is important to be mindful of approaching resistance levels for the S&P around the 4200 mark. If we fail to break higher, there is a possibility of another selloff.
Source: CBOE, Bloomberg.
This commentary is written by James Gomes.
James has been in the finance industry for over 30 years and most recently worked for a large U.S. bank for more than 20 years.
Risk Disclosure
Trading in financial instruments involves high risks due to the fluctuation in the value and prices of the underlying financial instruments. Due to the adverse and unpredictable market movements, large losses exceeding the investor's initial investment could incur within a short period of time. The past performance of a financial instrument is not an indication of its future performance. Investments in certain services should be made on margin or leverage, where relatively small movements in trading prices may have a disproportionately large impact on the client's investment and the client should therefore be prepared to suffer significant losses when using such trading facilities.
Please make sure you read and fully understand the trading risks of the respective financial instrument before engaging in any transaction with Doo Prime's trading platforms. You should seek independent professional advice if you do not understand any of the risks disclosed by us herein or any risk associated with the trade and investment of financial instruments. Please refer to Doo Prime's Client Agreement and Risk Disclosure Statement to find out more.
[Disclaimer]
This information is addressed to the general public solely for information purposes and should not be taken as investment advice, recommendation, offer, or solicitation to buy or sell any financial instrument. The information displayed herein has been prepared without any reference or consideration to any particular recipient's investment objectives or financial situation. Any references to the past performance of a financial instrument, index, or a packaged investment product shall not be taken as a reliable indicator of its future performance. Doo Prime and its holding company, affiliates, subsidiaries, associated companies, partners, and their respective employees, as well as managers, make no representation or warranties to the information displayed and Doo Prime and its holding company, affiliates, subsidiaries, associated companies, partners and their respective employees, as well as managers, shall not be liable for any direct, indirect, special or consequential loss or damages incurred a result of any inaccuracies or incompleteness of the information provided. Doo Prime and its holding company, affiliates, subsidiaries, associated companies, partners, and their respective employees, as well as managers, shall not be liable for any direct, indirect, special, or consequential loss or damages incurred as a result of any direct or indirect trading risks, profit, or loss arising from any individual's or client's investment.