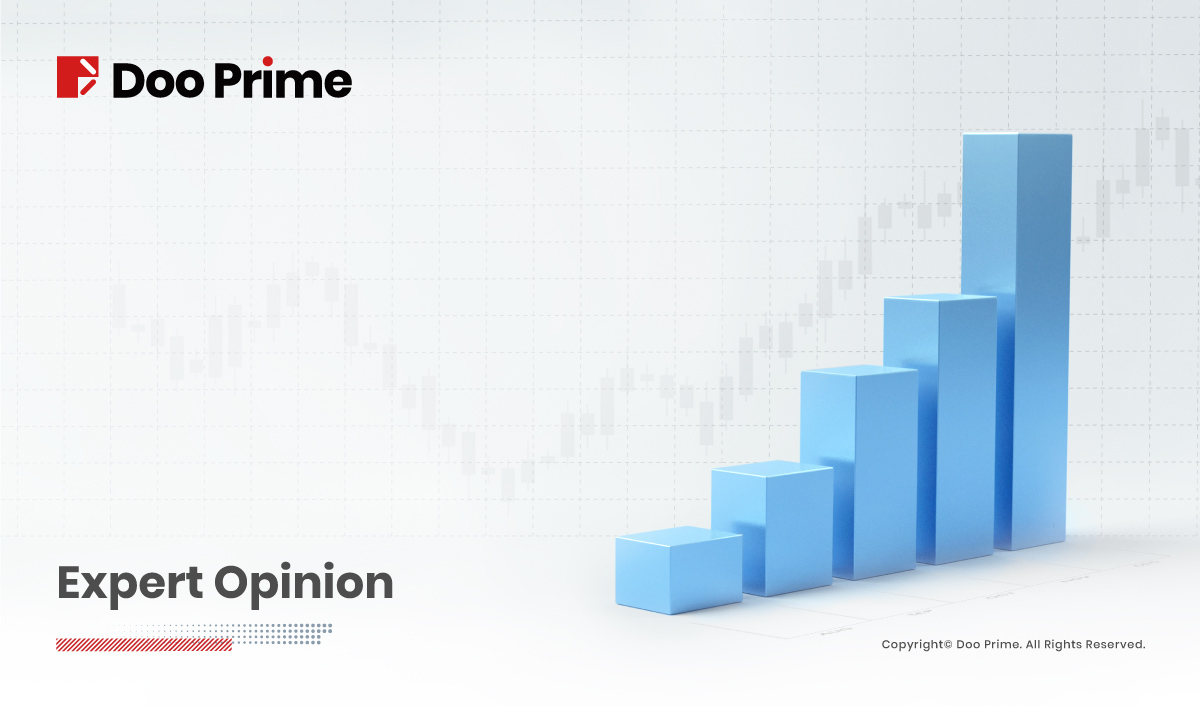 U.S. stocks rallied strongly on Friday, November 10th, 2023, recovering from the losses in the previous session as treasury yields stabilized. 
On Thursday, Federal Reserve Chairman Jerome Powell surprised the market by suggesting that interest rates might need to be higher to tame inflation, hinting at the possibility of another rate hike.  
However, on Friday, all concerns seemed to dissipate as mega-cap tech stocks led the S&P to a seven-week high. Notably, the S&P broke above the 4400 level and the 100-day moving average, which many see as a bullish signal. 
The Nasdaq 100 experienced its most significant climb since May, with Microsoft Corp. reaching a record high, and Nvidia Corp. extending gains for an eighth consecutive session. 
Federal Reserve Bank of Atlanta President Raphael Bostic conveyed confidence that policymakers could bring inflation back to their target without the necessity for further rate hikes.
Conversely, his San Francisco counterpart, Mary Daly, suggested that the central bank might need to raise rates again if progress on inflation stalls despite a roaring economy. 
Friday's rebound was sufficient to propel the three major market averages to a second consecutive week of gains. The Nasdaq Composite surged by 2.4% for the week, the S&P 500 advanced by 1.3%, and the Dow Jones added 0.7%.
Here are the closing levels on Friday, November 10th, 2023:
Following a strong performance the week before, stocks continued their positive momentum. Technical indicators and some analysts are now suggesting that the correction low may have been established. 
The caution prevalent in equity markets over the past three months has transformed into "year-end greed," fueled by expectations of a decline in U.S. bond yields, according to Bank of America Corp.'s Michael Hartnett. 
Global stocks recorded inflows of $8.8 billion in the week through November 8th, based on EPFR Global data. Still, cash remains the preferred asset class, Hartnett said. 
About $77.7 billion went into money market funds in the week, setting them up for record annual inflows of $1.4 trillion. 
It is important to note that the rally is mainly due to the tech-heavy mega-cap stocks. In contrast, value stocks declined, small companies faced significant losses, and shares targeted by short sellers experienced their worst run since March. 
While the S&P 500 gained more than 1% over the five days, including the best Friday rally since June, an equal-weight version, which effectively boosts the influence of non-mega caps, declined.  
Small-cap companies in the Russell 2000, serving as a proxy for firms heavily reliant on bank financing, experienced their most substantial decline since September. 
The ongoing conflict between cash-rich mega-cap stocks and the rest of the market remains a point of confusion.
The question persists: will the influential mega-caps uplift the market, or will the remaining companies exert a drag? Only time will reveal the answer.
Source: CBOE, Bloomberg
This commentary is written by James Gomes, a seasoned finance industry veteran with extensive experience of over 30 years, including a substantial tenure at a reputable U.S. bank exceeding 20 years.
---
Risk Disclosure
Trading in financial instruments involves high risks due to the fluctuation in the value and prices of the underlying financial instruments. Due to the adverse and unpredictable market movements, large losses exceeding the investor's initial investment could incur within a short period of time. The past performance of a financial instrument is not an indication of its future performance. Investments in certain services should be made on margin or leverage, where relatively small movements in trading prices may have a disproportionately large impact on the client's investment and the client should therefore be prepared to suffer significant losses when using such trading facilities.
Please ensure you read and fully understand the trading risks of the respective financial instrument before engaging in any transaction with Doo Prime's trading platforms. You should seek independent professional advice if you do not understand any of the risks disclosed by us herein or any risk associated with the trade and investment of financial instruments. Please refer to Doo Prime's Client Agreement and Risk Disclosure Statement to learn more.
[Disclaimer]
This information is addressed to the general public solely for information purposes and should not be taken as investment advice, recommendation, offer, or solicitation to buy or sell any financial instrument. The information displayed herein has been prepared without any reference or consideration to any particular recipient's investment objectives or financial situation. Any references to the past performance of a financial instrument, index, or a packaged investment product shall not be taken as a reliable indicator of its future performance. Doo Prime and its holding company, affiliates, subsidiaries, associated companies, partners, and their respective employees, as well as managers, make no representation or warranties to the information displayed and Doo Prime and its holding company, affiliates, subsidiaries, associated companies, partners and their respective employees, as well as managers, shall not be liable for any direct, indirect, special or consequential loss or damages incurred a result of any inaccuracies or incompleteness of the information provided. Doo Prime and its holding company, affiliates, subsidiaries, associated companies, partners, and their respective employees, as well as managers, shall not be liable for any direct, indirect, special, or consequential loss or damages incurred as a result of any direct or indirect trading risks, profit, or loss arising from any individual's or client's investment.