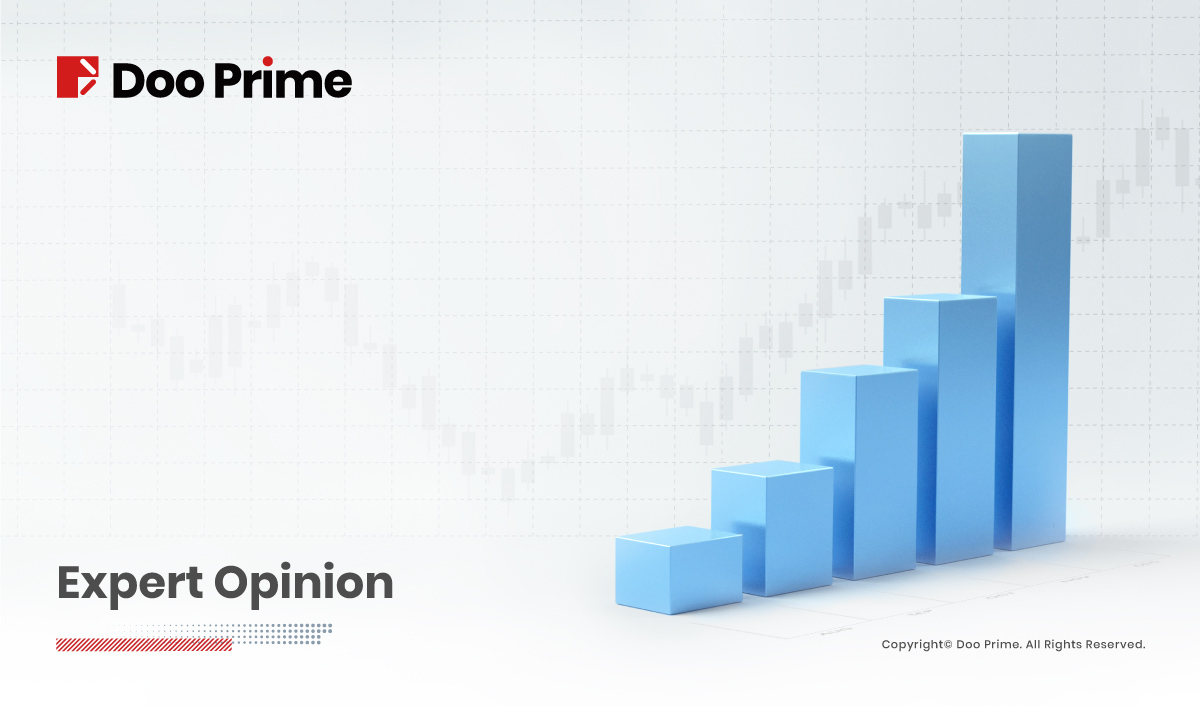 U.S. stocks closed lower on Friday, 3rd December 2021, for the week although off the lows after some last-minute buying.
The Nasdaq -1.92% saw most of the selling again, while the S&P -0.84% and Dow -0.17% also finished lower.
The S&P and Nasdaq had their second-straight losing week, off 1.2% and 2.6% respectively. The Dow Industrials have been down four weeks in a row. Meanwhile, bonds rallied with the 10-year Treasury yield falling 10 basis points to 1.36%.
On the other end, the payrolls showed a weaker-than-expected increase, climbing just 210,000 last month after an upwardly revised 546,000 gain in October. However, the jobless rate dropped to 4.2% as employment rose by more than a million in the report's household survey.
Through this rate expectations were pulled forward and there is now a 50% of a quarter-point rate hike in May, according to fed funds futures.
Fed Chair Jerome Powell told Congress on Tuesday that it's "probably a good time to retire that word". He was referring to the term "transitory" when talking about inflation.
As a result of the price pressures, the Fed is now considering a faster tapering to its asset purchase program, shifting gears to tighter monetary policy.
Here are the closing levels on Friday: – 
| | | | |
| --- | --- | --- | --- |
| | Last | Change | %Change |
| Dow Jones | 34,580.08 | -59.71 | -0.17% |
| S&P 500 | 4538.43 | -38.67 | -0.84% |
| Nasdaq Comp | 15085.47 | -295.85 | -1.92% |
| US 10Y | 1.36% | | |
| VIX | 30.67 | +2.72 | -1.92% |
So, why are we here?
It started with Omicron last week when it sent stocks down on fears of the fast-spreading variant. Reports of its arrival into the U.S. triggered another round of selling.
Then, there was the Fed considering to quicken the tapering. Reserve bank of St. Louis President James Bullard said the payroll numbers were strong across the board and he favours ending the taper in March.
What is surprising to me is that while we know little of the Omicron variant, early reports suggest that it is milder than Delta. In fact, there were some reports that suggested that it could be a blessing in disguise if it becomes the main variant.
Maybe there is more to it but selling off on Covid seems a bit strange as we have been living with it for 2 years.
The hawkish tone from the Fed has been on the wires for some time. Thus, with the selling response was so strong, it lead me to wonder as well.
Could it be that the markets were blind to all this and just made new highs regardless and now is starting to see things more clearly?
Or could it be as simple as the market needed a break and a retracement was long overdue?
Whatever it is, the VIX at 30 is saying the markets are going to continue to be volatile in the near term. The bears have the control now, but I would not completely rule out the buyers on dip just yet.
Source: CBOE, Reuters, Bloomberg
This commentary is written by James Gomes
James has been in the finance industry for over 30 years and most recently worked for a large U.S. bank for more than 20 years.
Disclaimer
While every effort has been made to ensure the accuracy of the information in this document, the DOO Group does not warrant or guarantee the accuracy, completeness or reliability of this information. The DOO Group does not accept responsibility for any losses or damages arising directly or indirectly, from the use of this document. The material contained in this document is provided solely for general information and educational purposes and is not and should not be construed as, an offer to buy or sell, or as a solicitation of an offer to buy or sell, securities, futures, options, bonds or any other relevant financial instruments or investments. Nothing in this document should be taken as making any recommendations or providing any investment or other advice with respect to the purchase, sale or other disposition of financial instruments, any related products or any other products, securities or investments. A decision to invest in financial instruments, any investment related products or any other products, securities or investments should not be made in reliance on any of the statements in this document. Before making any investment decision, prospective investors should seek advice from their own financial advisers, take into account their individual financial needs and circumstances and carefully consider the risks associated with such investment decision.
Without limiting any of the foregoing, in no event will the DOO Group or any of its affiliates be liable for any decision made or action taken in reliance on the information in this document and, in any event the DOO Group and its affiliates shall not be liable for any consequential, special, punitive, incidental, indirect or similar damages arising from, related to or connected with this document, even if notified of the possibility of such damages.
This document contains forward-looking statements. The forward-looking statements included in this document are based on current expectations that involve a number of risks and uncertainties. These forward-looking statements are based on the analysis of DOO Group of the statistics available to it. Assumptions relating to the forward-looking statement involve judgments with respect to, among other things, future economic, competitive and market conditions all of which are difficult or impossible to predict accurately. In light of the significant uncertainties inherent in the forward-looking information included herein, the inclusion of such information should not be regarded as a representation by the DOO Group that the forward-looking statements will be achieved. The DOO Group cautions you not to place undue reliance on its forward-looking statements and we assume no responsibility for updating any forward-looking statements. Expressions of opinion are those of the authors and are subject to change without notice.
This document is strictly confidential to the recipient. It is being supplied to you solely for your information and may not be reproduced, redistributed or passed on, directly or indirectly to other person or published, in whole or in part. For any purpose, neither this document nor any copy of it may be taken or transmitted into Singapore, Hong Kong, Malaysia, United Kingdom and the United States or distributed directly or indirectly in Singapore, Hong Kong, Malaysia, United Kingdom and the United States. The distribution of this document in other jurisdictions may be restricted by law, and persons into whose possession this document should inform themselves about, and observe any such restrictions. By accepting this report, you agree to be bound by the foregoing instructions.