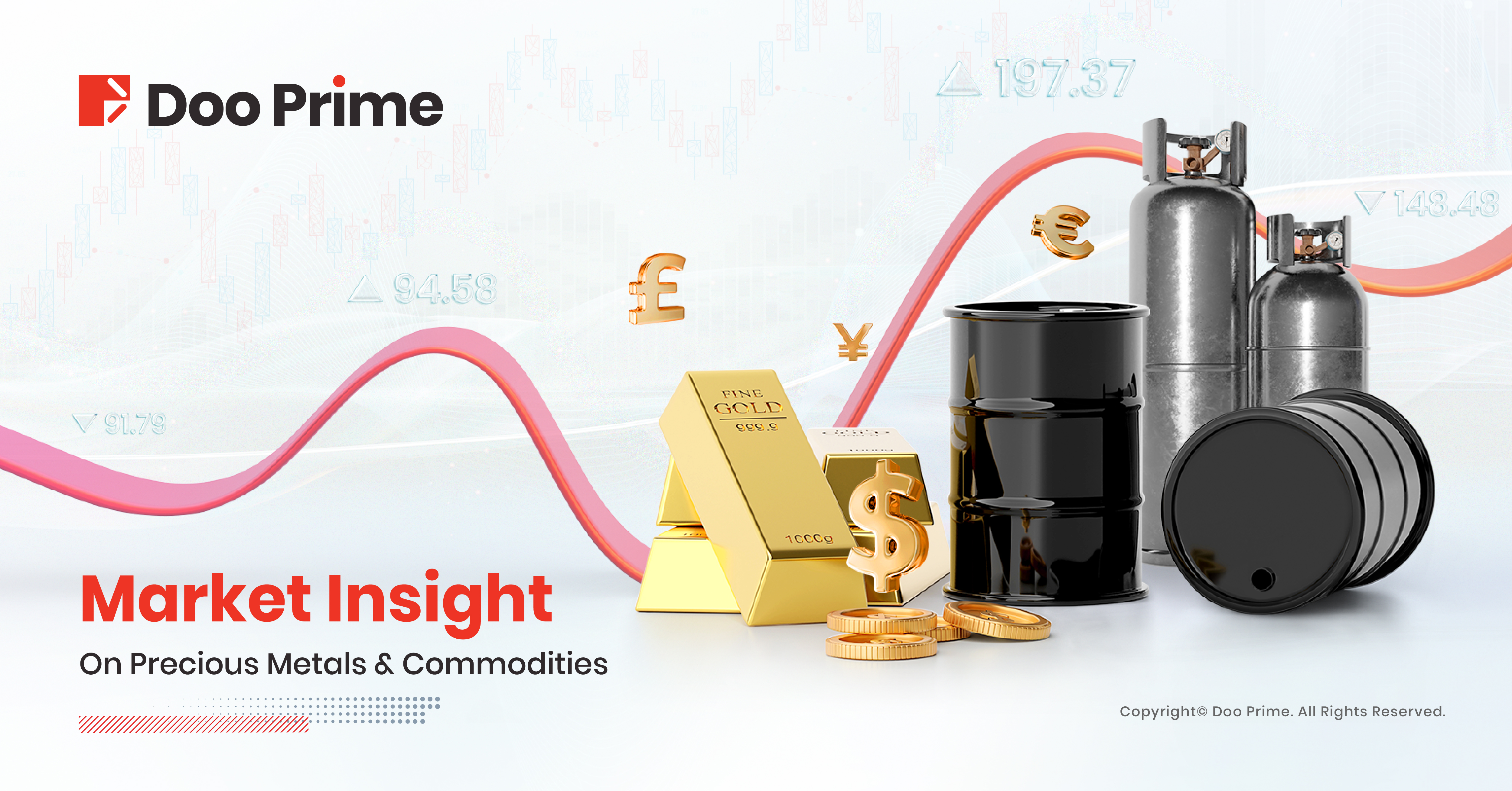 Last week, gold opened high but closed lower as the U.S. Federal Reserve's hawkish stance led to a stronger dollar, putting pressure on gold. The focus on the future trend of gold still rests on the performance of U.S. economic data.
Similarly, crude oil experienced a slight pullback from its highs due to the hawkish comments from the Federal Reserve, as market risk appetite cooled off. 
Gold >> 
On Friday, the closing price of gold stood at $1925.21 per ounce in the U.S. market. Last week, gold started on a high note but ended lower, with the pivotal moment being the Federal Reserve's September interest rate meeting.
The Federal Reserve maintained its hawkish stance on monetary policy, further strengthening the U.S. dollar, which in turn exerted significant downward pressure on gold. The future trajectory of gold remains contingent on the performance of U.S. economic data.
Market analysts note that despite some optimism leading up to the decision, the Fed's hawkish policy wasn't well-received by gold bulls. Gold initially rose before the decision, matching earlier highs for the month, only to give back all gains on the day of the announcement, ultimately closing lower.
Currently, gold prices have seen a slight decline again, with the specific trend depending on traders' interpretations of the Fed's dot plot, potentially facing the risk of testing around $1900 per ounce, the lows from last week.
From a technical perspective, gold found stability around the $1920 mark last Friday, experiencing a rebound and consolidation. During the Asian and European sessions, it exhibited resilience above $1925, showing support against further declines. However, during the late U.S. session, it faced modest pressure after briefly breaking through the $1928 level, ending the day with oscillations. 
Technical Analysis: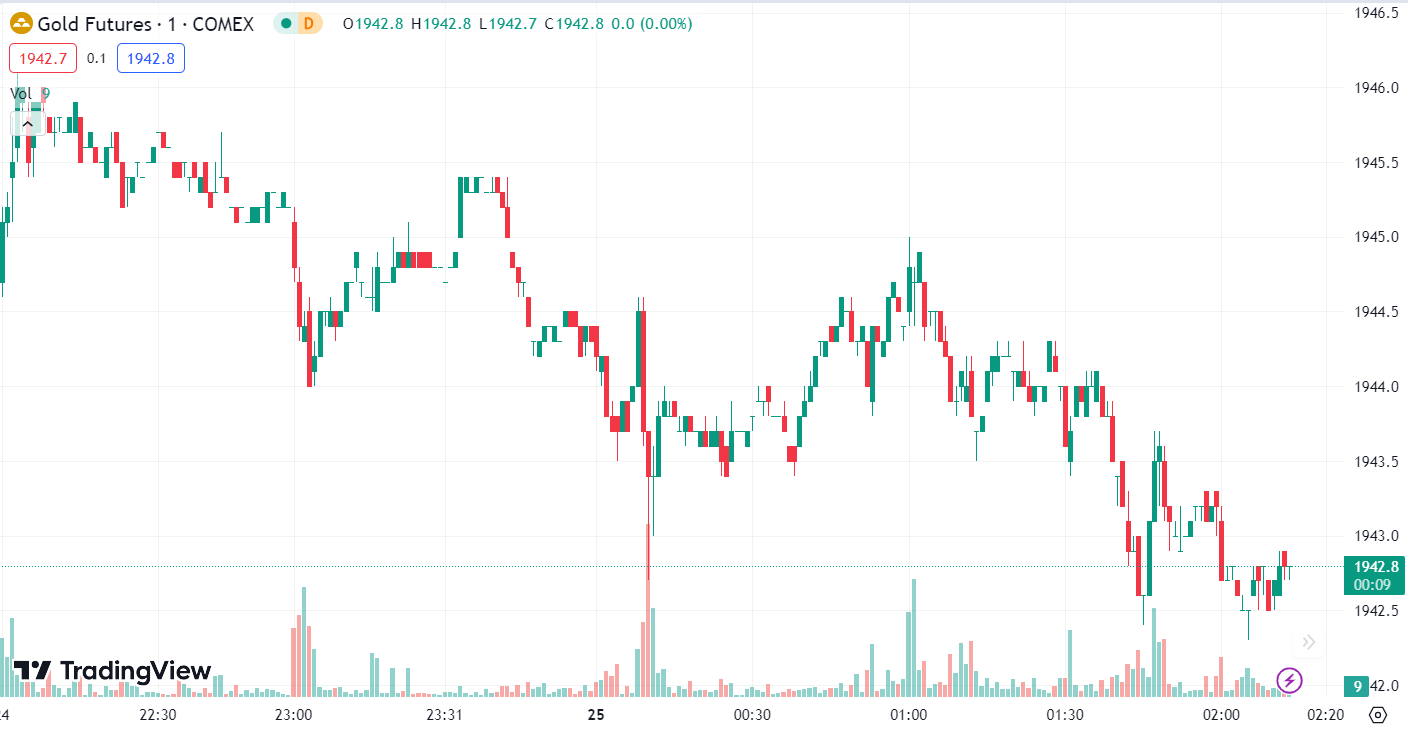 Today's short-term trading strategy for gold suggests a focus on short positions during rebounds, with long positions considered as secondary during pullbacks. 
Key resistance levels to watch in the short term are around 1935-1940. 
Key support levels to watch in the short term are around 1910-1915. 
WTI Crude Oil >> 
At the close of the U.S. market last Friday, crude oil prices settled at $90.35 per barrel. Crude oil, like other commodities, experienced a slight continuous pullback from its highs as market risk appetite cooled down following hawkish comments from the Federal Reserve.
Last week, oil prices entered a noticeable consolidation phase, pausing their earlier bullish run. However, the bullish sentiment in the oil market hasn't completely faded. Fundamentally, the outlook remains supportive for oil prices, and there are no significant technical signals indicating a bearish trend.
Production cuts by oil-producing nations have tightened the global crude oil supply chain, and recent actions by Russia to restrict gasoline and diesel exports to countries outside its federation, Ukraine, Belarus, and Kazakhstan have added further strain.
This move particularly impacts the European region, as European energy imports will face increased competition from other consuming nations.
From a technical perspective, crude oil experienced an accelerated rally early in the week, reaching near the $92.4 per barrel level, marking a new yearly high. However, it subsequently saw a minor retracement and consolidation.
Despite finding support around the $88.3 per barrel level and staging a rebound on Thursday and Friday, the overall price continues to face resistance and consolidates in the range of $91 to $91.5 per barrel. 
Technical Analysis: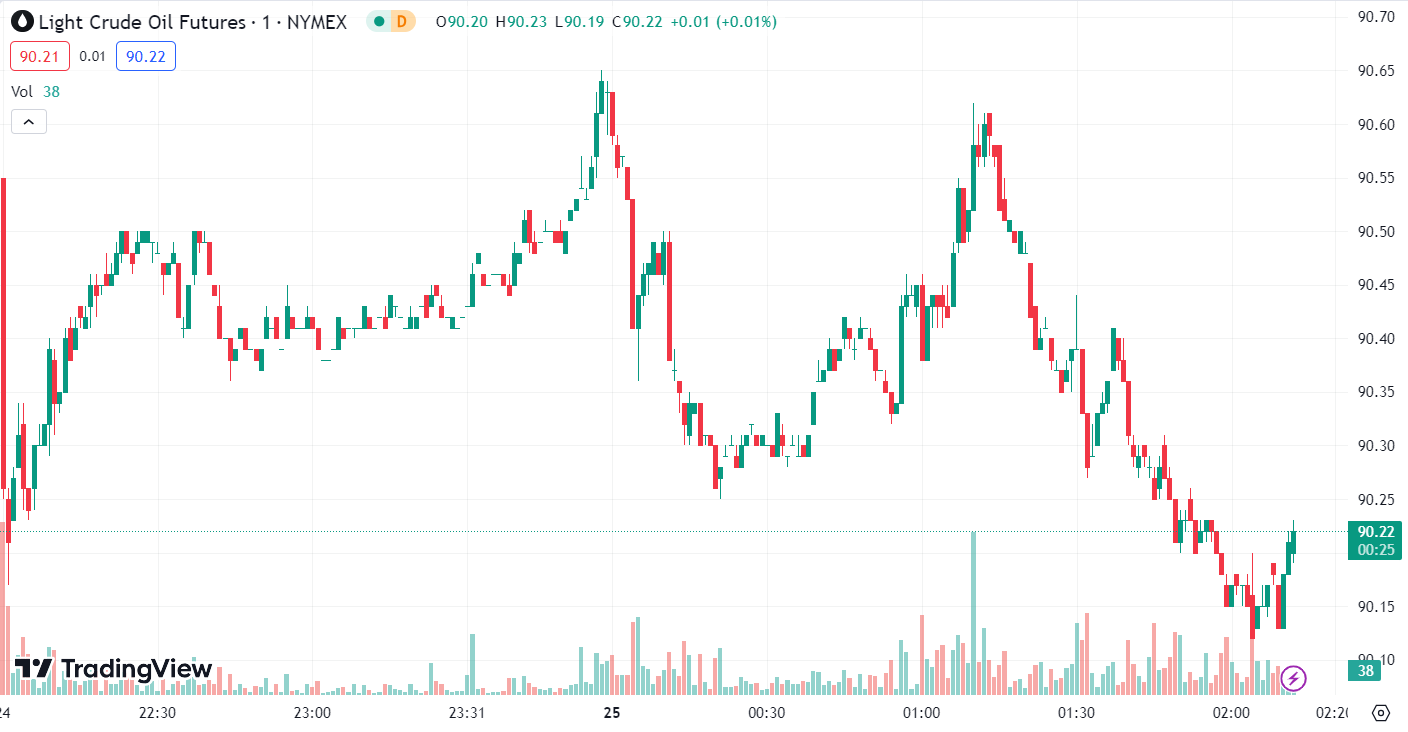 Today's crude oil trading strategy suggests a preference for buying on dips with a focus on lower levels, while considering short positions on high rebounds. 
Key resistance levels to monitor in the short term are around 91.5-92.0. 
Key support levels to monitor in the short term are around 89.3-88.8. 
Forward-looking Statements
This article contains "forward-looking statements" and may be identified by the use of forward-looking terminology such as "anticipate", "believe", "continue", "could", "estimate", "expect", "hope", "intend", "may", "might", "plan", "potential", "predict", "should", or "will", or other variations thereon or comparable terminology. However, the absence of such terminology does not mean that a statement is not forward-looking. In particular, statements about the expectations, beliefs, plans, objectives, assumptions, future events, or future performance of Doo Prime will be generally assumed as forward-looking statements.
Doo Prime has provided these forward-looking statements based on all current information available to Doo Prime and Doo Prime's current expectations, assumptions, estimates, and projections. While Doo Prime believes these expectations, assumptions, estimations, and projections are reasonable, these forward-looking statements are only predictions and involve known and unknown risks and uncertainties, many of which are beyond Doo Prime's control. Such risks and uncertainties may cause results, performance, or achievements materially different from those expressed or implied by the forward-looking statements.
Doo Prime does not provide any representation or warranty on the reliability, accuracy, or completeness of such statements. Doo Prime is not obliged to provide or release any updates or revisions to any forward-looking statements.

Disclaimer
While every effort has been made to ensure the accuracy of the information in this document, DOO Prime does not warrant or guarantee the accuracy, completeness or reliability of this information. DOO Prime does not accept responsibility for any losses or damages arising directly or indirectly, from the use of this document. The material contained in this document is provided solely for general information and educational purposes and is not and should not be construed as, an offer to buy or sell, or as a solicitation of an offer to buy or sell, securities, futures, options, bonds or any other relevant financial instruments or investments. Nothing in this document should be taken as making any recommendations or providing any investment or other advice with respect to the purchase, sale or other disposition of financial instruments, any related products or any other products, securities or investments. Trading involves risk and you are advised to exercise caution in relation to the report. Before making any investment decision, prospective investors should seek advice from their own financial advisers, take into account their individual financial needs and circumstances and carefully consider the risks associated with such investment decision.