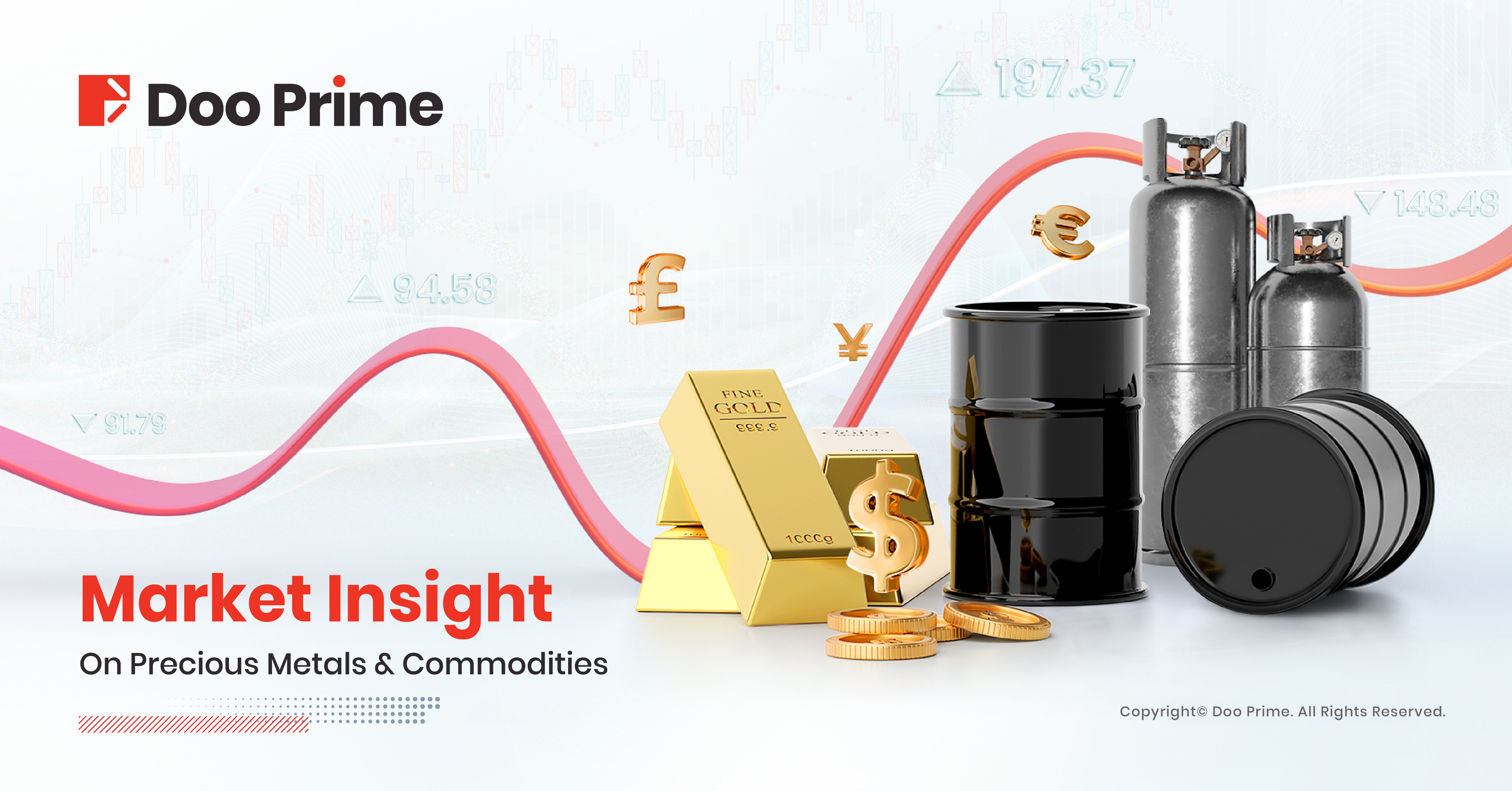 The market is betting that the Federal Reserve will not raise interest rates again, but gold prices are supported by safe-haven demand, holding above the 1980 level.
Risk appetite increased after the Federal Reserve's interest rate decision, leading to a strong rally in oil prices, ending a three-day decline. The market is focusing on the non-farm payroll report. 
Gold >> 
Gold prices continued to rise on Thursday, building on the rebound from the previous day. Spot gold gained 0.15%, closing at $1985.77 per ounce, while December gold futures rose 0.30% to $1993.50 per ounce.
Analysts suggest that declining U.S. Treasury yields, a weaker U.S. dollar, and market expectations that the Federal Reserve won't raise interest rates further have put pressure on interest-less gold.
However, the ongoing risk of the Israel-Palestine conflict escalation and global economic conditions are supporting the prospect of further gains in safe-haven gold. The market is closely watching the U.S. non-farm payroll report to gain further insights into the Fed's policy path.
From a technical perspective, gold maintained a narrow consolidation at higher levels. During the Asian-European session, it saw a slight rebound around the $1981 level. In the afternoon, prices rose slowly to the $1985-1988 range and entered a sideways consolidation.
In the late U.S. session, it accelerated to break through the $1990 level but faced resistance, leading to a quick decline. In the early morning, gold continued to test lower levels, breaking through the $1979 support before rebounding and ending the session with a shake. 
Technical Analysis: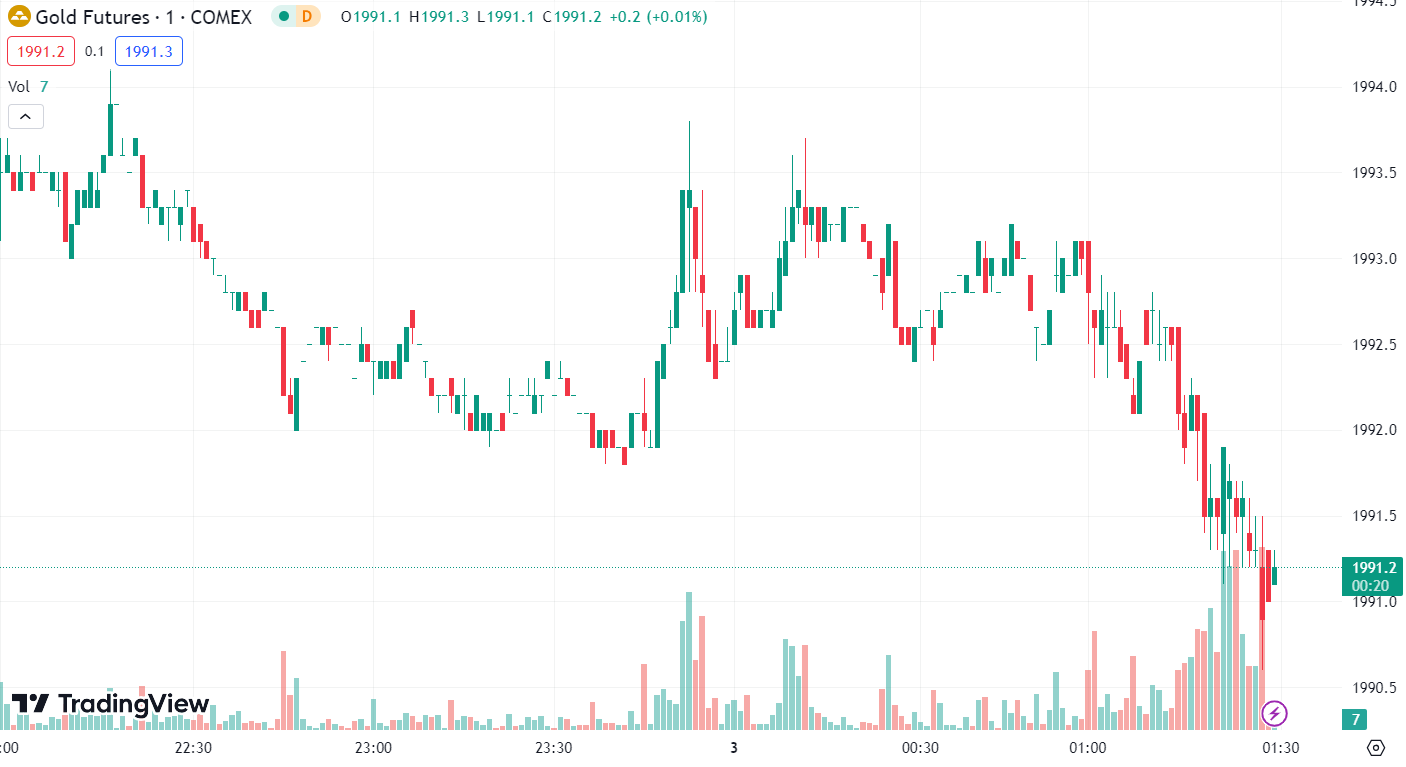 Today's short-term trading strategy for gold suggests focusing on short positions during rebounds, with long positions considered on pullbacks.
Key resistance levels to watch in the short term are around 1998-2003.
Key support levels to watch in the short term are around 1974-1969. 
WTI Crude Oil >> 
On the second day after the Federal Reserve maintained its benchmark interest rate, risk appetite returned to the financial markets, causing oil prices to rise above $82 per barrel, breaking a three-day downward trend.
Crude oil futures rose by $2.23 per barrel, or 2.8%, closing at $82.46, while Brent crude oil futures increased by $2.22 per barrel, or 2.6%, closing at $86.85.
Market expectations suggest that the largest oil-exporting nation, Saudi Arabia, will voluntarily extend its production cut deadline to December, with an announcement expected in early November.
Although the increase in crude oil production is lower than expected, as crude oil usage continues to fall below demand, U.S. crude oil reserves are still increasing, dispelling concerns in the energy market about a severe shortage of crude oil supply. The market is closely watching Friday's U.S. non-farm employment data.
From a technical perspective, oil prices initially rose and then retraced, with a washout after a rebound, consolidating before a downward movement.
The daily chart shows a small bearish candlestick with an upper shadow, which, in combination with the previous day's resistance and overlapping levels around 83.30-83.50, suggests short-term bearish defense in this area. 
Technical Analysis: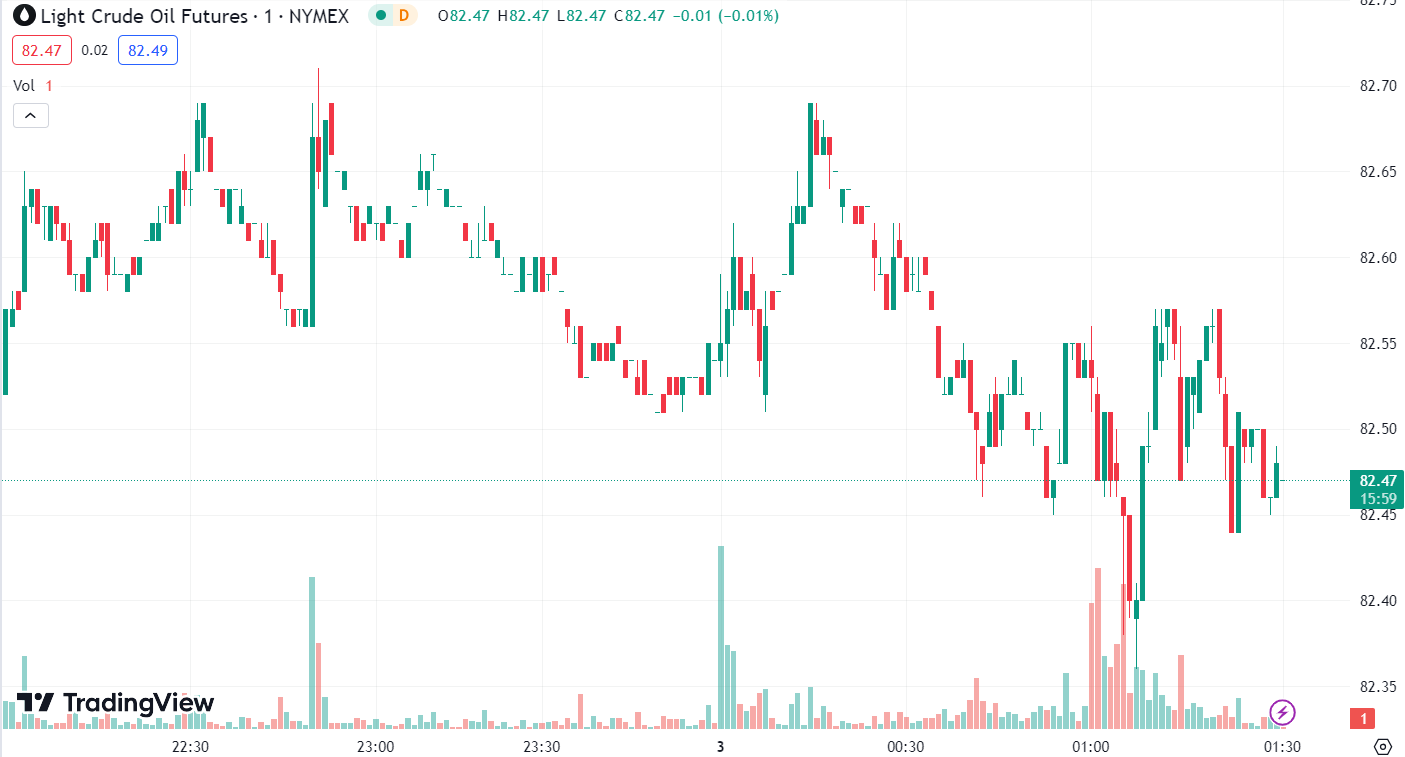 Today's crude oil trading strategy suggests focusing primarily on long positions on pullbacks and considering short positions on high rebounds.
Key resistance levels to monitor in the short term are around 84.0-84.5.
Key support levels to monitor in the short term are around 81.5-81.0. 
Forward-looking Statements
This article contains "forward-looking statements" and may be identified by the use of forward-looking terminology such as "anticipate", "believe", "continue", "could", "estimate", "expect", "hope", "intend", "may", "might", "plan", "potential", "predict", "should", or "will", or other variations thereon or comparable terminology. However, the absence of such terminology does not mean that a statement is not forward-looking. In particular, statements about the expectations, beliefs, plans, objectives, assumptions, future events, or future performance of Doo Prime will be generally assumed as forward-looking statements.
Doo Prime has provided these forward-looking statements based on all current information available to Doo Prime and Doo Prime's current expectations, assumptions, estimates, and projections. While Doo Prime believes these expectations, assumptions, estimations, and projections are reasonable, these forward-looking statements are only predictions and involve known and unknown risks and uncertainties, many of which are beyond Doo Prime's control. Such risks and uncertainties may cause results, performance, or achievements materially different from those expressed or implied by the forward-looking statements.
Doo Prime does not provide any representation or warranty on the reliability, accuracy, or completeness of such statements. Doo Prime is not obliged to provide or release any updates or revisions to any forward-looking statements.

Disclaimer
While every effort has been made to ensure the accuracy of the information in this document, DOO Prime does not warrant or guarantee the accuracy, completeness or reliability of this information. DOO Prime does not accept responsibility for any losses or damages arising directly or indirectly, from the use of this document. The material contained in this document is provided solely for general information and educational purposes and is not and should not be construed as, an offer to buy or sell, or as a solicitation of an offer to buy or sell, securities, futures, options, bonds or any other relevant financial instruments or investments. Nothing in this document should be taken as making any recommendations or providing any investment or other advice with respect to the purchase, sale or other disposition of financial instruments, any related products or any other products, securities or investments. Trading involves risk and you are advised to exercise caution in relation to the report. Before making any investment decision, prospective investors should seek advice from their own financial advisers, take into account their individual financial needs and circumstances and carefully consider the risks associated with such investment decision.