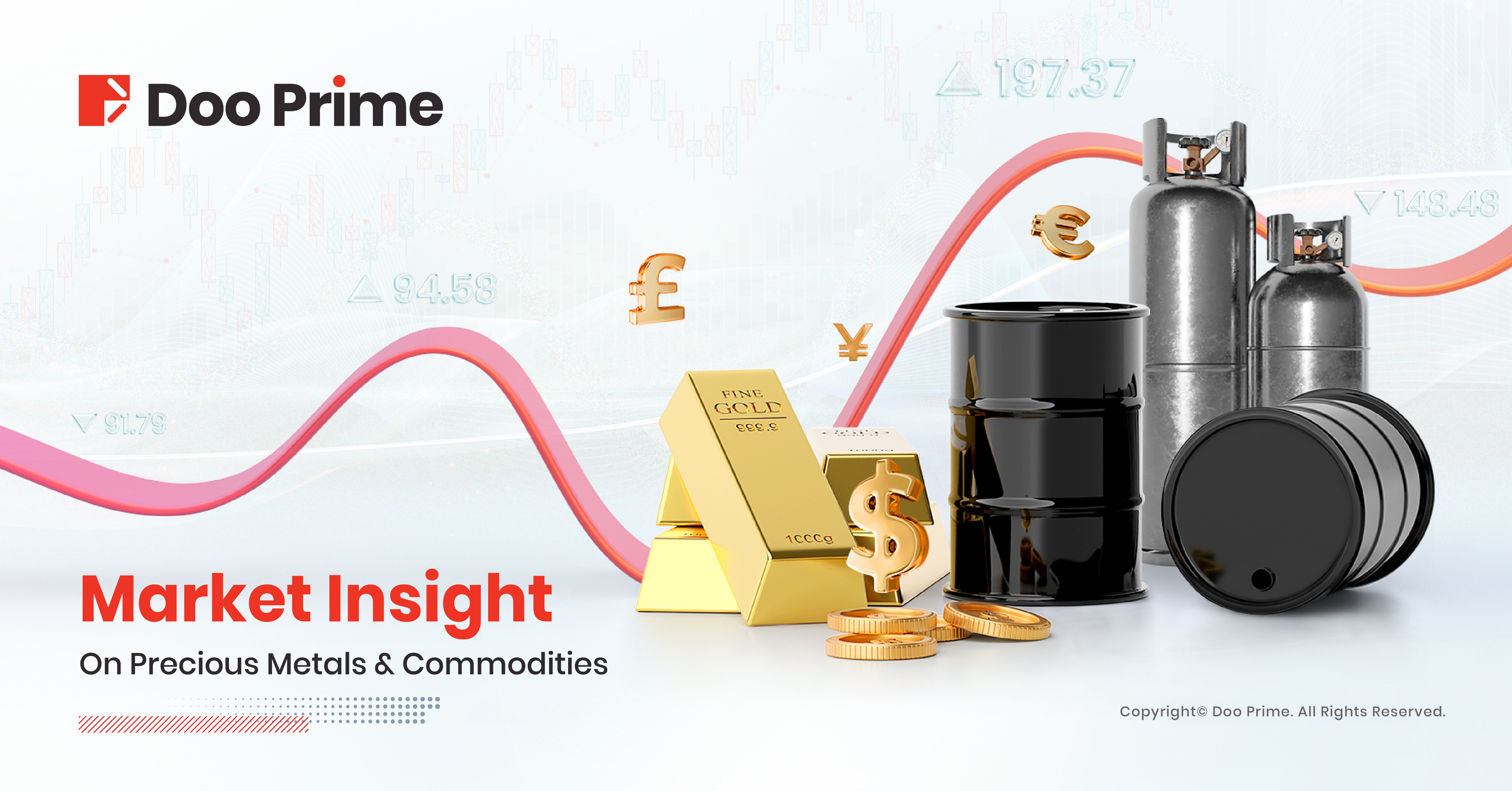 Gold prices rose yesterday, buoyed by a retreat in the dollar and U.S. bond yields. Meanwhile, oil prices held steady as concerns over potential demand dampening from further U.S. rate hikes were countered by supply disruption worries due to a tropical storm along the U.S. Gulf Coast.
Investors are eyeing this week's U.S. economic data releases for more clues on interest rate prospects. 
Gold >> 
Benefiting from the decline in the U.S. dollar and Treasury yields, gold prices climbed yesterday. The market is also awaiting a series of U.S. economic data releases this week for more clues on interest rate prospects. The decrease in the dollar has made gold more affordable for holders of other currencies.
After digesting hawkish remarks from Fed Chair Powell, gold prices remained relatively stable. Looking at the market news for this week, there's a significant amount of important U.S. economic data to be released, which will further help investors gauge the trajectory of the U.S. economy.
Friday's non-farm payroll report, in particular, might inject fresh vitality into gold, offering an early signal that the Fed's tightening cycle is concluding. The current market expectation is for an unchanged unemployment rate and a decrease in non-farm employment, potentially boosting gold prices.
Therefore, considering this week's overall scenario, there seems to be demand for another rebound in gold prices in the short term.
On the technical side, gold found support around the $1912 mark yesterday and, amidst oscillating trading, surged above $1925 and closed near $1920 during early morning consolidation. 

Technical Analysis: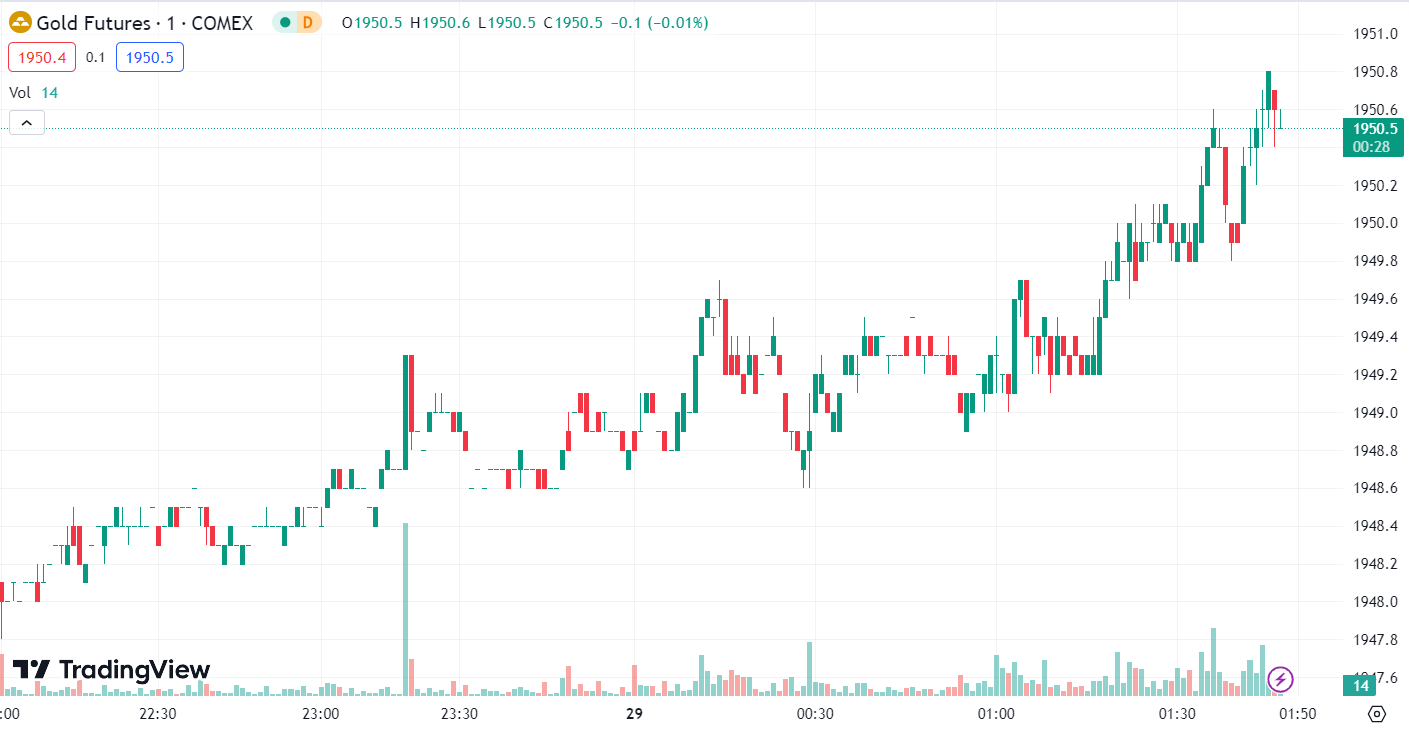 Today's short-term strategy for gold suggests a focus on buying during pullbacks and considering short positions during rebounds. 
Key resistance levels to watch in the short term are around 1930-1935. 
Key support levels to watch in the short term are around 1910-1905. 
WTI Crude Oil >> 
During the early Asian session today, WTI crude oil traded near $80 per barrel. Oil prices held steady on Monday, impacted by concerns over potential demand dampening from further U.S. interest rate hikes. However, support was provided by the possibility of supply disruptions due to a tropical storm along the U.S. Gulf Coast.
Recent data revealed a decrease of 8 active oil rigs in the U.S. over the past week, bringing the total count to 512 rigs. This marked a new low since February 4th, 2022. While declining rig counts are often seen as an early sign of decreasing production, this cycle has seen the opposite so far. Last week, U.S. oil production hit a three-year high, reaching 12.8 million barrels per day.
Market analysts suggest that part of this production increase is due to improved productivity. Rising diesel prices in the U.S. have boosted oil prices, pushing down the number of active oil rigs to an 18-month low. Coupled with geopolitical tensions, this has provided strong support for bullish oil sentiments.
Yesterday, oil prices technically rallied in a range-bound trading, briefly surpassing the $80.8 per barrel level and achieving a recent rebound high before settling back into a fluctuating close. 
Technical Analysis: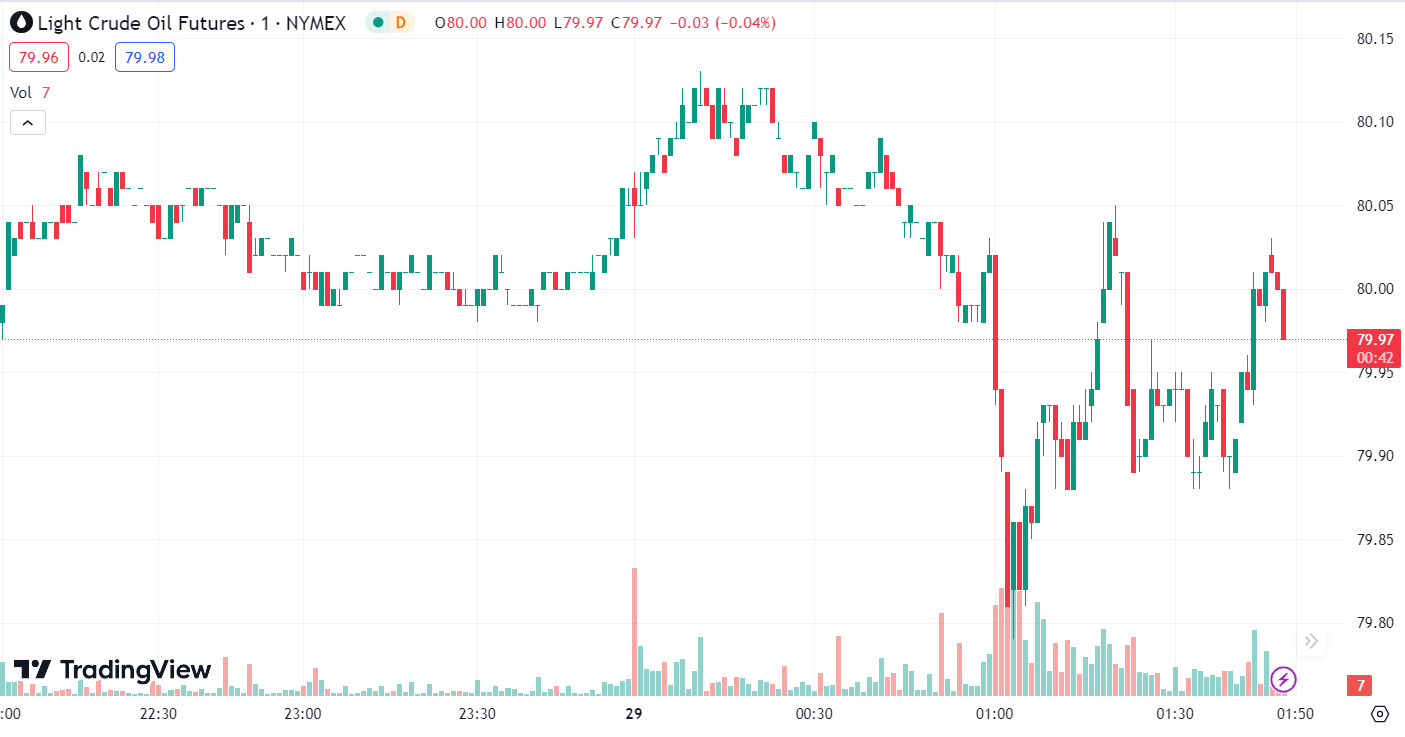 Today's short-term trading strategy suggests a focus on shorting during rebound highs, with minor long positions during pullbacks. 
Key resistance levels to monitor in the short term are around 81.5-82.0. 
Key support levels to monitor in the short term are around 78.8-78.3. 
Forward-looking Statements
This article contains "forward-looking statements" and may be identified by the use of forward-looking terminology such as "anticipate", "believe", "continue", "could", "estimate", "expect", "hope", "intend", "may", "might", "plan", "potential", "predict", "should", or "will", or other variations thereon or comparable terminology. However, the absence of such terminology does not mean that a statement is not forward-looking. In particular, statements about the expectations, beliefs, plans, objectives, assumptions, future events, or future performance of Doo Prime will be generally assumed as forward-looking statements.
Doo Prime has provided these forward-looking statements based on all current information available to Doo Prime and Doo Prime's current expectations, assumptions, estimates, and projections. While Doo Prime believes these expectations, assumptions, estimations, and projections are reasonable, these forward-looking statements are only predictions and involve known and unknown risks and uncertainties, many of which are beyond Doo Prime's control. Such risks and uncertainties may cause results, performance, or achievements materially different from those expressed or implied by the forward-looking statements.
Doo Prime does not provide any representation or warranty on the reliability, accuracy, or completeness of such statements. Doo Prime is not obliged to provide or release any updates or revisions to any forward-looking statements.

Disclaimer
While every effort has been made to ensure the accuracy of the information in this document, DOO Prime does not warrant or guarantee the accuracy, completeness or reliability of this information. DOO Prime does not accept responsibility for any losses or damages arising directly or indirectly, from the use of this document. The material contained in this document is provided solely for general information and educational purposes and is not and should not be construed as, an offer to buy or sell, or as a solicitation of an offer to buy or sell, securities, futures, options, bonds or any other relevant financial instruments or investments. Nothing in this document should be taken as making any recommendations or providing any investment or other advice with respect to the purchase, sale or other disposition of financial instruments, any related products or any other products, securities or investments. Trading involves risk and you are advised to exercise caution in relation to the report. Before making any investment decision, prospective investors should seek advice from their own financial advisers, take into account their individual financial needs and circumstances and carefully consider the risks associated with such investment decision.