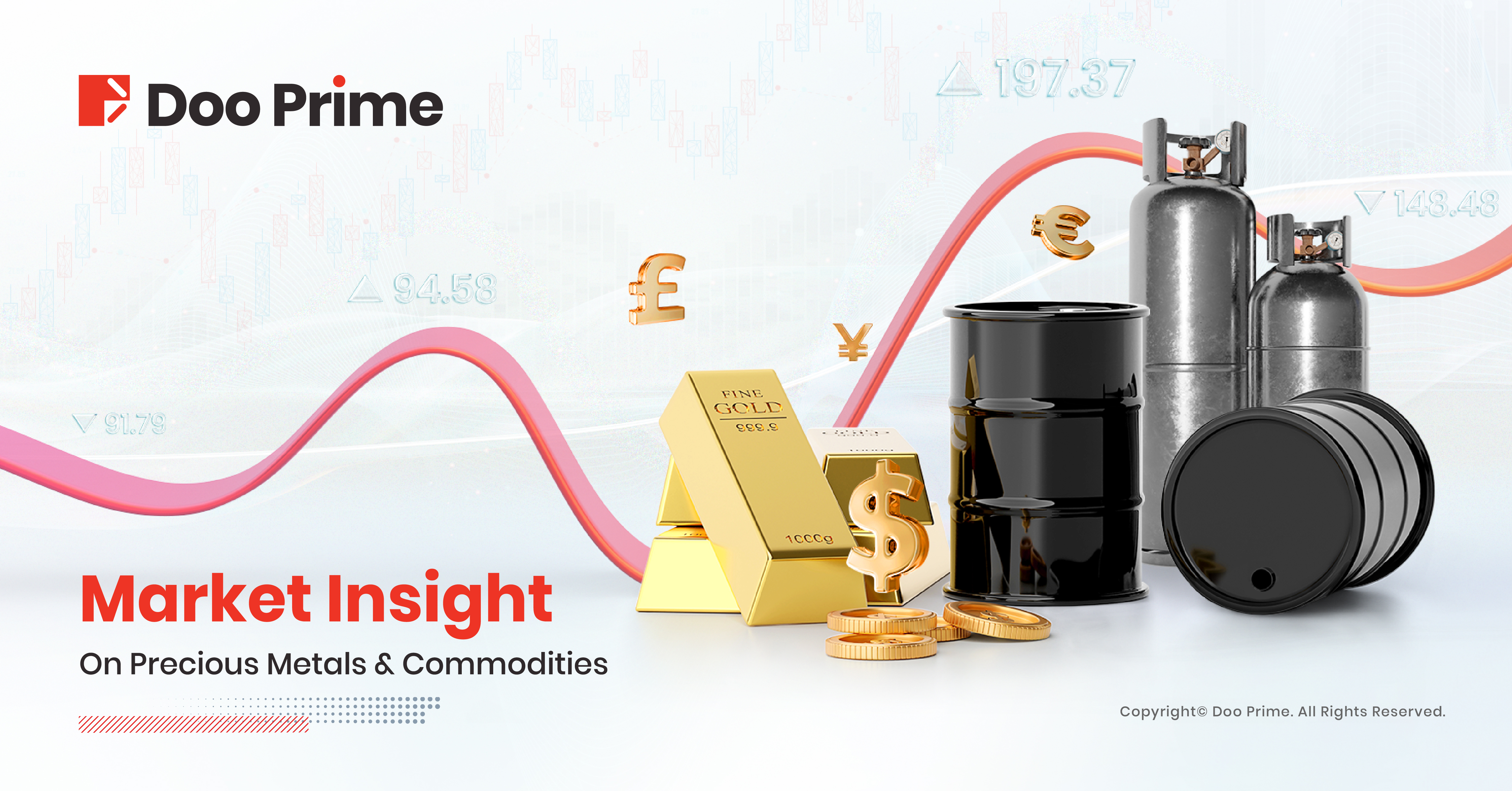 Yesterday, the U.S. dollar declined as investors awaited Thursday's U.S. consumer price report for signs of the direction of the Federal Reserve's monetary policy.
Gold price continued its three-day decline, reaching a near one-month low; oil price reached multi-month highs, with the global benchmark Brent crude futures hitting their highest level since January.
Prior to this, significant reductions in U.S. refined oil inventories, along with Saudi and Russian production cuts, outweighed concerns about demand slowdown.
Gold >>
Yesterday, the price of gold continued its third consecutive day of decline, closing at the lowest level in nearly a month. Currently, investors are awaiting the release of the US July Consumer Price Index (CPI).
Meanwhile, they are also anticipating the next batch of US inflation data set to be announced on Thursday, which might offer clues on whether the Federal Reserve will raise interest rates again in September.
The weakening US Treasury yields are providing some support for gold prices, but the relatively strong performance of the US dollar is exerting noticeable pressure on gold. The possibility of further downward movement in gold prices cannot be ruled out.
However, ahead of the release of US CPI data, the downside potential for gold prices is expected to be limited, leaning towards a range-bound downward trend.
At the close of the US market, gold was priced at $1914.07 per ounce, a decrease of $10.97 or 0.57%. Yesterday, gold's technical aspect showed a weak downward trend amid volatile trading, experiencing a dip.
During the Asian-European session, it stabilized around the $1924 level and quickly rebounded, accelerating upward in the afternoon to breach the $1932 level before falling back into a sideways oscillation.
In the European session, it faced pressure, declining slowly to around $1923, rebounded twice to $1927 and then resumed its downward movement. In the late US session, it accelerated its decline, breaking below the $1920 level and continuing to weaken, closing at around $1913.
Technical Analysis: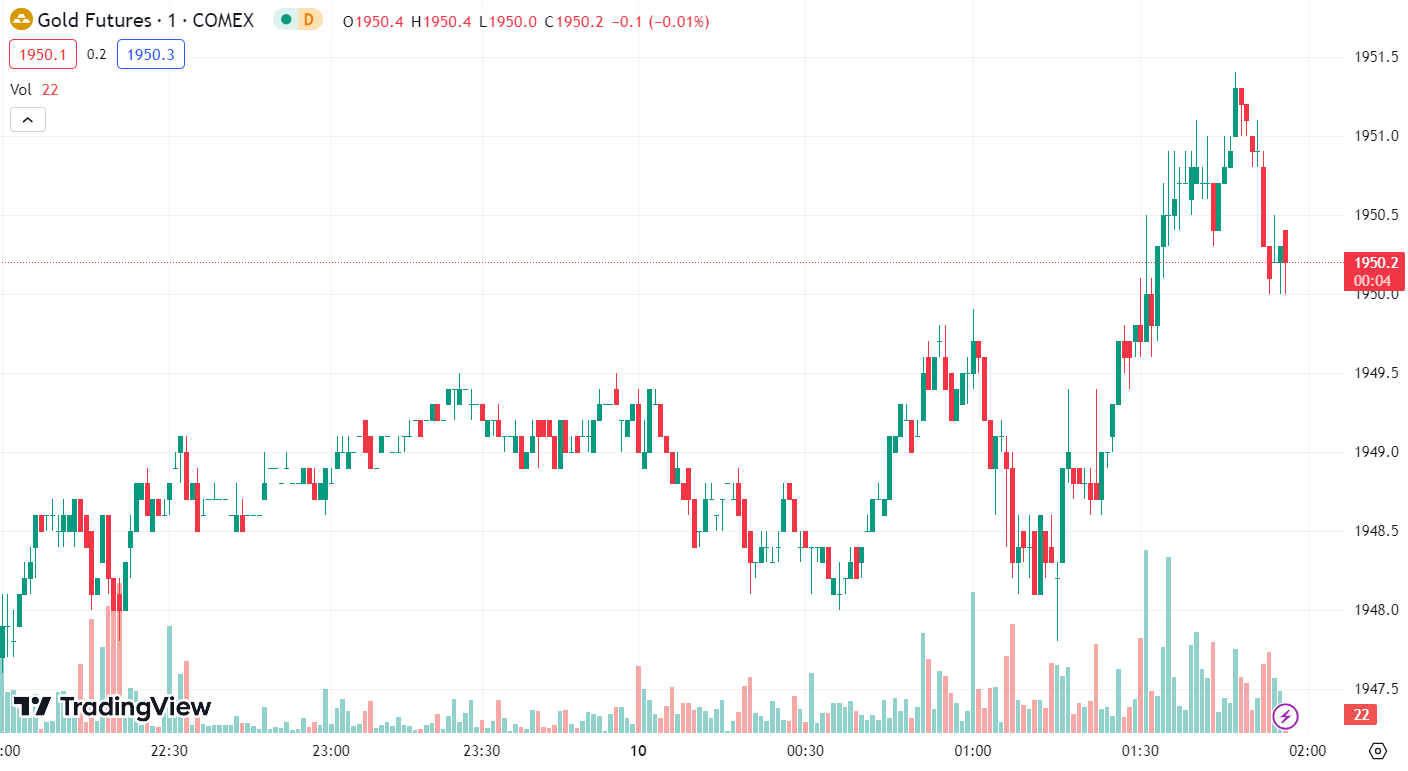 Today's short-term trading strategy for gold suggests prioritizing short positions on rebounds and considering long positions on pullbacks.
Key resistance levels to watch in the short term are around 1925-1930.
Key support levels to watch in the short term are around 1905-1900.
WTI Crude Oil >>
In the early Asian trading session today, WTI crude oil is trading near $84.15 per barrel. On Wednesday, U.S. oil recorded a 1.67% gain, marking a nearly 4-month high.
Brent crude oil also reached its highest level since January, supported by significant reductions in U.S. petroleum inventories and production cuts by Saudi Arabia and Russia, which outweighed concerns about slowing demand in Asia.
Saudi Arabia, the largest oil exporter, plans to extend its voluntary production cut of 1 million barrels per day for another month until the end of September, providing support to oil prices. Russia has also announced a reduction of 300,000 barrels per day in oil exports for September.
The Saudi cabinet reiterated its support for the preventive measures taken by the OPEC+ alliance, consisting of OPEC and its allies, to stabilize the market.
Yesterday's oil price action saw a strong bullish momentum, with a technical foundation around the $82.6 level. The price surged above $84 in the Asian-European sessions, consolidated, and then experienced accelerated upward movement during the U.S. session. Despite a brief dip to the $83 level, the price managed to close above $84, indicating robust strength.
Technical Analysis: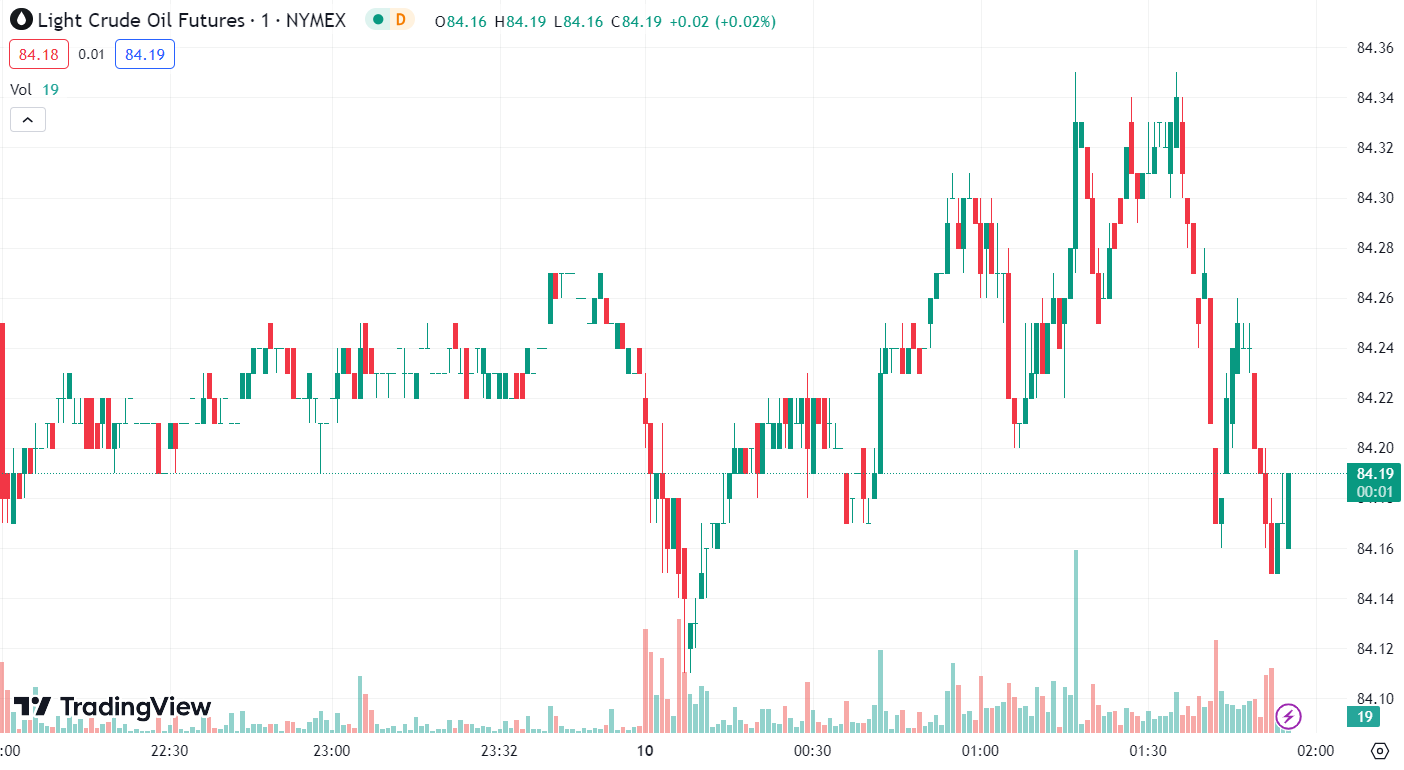 Today's short-term trading strategy suggests focusing primarily on buying on pullbacks, with selling on upward bounces as a secondary approach.
Key resistance levels to watch in the short term are around 85-85.5.
Key support levels to monitor in the short term are around 82.5-83.
Forward-looking Statements
This article contains "forward-looking statements" and may be identified by the use of forward-looking terminology such as "anticipate", "believe", "continue", "could", "estimate", "expect", "hope", "intend", "may", "might", "plan", "potential", "predict", "should", or "will", or other variations thereon or comparable terminology. However, the absence of such terminology does not mean that a statement is not forward-looking. In particular, statements about the expectations, beliefs, plans, objectives, assumptions, future events, or future performance of Doo Prime will be generally assumed as forward-looking statements.
Doo Prime has provided these forward-looking statements based on all current information available to Doo Prime and Doo Prime's current expectations, assumptions, estimates, and projections. While Doo Prime believes these expectations, assumptions, estimations, and projections are reasonable, these forward-looking statements are only predictions and involve known and unknown risks and uncertainties, many of which are beyond Doo Prime's control. Such risks and uncertainties may cause results, performance, or achievements materially different from those expressed or implied by the forward-looking statements.
Doo Prime does not provide any representation or warranty on the reliability, accuracy, or completeness of such statements. Doo Prime is not obliged to provide or release any updates or revisions to any forward-looking statements.

Disclaimer
While every effort has been made to ensure the accuracy of the information in this document, DOO Prime does not warrant or guarantee the accuracy, completeness or reliability of this information. DOO Prime does not accept responsibility for any losses or damages arising directly or indirectly, from the use of this document. The material contained in this document is provided solely for general information and educational purposes and is not and should not be construed as, an offer to buy or sell, or as a solicitation of an offer to buy or sell, securities, futures, options, bonds or any other relevant financial instruments or investments. Nothing in this document should be taken as making any recommendations or providing any investment or other advice with respect to the purchase, sale or other disposition of financial instruments, any related products or any other products, securities or investments. Trading involves risk and you are advised to exercise caution in relation to the report. Before making any investment decision, prospective investors should seek advice from their own financial advisers, take into account their individual financial needs and circumstances and carefully consider the risks associated with such investment decision.