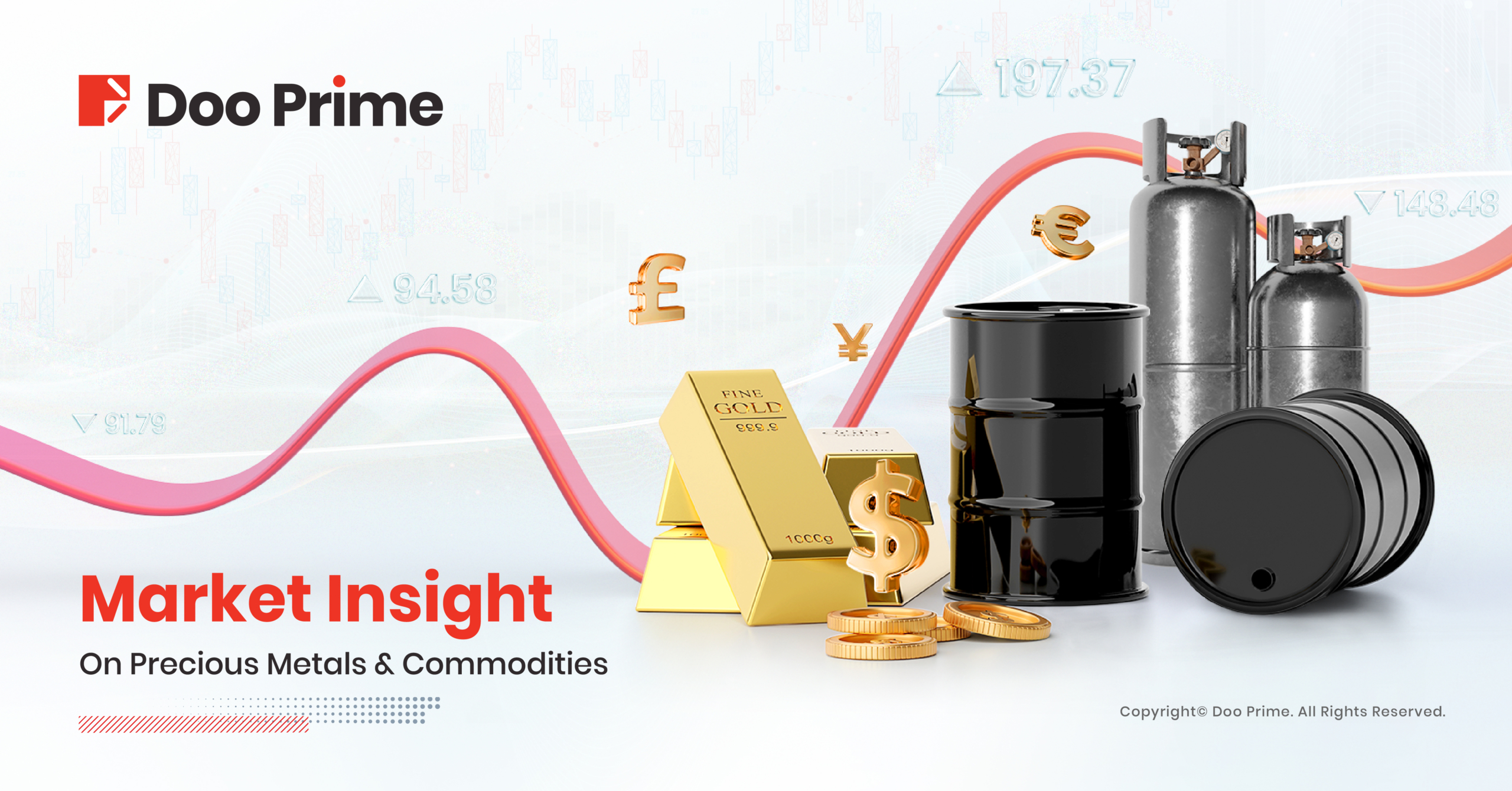 This week's spotlight is on the 14th Summer Davos Forum, where speeches by officials from the Federal Reserve and the European Central Bank at their annual forums are closely watched.
Furthermore, with escalating geopolitical tensions over the weekend, we need to be cautious about heightened fluctuations in gold and oil prices during the week.
Gold>>
Gold prices underwent significant declines last Friday due to high volatility. The hawkish remarks made by Federal Reserve Chairman Powell during his congressional testimony had a substantial negative impact on gold prices.
Additionally, the successive interest rate hikes by the Bank of England, Swiss National Bank, and other global central banks further intensified the pressure on gold.
Currently, there remains divergence of opinions in the market regarding the future policy direction of the Federal Reserve.
Spot gold experienced a sudden surge, rallying $27 from its daily low to reach a peak of $1937.50, before retracing and closing with a 0.38% gain at $1921.12 per ounce.
On Monday, spot gold opened with a slight upward gap, while the U.S. Dollar Index traded within a narrow range around 102.77.
Gold witnessed volatile declines last week, with a late-session battle between downward pressure and swift recoveries.
After briefly touching a low of 1910, it quickly stabilized and reclaimed lost territory. It experienced a brief surge to the 1937 level before retracing and oscillating around the 1917 level during the late session.
The bearish candlestick on the weekly chart suggests a potential for further downside this week, with the psychological level of $1900 being a key focal point.
Technical Analysis: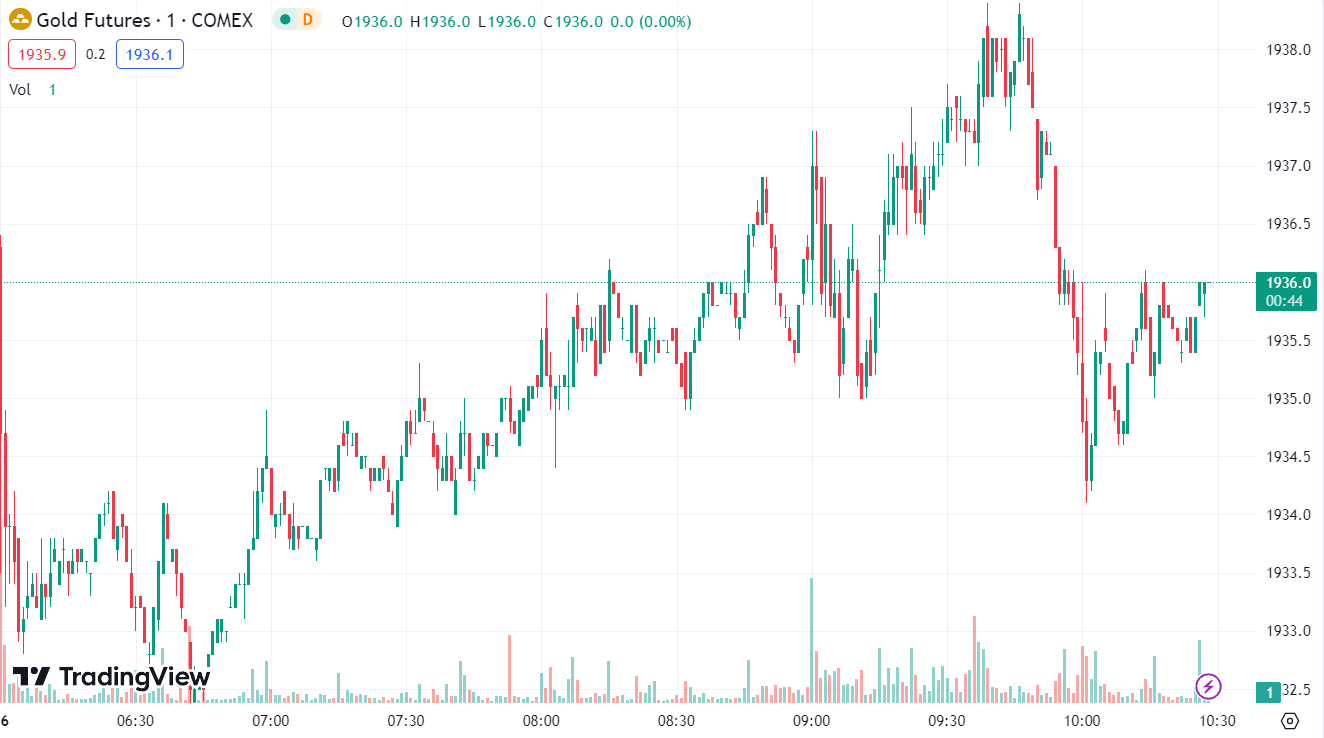 The market breached the 20-day moving average, indicating a short-term bearish bias. Close attention should be paid throughout the day.
Resistance is anticipated near the $1940 level.
Support is expected around the $1910 level.
WTI Oil>>
During today's Asian trading session, WTI crude oil traded around $69.73 per barrel. Federal Reserve Chairman Powell announced last Thursday that the Fed will proceed with interest rate adjustments cautiously, signaling the end of the current phase of historic monetary policy tightening.
Market analysts note an increase in expectations for Fed rate hikes, while the suspension of all flights at airports in Washington, D.C. may reduce demand, leading to a short-term bearish sentiment in oil prices. Furthermore, it is important to remain vigilant regarding the impact of geopolitical uncertainties on oil prices.
Amidst weakening economic data, multiple central banks, including the Federal Reserve, have expressed their intention to raise interest rates further.
The Bank of England surprised the markets with a 50-basis point rate hike last week, while Powell stated that the Fed will raise rates twice more this year and has no plans for rate cuts. These developments undoubtedly heighten the downside risks for oil prices.
WTI crude oil continued its consolidation with small bearish candlesticks last week. The weekly chart is currently in a phase of range-bound consolidation, with the medium-term direction yet to be determined after an extended period of consolidation.
Over the past month, the weekly candlesticks have oscillated within the range of 74.80 to 63.60 without breaking out. The consecutive doji candlesticks on the weekly chart indicate a need for a breakout from the range.
On the daily chart, there was a downward probe followed by a rebound, forming a small bearish cross candlestick that found support near the lower band. There are signs of a short-term rebound towards the upper band.
Reviewing the recent price action of crude oil, it has been repeatedly moving within the range, experiencing pullbacks towards the lower band when faced with resistance at the upper band, followed by rebounds towards the upper band.
Technical Analysis: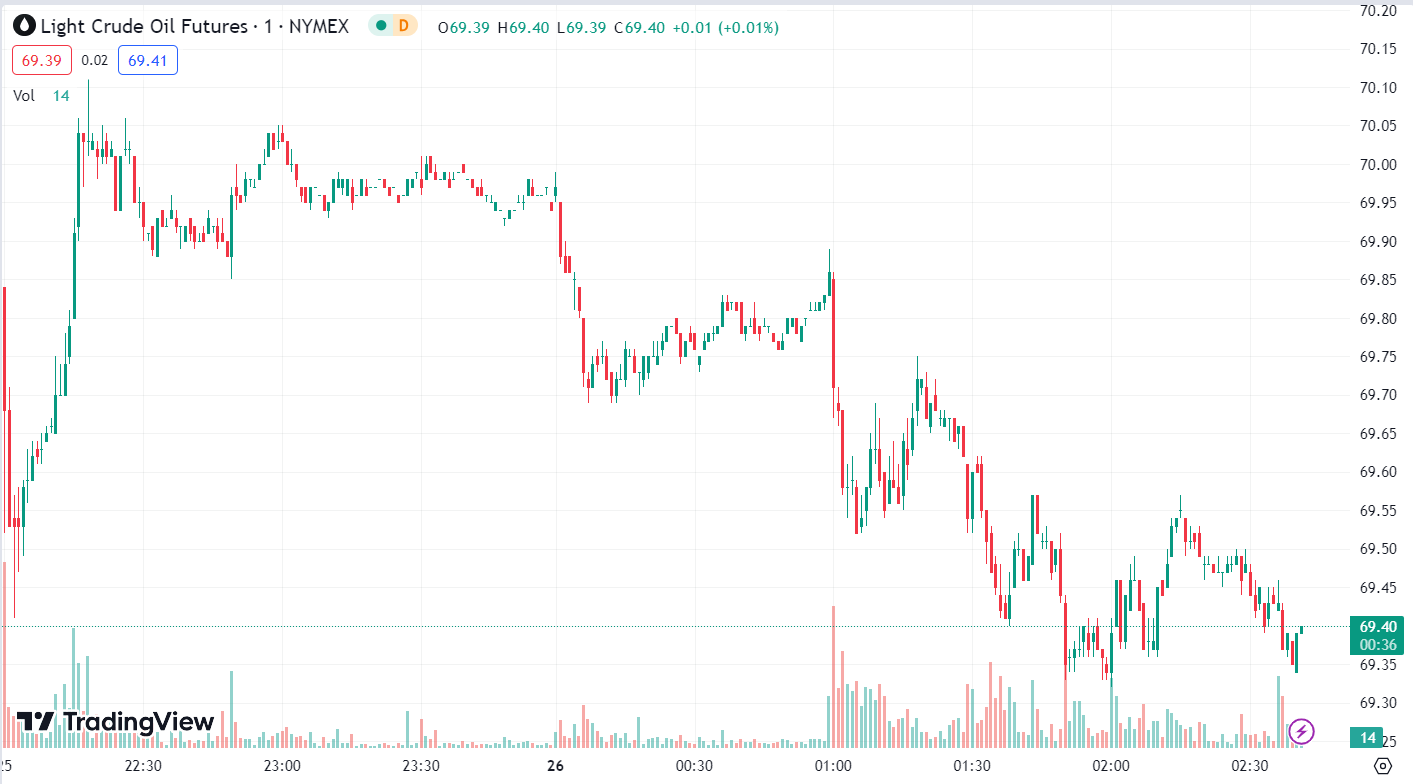 Range-bound short-term trading with resistance and support levels, characterized by wide fluctuations and a lack of breakout.
The upper resistance level at $71.5-72.0 per barrel is a key short-term focus.
The lower support level at $68.0-67.5 per barrel is a key short-term focus.
Forward-looking Statements
This article contains "forward-looking statements" and may be identified by the use of forward-looking terminology such as "anticipate", "believe", "continue", "could", "estimate", "expect", "hope", "intend", "may", "might", "plan", "potential", "predict", "should", or "will", or other variations thereon or comparable terminology. However, the absence of such terminology does not mean that a statement is not forward-looking. In particular, statements about the expectations, beliefs, plans, objectives, assumptions, future events, or future performance of Doo Prime will be generally assumed as forward-looking statements.
Doo Prime has provided these forward-looking statements based on all current information available to Doo Prime and Doo Prime's current expectations, assumptions, estimates, and projections. While Doo Prime believes these expectations, assumptions, estimations, and projections are reasonable, these forward-looking statements are only predictions and involve known and unknown risks and uncertainties, many of which are beyond Doo Prime's control. Such risks and uncertainties may cause results, performance, or achievements materially different from those expressed or implied by the forward-looking statements.
Doo Prime does not provide any representation or warranty on the reliability, accuracy, or completeness of such statements. Doo Prime is not obliged to provide or release any updates or revisions to any forward-looking statements.

Disclaimer
While every effort has been made to ensure the accuracy of the information in this document, DOO Prime does not warrant or guarantee the accuracy, completeness or reliability of this information. DOO Prime does not accept responsibility for any losses or damages arising directly or indirectly, from the use of this document. The material contained in this document is provided solely for general information and educational purposes and is not and should not be construed as, an offer to buy or sell, or as a solicitation of an offer to buy or sell, securities, futures, options, bonds or any other relevant financial instruments or investments. Nothing in this document should be taken as making any recommendations or providing any investment or other advice with respect to the purchase, sale or other disposition of financial instruments, any related products or any other products, securities or investments. Trading involves risk and you are advised to exercise caution in relation to the report. Before making any investment decision, prospective investors should seek advice from their own financial advisers, take into account their individual financial needs and circumstances and carefully consider the risks associated with such investment decision.