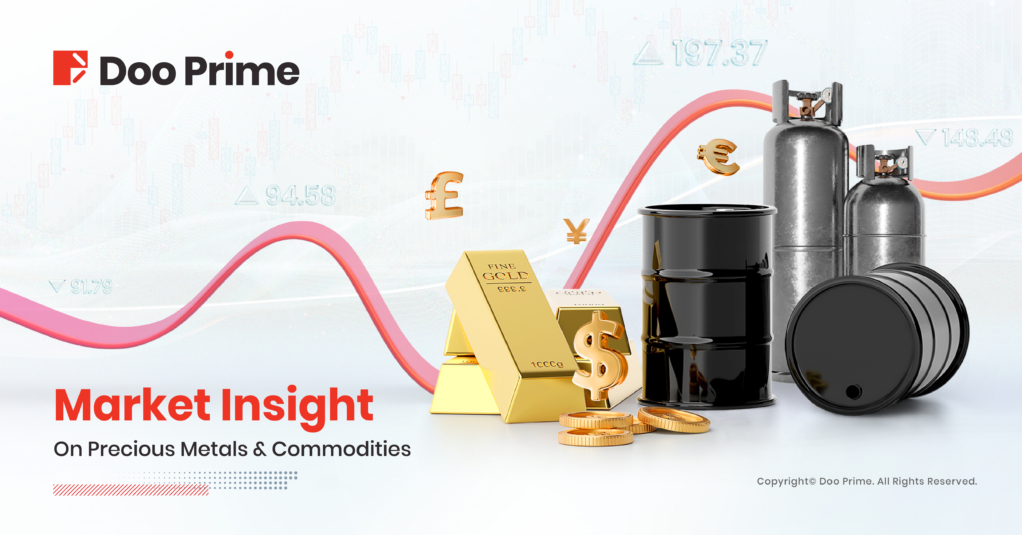 The Federal Reserve and European Central Bank (ECB) have announced their monetary policies. As expected, the Fed maintained its rates for stability, while the ECB raised rates by 25 basis points.
The Fed's policy statement and dot plot revealed a clear hawkish stance, with expectations of two more modest rate hikes this year, potentially in July. The U.S. dollar briefly rebounded. In contrast, the ECB displayed a stronger hawkish tone, almost guaranteeing another rate hike next month.
With a firm resolve to combat high inflation, the euro surged, putting pressure on the U.S. dollar and indirectly benefiting gold.
Gold >>>
Spot gold rose 0.24% to $1965.05 per ounce, while the U.S. dollar index fell 1.33% to 102.165. The euro against the U.S. dollar increased by 1.89% to 1.0952.
Last Friday, gold broke out of its consolidation phase, facing resistance near the 1970 level and finding support around 1953, with a $15 trading range. Today, gold opened with a rebound at 1958 but retraced to around 1953, currently oscillating near 1955.
Technical Analysis: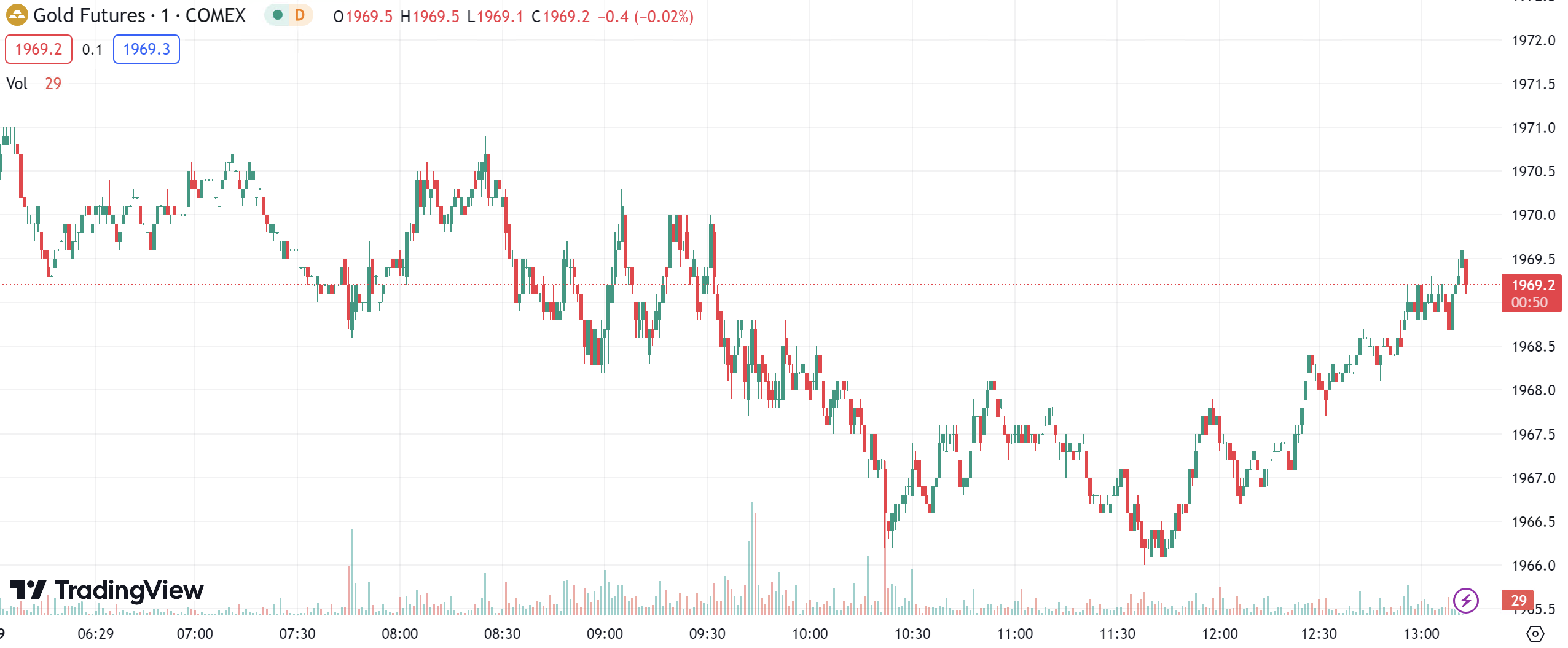 Consider shorting around 1965-1967 with a stop loss of $5 and target levels around 1942-1927.
Consider going long around 1933-1935 with a stop loss of $5 and target levels around 1953-1977.
WTI Crude Oil >>>
Crude oil is currently trading near $70.9. Last Friday, it experienced a price surge and recorded a weekly increase. This upward momentum was driven by increased demand from China and supply cuts by OPEC+.
Despite concerns about the global economic outlook and expectations of rising interest rates, hints from Federal Reserve officials last week suggesting possible rate hikes limited the potential for further oil price gains.
However, Secretary of State Blinken denied the possibility of the U.S. reaching an agreement with Iran, and Ukraine reiterated its stance of no peace talks until Russia withdraws, which supported oil prices due to geopolitical tensions.
Moreover, optimistic demand expectations contribute to the short-term volatility and potential upward movement of oil prices.
Following the morning session, crude oil saw a slight retracement. While the daily chart indicates a predominantly bullish trend with significant demand, potentially reaching a high point around $74.2, the oscillations observed in the H4 timeframe suggest the possibility of a retracement and the formation of a range-bound market.
Technical Analysis: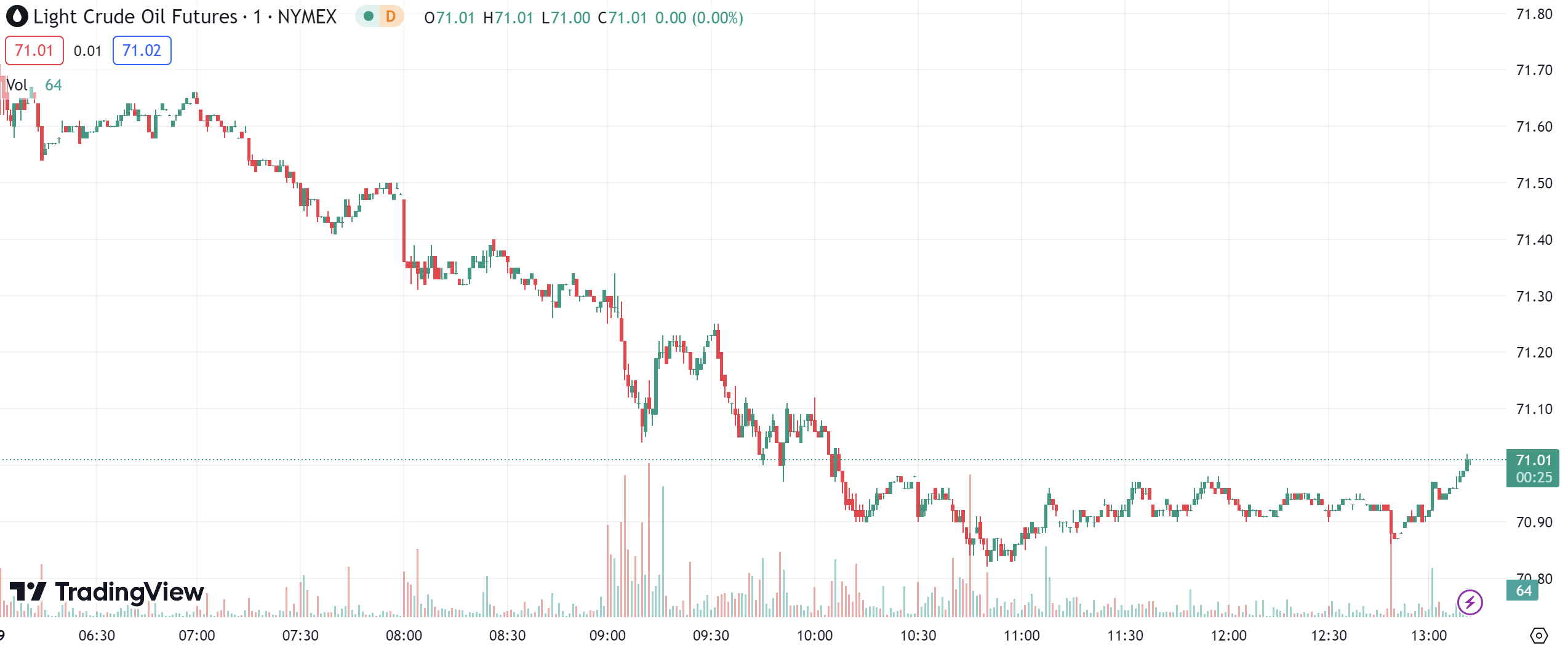 If the price breaks through 70 during the Asian and European sessions, it is recommended to consider short positions during the U.S. session.
If the price does not break through 70, it can serve as a support level for long positions. Consider entering near 70.5 and go long if that level is reached.
Forward-looking Statements
This article contains "forward-looking statements" and may be identified by the use of forward-looking terminology such as "anticipate", "believe", "continue", "could", "estimate", "expect", "hope", "intend", "may", "might", "plan", "potential", "predict", "should", or "will", or other variations thereon or comparable terminology. However, the absence of such terminology does not mean that a statement is not forward-looking. In particular, statements about the expectations, beliefs, plans, objectives, assumptions, future events, or future performance of Doo Prime will be generally assumed as forward-looking statements.
Doo Prime has provided these forward-looking statements based on all current information available to Doo Prime and Doo Prime's current expectations, assumptions, estimates, and projections. While Doo Prime believes these expectations, assumptions, estimations, and projections are reasonable, these forward-looking statements are only predictions and involve known and unknown risks and uncertainties, many of which are beyond Doo Prime's control. Such risks and uncertainties may cause results, performance, or achievements materially different from those expressed or implied by the forward-looking statements.
Doo Prime does not provide any representation or warranty on the reliability, accuracy, or completeness of such statements. Doo Prime is not obliged to provide or release any updates or revisions to any forward-looking statements.

Disclaimer
While every effort has been made to ensure the accuracy of the information in this document, DOO Prime does not warrant or guarantee the accuracy, completeness or reliability of this information. DOO Prime does not accept responsibility for any losses or damages arising directly or indirectly, from the use of this document. The material contained in this document is provided solely for general information and educational purposes and is not and should not be construed as, an offer to buy or sell, or as a solicitation of an offer to buy or sell, securities, futures, options, bonds or any other relevant financial instruments or investments. Nothing in this document should be taken as making any recommendations or providing any investment or other advice with respect to the purchase, sale or other disposition of financial instruments, any related products or any other products, securities or investments. Trading involves risk and you are advised to exercise caution in relation to the report. Before making any investment decision, prospective investors should seek advice from their own financial advisers, take into account their individual financial needs and circumstances and carefully consider the risks associated with such investment decision.