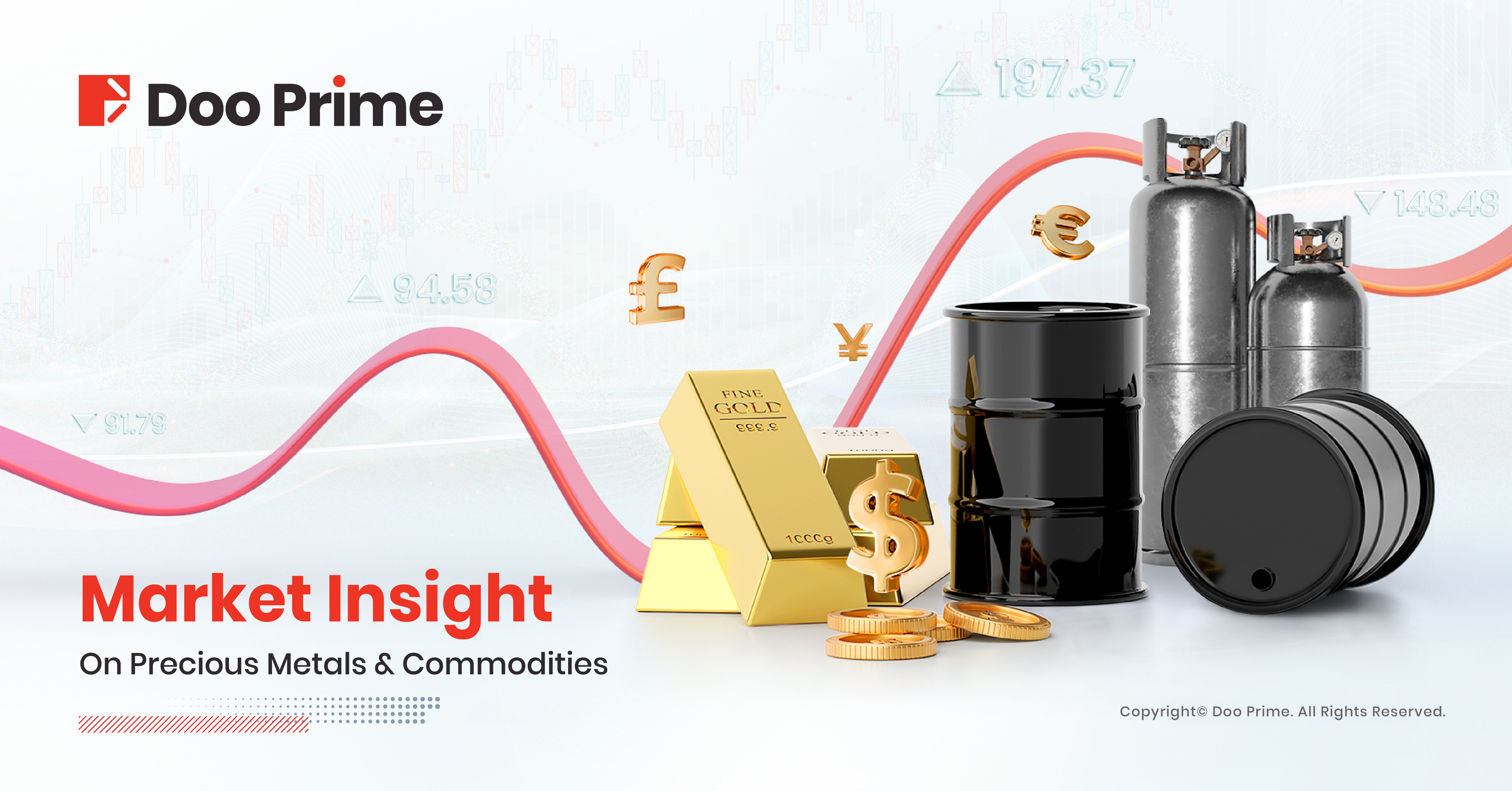 Due to lingering inflation concerns, the market worries about another interest rate hike by the U.S. Federal Reserve. The U.S. dollar strengthened yesterday, and bond yields were under pressure.
However, gold showed minimal volatility and experienced a slight rebound. Investors digested the news that OPEC+ and Russia decided to extend supply restrictions until the end of this year, leading to a minor decline in oil prices from their near one-year highs. 
Gold >> 
Gold experienced a slight rebound yesterday with minimal volatility. The strength of the U.S. dollar and pressure on bond yields raised concerns due to signs of persistent inflation.
Initial jobless data from the U.S. also indicated the economy's resilience, weakening the demand for gold as more people bet on the avoidance of a U.S. economic recession this year.
However, U.S. interest rates remain a key focal point in the gold market, with the Federal Reserve set to make a series of speeches before announcing its rate decision later this month.
On the technical side, gold traded in a narrow range around $1,915 during the day. It saw some minor rebounds in the Asian and European sessions, briefly rising above $1,915.
In the late U.S. session, influenced by bearish news on initial jobless claims, gold quickly fell but stabilized around the $1,916 mark, eventually closing with modest fluctuations around the $1,923 level. 
Technical Analysis: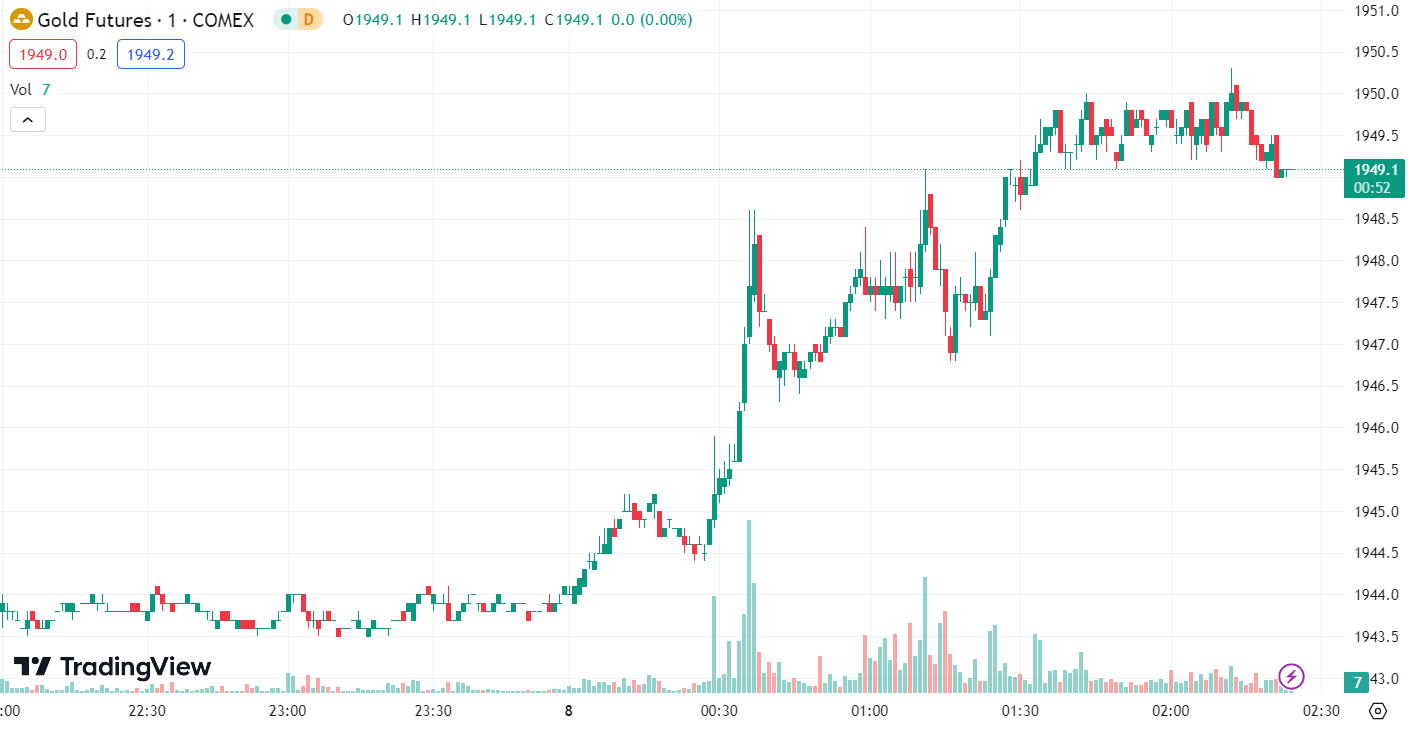 Today's short-term trading strategy for gold suggests focusing on short positions on rebounds, with long positions considered on pullbacks.
Key resistance levels to watch in the short term are around 1930-1936.
Key support levels to watch in the short term are around 1900-1907. 
WTI Crude Oil >> 
Yesterday, oil prices experienced a slight dip, retracting from their nearly one-year highs. The pressure on oil prices was attributed to a stronger US dollar and expectations of weak international crude oil demand.
Investors were digesting the news of OPEC+ and Russia's decision to extend supply restrictions until the end of the year. Looking at the strength-to-weakness index, crude oil still signals overbought conditions, increasing the risk of a pullback.
The Organization of the Petroleum Exporting Countries (OPEC) and its allies had implemented production cuts across the group, followed by additional voluntary cuts, resulting in a significant rise in oil prices this quarter. Goldman Sachs noted that OPEC+'s actions have added bullish risk to their price outlook.
Oil prices exhibited volatile trading yesterday, experiencing a minor breach of support levels amidst fluctuations.
During the Asia-Europe trading session, prices faced pressure and made a modest retreat from the $87 per barrel threshold. In the afternoon European session, they stabilized around $86.8 per barrel after a brief dip.
In the late US trading session, prices accelerated higher, surpassing the $87.6 per barrel mark before entering a sideways trend.
Ultimately, after reaching a high and retracing post-EIA data release, prices dipped below the European session low of $86.8 per barrel and continued to fluctuate around $86.4 per barrel before closing. 
Technical Analysis: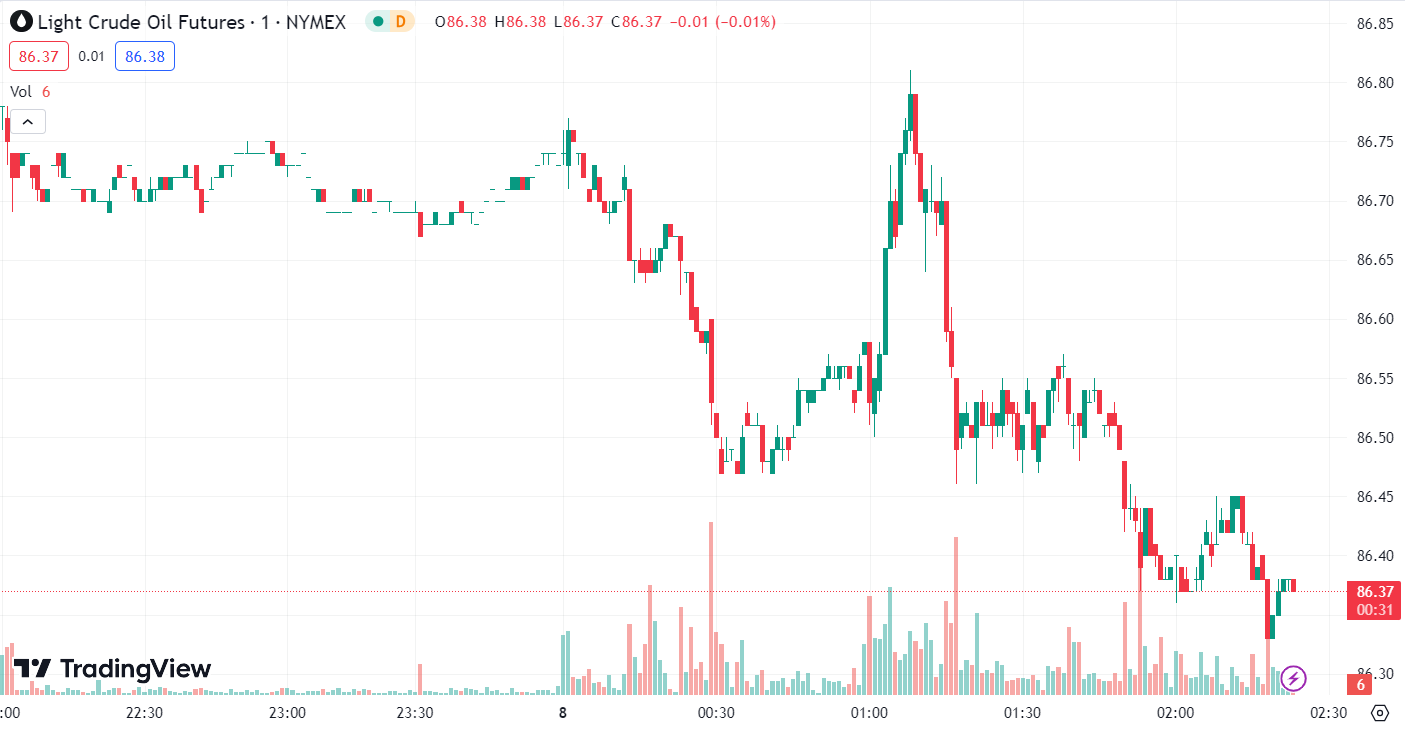 Short-term crude oil trading strategy for today suggests a primary focus on buying during pullbacks and using rallies for short-selling opportunities. 
Key resistance levels to monitor in the short term are around 87.8-88.3. 
Key support levels to monitor in the short term are around 85-85.5. 
Forward-looking Statements
This article contains "forward-looking statements" and may be identified by the use of forward-looking terminology such as "anticipate", "believe", "continue", "could", "estimate", "expect", "hope", "intend", "may", "might", "plan", "potential", "predict", "should", or "will", or other variations thereon or comparable terminology. However, the absence of such terminology does not mean that a statement is not forward-looking. In particular, statements about the expectations, beliefs, plans, objectives, assumptions, future events, or future performance of Doo Prime will be generally assumed as forward-looking statements.
Doo Prime has provided these forward-looking statements based on all current information available to Doo Prime and Doo Prime's current expectations, assumptions, estimates, and projections. While Doo Prime believes these expectations, assumptions, estimations, and projections are reasonable, these forward-looking statements are only predictions and involve known and unknown risks and uncertainties, many of which are beyond Doo Prime's control. Such risks and uncertainties may cause results, performance, or achievements materially different from those expressed or implied by the forward-looking statements.
Doo Prime does not provide any representation or warranty on the reliability, accuracy, or completeness of such statements. Doo Prime is not obliged to provide or release any updates or revisions to any forward-looking statements.

Disclaimer
While every effort has been made to ensure the accuracy of the information in this document, DOO Prime does not warrant or guarantee the accuracy, completeness or reliability of this information. DOO Prime does not accept responsibility for any losses or damages arising directly or indirectly, from the use of this document. The material contained in this document is provided solely for general information and educational purposes and is not and should not be construed as, an offer to buy or sell, or as a solicitation of an offer to buy or sell, securities, futures, options, bonds or any other relevant financial instruments or investments. Nothing in this document should be taken as making any recommendations or providing any investment or other advice with respect to the purchase, sale or other disposition of financial instruments, any related products or any other products, securities or investments. Trading involves risk and you are advised to exercise caution in relation to the report. Before making any investment decision, prospective investors should seek advice from their own financial advisers, take into account their individual financial needs and circumstances and carefully consider the risks associated with such investment decision.