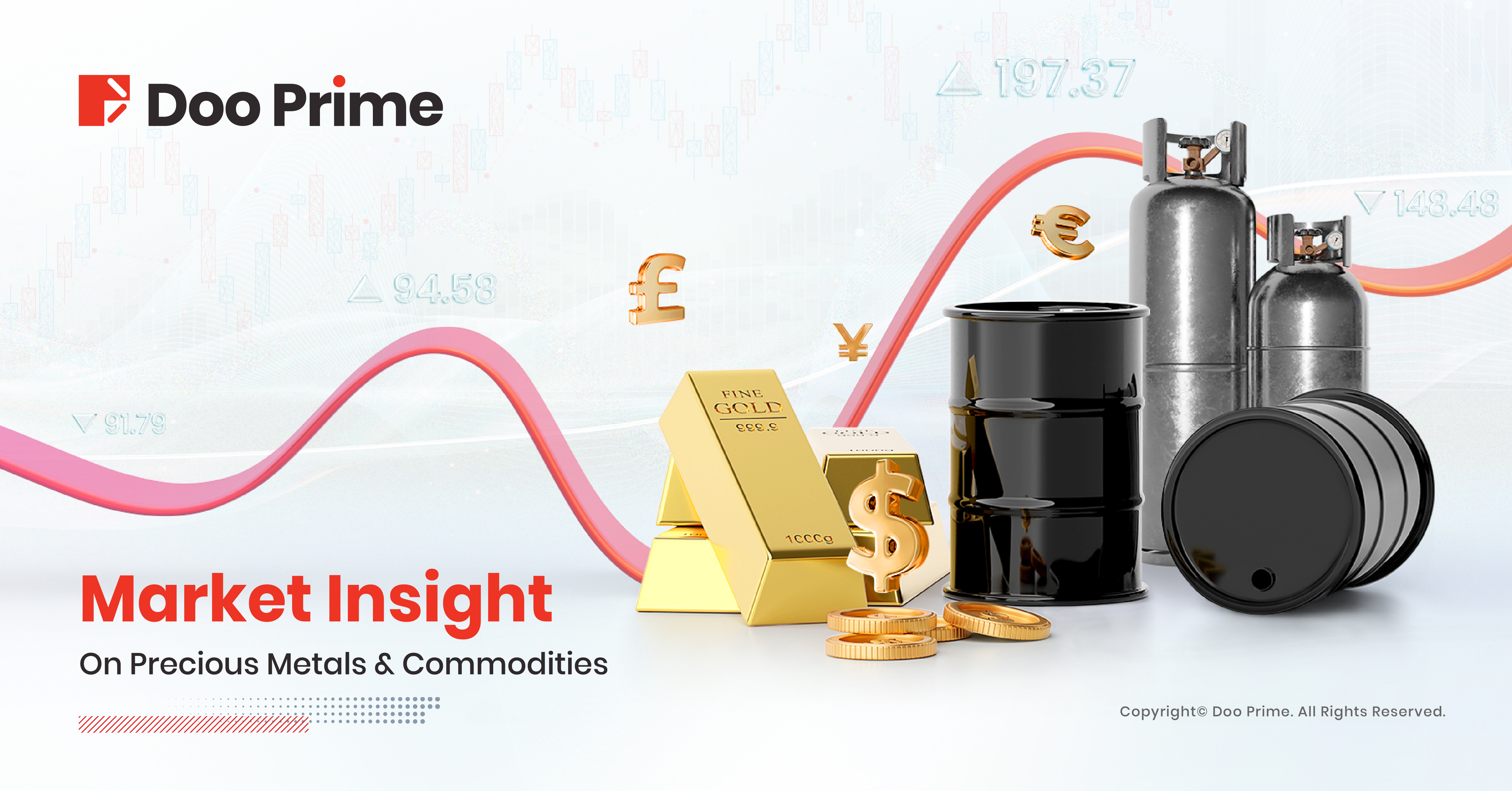 Boosted by strong employment data and freed from the impact of Moody's downgrade of the U.S. credit rating, the U.S. dollar rose, leading to a decline in gold prices.
Despite the rating downgrade prompting traders to seek safe havens and a historic drop in U.S. crude oil inventories, oil prices still closed down over 2%.
Gold>>
The U.S. dollar rose by 0.3% on Wednesday, reaching a high not seen in over three weeks, as investors shrugged off the impact of Moody's downgrade of the U.S. credit rating.
Additionally, the ADP National Employment Report showed a higher-than-expected increase of 324,000 private sector jobs in the U.S. for July.
The strengthening of U.S. Treasury yields, with the 10-year bond yield climbing to its highest level since November 2022, contributed to the decline in gold prices. The focus of the market is now on the U.S. nonfarm payroll report scheduled for release on Friday.
From a technical perspective, gold faced downward pressure after a weak rebound at the 1954 level. It experienced suppressed oscillations, eventually breaking below and closing lower. During the Asian-European trading sessions, prices slightly rebounded around the 1948 level.
However, during the late U.S. session, a brief surge pushed it above the 1954 level before dropping again. The negative impact of the ADP data led to a swift decline, breaking below the 1940 level and ending the day weakly at around 1932.
Technical Analysis: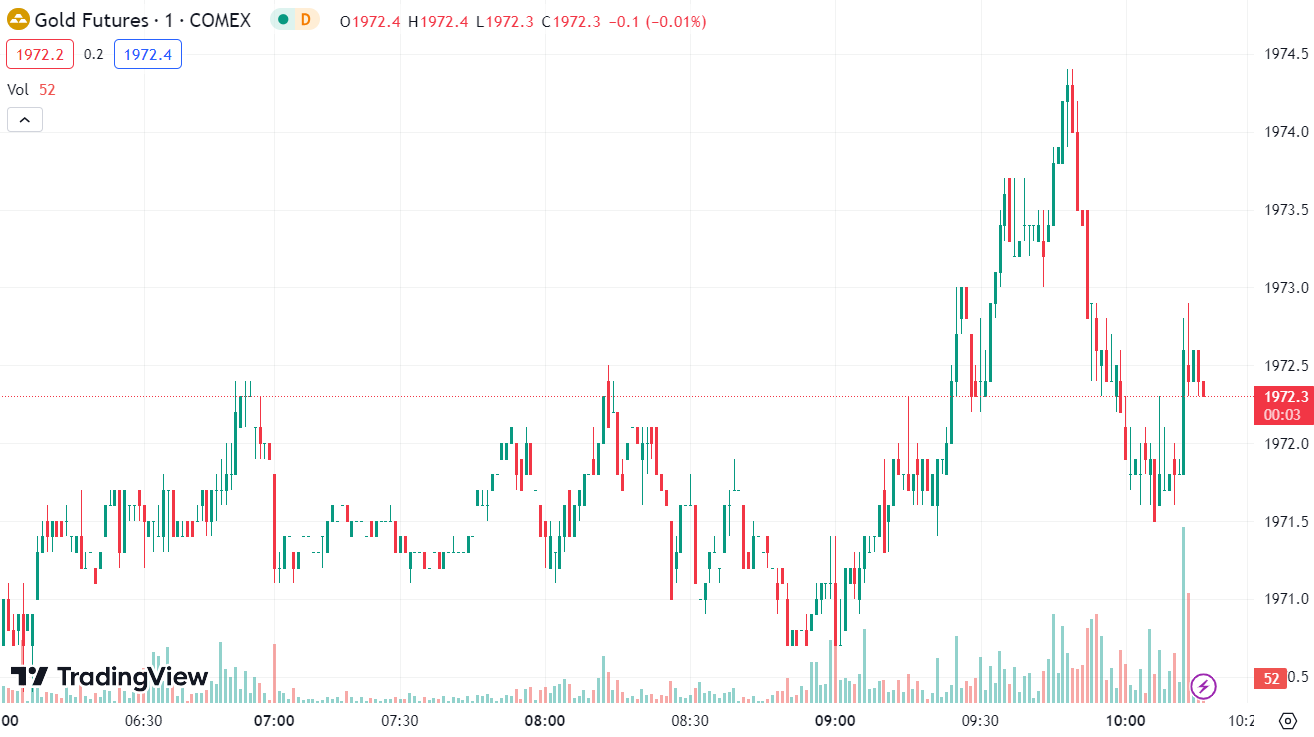 Today's short-term gold trading strategy suggests prioritizing short positions on rebounds and long positions on pullbacks.
Key resistance levels to watch in the short term are between 1945 and 1950.
Key support levels to monitor in the short term are between 1925 and 1920.
WTI Crude Oil >>
On Wednesday, oil prices closed down by over 2%. WTI September crude futures settled at $79.49 per barrel, down 2.31%, while Brent October crude futures fell 2.01% to $83.20 per barrel.
Despite a major credit rating agency downgrading the U.S. government's credit rating, leading traders to seek refuge, and historical declines in U.S. crude inventories, oil prices continued to decline.
The U.S. Energy Information Administration (EIA) reported a drastic drop of 17 million barrels in U.S. crude inventories last week, marking the largest decrease since 1982. This reduction was attributed to increased refinery utilization and strong crude oil exports.
Earlier in the session, both benchmark crude oil prices had risen by over $1, supported by data released by the American Petroleum Institute (API) on Tuesday indicating a decrease in inventories.
The EIA stated that total supplies of finished petroleum products, which measure demand, dropped by 1.3 million barrels to 20 million barrels per day last week.
As demand outpaces supply, crude inventories in other regions are also starting to decline. Leading the effort, Saudi Arabia, the head of the Organization of the Petroleum Exporting Countries (OPEC), is significantly reducing production, limiting supply.
Technical Analysis: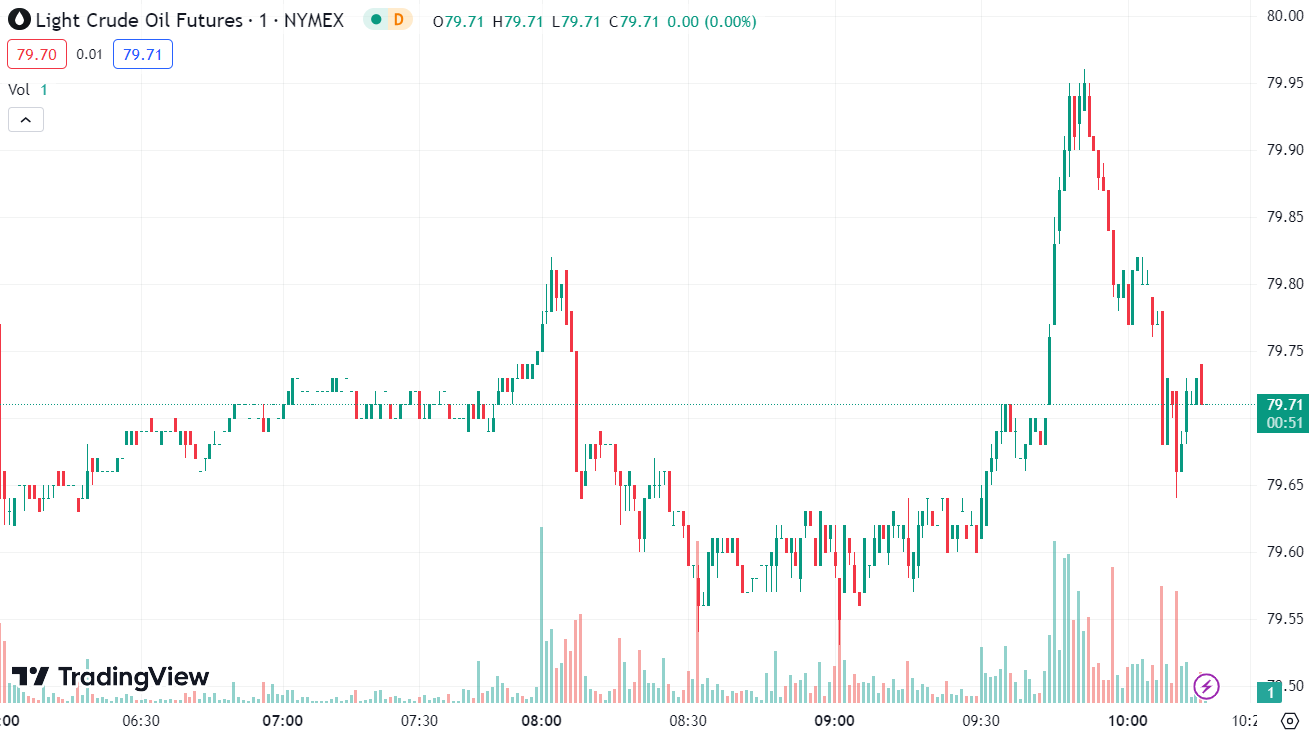 For today's short-term crude oil trading strategy, it is advisable to focus mainly on short positions on rebounds and supplementary long positions on pullbacks.
Key resistance levels to watch on the upside are between 80.8 and 81.3.
Key support levels to watch on the downside are between 78.5 and 78.0.
Forward-looking Statements
This article contains "forward-looking statements" and may be identified by the use of forward-looking terminology such as "anticipate", "believe", "continue", "could", "estimate", "expect", "hope", "intend", "may", "might", "plan", "potential", "predict", "should", or "will", or other variations thereon or comparable terminology. However, the absence of such terminology does not mean that a statement is not forward-looking. In particular, statements about the expectations, beliefs, plans, objectives, assumptions, future events, or future performance of Doo Prime will be generally assumed as forward-looking statements.
Doo Prime has provided these forward-looking statements based on all current information available to Doo Prime and Doo Prime's current expectations, assumptions, estimates, and projections. While Doo Prime believes these expectations, assumptions, estimations, and projections are reasonable, these forward-looking statements are only predictions and involve known and unknown risks and uncertainties, many of which are beyond Doo Prime's control. Such risks and uncertainties may cause results, performance, or achievements materially different from those expressed or implied by the forward-looking statements.
Doo Prime does not provide any representation or warranty on the reliability, accuracy, or completeness of such statements. Doo Prime is not obliged to provide or release any updates or revisions to any forward-looking statements.

Disclaimer
While every effort has been made to ensure the accuracy of the information in this document, DOO Prime does not warrant or guarantee the accuracy, completeness or reliability of this information. DOO Prime does not accept responsibility for any losses or damages arising directly or indirectly, from the use of this document. The material contained in this document is provided solely for general information and educational purposes and is not and should not be construed as, an offer to buy or sell, or as a solicitation of an offer to buy or sell, securities, futures, options, bonds or any other relevant financial instruments or investments. Nothing in this document should be taken as making any recommendations or providing any investment or other advice with respect to the purchase, sale or other disposition of financial instruments, any related products or any other products, securities or investments. Trading involves risk and you are advised to exercise caution in relation to the report. Before making any investment decision, prospective investors should seek advice from their own financial advisers, take into account their individual financial needs and circumstances and carefully consider the risks associated with such investment decision.