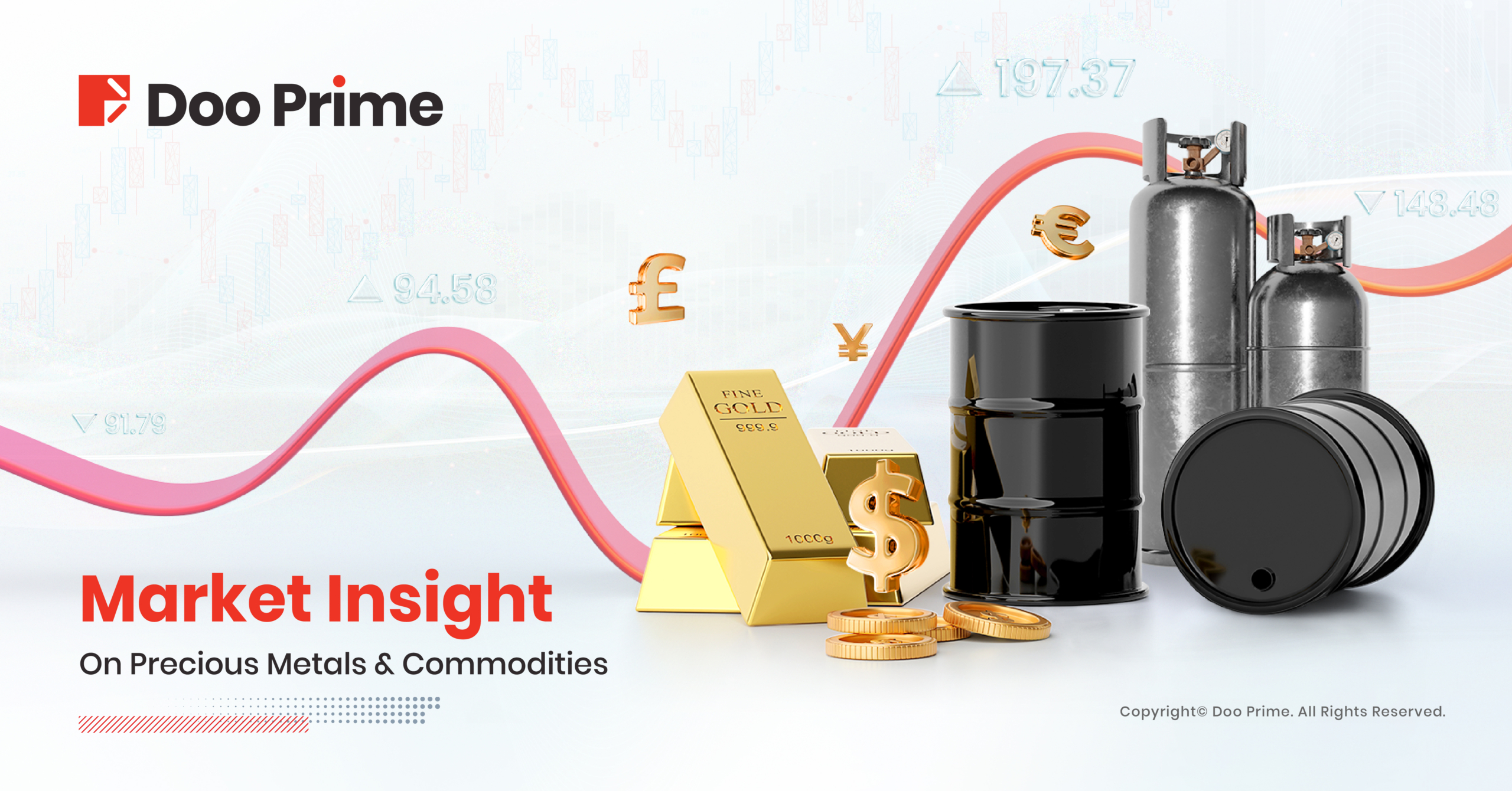 The U.S. Dollar Index fell on Tuesday, as strong U.S. data dragged down gold prices, reversing their earlier gains. Oil prices also experienced a drop of over 2% due to concerns over interest rate hikes and excess supply.
This week, the focus will be on upcoming speeches by Federal Reserve Chair Powell and the release of EIA crude oil inventory data.
Gold>>
On Tuesday, spot gold opened higher and experienced volatility, finding support at the 10-day moving average. However, the price reversed its upward trend after the release of strong U.S. economic data.
In June, gold has already declined by approximately 2.6%, indicating a potential second consecutive monthly decline.
Investors adopted a cautious stance following hawkish remarks from Federal Reserve officials. The market's attention is now focused on the upcoming speeches by Fed Chairman Powell on Wednesday and Thursday, as they are expected to provide insights into future interest rate hikes.
The price of gold has been fluctuating below $1942. Yesterday, it started the day at $1922.9 per ounce, reaching a daily high of $1931 per ounce before quickly retreating during the U.S. session due to fundamental pressures. The daily low touched $1910.6 per ounce, and it ultimately closed at $1913.6 per ounce.
Yesterday's price movement approached the lower range, raising the possibility of further downside today.
Technical Analysis: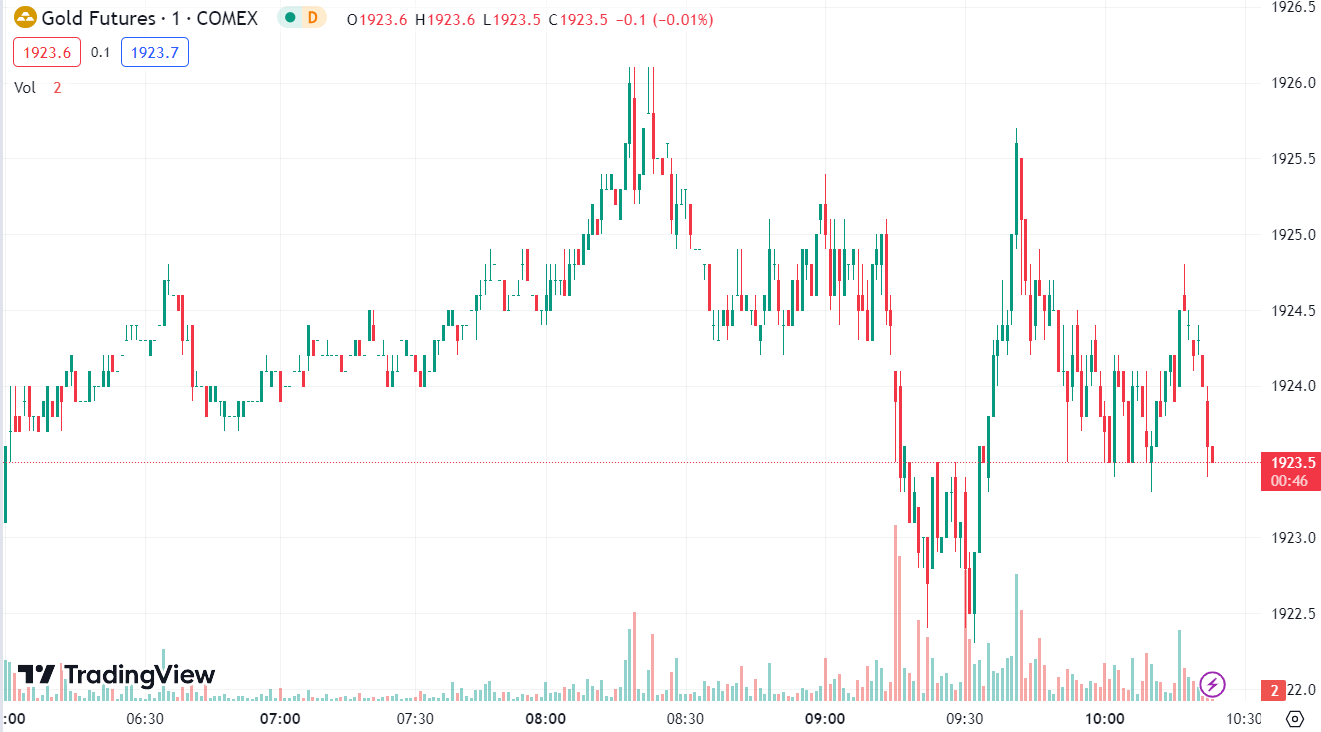 Gold is currently bearish, prioritizing short-selling opportunities during rebounds, while considering low-level long positions as secondary strategies.
Resistance levels to monitor above are at $1921-1930.
Support levels to monitor below are at $1910-1900.
WTI Crude Oil >>
Concerns about potential interest rate hikes by central banks worldwide have put Brent crude oil in a contango situation for the past two months, heightening worries about supply surplus. On Tuesday, oil prices slid over 2%, with investors focusing on the weekly EIA crude oil inventory data in the United States.
According to the American Petroleum Institute (API), apart from distillate inventories increasing, both crude oil and gasoline inventories in the United States decreased.
In the week ending June 23, crude oil inventories dropped by around 2.4 million barrels, while gasoline inventories declined by approximately 2.9 million barrels.
Starting in May this year, multiple OPEC+ oil-producing countries initiated production cuts that will continue until 2024. Notably, Saudi Arabia, OPEC's largest producer, plans to unilaterally reduce production by 1 million barrels per day in July, reaching around 9 million barrels per day.
The market is intertwined with mixed bullish and bearish news, reflecting uncertain market conditions. Market focus remains on Thursday's API crude oil inventory series data.
In intraday trading, crude oil faced downward pressure after touching the $70 level, retracting to around $67.7. Currently, crude oil fundamentals appear relatively subdued.
While there has been a minor rebound following the decline, the overall trend remains weak and volatile.
Technical Analysis: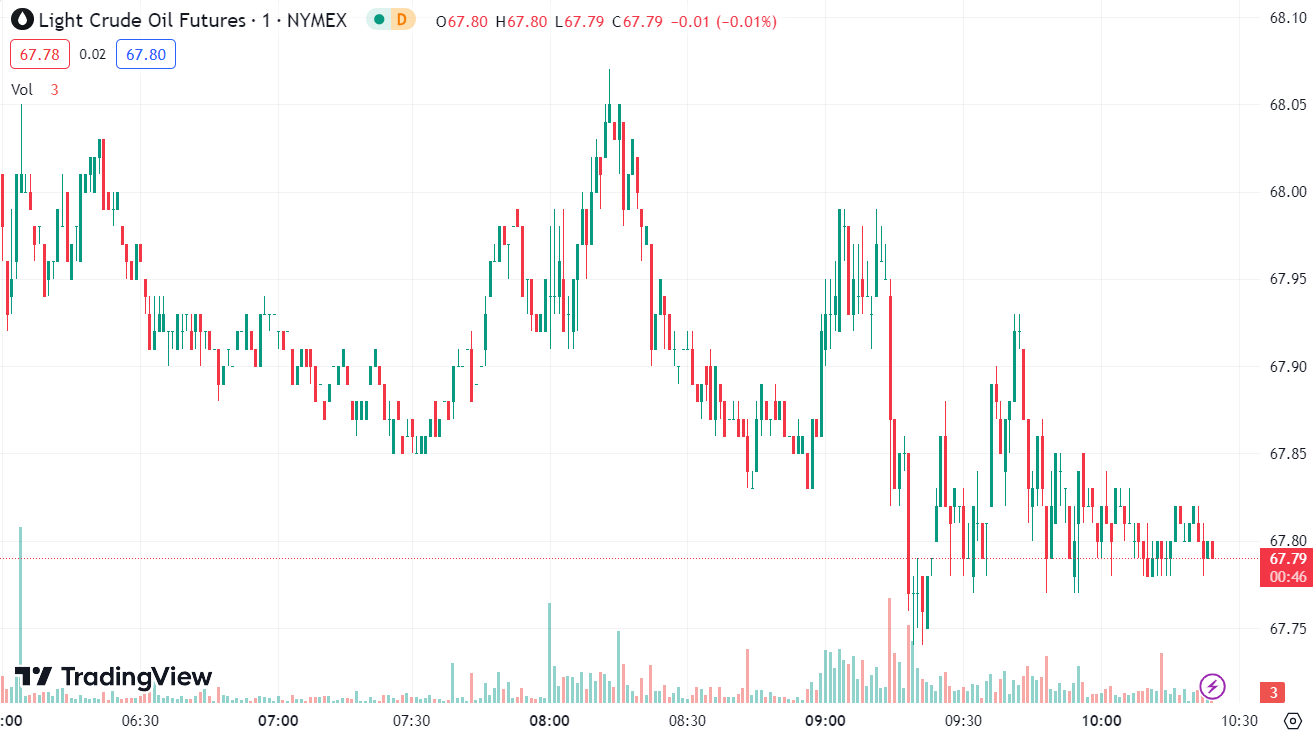 Crude oil is currently under bearish pressure, with a focus on short-selling opportunities during rebounds, while considering low-level long positions as secondary.
Resistance levels to monitor above are $68.8-69.4 per barrel.
Support levels to monitor below are $67.0-66.5 per barrel.
Forward-looking Statements
This article contains "forward-looking statements" and may be identified by the use of forward-looking terminology such as "anticipate", "believe", "continue", "could", "estimate", "expect", "hope", "intend", "may", "might", "plan", "potential", "predict", "should", or "will", or other variations thereon or comparable terminology. However, the absence of such terminology does not mean that a statement is not forward-looking. In particular, statements about the expectations, beliefs, plans, objectives, assumptions, future events, or future performance of Doo Prime will be generally assumed as forward-looking statements.
Doo Prime has provided these forward-looking statements based on all current information available to Doo Prime and Doo Prime's current expectations, assumptions, estimates, and projections. While Doo Prime believes these expectations, assumptions, estimations, and projections are reasonable, these forward-looking statements are only predictions and involve known and unknown risks and uncertainties, many of which are beyond Doo Prime's control. Such risks and uncertainties may cause results, performance, or achievements materially different from those expressed or implied by the forward-looking statements.
Doo Prime does not provide any representation or warranty on the reliability, accuracy, or completeness of such statements. Doo Prime is not obliged to provide or release any updates or revisions to any forward-looking statements.

Disclaimer
While every effort has been made to ensure the accuracy of the information in this document, DOO Prime does not warrant or guarantee the accuracy, completeness or reliability of this information. DOO Prime does not accept responsibility for any losses or damages arising directly or indirectly, from the use of this document. The material contained in this document is provided solely for general information and educational purposes and is not and should not be construed as, an offer to buy or sell, or as a solicitation of an offer to buy or sell, securities, futures, options, bonds or any other relevant financial instruments or investments. Nothing in this document should be taken as making any recommendations or providing any investment or other advice with respect to the purchase, sale or other disposition of financial instruments, any related products or any other products, securities or investments. Trading involves risk and you are advised to exercise caution in relation to the report. Before making any investment decision, prospective investors should seek advice from their own financial advisers, take into account their individual financial needs and circumstances and carefully consider the risks associated with such investment decision.