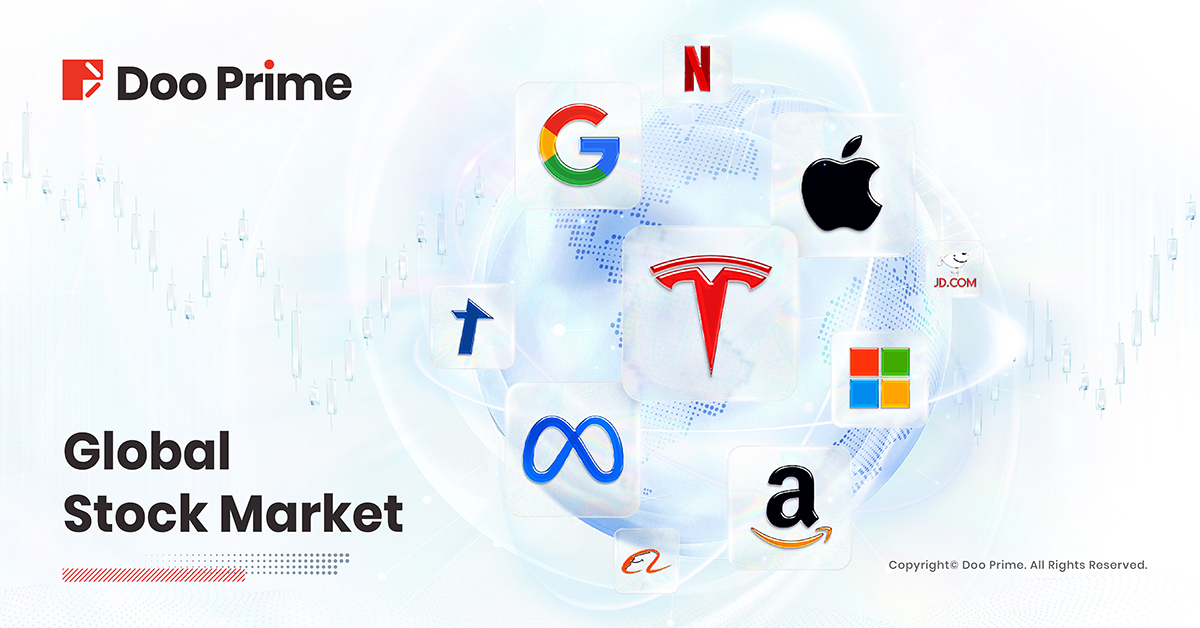 The three major U.S. indices closed with mixed results. The Dow Jones Industrial Average (Dow) fell by 0.2%, while the Nasdaq rose by 0.29%, and the S&P 500 increased by 0.13%. Most popular Chinese concept stocks experienced declines.
The surge in oil prices has led to further acceleration in U.S. inflation. In August, the Consumer Price Index (CPI) increased by 3.7% year-on-year, exceeding economists' expectations. This marks the second consecutive month of rebound.
The core CPI, which excludes food and energy costs, also grew by 4.3% year-on-year, in line with expectations. However, the monthly growth rate was 0.3%, still higher than analysts' expected 0.2%. This suggests that persistent inflation could lead the Federal Reserve to maintain higher interest rates for a longer period, possibly even raising rates again by year-end.
U.S. Stocks
Fundamental Analysis: 
3M saw its stock price drop by over 5%, making it the biggest decliner among the Dow 30 components. Caterpillar declined by 2%. Apple's stock price fell for the second consecutive day, dropping over 1% after unveiling a series of new products, including the iPhone 15, on Tuesday.
Tesla rose by over 1%, benefiting from bullish investor sentiment, notably from Ron Baron. Amazon surged by more than 2.5%, reaching its highest price since August 2022.
Citigroup announced a business restructuring on Wednesday, including management changes and layoffs, leading to a more than 1% increase in its stock price. The EU announced an anti-subsidy investigation into Chinese electric vehicles, causing declines of over 3% for XPeng, over 4% for NIO, and over 0.5% for Lucid Motors.
Moderna released the results of its third-phase clinical trial for a flu vaccine, initially rising by over 5% and closing with a 3.2% gain.
Technical Analysis: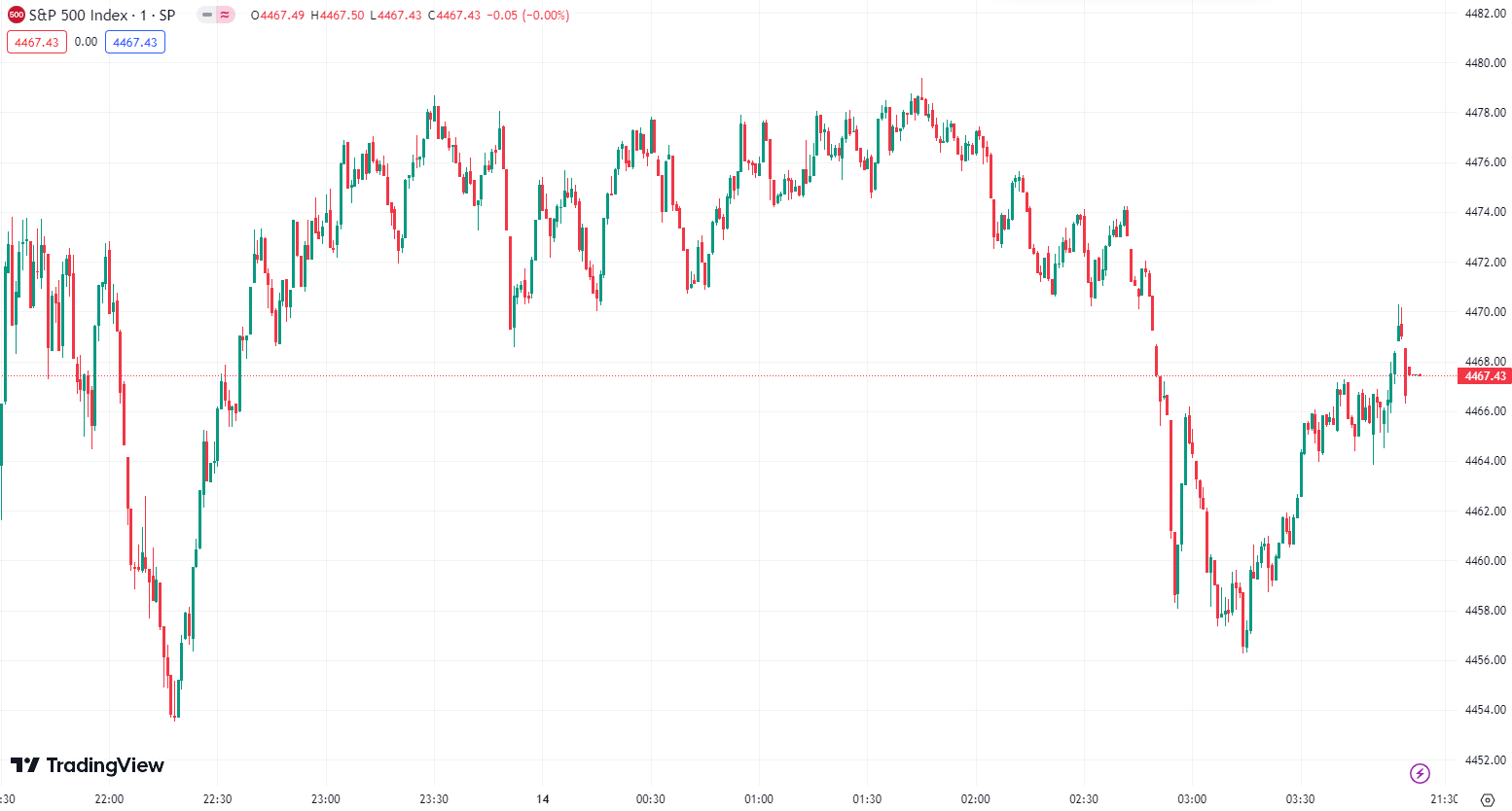 (S&P 500 Index, 1-day chart)
Market Trends:
Dow Jones Industrial Average Dow closed down by 70.46 points, a 0.2% decrease, at 34,575.53.
Nasdaq Composite Index rose by 39.97 points, a 0.29% increase, closing at 13,813.59.
S&P 500 Index increased by 5.54 points, a 0.12% increase, closing at 4,467.44.
Hong Kong Stocks
The three major indices in the Hong Kong stock market opened higher but later saw declines.
In terms of individual stocks, core tech stocks generally declined, with Baidu, Meituan, and NetEase all falling by less than 1%.
Most automotive stocks declined, with XPeng falling by over 2% and Lucid Motors rising by over 1%. Real estate stocks collectively retreated, led by China Evergrande, which fell by over 9%.
Coal stocks continued their upward trend, with Yanzhou Coal Energy surging by over 4%.
Gold stocks led the gains, with China Gold International rising by nearly 6%. The logistics, oil, and education sectors showed active performance.
Xiaomi Group rose against the trend by over 2%. In terms of news, Xiaomi is set to release two new models in its Xiaomi 14 series in early November, positioning them as competitors to the iPhone 15 Pro/ProMax.
Xiaomi has already begun mass production. Additionally, on September 13th, Huawei and Xiaomi announced a global cross-patent licensing agreement covering communication technologies, including 5G.
Technical Analysis: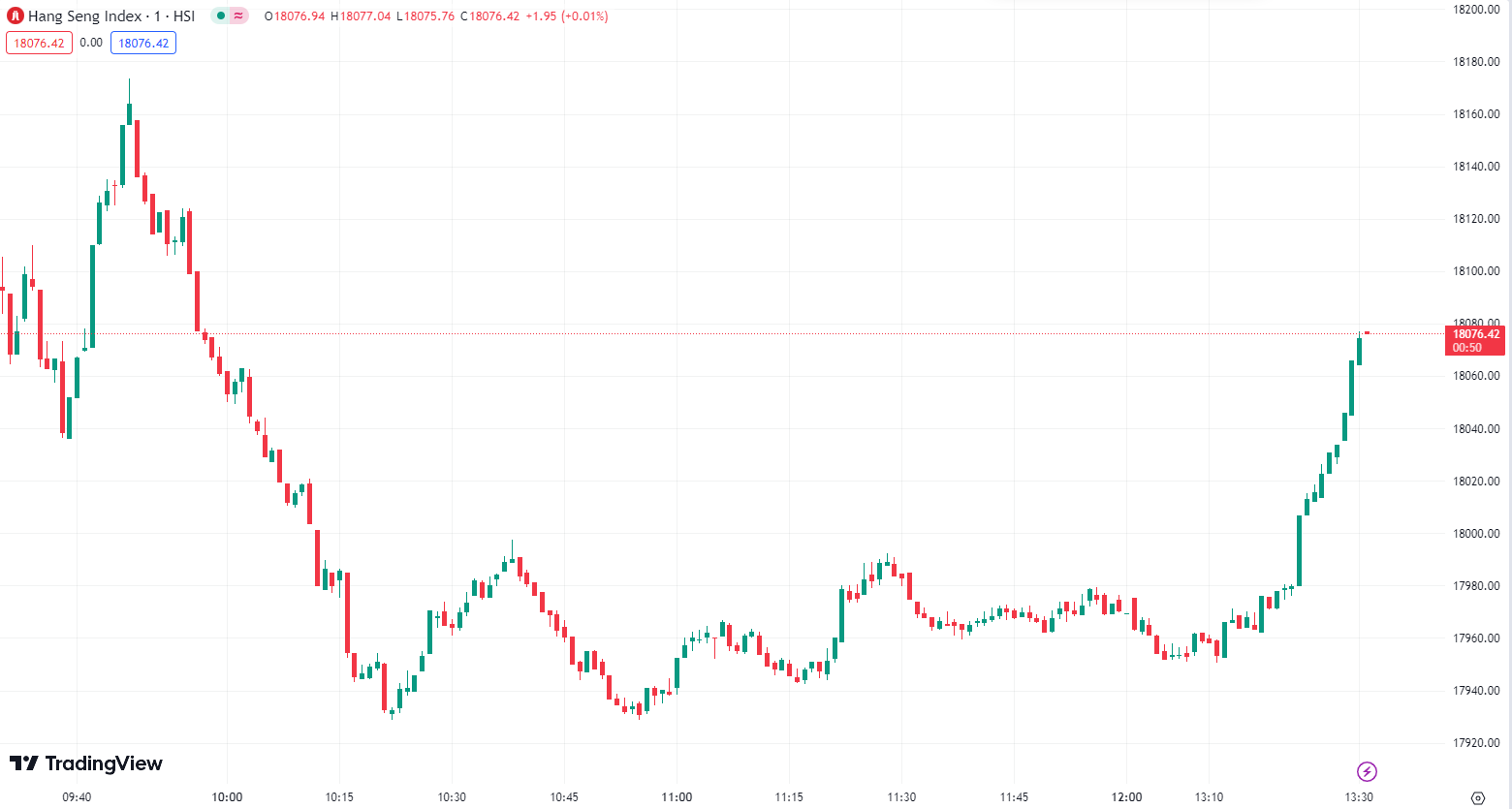 (Hang Seng Index, 1-day chart)
Market Trends:
Hang Seng Index (HSI) fell by 0.22%, closing at 17,969.38.
Hang Seng Tech Index (HSTECH) increased by 0.01%, closing at 4,041.65.
Hang Seng China Enterprises Index (HSCEI) dropped by 0.02%, closing at 6,234.57.
FTSE China A50 Index
Fundamental Analysis:
The three major A-share indices in China opened with mixed movements. After the opening, the Shanghai Composite Index experienced slight fluctuations, falling into a sideways trend.
The Shenzhen Component Index and the ChiNext Index initially weakened, with the ChiNext Index hitting a new low for the year, testing the 2,000-point psychological barrier.
Funds favored high-priced stocks, with Jereh Technologies hitting the 10% limit for 12 consecutive days, Lida Xing rising for 7 consecutive days, Unigroup Guoxin rising for 5 consecutive days, and Tonghua Golden-Horse rising for 4 consecutive days.
In terms of industry sectors, precious metals, communication equipment, coal, traditional Chinese medicine, and banking led the gains, while engineering consulting services, electronic chemicals, semiconductors, real estate services, and professional services led the declines.
Technical Analysis: 
(SSE Composite Index, 1-day chart)
Market Trends:
Shanghai Composite Index (SHCOMP) increased by 0.04%, closing at 3,124.43. 
Shenzhen Component Index (SZCOMP) fell by 0.45%, closing at 10,210.11. 
ChiNext Index (CHINEXT) dropped by 0.74%, closing at 2,019.18. 
SSE STAR Market 50 Index (SSE50) declined by 0.59%, closing at 883.9. 


Forward-looking Statements
This article contains "forward-looking statements" and may be identified by the use of forward-looking terminology such as "anticipate", "believe", "continue", "could", "estimate", "expect", "hope", "intend", "may", "might", "plan", "potential", "predict", "should", or "will", or other variations thereon or comparable terminology. However, the absence of such terminology does not mean that a statement is not forward-looking. In particular, statements about the expectations, beliefs, plans, objectives, assumptions, future events, or future performance of Doo Prime will be generally assumed as forward-looking statements.
Doo Prime has provided these forward-looking statements based on all current information available to Doo Prime and Doo Prime's current expectations, assumptions, estimates, and projections. While Doo Prime believes these expectations, assumptions, estimations, and projections are reasonable, these forward-looking statements are only predictions and involve known and unknown risks and uncertainties, many of which are beyond Doo Prime's control. Such risks and uncertainties may cause results, performance, or achievements materially different from those expressed or implied by the forward-looking statements.
Doo Prime does not provide any representation or warranty on the reliability, accuracy, or completeness of such statements. Doo Prime is not obliged to provide or release any updates or revisions to any forward-looking statements.
Disclaimer
While every effort has been made to ensure the accuracy of the information in this document, DOO Prime does not warrant or guarantee the accuracy, completeness or reliability of this information. DOO Prime does not accept responsibility for any losses or damages arising directly or indirectly, from the use of this document. The material contained in this document is provided solely for general information and educational purposes and is not and should not be construed as, an offer to buy or sell, or as a solicitation of an offer to buy or sell, securities, futures, options, bonds or any other relevant financial instruments or investments. Nothing in this document should be taken as making any recommendations or providing any investment or other advice with respect to the purchase, sale or other disposition of financial instruments, any related products or any other products, securities or investments. Trading involves risk and you are advised to exercise caution in relation to the report. Before making any investment decision, prospective investors should seek advice from their own financial advisers, take into account their individual financial needs and circumstances and carefully consider the risks associated with such investment decision.