U.S Stocks


Fundamental Analysis:
The S&P 500 Index reversed its trend and closed low, while investors are troubled by the economic downturn, as well as the Covid-19 virus variant.
The US S&P 500 Index closed slightly lower on Monday, 2nd August 2021, wiping out its early gains. Given that, concerns regarding the Delta variant Covid-19 virus and the U.S. economic downturn overwhelmed optimism towards the introduction of more fiscal stimulus measures, and a strong second-quarter earnings season.
Fed Governor Waller said on Monday that if the employment report for the next two months is as expected – showing an increase of 800,000 to 1 million jobs – the Fed may begin to reduce its support to the economy in October.
He also hinted that the Fed may announce in September that it will slow down its monthly bond purchases, which may push up yields again. This might not pose as good news for the stock market.
Over and above, the data released earlier showed that although the U.S. manufacturing industry experienced growth in July, the growth rate slowed for the second consecutive month. This descend is in consequence of the shift in spending from goods to services and the continued shortage of raw materials.
In addition, the weaker-than-expected data pushed the U.S. Treasury Yields to their lowest point since July 20, which pushed the blue-chip Dow Jones Industrial Index out of its record high in early trading.
Rob Haworth, senior investment strategist at U.S. Bank, said: "One problem in the market… is the growing panic. Whether it is about China imposing more restrictions, due to its currently rising number of new infections across the nation's 14 provinces, or about the question of how long the mask mandate in the U.S. will be implemented."
Technical Analysis: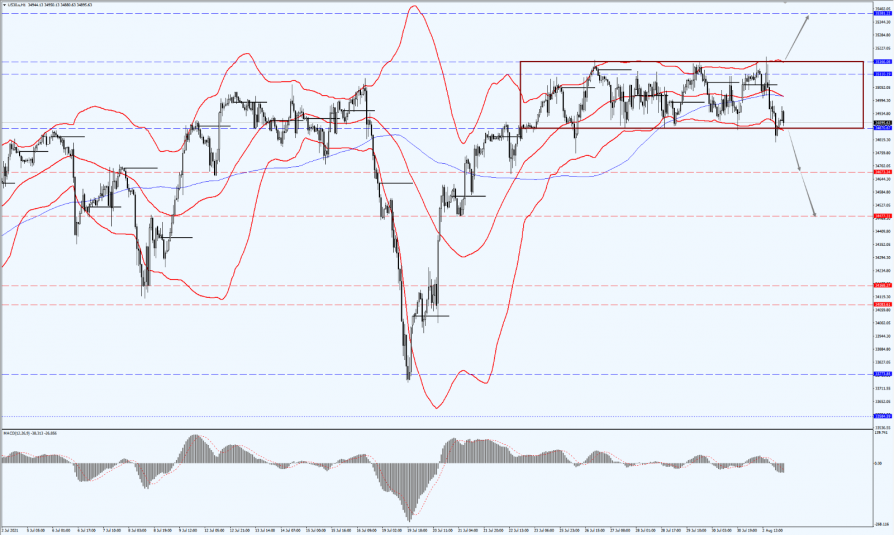 (Dow30,1-hour chart)
Execution Insight:
Today, continue to pay attention towards the direction of the Dow's breakthrough in the range of 34870 to 35161. Particularly, pay attention to the possibility of it falling below the 34870-line.
If the Dow managed to break through the 35161-line, it will create a new record high. With that, pay attention to the possibility of it forming a "long" position that can rise and fall.
Once the bullish trap signal is formed, it could be an opportunity to open a small position and possibly keeps its all-time high. If the strength drops below the 34870-line, it will create a downside potential.


Hong Kong Stocks


Fundamental Analysis:
The three major Hong Kong stock indexes opened high. The Hang Seng Index rose by 0.2% to 26,289-points, the Hang Seng China Enterprises Index (HSCEI) rose by 0.64% to 9,396-points, while the Hang Seng TECH Index rose by 0.63% to 6,838-points.
On another note, auto stocks opened high across the board. BYD rose more than 5% and is expected to challenge high prices. XPENG-W. and EVERG VEHICLE both rose by more than 2%.
Moving on to stocks in top industries, including banks, gas supply, insurance, diversified food & beverage, photovoltaic, dairy products, and cement generally rose. At length, China Tian Lun Gas and Xinyi Solar opened by 4% higher, while China Merchants Bank rose by more than 2%.
Other industries – comprising steel, alcoholic drinks & tobacco, and gamble – fell significantly.
On top of that, large technology stocks rose and fell mixed. JD.com Inc. rose by more than 3%, Alibaba and Meituan rose by more than 1%, Tencent opened lower by 1.3%, while NetEase fell slightly.
Elsewhere, international oil prices fell, with three barrels of oil opened significantly lower.
Lastly, Nayuki fell by more than 8% after its tea was exposed to health problems.


Technical Analysis: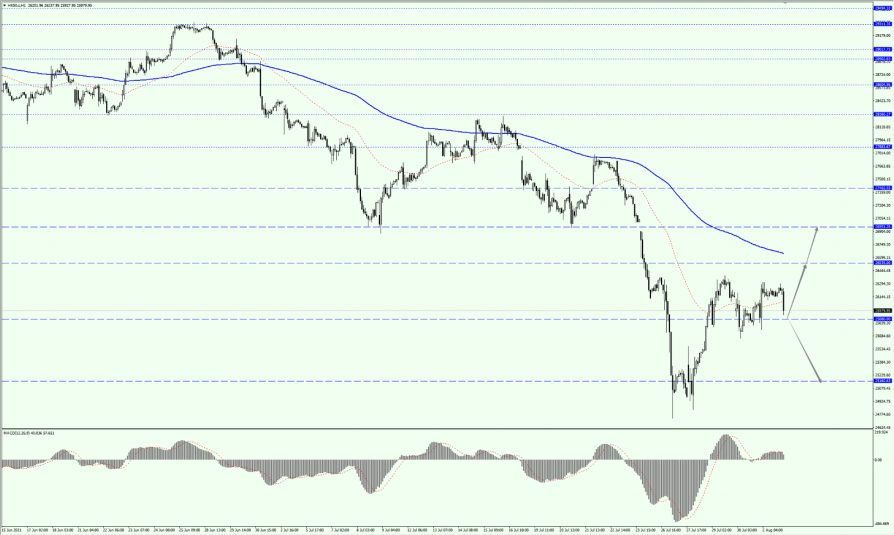 (HK50,1-hour chart)
Execution Insight:
On HK50 today, pay attention to the support of the 25880-line. If HK50 runs above the 25880-line, it will maintain a rebound trend.
With that, pay attention to the suppression between the 26535 and 26951 positions.
If the HK50 market outlook falls below the 25880-line, it will open up the room for further correction after this wave of rebound. At that time, divert your attention to the support at the 25160-line.


FTSE China A50 Index


Technical Analysis: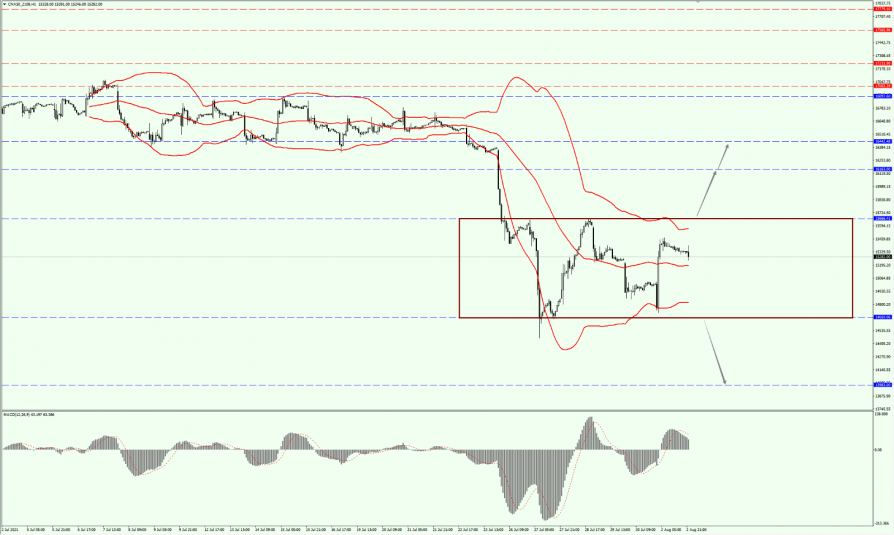 (A50,1-hour chart)
Execution Insight:
Today, on A50, continue to focus on the direction of the 15666 to 14669 breakthrough. If it breaks above the 15666-line, it will open up further upside potential.
With that, pay attention to the suppression towards the 16163-line. If it falls below the 14669-line, it will open up further downside potential.


Disclaimer
While every effort has been made to ensure the accuracy of the information in this document, DOO Prime does not warrant or guarantee the accuracy, completeness or reliability of this information. DOO Prime does not accept responsibility for any losses or damages arising directly or indirectly, from the use of this document. The material contained in this document is provided solely for general information and educational purposes and is not and should not be construed as, an offer to buy or sell, or as a solicitation of an offer to buy or sell, securities, futures, options, bonds or any other relevant financial instruments or investments. Nothing in this document should be taken as making any recommendations or providing any investment or other advice with respect to the purchase, sale or other disposition of financial instruments, any related products or any other products, securities or investments. Trading involves risk and you are advised to exercise caution in relation to the report. Before making any investment decision, prospective investors should seek advice from their own financial advisers, take into account their individual financial needs and circumstances and carefully consider the risks associated with such investment decision.