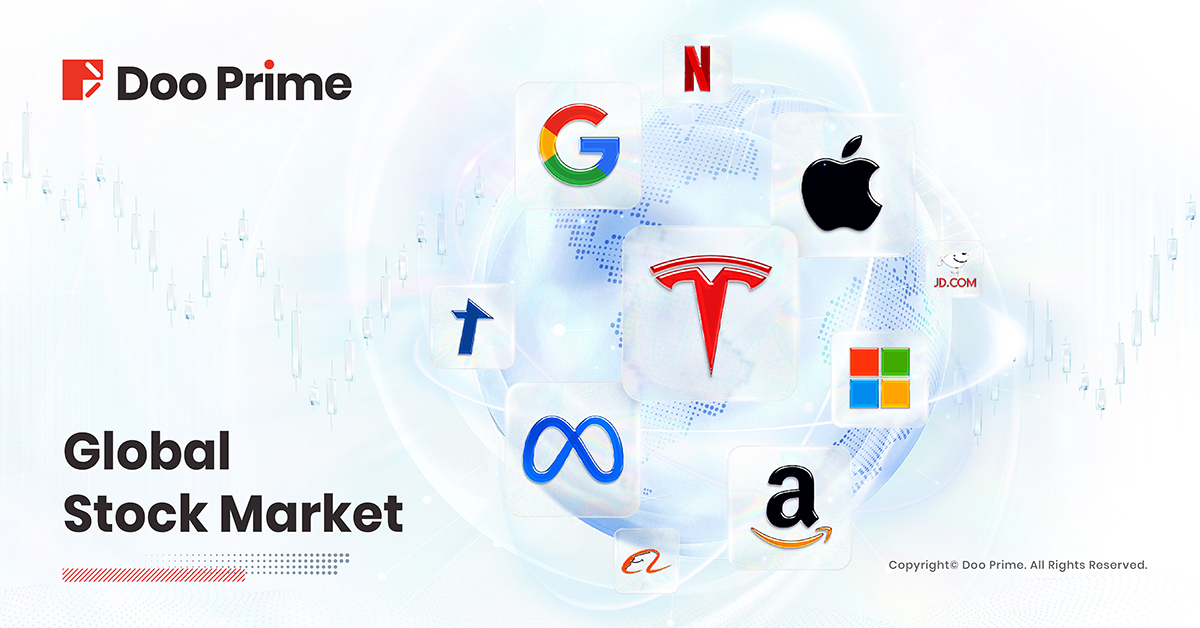 The core PCE inflation index, which is closely watched by the Federal Reserve, has dropped to a two-year low, easing concerns about the Bank of Japan's policy adjustments. This boosted market risk appetite.
Data reveals that U.S. personal consumption expenditure (PCE) rose by 0.2% month-on-month in June, in line with market expectations. On a year-on-year basis, it increased by 3%, marking the lowest level since April 2021, also in line with expectations.
The core PCE price index grew by 0.2% month-on-month and rose by 4.1% year-on-year. The 0.5 percentage point slowdown from May's 4.6% is the lowest annual rate since September 2021, and it fell below the market's previous expectation of 4.2%.
U.S. Stocks
Fundamental Analysis:
The three major U.S. stock market indices opened higher and maintained an upward trend, with the Nasdaq recording a weekly gain of 2.02%.
The major tech stocks drove the U.S. stock market higher, with Intel leading the gains, surging over 6% during trading. Their Q2 earnings and Q3 performance guidance surpassed market expectations.
Meta and Tesla rose over 4%, while Amazon, Google, Microsoft, and NVIDIA increased over 2%. Apple's stock rose 1.35%. Automotive and semiconductor industries performed well, with Lucid surging over 8%, KLA rising nearly 6%, and Fisker gaining over 4%. Rivian, Lam Research, and Cohu Semiconductor also rose over 2%.
Technical Analysis: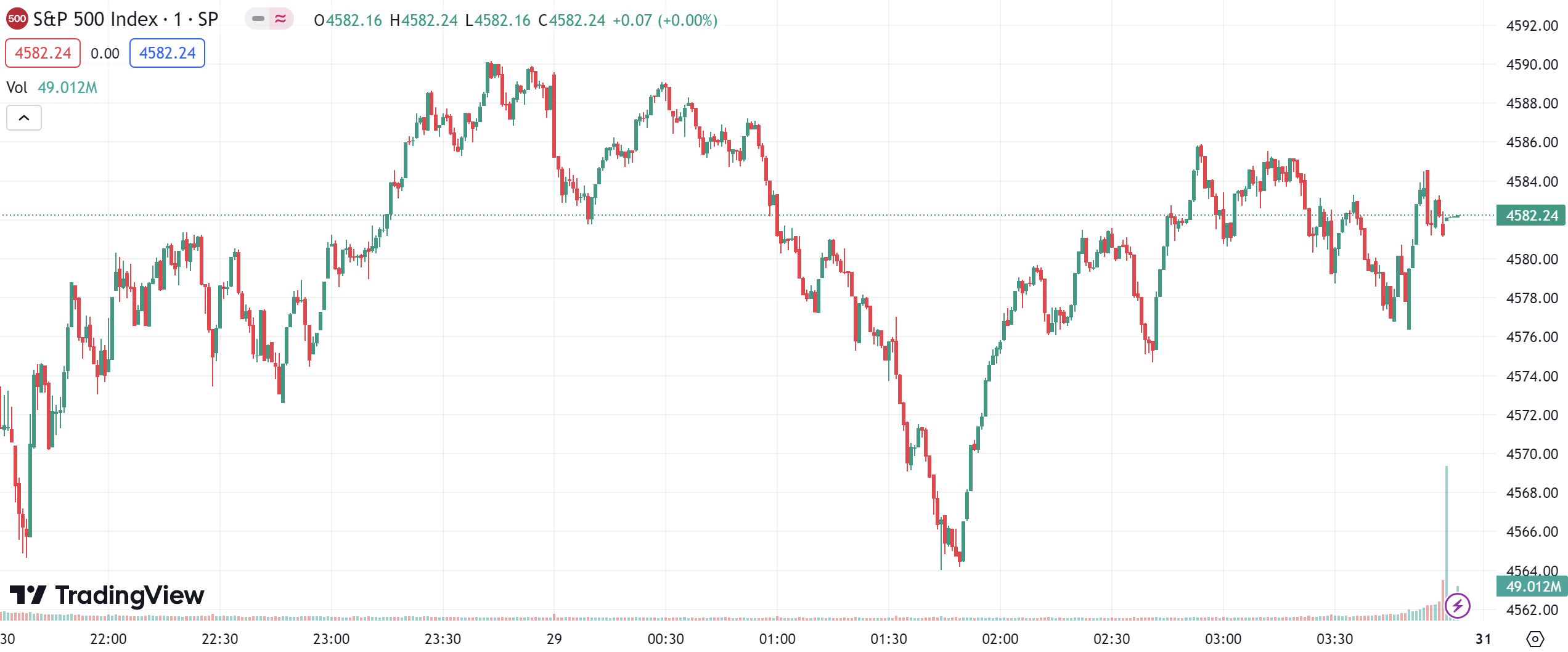 (S&P 500 Index, 1-day chart)
Market Trends:
The Nasdaq index gained 266.55 points, a 1.90% increase, closing at 14,316.66 points. It achieved a weekly gain of 2.02%.
The Dow Jones index rose 176.57 points, a 0.50% increase, closing at 35,459.29 points. It recorded a weekly gain of 0.66%.
The S&P 500 index gained 44.82 points, a 0.99% increase, closing at 4,582.23 points. It accumulated a weekly gain of 1.01%.
Hong Kong Stocks
Fundamental Analysis:
The upward trend in Hong Kong stocks continued, with the Hang Seng Index (HSI) surpassing the 20,000 mark on Friday. The index reached a high of 20,204, surging by up to 240 points, before stabilizing at 20,160, a 196-point increase at the close.
Hong Kong stocks opened higher above the 20,000 mark and surged to a high of 20,361, with a maximum gain of 444 points, representing an increase of over 2.18%.
The Hang Seng Tech Index also followed the upward trend, surging to a high of 4,688, up 222 points, and a higher gain of 4.73%. The market's total trading volume surged to over HK$100 billion, focusing on HSBC's Q2 earnings announcement on August 1st. 
The restaurant sector led the gains, with Haidilao surging by 12.94%. The automotive sector performed well, with Evergrande Auto rising over 42%, and NIO gaining 5.67%. Large technology stocks were active, with Bilibili surging over 7%.
Technical Analysis: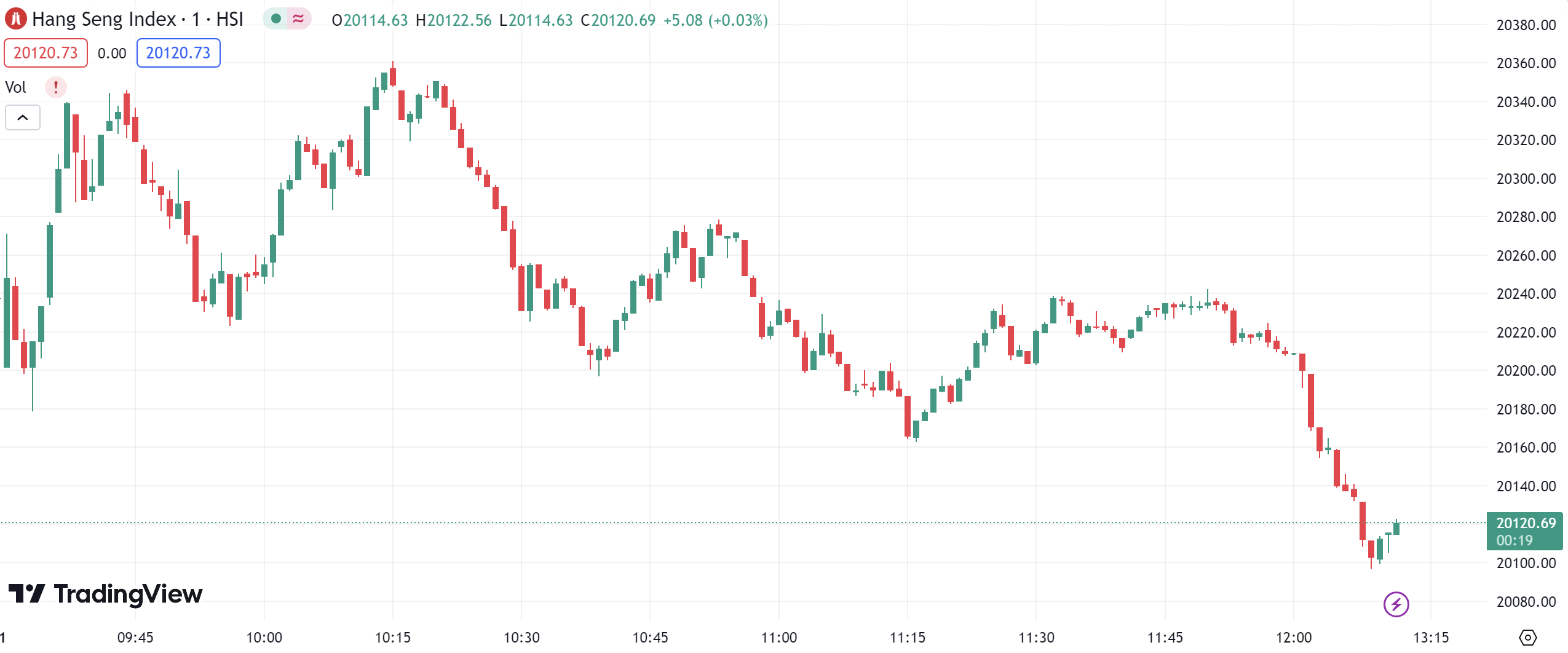 (Hang Seng Index, 1-day chart)
Market Trends:
The Hang Seng Index gained 1.47%, closing at 20,208.78 points.
The Hang Seng Tech Index surged 3.24%, reaching a near 6-month high.
The Hang Seng China Enterprises Index increased by 2.29%.
FTSE China A50 Index
Fundamental Analysis:
Today, the three major A-share indices opened higher and continued to rise, all surpassing 1%. The Shanghai Composite Index reached 3,300 points, but later retreated from this level.
The combined turnover of the Shanghai and Shenzhen stock markets reached CNY 7408.56 billion, and the net inflow of northbound funds amounted to CNY 9.016 billion.
Among the stocks, 43 hit the daily limit (including ST stocks), and 2 hit the lower limit.
Leading sectors include gaming, real estate services, automobile manufacturing, real estate development, and engineering consulting services.
Declining sectors include medical equipment, biotechnology, pharmaceuticals, chemical fertilizer, and traditional Chinese medicine.
Active themes include grain, CRO, mobile gaming, securities firms, and the film and television industry.
Technical Analysis: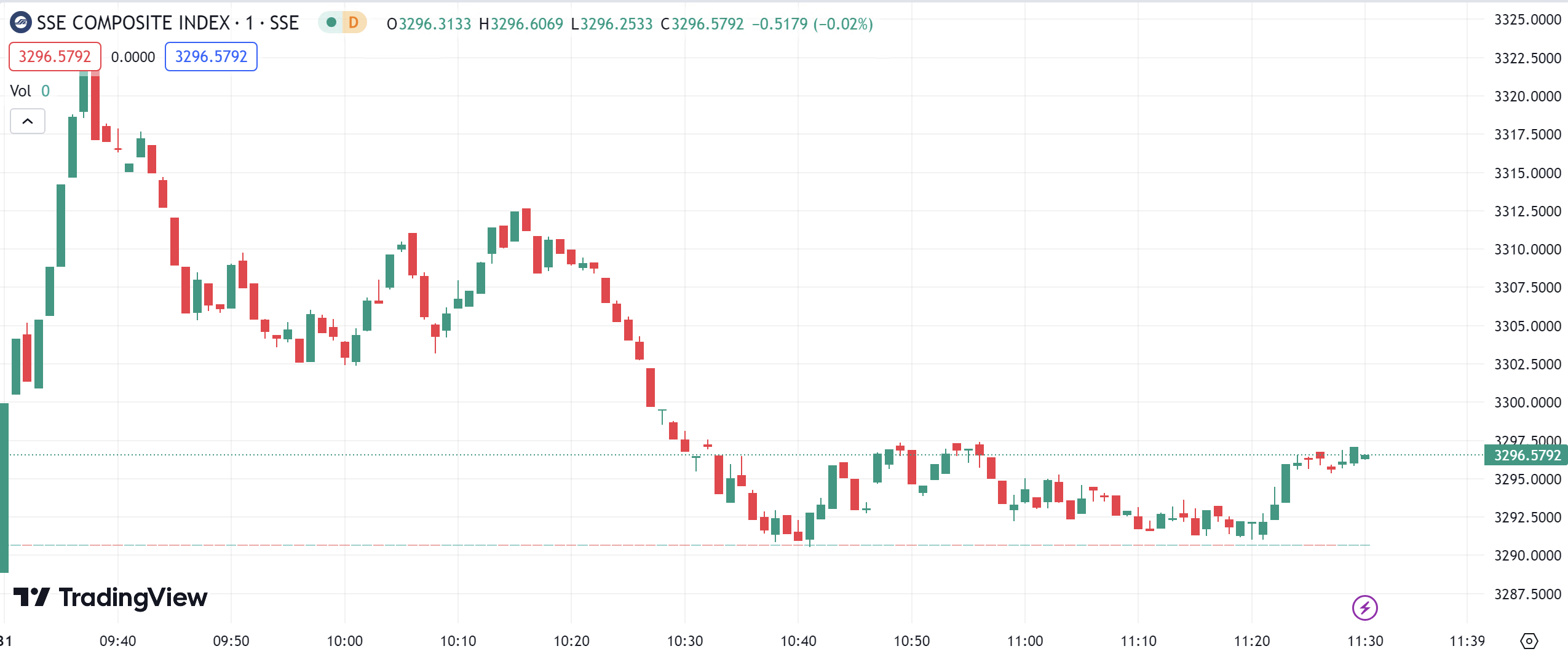 (SSE Composite Index, 1-day chart)
Market Trends:
The Shanghai Composite Index rose by 0.63% to close at 3,296.58 points. 
The Shenzhen Component Index gained 1.03%, closing at 11,215.11 points. 
The ChiNext Index rose 1.06%, closing at 2,243.04 points. 
The SSE Star 50 Index (STAR50) increased by 0.7% to close at 969.38 points. 


Forward-looking Statements
This article contains "forward-looking statements" and may be identified by the use of forward-looking terminology such as "anticipate", "believe", "continue", "could", "estimate", "expect", "hope", "intend", "may", "might", "plan", "potential", "predict", "should", or "will", or other variations thereon or comparable terminology. However, the absence of such terminology does not mean that a statement is not forward-looking. In particular, statements about the expectations, beliefs, plans, objectives, assumptions, future events, or future performance of Doo Prime will be generally assumed as forward-looking statements.
Doo Prime has provided these forward-looking statements based on all current information available to Doo Prime and Doo Prime's current expectations, assumptions, estimates, and projections. While Doo Prime believes these expectations, assumptions, estimations, and projections are reasonable, these forward-looking statements are only predictions and involve known and unknown risks and uncertainties, many of which are beyond Doo Prime's control. Such risks and uncertainties may cause results, performance, or achievements materially different from those expressed or implied by the forward-looking statements.
Doo Prime does not provide any representation or warranty on the reliability, accuracy, or completeness of such statements. Doo Prime is not obliged to provide or release any updates or revisions to any forward-looking statements.
 
Disclaimer    
While every effort has been made to ensure the accuracy of the information in this document, DOO Prime does not warrant or guarantee the accuracy, completeness or reliability of this information. DOO Prime does not accept responsibility for any losses or damages arising directly or indirectly, from the use of this document. The material contained in this document is provided solely for general information and educational purposes and is not and should not be construed as, an offer to buy or sell, or as a solicitation of an offer to buy or sell, securities, futures, options, bonds or any other relevant financial instruments or investments. Nothing in this document should be taken as making any recommendations or providing any investment or other advice with respect to the purchase, sale or other disposition of financial instruments, any related products or any other products, securities or investments. Trading involves risk and you are advised to exercise caution in relation to the report. Before making any investment decision, prospective investors should seek advice from their own financial advisers, take into account their individual financial needs and circumstances and carefully consider the risks associated with such investment decision.