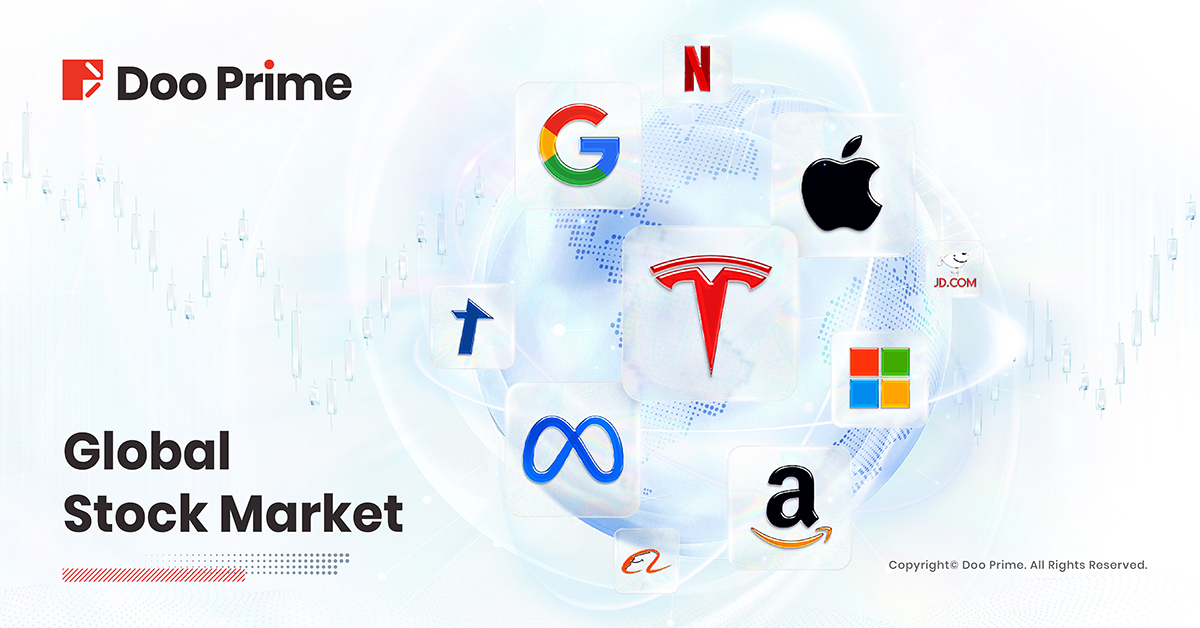 Last week witnessed a strong performance in the U.S. stock market, primarily driven by a resurgence in U.S. inflation.
Data released on Wednesday showed that the year-on-year Consumer Price Index (CPI) rose by 3% in June, slightly below the estimated 3.1% and down from the previous value of 4.0%.
The core CPI, which excludes volatile food and energy prices, increased by 4.8% year-on-year in June, compared to the estimated 5.0% and the previous value of 5.3%.
Although a 25-basis-point interest rate hike by the Federal Reserve at the end of the month is widely expected, this inflation report still holds significant influence on future monetary policy decisions.
Some industry experts believe that the likelihood of this being the final rate hike in the current cycle has increased following the release of June's inflation data. 


U.S. Stocks 
Fundamental Analysis: 
All three major U.S. indices experienced weekly gains of over 2%, marking the best performance since March.
The "Magnificent Seven" companies, including Apple, Microsoft, Alphabet (Google's parent company), Amazon, Nvidia, Tesla, and Meta (formerly Facebook), have seen their stock prices surge between 40% and 200% since the beginning of the year, serving as the primary drivers of the 17% year-to-date increase in the S&P 500 index.
Notably, Tesla will be the first among them to announce its quarterly earnings after market hours next Wednesday.
In early July, Tesla reported record global deliveries of 466,140 vehicles for the second quarter, surpassing market expectations of 448,350 vehicles. However, during Q1, Tesla fell short of revenue and profit expectations, with the overall gross margin also not meeting projections, which the company attributed to rising costs of raw materials, commodities, logistics, and warranty expenses.
Technical Analysis: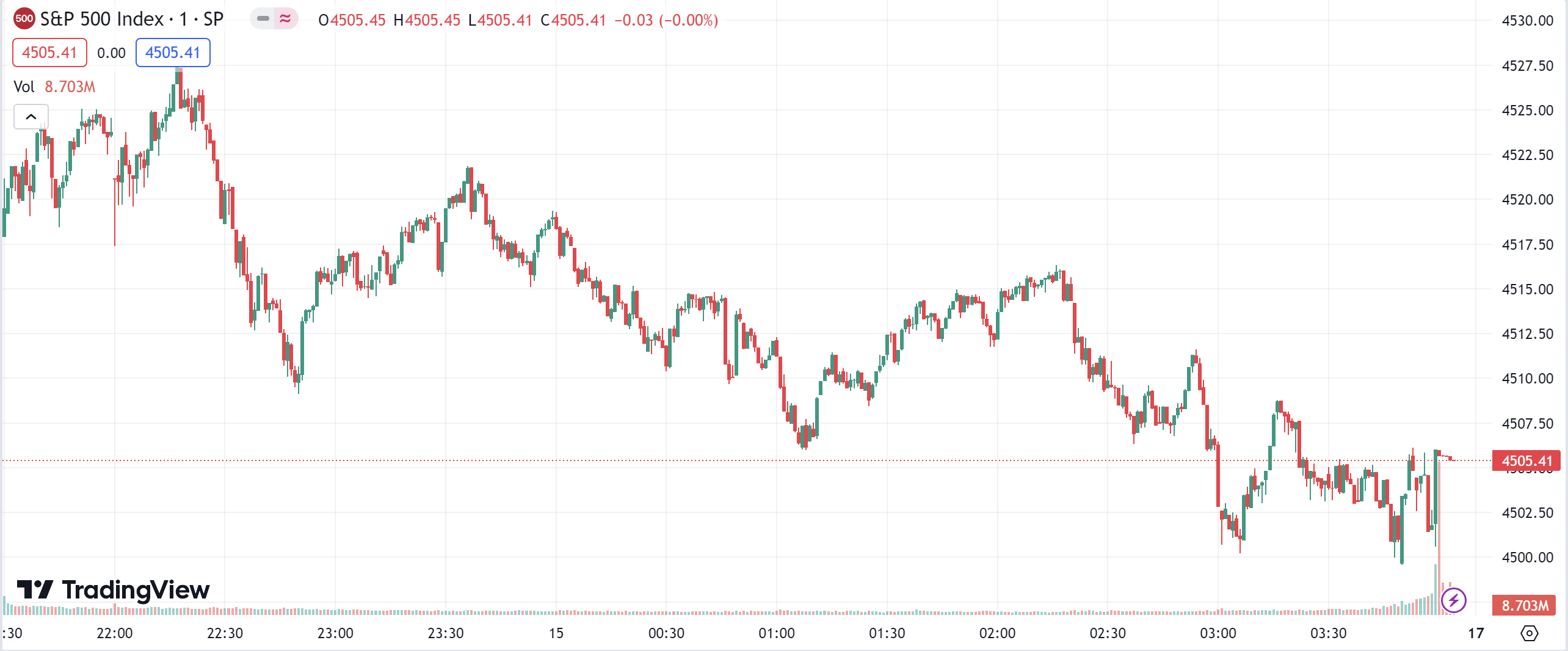 (S&P 500 Index, 1-day chart) 
Market Trends: 
NASDAQ cumulative gain: 3.32% 
S&P 500 index increase: 2.42% 
Dow Jones Industrial Average rise: 2.29% 


Hong Kong Stocks 
Fundamental Analysis: 
On July 17th, according to the latest update from the Hong Kong Observatory, due to the impact of Typhoon Talim, the No. 8 gale or storm signal will be maintained until at least 16:00.
As per the Hong Kong Exchanges and Clearing Limited's arrangements for inclement weather, trading on the Hong Kong Stock Exchange will be suspended for the entire day. 


FTSE China A50 Index 
Fundamental Analysis: 
Today, the three major indices of A-shares opened lower, with the Shanghai Composite Index dropping over 1% initially. Subsequently, the indices entered a sideways consolidation phase, with the Shanghai Composite Index falling below the 3,200-point mark during trading.
In terms of industry performance, the leading sectors included power grid equipment, environmental protection, utilities, shipbuilding, and agriculture, while the gaming, non-ferrous metals, insurance, medical services, and automotive services sectors experienced declines. Active themes in the market included virtual power plants, 3D printing, ultra-high voltage, smart grid, and healthcare informationization.
Technical Analysis: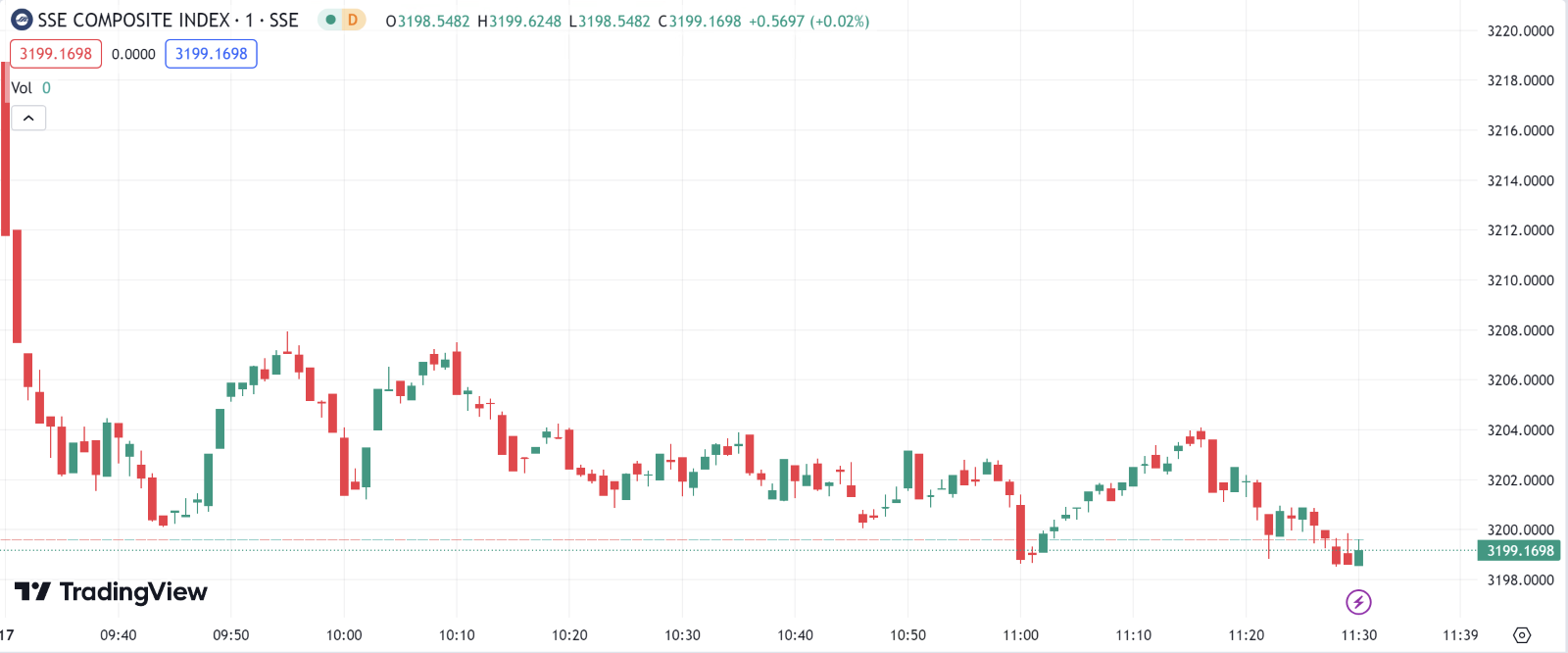 (SSE Composite Index, 1-day chart) 
Market Trends: 
Shanghai Composite Index decline: 1.19%, closing at 3,199.17 points 
Shenzhen Component Index decrease: 0.88%, closing at 10,982.28 points 
ChiNext Index decline: 0.9%, closing at 2,204.05 points 
STAR 50 Index decrease: 0.75%, closing at 984.17 points 


Forward-looking Statements
This article contains "forward-looking statements" and may be identified by the use of forward-looking terminology such as "anticipate", "believe", "continue", "could", "estimate", "expect", "hope", "intend", "may", "might", "plan", "potential", "predict", "should", or "will", or other variations thereon or comparable terminology. However, the absence of such terminology does not mean that a statement is not forward-looking. In particular, statements about the expectations, beliefs, plans, objectives, assumptions, future events, or future performance of Doo Prime will be generally assumed as forward-looking statements.
Doo Prime has provided these forward-looking statements based on all current information available to Doo Prime and Doo Prime's current expectations, assumptions, estimates, and projections. While Doo Prime believes these expectations, assumptions, estimations, and projections are reasonable, these forward-looking statements are only predictions and involve known and unknown risks and uncertainties, many of which are beyond Doo Prime's control. Such risks and uncertainties may cause results, performance, or achievements materially different from those expressed or implied by the forward-looking statements.
Doo Prime does not provide any representation or warranty on the reliability, accuracy, or completeness of such statements. Doo Prime is not obliged to provide or release any updates or revisions to any forward-looking statements.
 
Disclaimer    
While every effort has been made to ensure the accuracy of the information in this document, DOO Prime does not warrant or guarantee the accuracy, completeness or reliability of this information. DOO Prime does not accept responsibility for any losses or damages arising directly or indirectly, from the use of this document. The material contained in this document is provided solely for general information and educational purposes and is not and should not be construed as, an offer to buy or sell, or as a solicitation of an offer to buy or sell, securities, futures, options, bonds or any other relevant financial instruments or investments. Nothing in this document should be taken as making any recommendations or providing any investment or other advice with respect to the purchase, sale or other disposition of financial instruments, any related products or any other products, securities or investments. Trading involves risk and you are advised to exercise caution in relation to the report. Before making any investment decision, prospective investors should seek advice from their own financial advisers, take into account their individual financial needs and circumstances and carefully consider the risks associated with such investment decision.