US Stocks
Fundamental Analysis:
The US stock market closed higher yesterday, partially rebounding from the previous day's general selloff, but the speech by Federal Reserve chairman Jerome Powell and the ongoing debt ceiling negotiations dampened the gains.
Currently, the market is worried about three things: the Fed will eventually scale back its bond purchases; inflation will continue – Powell said that inflation will last longer than originally expected; and the debt ceiling issue that Congress is working hard to resolve.
Speaking at a European Central Bank forum, Powell expressed disappointment to see the bottlenecks and supply chain problems not getting better, which may keep inflation high for longer than expected.
As the deadline for preventing a government shutdown approaches on Friday, 1 October 2021, the debate on funding on Capitol Hill continues, and concerns about a U.S. credit default are also intensifying.
Meanwhile, US Treasury yields paused after a run-up in recent days as the debt ceiling debate unfolded in Washington.
About 11.42 billion shares have been traded on various stock exchanges in the United States, and the average daily trading volume in the past 20 trading days has been 10.45 billion shares. Seven constituent stocks of the S&P 500 index hit a 52-week high, while two constituent stocks hit a new low. On the other hand, 38 constituent stocks of the Nasdaq hit a new high, while 151 touched a new low.
Technical Analysis: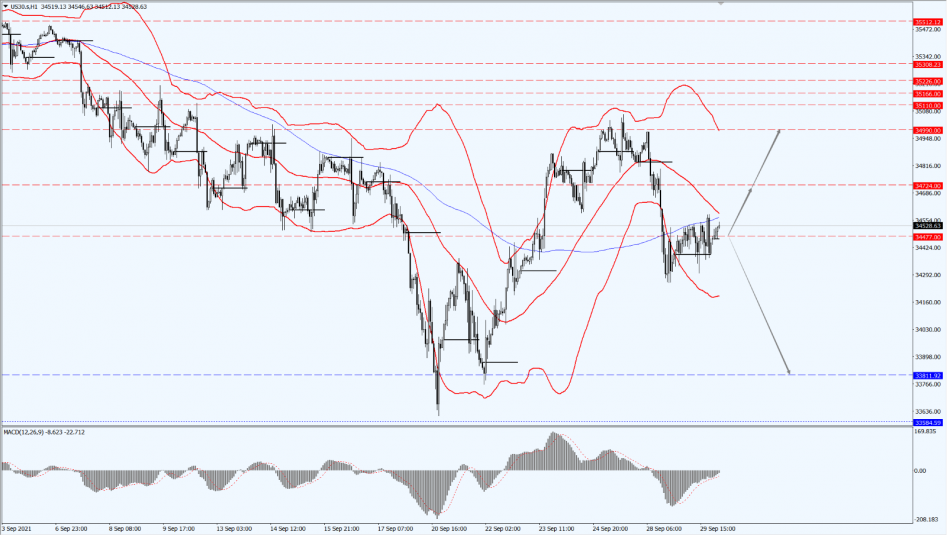 (Dow30,1-hour chart)
Execution Insight:
Today, we pay attention to the 34477 line. If the Dow is below the 34477 line, it will maintain a bearish trend. At that time, focus on the support of the 33811 line below. If the Dow is above the 34477 line, then watch its rebound strength, as well as the suppression strength of the two positions of 34724 and 34990.
Hong Kong Stocks
Fundamental Analysis:
The Hang Seng Index opened lower today, and then its decline widened. As of writing, the Hang Seng Index had widened to 1%, while the Hang Seng Technology Index had fallen by more than 2%. Subsequently, Alibaba slid by nearly 4%, leading the blue-chip decline, while Xiaomi and Meituan fell by nearly 3%.
On the news front, the previous requirements of regulatory agencies for internet platforms to open external network links are expected to be beneficial to Alibaba. Because of its better user experience and lower data acquisition costs, the e-commerce brand Taocaicai will help Alibaba reach a larger "sinking market".
Technical Analysis: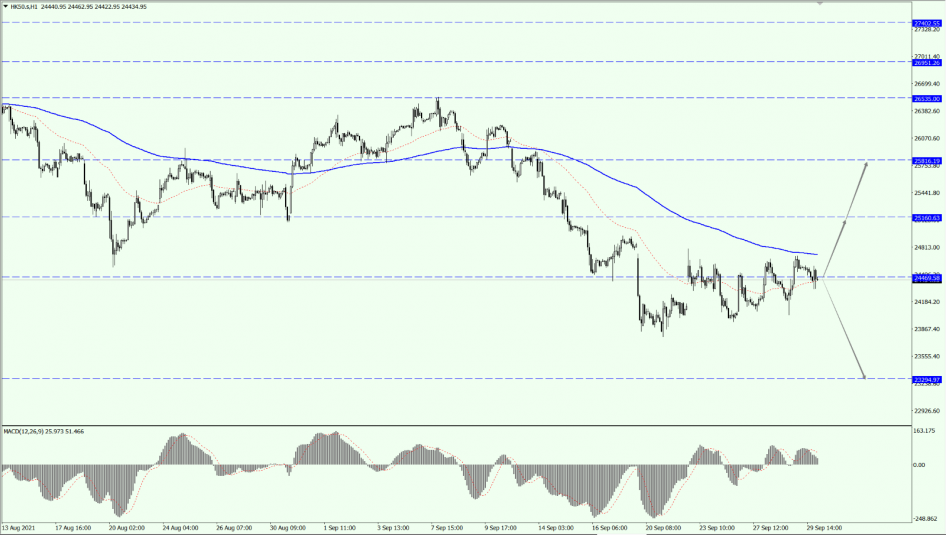 (HK50,1-hour chart)
Execution Insight:
On HK50 today, we pay attention to the support of the 24469 line. Once the buy order is obtained, then focus on the suppression strength of the two positions of 25160 and 25816 above. If HK50 falls below the 24469 line, it will open up further downward revision. 
FTSE China A50 Index 

Technical Analysis: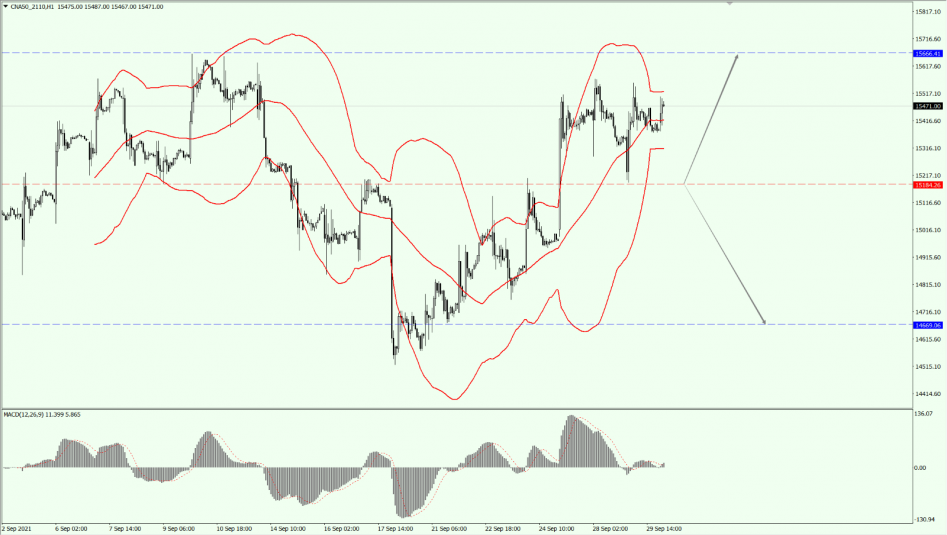 (A50,1-hour chart)
Execution Insight:
On A50, pay attention to the 15184 line today. If A50 is above the 15184 line, it will remain as a bullish trend. Then, pay attention to the support of the 14669 line below.
Disclaimer
While every effort has been made to ensure the accuracy of the information in this document, DOO Prime does not warrant or guarantee the accuracy, completeness or reliability of this information. DOO Prime does not accept responsibility for any losses or damages arising directly or indirectly, from the use of this document. The material contained in this document is provided solely for general information and educational purposes and is not and should not be construed as, an offer to buy or sell, or as a solicitation of an offer to buy or sell, securities, futures, options, bonds or any other relevant financial instruments or investments. Nothing in this document should be taken as making any recommendations or providing any investment or other advice with respect to the purchase, sale or other disposition of financial instruments, any related products or any other products, securities or investments. Trading involves risk and you are advised to exercise caution in relation to the report. Before making any investment decision, prospective investors should seek advice from their own financial advisers, take into account their individual financial needs and circumstances and carefully consider the risks associated with such investment decision.