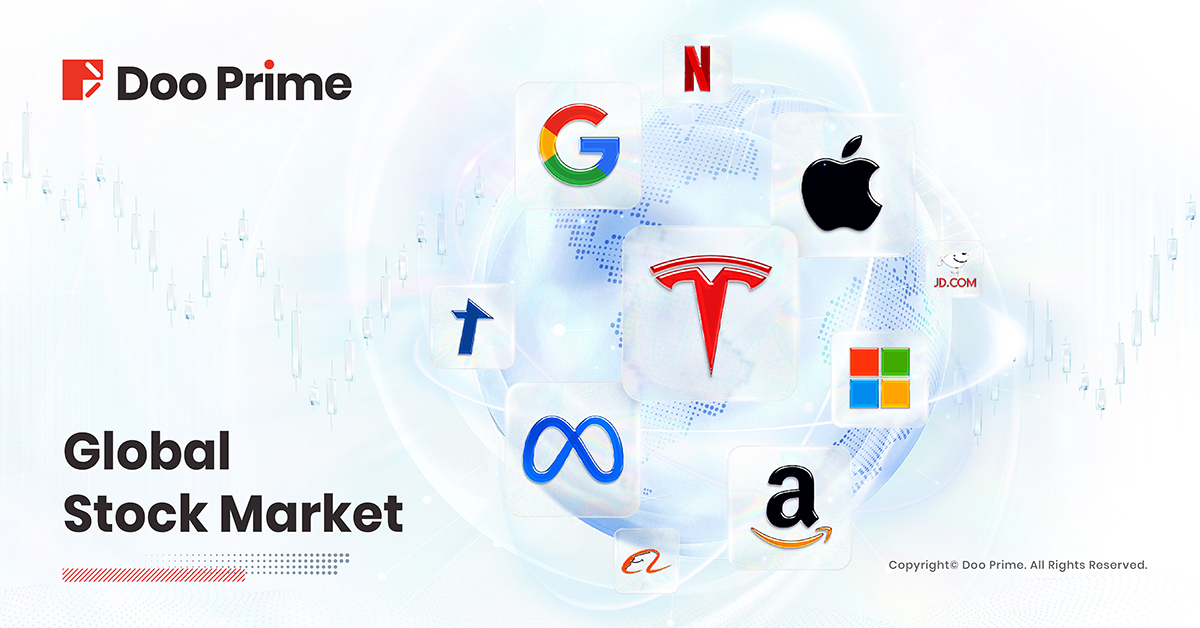 In July, the U.S. Consumer Price Index (CPI) rose by 3.2% year-on-year, falling short of expectations. The core CPI, excluding energy and food costs, increased by 4.7% year-on-year, indicating a renewed acceleration in inflation and reinforcing expectations that the Federal Reserve policymakers will maintain a hawkish stance.
The U.S. stock market had a mixed performance on Friday, with both the Nasdaq and the S&P 500 indices recording their second consecutive week of declines.
U.S. Stocks
Fundamental Analysis:
The Dow Jones Industrial Average (Dow) accumulated a weekly gain of 0.61%. The Nasdaq fell by 1.9%, and the S&P 500 declined by 0.31%, both experiencing their second consecutive week of losses.
Most large tech stocks declined, with NVIDIA's stock price dropping by 3.62% during the trading day. This marked its fourth consecutive trading day of decline, adding up to an 8.56% decline over the past week. As of last Friday's closing, the company's market capitalization stood at $100.9 billion, approaching the threshold of losing its trillion-dollar valuation.
Netflix and Facebook both dropped over 1%, while Amazon, Google, and Microsoft saw minor declines; Apple experienced a slight increase.
Energy stocks rose across the board, with Western Oil surging over 3%, Chevron up over 2%, and Exxon Mobil, ConocoPhillips, and Schlumberger all gaining over 1%.
Eli Lilly rose by 1.33%, reaching a historic closing high of $528.28 per share and surpassing a market capitalization of $500 billion.
Technical Analysis: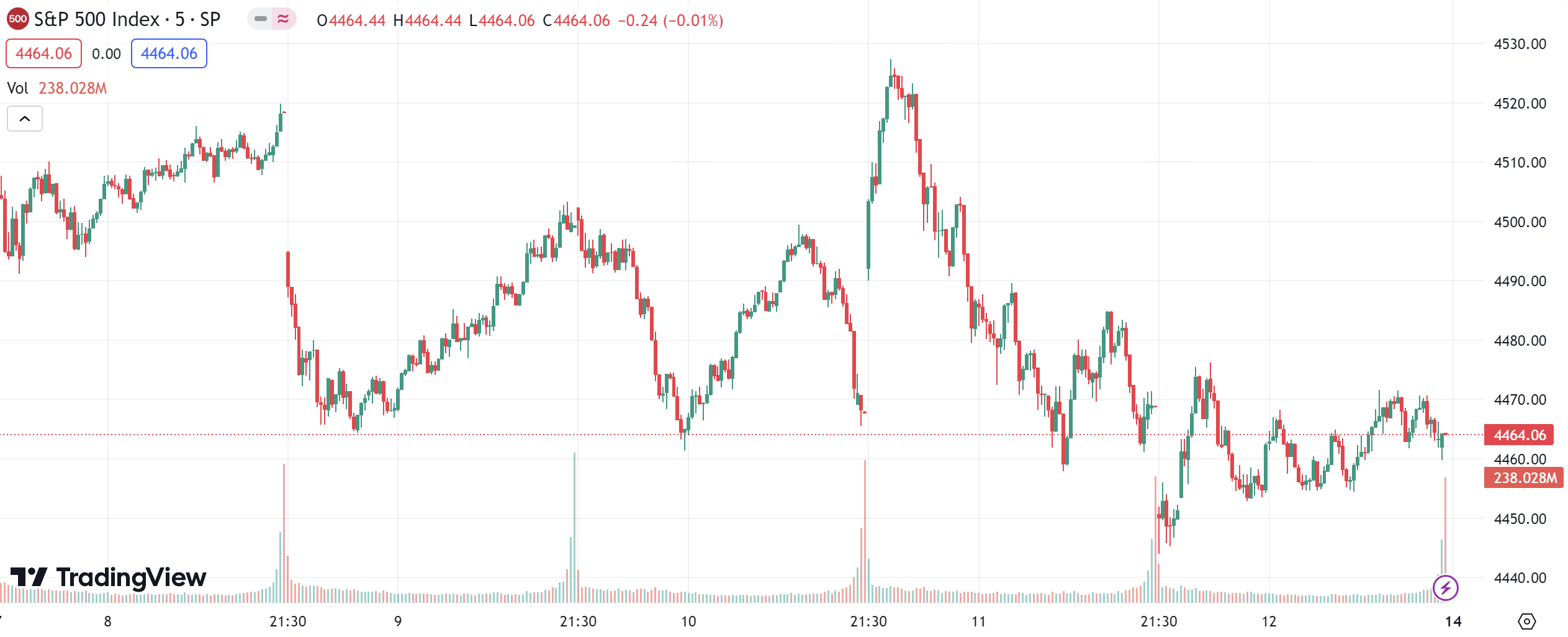 (S&P 500 Index, 1-day chart)
Market Trends:
Dow Jones Industrial Average increased by 105.25 points or 0.30%, closing at 35,281.40. 
Nasdaq Composite fell by 93.14 points or 0.68%, closing at 13,644.85. 
S&P 500 Index fell by 4.78 points or 0.11%, closing at 4,464.05. 
Hong Kong Stocks
Fundamental Analysis:
The three major Hong Kong stock indices opened low and continued to decline. They opened down by 377 points in the morning and dropped further below 19,000, reaching a low of 18,554 points. At one point, they fell by as much as 520 points and continued to hover around that level.
The Hang Seng Tech Index also extended its decline after opening low, reaching a low of 4,123, with a maximum drop of 149 points. The sharp decline was primarily attributed to the suspension of trading in Evergrande's bonds listed on the mainland, with a total value of about 16 billion RMB.
On the market, the decline in major tech stocks dragged down the overall market. Alibaba Group Holding Limited (9988.HK) fell nearly 4%, while Meituan (3690.HK) and Baidu, Inc. (9888.HK) dropped over 3%.
The real estate market remained sluggish, with property and property management stocks leading the decline. Evergrande Property Services Group Limited (6666.HK) plummeted by 16%.
The trend of price cuts in new energy vehicles led to a slump in automobile stocks, with BYD Company Limited (1211.HK) dropping by 7.7% and XPeng Inc. (9868.HK) dropping over 6%.
Chinese brokerage stocks performed weakly, with several brokerages falling over 2%.
Technical Analysis: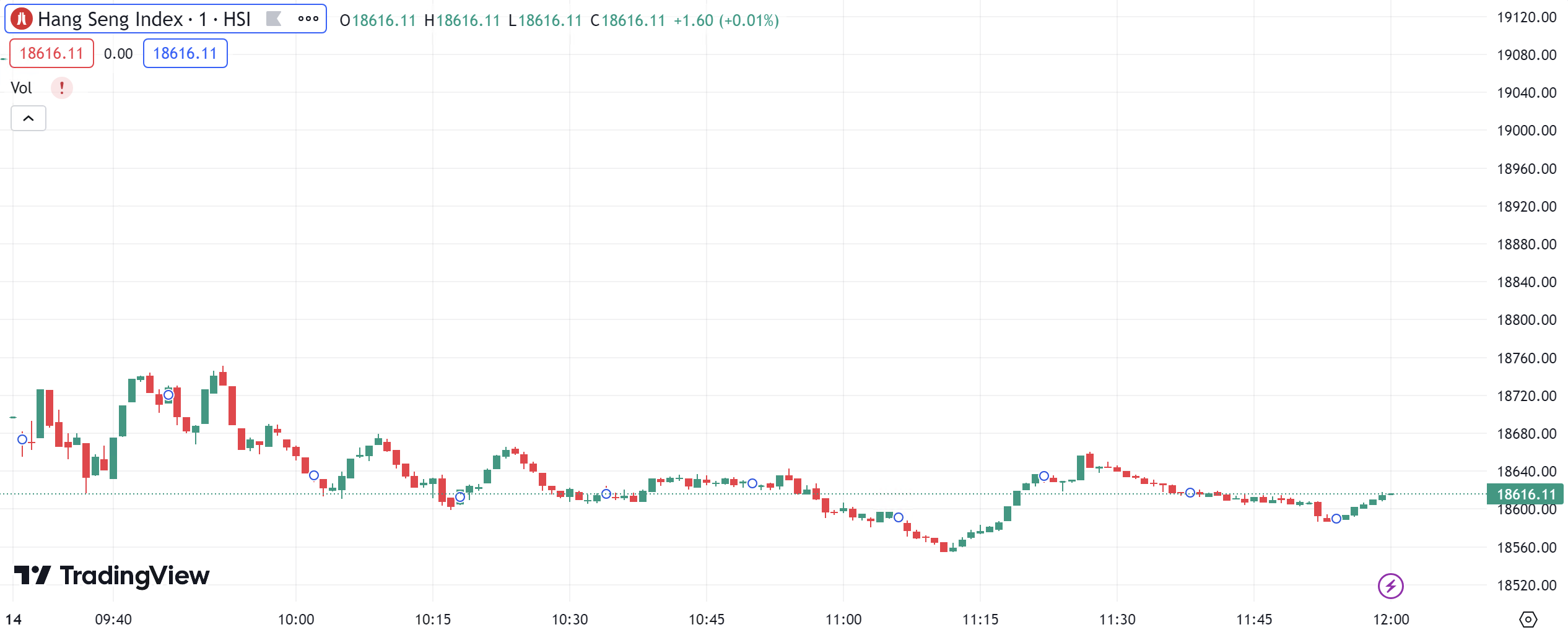 (Hang Seng Index, 1-day chart)
Market Trends:
Hang Seng Index (HSI) declined by 2.41%, closing at 18,616.11 points.
Hang Seng Tech Index (HSTECH) fell by 3.09%.
Hang Seng China Enterprises Index (HSCEI) fell by 2.82%.
FTSE China A50 Index
Fundamental Analysis:
The three major A-share indices opened with a gap down. The Shenzhen Component Index and the ChiNext Index both fell by over 1%. After a brief dip following the opening, the market experienced a rebound, followed by another period of oscillation and decline.
The Shanghai Composite Index fell below its previous low during intraday trading, reaching a new low since January 6. The ChiNext Index briefly dropped by more than 2% but saw a slight recovery before noon, with a rebound supported by gains in the brokerage sector.
The total trading volume in the Shanghai and Shenzhen markets reached 4603.46 billion RMB, and northbound funds had a net outflow of 2.414 billion RMB.
Twenty-four stocks rose to their daily limit (including ST stocks), while four stocks hit their downside limit.
In terms of sectors, a few industries, including tourism and hotels, pharmaceutical commerce, gaming, internet services, and software development, saw gains.
Real estate services, automotive manufacturing, batteries, energy metals, and real estate development were among the top decliners.
In thematic areas, concepts related to data elements, liquid cooling, ChatGPT, and computing power were relatively active.
Technical Analysis: 
(SSE Composite Index, 1-day chart)
Market Trends:
Shanghai Composite Index (SHCOMP) fell by 1.01%, closing at 3156.9. 
Shenzhen Component Index (SZCOMP) fell by 1.35%, closing at 10662.62. 
ChiNext Index (CHINEXT) fell by 1.6%, closing at 2152.03. 
SSE STAR Market 50 Index (SSE50) fell by 1.52%, closing at 924.52. 


Forward-looking Statements
This article contains "forward-looking statements" and may be identified by the use of forward-looking terminology such as "anticipate", "believe", "continue", "could", "estimate", "expect", "hope", "intend", "may", "might", "plan", "potential", "predict", "should", or "will", or other variations thereon or comparable terminology. However, the absence of such terminology does not mean that a statement is not forward-looking. In particular, statements about the expectations, beliefs, plans, objectives, assumptions, future events, or future performance of Doo Prime will be generally assumed as forward-looking statements.
Doo Prime has provided these forward-looking statements based on all current information available to Doo Prime and Doo Prime's current expectations, assumptions, estimates, and projections. While Doo Prime believes these expectations, assumptions, estimations, and projections are reasonable, these forward-looking statements are only predictions and involve known and unknown risks and uncertainties, many of which are beyond Doo Prime's control. Such risks and uncertainties may cause results, performance, or achievements materially different from those expressed or implied by the forward-looking statements.
Doo Prime does not provide any representation or warranty on the reliability, accuracy, or completeness of such statements. Doo Prime is not obliged to provide or release any updates or revisions to any forward-looking statements.

Disclaimer
While every effort has been made to ensure the accuracy of the information in this document, DOO Prime does not warrant or guarantee the accuracy, completeness or reliability of this information. DOO Prime does not accept responsibility for any losses or damages arising directly or indirectly, from the use of this document. The material contained in this document is provided solely for general information and educational purposes and is not and should not be construed as, an offer to buy or sell, or as a solicitation of an offer to buy or sell, securities, futures, options, bonds or any other relevant financial instruments or investments. Nothing in this document should be taken as making any recommendations or providing any investment or other advice with respect to the purchase, sale or other disposition of financial instruments, any related products or any other products, securities or investments. Trading involves risk and you are advised to exercise caution in relation to the report. Before making any investment decision, prospective investors should seek advice from their own financial advisers, take into account their individual financial needs and circumstances and carefully consider the risks associated with such investment decision.