U.S Stocks


Fundamental Analysis:
The U.S. stock index futures fell slightly again in the Asian market on Monday, 26th July, 2021. This is in consequence of the global market risk sentiment caused by the ongoing pandemic.
At the same time, investors continue to be cautious in their trading when the U.S. stocks listed companies release their earnings reports this week.
Technical Analysis: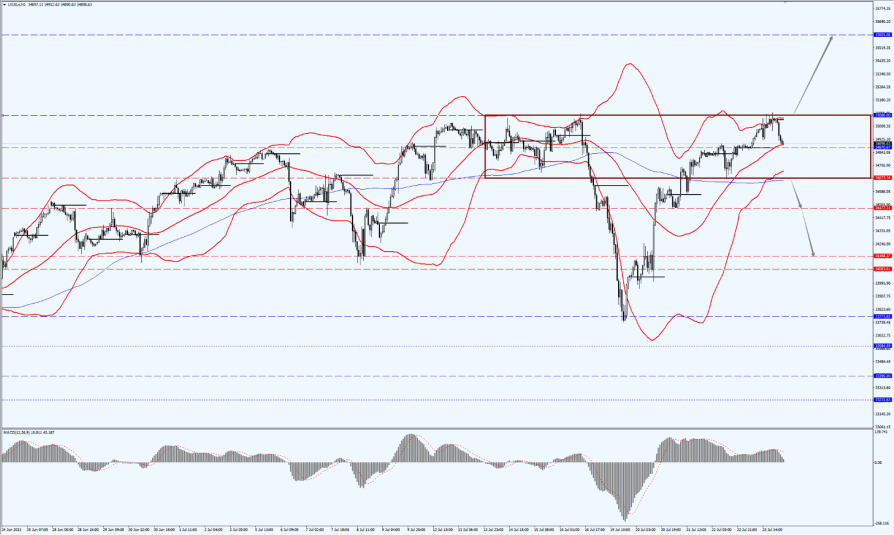 (US30, 1-hour chart)
Execution Insight:
The Dow focuses on the direction of the breakthrough in the 35080 to 34673 range. If it breaks through the 35080-line upwards, Dow will hit a record high.
If it falls below the 34673-line, it will open up further room for correction.


Hong Kong Stocks


Fundamental Analysis:
Major Hong Kong stock indexes continue to fall at the opening. The Hang Seng Index's decline widens to 2.5%, to a new low for the year. The Hang Seng China Enterprises Index plunged by 3%, while the Hang Seng Technology Index dived by 4.6%. Meanwhile, education stocks and large technology stocks plunged across the board.
Technical Analysis: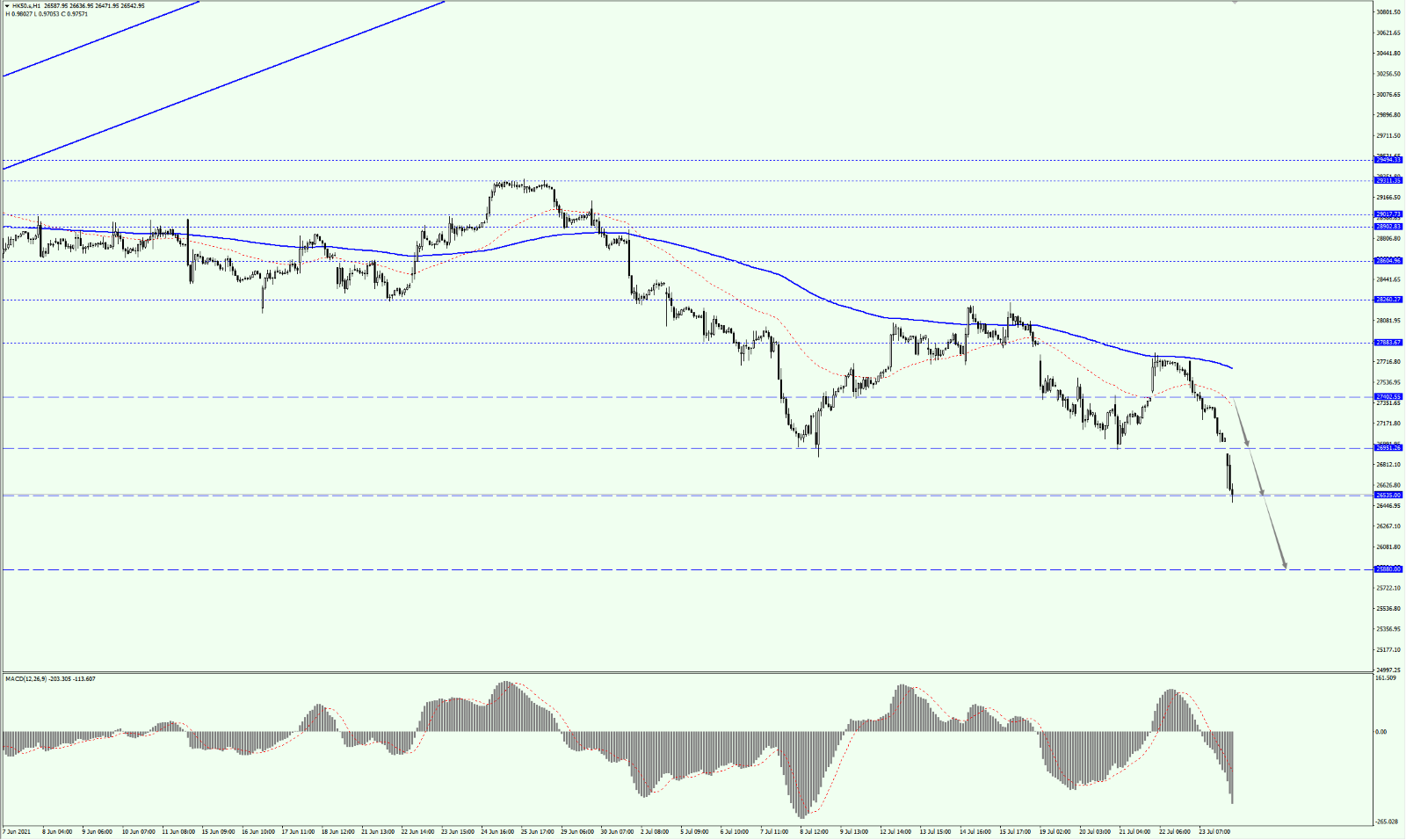 (HK50, 1-hour chart)
Execution Insight:
The HK50 came crashing down and fell to the first target of 26335.
Today, continue keeping an eye on the trend. Once the HK50 has rebound and is under pressure, the trend will become bearish.
The top focus is on the suppression of the two positions 27402 and 26951, while the bottom focus is on the support at 25880.


FTSE China A50 Index




Technical Analysis: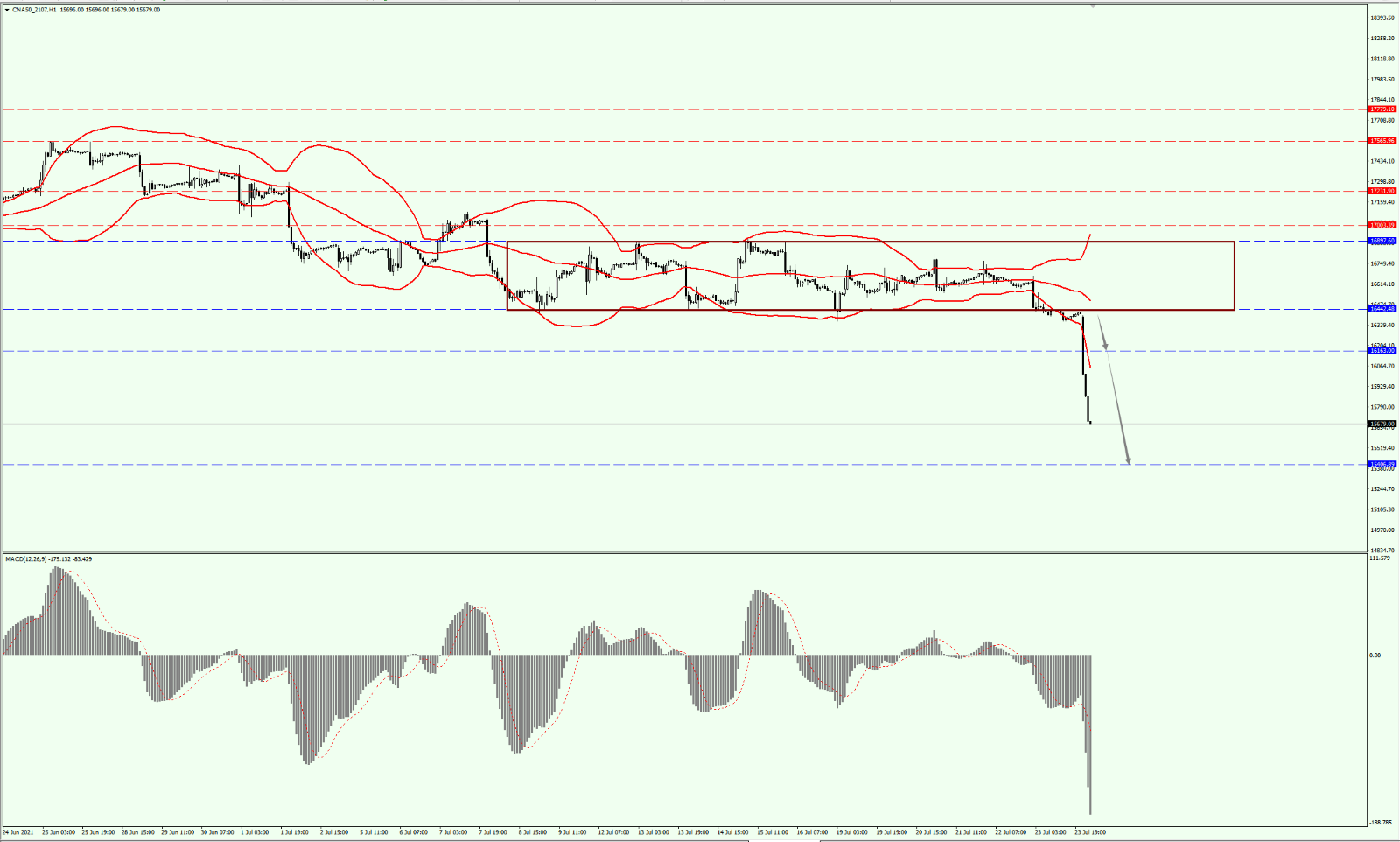 (A50, 1 hour chart)
Execution Insight:
A50 dived sharply after falling below the 16442-line as expected. Today, continue taking the bearish trend as the main insight. Meanwhile, also focus on the support of the 15406-line.


Disclaimer
While every effort has been made to ensure the accuracy of the information in this document, DOO Prime does not warrant or guarantee the accuracy, completeness or reliability of this information. DOO Prime does not accept responsibility for any losses or damages arising directly or indirectly, from the use of this document. The material contained in this document is provided solely for general information and educational purposes and is not and should not be construed as, an offer to buy or sell, or as a solicitation of an offer to buy or sell, securities, futures, options, bonds or any other relevant financial instruments or investments. Nothing in this document should be taken as making any recommendations or providing any investment or other advice with respect to the purchase, sale or other disposition of financial instruments, any related products or any other products, securities or investments. Trading involves risk and you are advised to exercise caution in relation to the report. Before making any investment decision, prospective investors should seek advice from their own financial advisers, take into account their individual financial needs and circumstances and carefully consider the risks associated with such investment decision.