US Stocks
Fundamental Analysis:
The U.S. stock market ended higher on Wednesday, 6 October 2021, as investors grew more optimistic that congressional Democrats and Republicans could reach a deal to avert a government debt default.
Top U.S. Senate Republican Mitch McConnell said his party would support an extension of the federal debt ceiling into December. McConnell made some dovish comments about temporarily extending the debt ceiling, which will be interpreted in the short term as positive. McConnell's offer could provide a solution to a month-long standoff between President Joe Biden's Democrats and McConnell's Republicans, who had been expected on Wednesday, 6 October 2021, to block a third attempt by Senate Democrats to raise the USD28.4 trillion debt ceiling.
Meanwhile, stocks were lower for much of the session after a strong showing of private jobs in September fueled bets that the Federal Reserve could start reining in monetary stimulus soon.
On the other hand, the ADP National Employment Report showed private payrolls increased by 568,000 jobs last month. Economists had forecast a rise of 428,000 jobs. Positive labor market data comes with the implication that the Fed can tighten policy at a quicker pace. But the fact that hiring is up should not be discounted — it is definitely a good thing in terms of recovery.
Technical Analysis: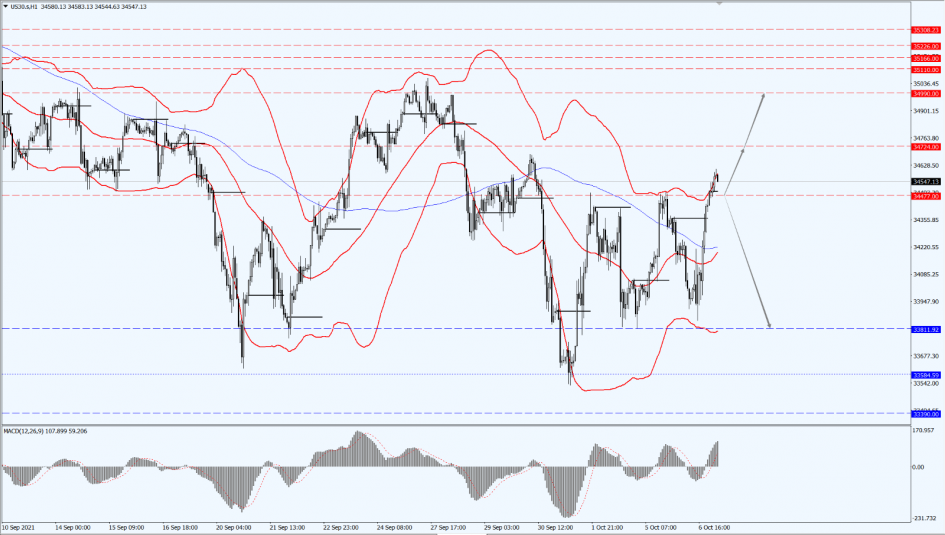 (Dow30,1-hour chart)
Execution Insight:
The Dow is focusing on the 34477 line today, and above this line, pay attention to the suppression strength of the 34724 and 34990 positions. Once the Dow falls below the 34477 line, it will test the support of the 33811 line again. 
Hong Kong Stocks
Fundamental Analysis:
Hong Kong stocks have some positive movements in early trading, with the Hang Seng Index climbed 2.2%, Hang Seng China Enterprises Index rose by 2.56%, the MSCI China Red Chip Index rose by 1.2%, and the Hang Seng Technology Index rose by 3.22%.
Apart from that, NetEase rose by more than 9%, Meituan rose by nearly 5%, and Alibaba rose by more than 4%. Subsequently, domestic housing stocks rose, with Sunac China rose by nearly 8%, KWG Property rose by more than 6%, and Logan Group rose by 5.65%.
Technical Analysis: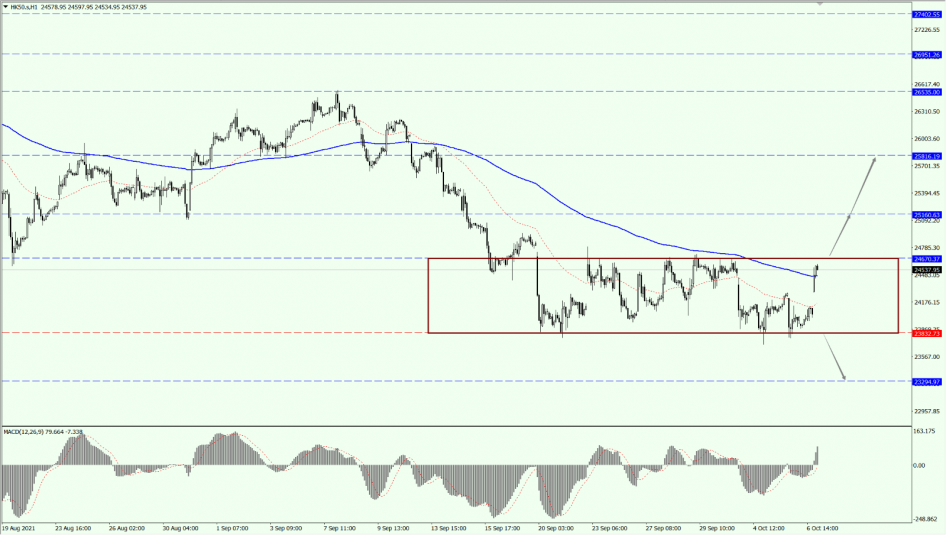 (HK50,1-hour chart)
Execution Insight:
On HK50 today, we pay attention to the breakthrough direction of the bottom shock range from 23832 to 24670. If it breaks through the 24670 line, it will open up further upward revision. At that time, focus on the suppression strength of the 25160 line. If it falls below the 23832 line, it will open up further downward revision. Then, divert your attention to the support of the 23294 line.
FTSE China A50 Index 

Technical Analysis: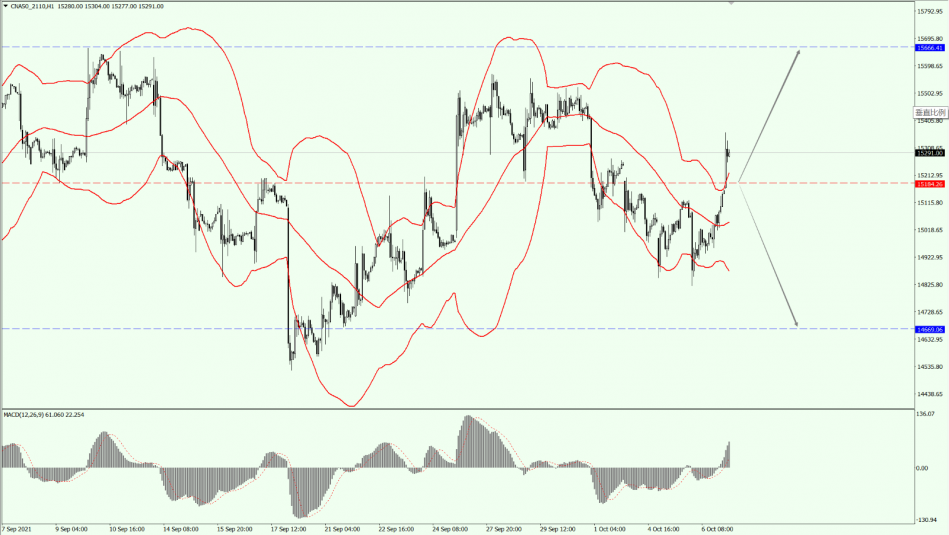 (A50,1-hour chart)
Execution Insight:
On A50, pay attention to the 15184 line today. If A50 is above the 15184 line, it will remain as a bullish trend. Then, pay attention to the support of the 14669 line below. 
Disclaimer
While every effort has been made to ensure the accuracy of the information in this document, DOO Prime does not warrant or guarantee the accuracy, completeness or reliability of this information. DOO Prime does not accept responsibility for any losses or damages arising directly or indirectly, from the use of this document. The material contained in this document is provided solely for general information and educational purposes and is not and should not be construed as, an offer to buy or sell, or as a solicitation of an offer to buy or sell, securities, futures, options, bonds or any other relevant financial instruments or investments. Nothing in this document should be taken as making any recommendations or providing any investment or other advice with respect to the purchase, sale or other disposition of financial instruments, any related products or any other products, securities or investments. Trading involves risk and you are advised to exercise caution in relation to the report. Before making any investment decision, prospective investors should seek advice from their own financial advisers, take into account their individual financial needs and circumstances and carefully consider the risks associated with such investment decision.