U.S Stocks


Fundamental Analysis:
The three major U.S. stock indexes set a record closing high for the second day in a row. During this interval, focus on the performance and the Federal Reserve Meetings.
With these three major U.S. stock indexes setting a record closing high – in two consecutive trading days since Monday – investors were optimistic before a series of technology and Internet companies announced their earnings this week. Simultaneously, the market is under pressure caused by the cautious sentiment before the FOMC Meeting.
According to Refinitiv's data, most of the released second-quarter earnings have so far easily exceeded analysts' expectations, pushing up already high growth expectations for the second quarter.
Tim Ghriskey, chief investment strategist at Inverness Counsel LLC, said: "We continue to see surprises. Even if there is a lot of optimism before the earnings season, and estimates are raised, we still see corporate performance exceeding these expectations."
"As we enter the peak of the earnings season, there will be some industrial companies and more cyclical companies releasing performance. It is interesting to not only look at how much their business rebounds, but to also look at these issues. That is, the impact of inflation and soaring prices posted on them."
The Fed's two-day meeting will begin on Tuesday, 27th July, 2021. Everyone is most probably concerned about whether the Fed will address new concerns about high inflation at the end of the meeting on Wednesday.
Technical Analysis: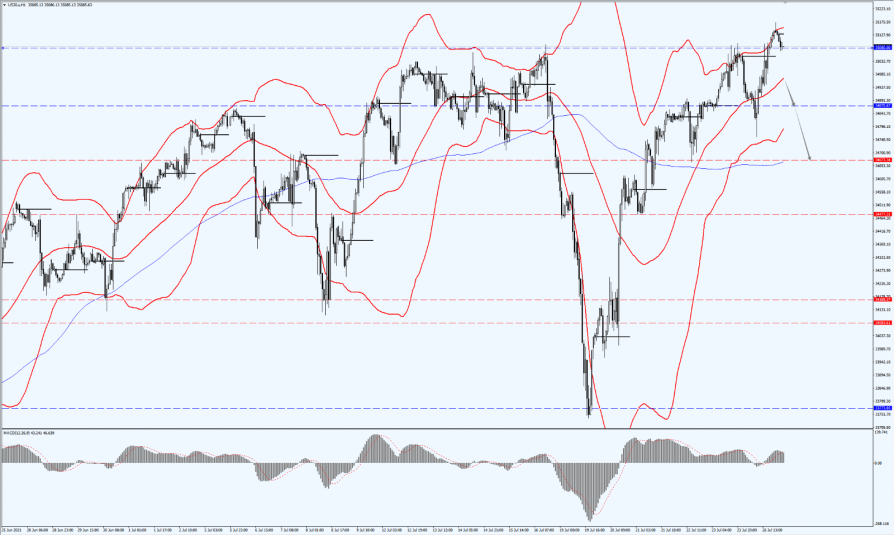 (US30, 1-hour chart)
Execution Insight:
Today, the Dow stresses on the support of the Bollinger Band middle rail. If the Dow moves above the Bollinger Band middle rail, it should prove stronger for many parties. Meanwhile, focus on maintaining the idea of taking advantage of the trend.
When the Dow is under the Bollinger Band middle rail, it will further open room for correction. In addition, pay attention to the supporting strength of the 34870 and 34673 positions.


Hong Kong Stocks


Fundamental Analysis:
The three major Hong Kong stock indexes are seen to continue to open lower. The Hang Seng Index fell by 0.69% to 26011 points, the HSCEI fell by 0.93% to 9268 points, and the Hang Seng TECH Index (HSTECH) fell by 1.81% to 6667 points.
Likewise, the technology stocks that led the plunge yesterday continued to fall. NetEase fell by 6.67%, Tencent fell by 5%, Alibaba fell more than 4%, while Meituan, Kuaishou, and etc. all plunged.
Education stocks are in a mix of rising and falling. New Oriental, Hope Education, and Zhongjiao Holdings opened lower, while Tianli Education and Zhonghui Group rose more than 1%.
Property management stocks – biotech stocks, coal stocks, solar stocks – as well as F&B stocks generally fell. Precious and industrial metals such as rare earths and gold are clearly strong. In addition, mineral resources opened more than 5% higher.
Technical Analysis: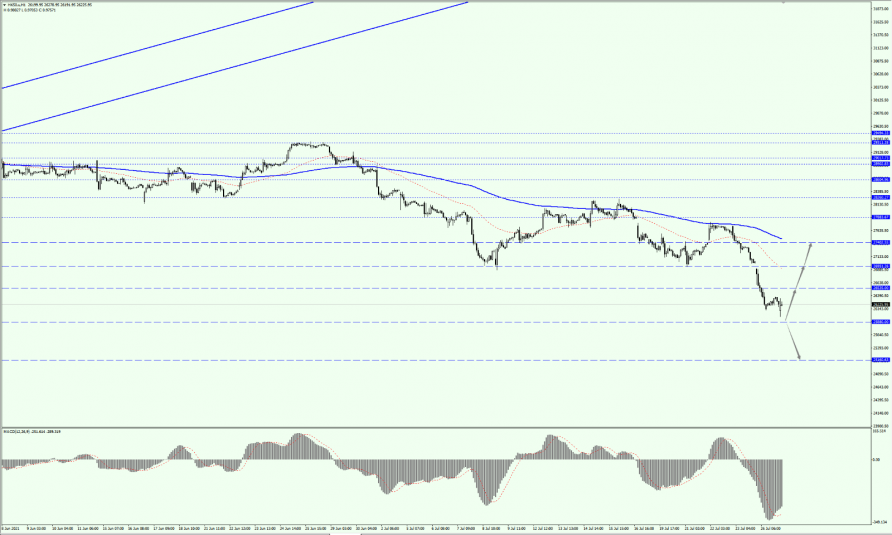 (HK50, 1-hour chart)
Execution Insight:
HK50 went down to the target position as expected yesterday. Today, pay attention to the support of 25880. If the strength of HK50 falls below the 25880-line, further downside space will be opened. Secondly, if support at this position is achieved, it might be advantageous to pay attention to the two repressive positions between 27402 and 26590.


FTSE China A50 Index


Technical Analysis: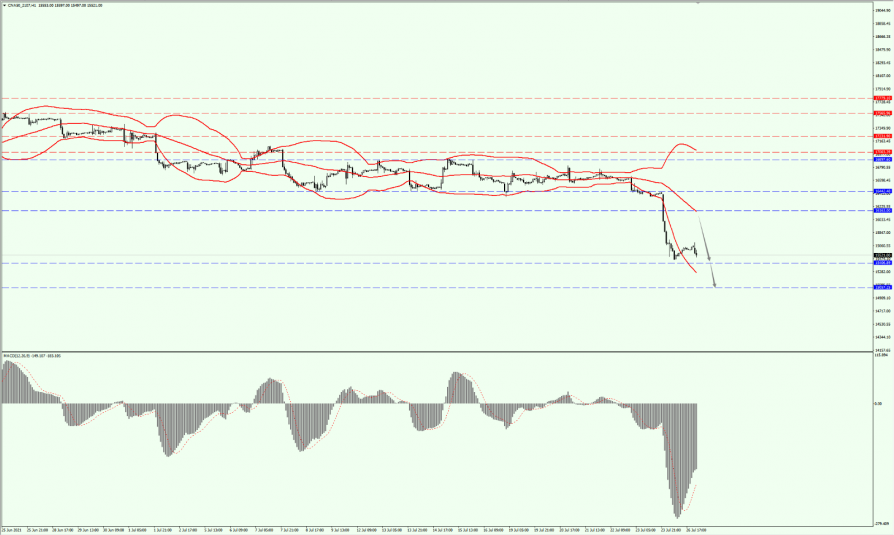 (A50, 1-hour chart)
Execution Insight:
A50 still remains at a bearish trend. The top focus is on the suppression of the 16163-line, while the bottom focuses on the support of the 15406-line. Once the strength drops below the 15406-line, it will open up a further downside space.


Disclaimer
While every effort has been made to ensure the accuracy of the information in this document, DOO Prime does not warrant or guarantee the accuracy, completeness or reliability of this information. DOO Prime does not accept responsibility for any losses or damages arising directly or indirectly, from the use of this document. The material contained in this document is provided solely for general information and educational purposes and is not and should not be construed as, an offer to buy or sell, or as a solicitation of an offer to buy or sell, securities, futures, options, bonds or any other relevant financial instruments or investments. Nothing in this document should be taken as making any recommendations or providing any investment or other advice with respect to the purchase, sale or other disposition of financial instruments, any related products or any other products, securities or investments. Trading involves risk and you are advised to exercise caution in relation to the report. Before making any investment decision, prospective investors should seek advice from their own financial advisers, take into account their individual financial needs and circumstances and carefully consider the risks associated with such investment decision.