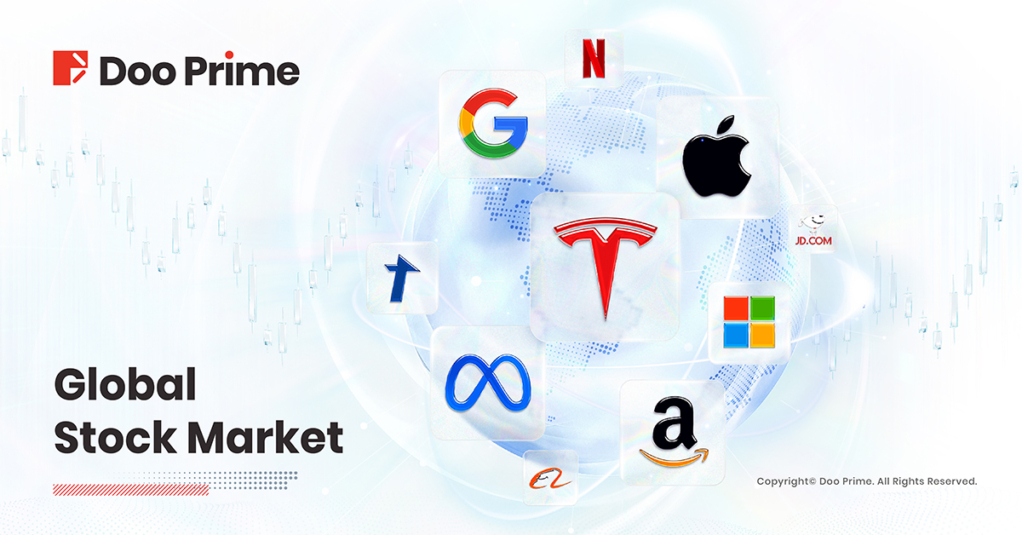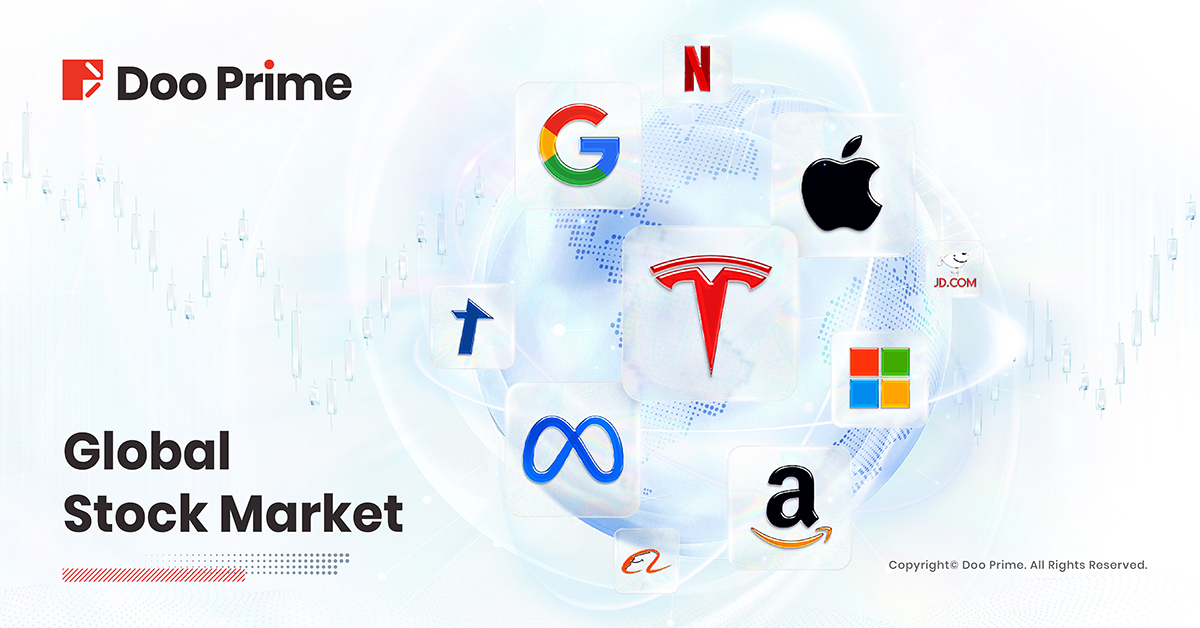 The U.S. stock market experienced a significant decline on Tuesday, with the Dow Jones falling nearly 400 points, marking its largest single-day drop since March and the first time it closed below the 200-day moving average since May.
The S&P 500 Index also closed below 4300 points for the first time since June 9th.
Concerns about the drop in U.S. consumer confidence in September have sparked worries about the U.S. economic situation. The market remains vigilant about the potential impact of a major strike by auto workers and the risk of a government shutdown.
One of the catalysts driving the decline in the U.S. stock market in September is the Federal Reserve's warning that next year's interest rate cuts will be modest, and it plans to maintain higher interest rates for a longer period. The Fed's tightening stance has pushed the yield on the 10-year U.S. Treasury bonds to its lowest level since 2007.
U.S. Stocks 
Fundamental Analysis:
Amazon experienced a drop of more than 4% as the Federal Trade Commission (FTC) initiated a high-profile antitrust lawsuit against the e-commerce giant, alleging that it monopolized online market services by reducing the quality of online shopping and charging excessive fees to sellers.
Morgan Stanley noted that Nvidia's monthly decline reached a nearly one-year extreme, presenting a buying opportunity. The institution stated in a report that concerns about the sustainability of demand for Nvidia's artificial intelligence (AI) chips would soon be dispelled by comments from its management or financial performance. This makes the 14% drop in Nvidia's stock price in September an excellent buying opportunity.
Regarding Chinese concept stocks, Huya saw an increase of over 12%. In terms of regulatory updates, the National Press and Publication Administration released information on the approval of domestic online games for September, with a total of 89 games approved, including Huya's "Dragon and Homestead: Time." Pinduoduo, XPeng Motors, and JD.com experienced drops of over 2%, while NIO, iQiyi saw slight increases. 
Technical Analysis:   
(S&P 500 Index, 1-day chart)
Market Trends:
Dow Jones Industrial Average dropped 388.00 points, a decrease of 1.14%, closing at 33,618.88 points.
Nasdaq Composite Index fell 207.71 points, a decrease of 1.57%, closing at 13,063.61 points.
S&P 500 Index declined by 63.91 points, a decrease of 1.47%, closing at 4,273.53 points.
Hong Kong Stocks
In the Hong Kong stock market, all three major indices experienced gains, with core technology stocks generally rising.
Kuaishou and Xiaomi Group saw increases of over 2%, while Baidu Group and JD Group rose more than 1%. Alibaba and Tencent Holdings followed suit.
Automotive stocks showed mixed trends, with NIO rising by over 4%, BYD and XPeng experiencing slight decreases.
Real estate and property management stocks collectively declined, with Sunac China Holdings Group falling by nearly 54% on its first day of resumption, and Sunac China Services falling by over 61%.
Concept stocks related to pharmaceutical outsourcing performed well, with WuXi AppTec seeing an increase of nearly 8%.
Oil stocks remained active, with China National Petroleum and China Petroleum & Chemical Corporation rising by over 2%.
Technical Analysis: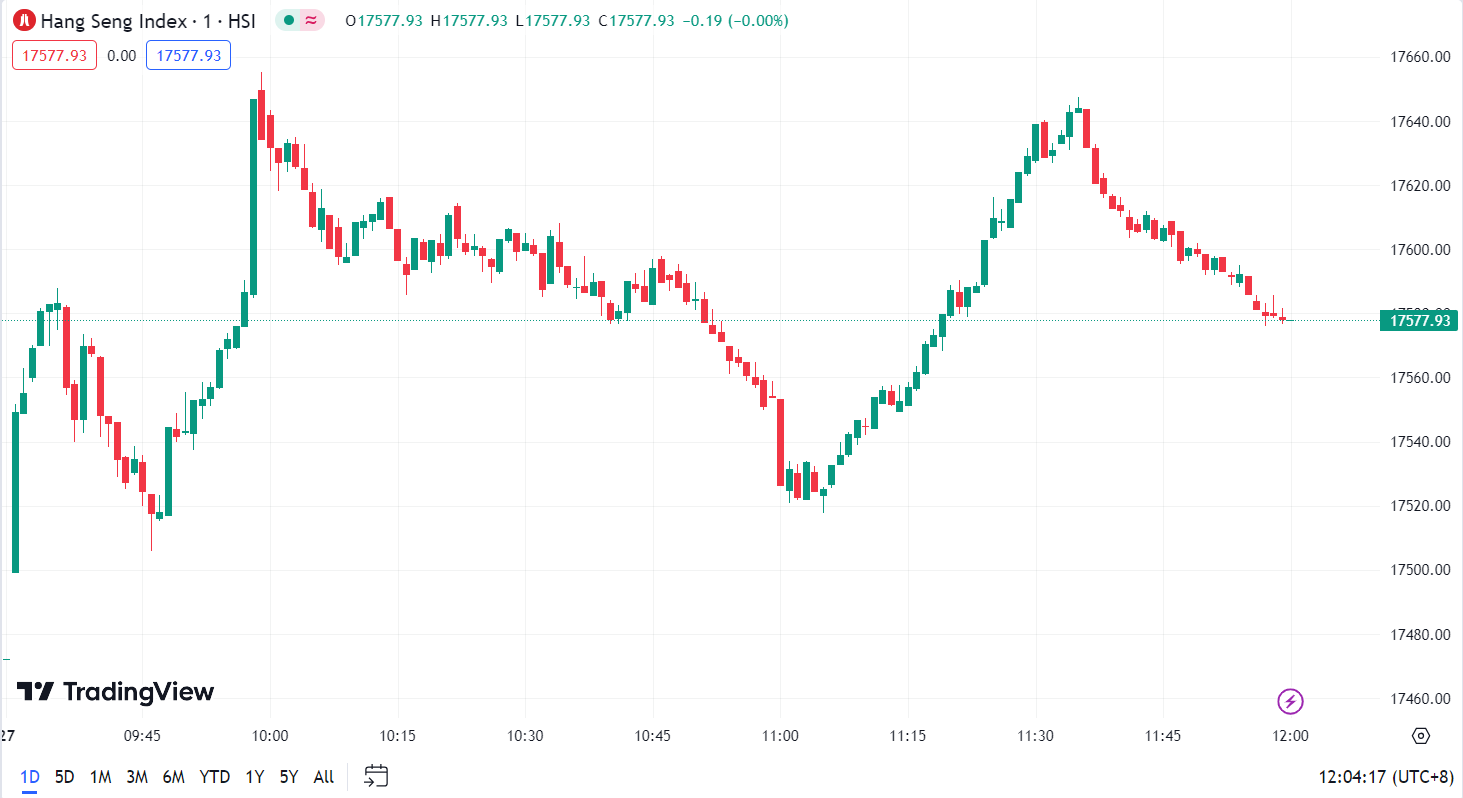 (Hang Seng Index, 1-day chart)
Market Trends:
Hang Seng Index (HSI) increased by 0.64%, closing at 17,577.93 points.
Hang Seng Tech Index (HSTECH) rose by 0.57%, closing at 3,838.91 points.
Hang Seng China Enterprises Index (HSCEI) grew by 0.70%, closing at 6,072.94 points.
FTSE China A50 Index
Fundamental Analysis:
As for the A50 index, the morning session saw mixed movements, with initial gains influenced by positive news about industrial profits turning positive in August.
The A-share market rebounded quickly, with the Shenzhen Component Index briefly rising by over 1% and the ChiNext Index increasing by nearly 2%.
However, A-share indices gradually retreated after 10 a.m., with narrower gains in the afternoon.
In terms of industry sectors, wind power equipment, photovoltaic equipment, medical services, mining, and chemical pharmaceuticals performed well, while precious metals, tourism and hotels, insurance, shipbuilding, and banking sectors experienced declines.
In terms of thematic sectors, BC batteries, contract research organizations (CRO), TOPCon batteries, innovative drugs, and weight loss medications were active concepts.
Technical Analysis: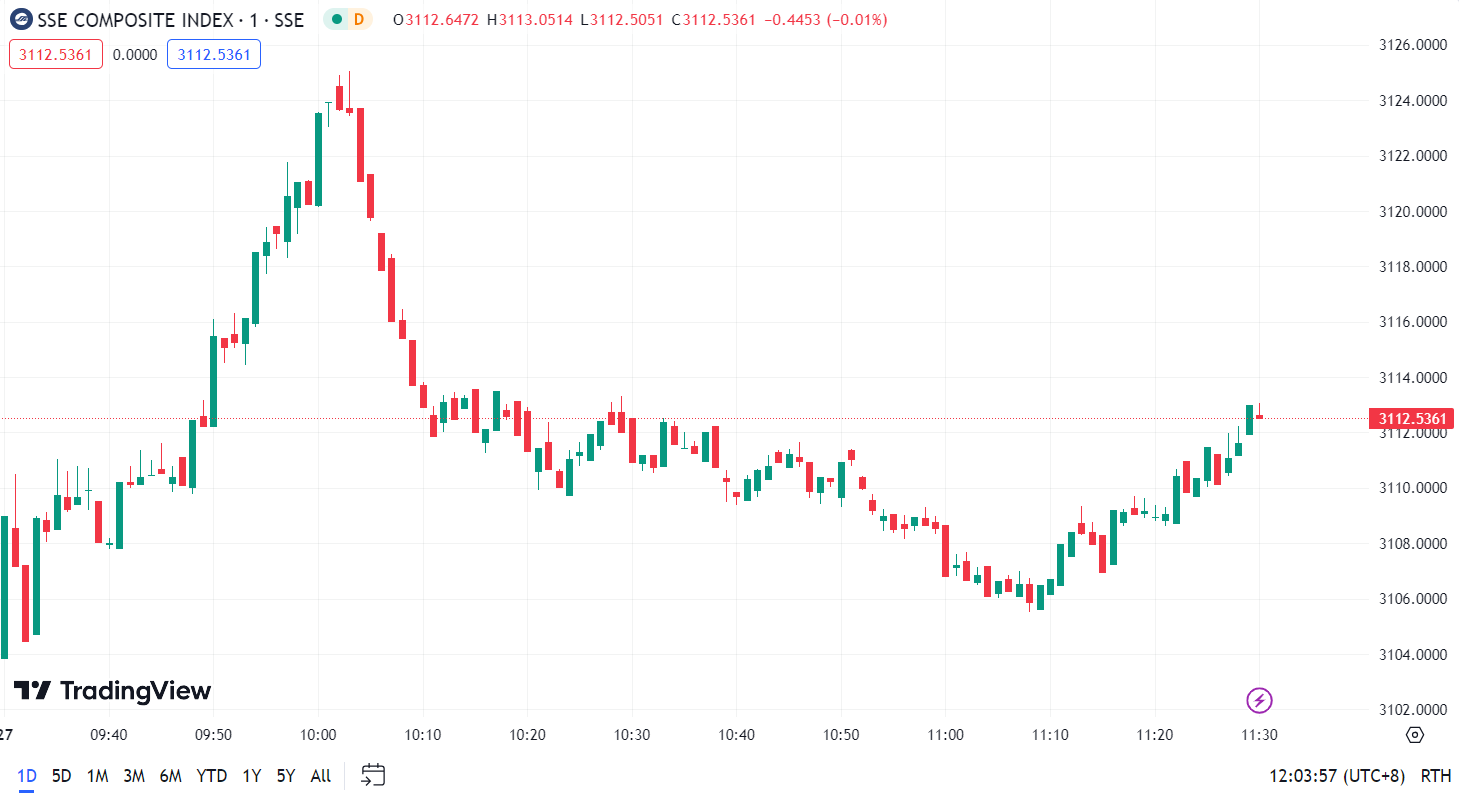 (SSE Composite Index, 1-day chart)
Market Trends:
Shanghai Composite Index (SHCOMP) rose by 0.33%, closing at 3,112.54 points.
Shenzhen Component Index (SZCOMP) increased by 0.56%, closing at 10,116.17 points.
ChiNext Index (CHINEXT) rose by 0.93%, closing at 2,008.43 points.
SSE STAR Market 50 Index (SSE50) grew by 0.57%, closing at 881.07 points.
Forward-looking Statements
This article contains "forward-looking statements" and may be identified by the use of forward-looking terminology such as "anticipate", "believe", "continue", "could", "estimate", "expect", "hope", "intend", "may", "might", "plan", "potential", "predict", "should", or "will", or other variations thereon or comparable terminology. However, the absence of such terminology does not mean that a statement is not forward-looking. In particular, statements about the expectations, beliefs, plans, objectives, assumptions, future events, or future performance of Doo Prime will be generally assumed as forward-looking statements.
Doo Prime has provided these forward-looking statements based on all current information available to Doo Prime and Doo Prime's current expectations, assumptions, estimates, and projections. While Doo Prime believes these expectations, assumptions, estimations, and projections are reasonable, these forward-looking statements are only predictions and involve known and unknown risks and uncertainties, many of which are beyond Doo Prime's control. Such risks and uncertainties may cause results, performance, or achievements materially different from those expressed or implied by the forward-looking statements.
Doo Prime does not provide any representation or warranty on the reliability, accuracy, or completeness of such statements. Doo Prime is not obliged to provide or release any updates or revisions to any forward-looking statements.
Disclaimer
While every effort has been made to ensure the accuracy of the information in this document, DOO Prime does not warrant or guarantee the accuracy, completeness or reliability of this information. DOO Prime does not accept responsibility for any losses or damages arising directly or indirectly, from the use of this document. The material contained in this document is provided solely for general information and educational purposes and is not and should not be construed as, an offer to buy or sell, or as a solicitation of an offer to buy or sell, securities, futures, options, bonds or any other relevant financial instruments or investments. Nothing in this document should be taken as making any recommendations or providing any investment or other advice with respect to the purchase, sale or other disposition of financial instruments, any related products or any other products, securities or investments. Trading involves risk and you are advised to exercise caution in relation to the report. Before making any investment decision, prospective investors should seek advice from their own financial advisers, take into account their individual financial needs and circumstances and carefully consider the risks associated with such investment decision.