Doo Prime has recently added a new payment method – ThunderXPay to provide more options to manage their fund with instant access and top-notch cybersecurity.
Licensed by the Bank of Thailand, ThunderXPay is a Bangkok-based payment solutions provider with a wide range of offerings, including online and offline payment gateways, Scan-to-Pay, and e-wallet.
It has partnered with financial institutions around the world, such as Visa, Mastercard, and Citibank to facilitate and enable cross-border payments.
Through ThunderXPay's online payment channel on Doo Prime, clients can enjoy a seamless and convenient way of making deposit on their Doo Prime CRM system.
They can also choose from several currencies to complete their transaction, namely Thai baht (THB), Lao kip (LAK), Burmese kyat (MMK), Cambodian riel (KHR), and South African rand (ZAR).
The introduction of ThunderXPay as one of the payment channels on Doo Prime is in line with our goal to create an unrivalled online trading experience for traders worldwide.
The latest addition of ThunderXPay will definitely further improve Doo Prime's diverse payment options, which includes Epay, FasaPay, PayPal, Pay4Broker, NganLuong payment gateway, digital currency, international bank telegraphic transfer, and local bank transfer.
Below is a list of items Doo Prime has prepared in which users should take note of:   
Payment gateway: ThunderXPay
Currency: THB / KAR / MMK / ZAR / LAK
Deposit Limit:  
THB = USD100 ~ USD16,000
LAK = USD100 ~ USD16,500
MMK = USD100 ~ USD15,000
KHR = USD100 ~ USD14,000
ZAR = USD100 ~ USD29,000
Payment Channel Service Hours: 24*7*365
Daily Limit: No daily limit. Clients are allowed to perform unlimited transactions but the transaction amount should not exceed the single transaction limit.
Payment Time Limit: 5 minutes
Method: Scan QR code to make the payment.
Please be noted that there ought to be delays during weekends and public holidays.
If you happen to encounter any problems when depositing funds, please do not hesitate to contact our sales and customer service team to confirm the following information by sending an e-mail to [email protected].
For users making deposits via online payment, they are required to make the payment via accounts registered with their real name. Making payment via bank account of another person is not allowed and third-party transfers are not accepted by Doo Prime's online deposit payment channels.
While making deposit via bank cards, please do not leave any confidential information in the remark's column.
Here's how you can start making deposit via ThunderXPay on Doo Prime:  
Step 1 – Visit Doo Prime's home page at https://www.dooprime.com and click on Log In .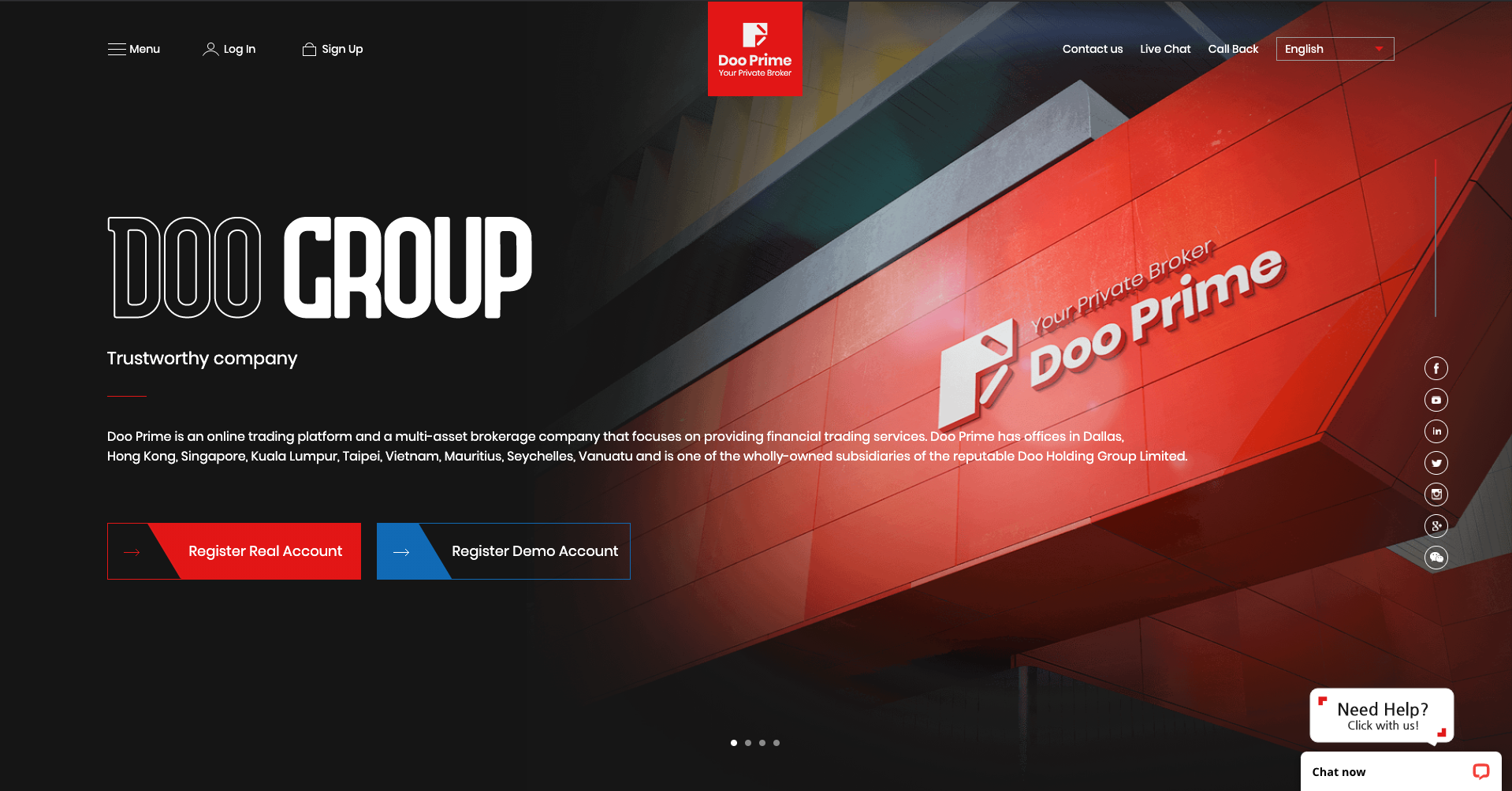 Step 2 – Insert your account details to sign in .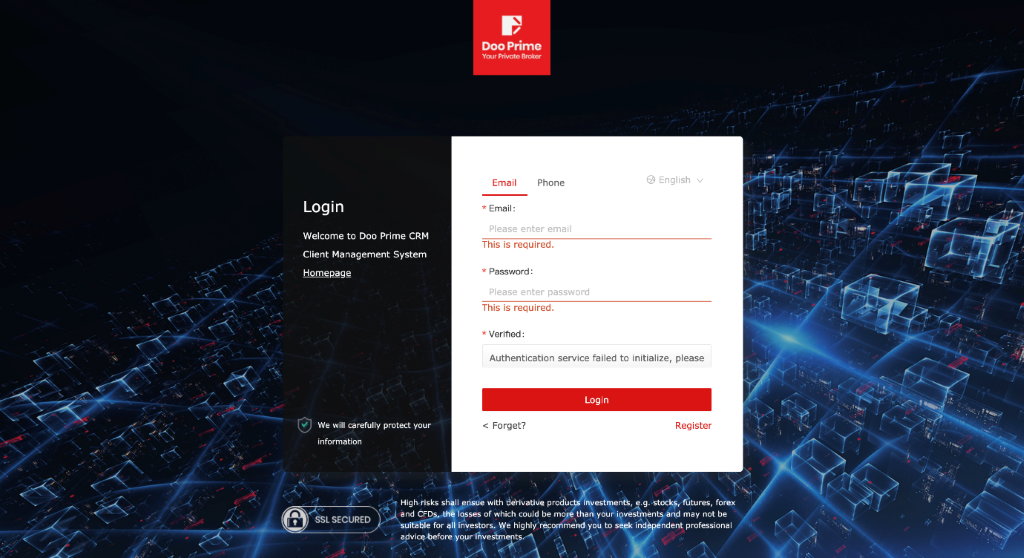 Step 3 – Select Deposit on the homepage of your Doo Prime CRM system.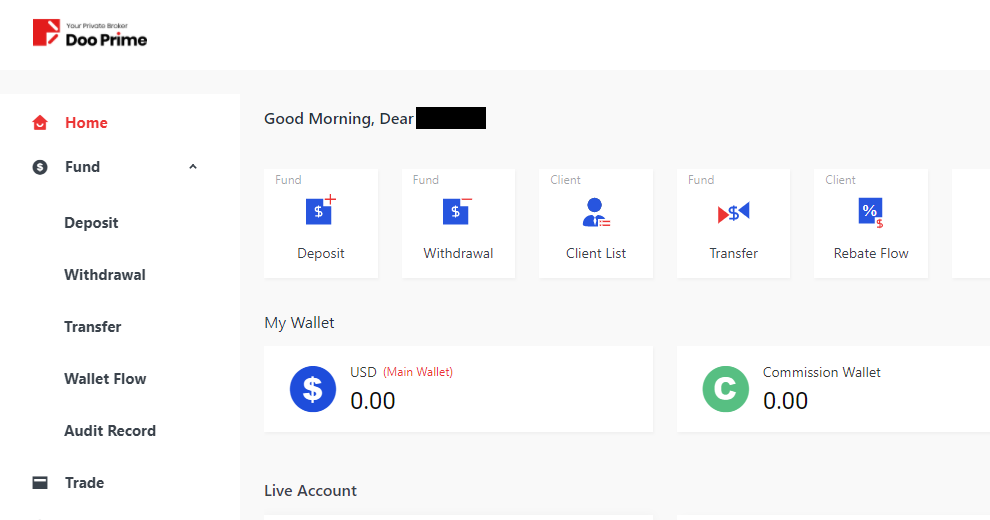 Step 4 – Select Online Payment and enter the deposit amount, then proceed by clicking Confirm Payment .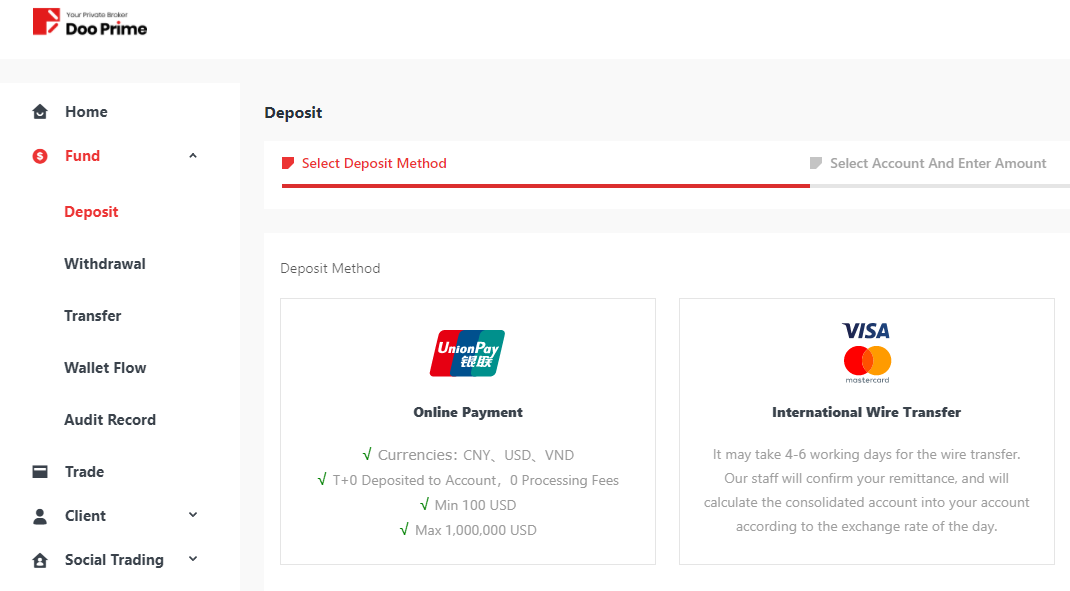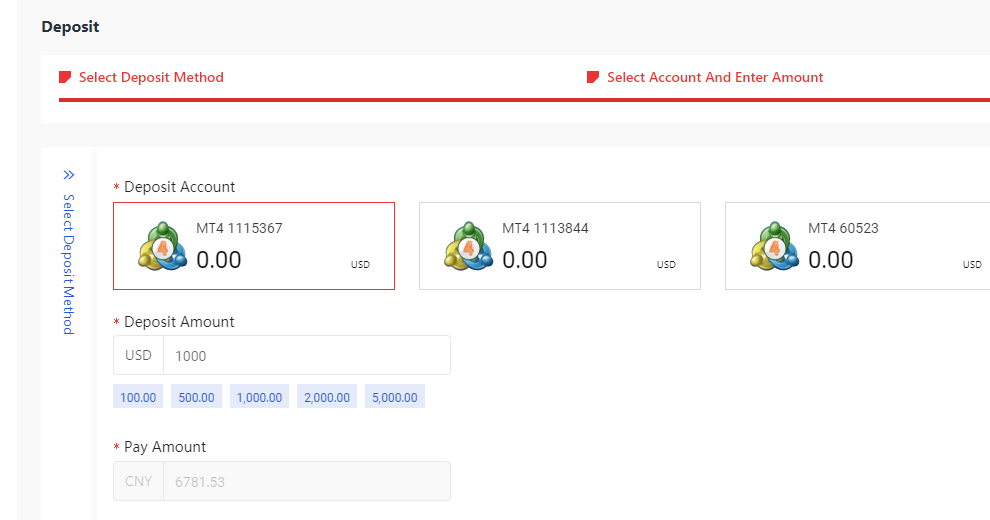 Step 5 – Select ThunderXPay with the currency for your deposit and then choose a bank to make the payment by clicking Confirm.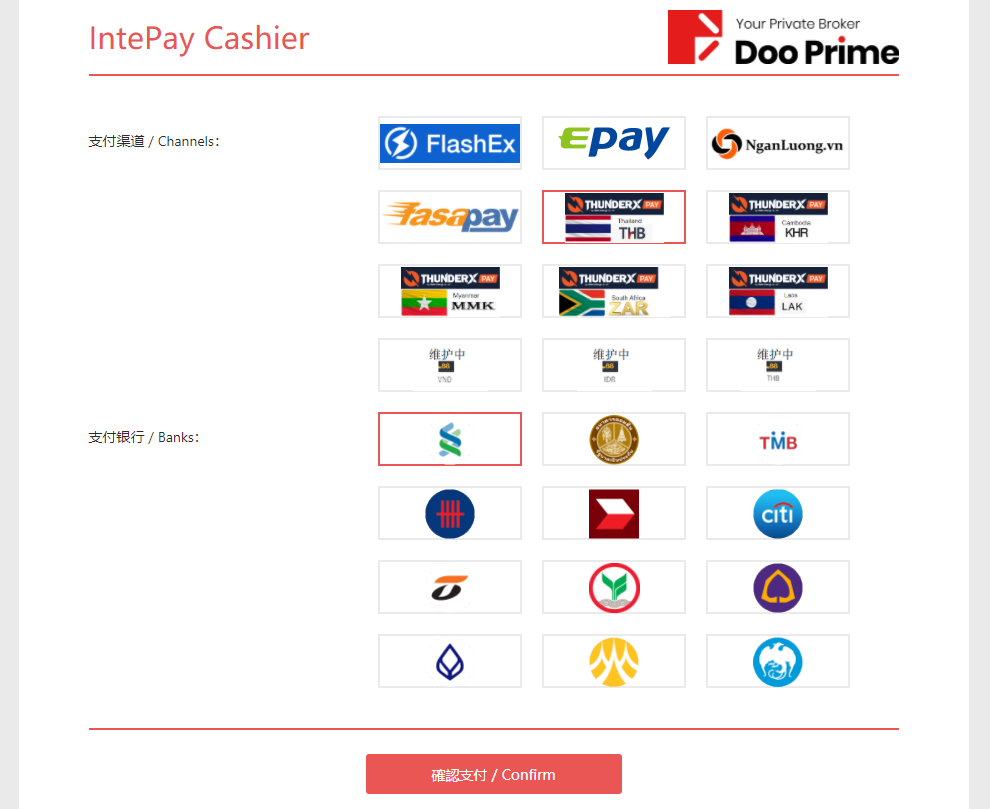 Step 6 – A QR code will be generated by ThunderXPay. Scan the QR code and make the payment within 5 minutes to complete the transaction.