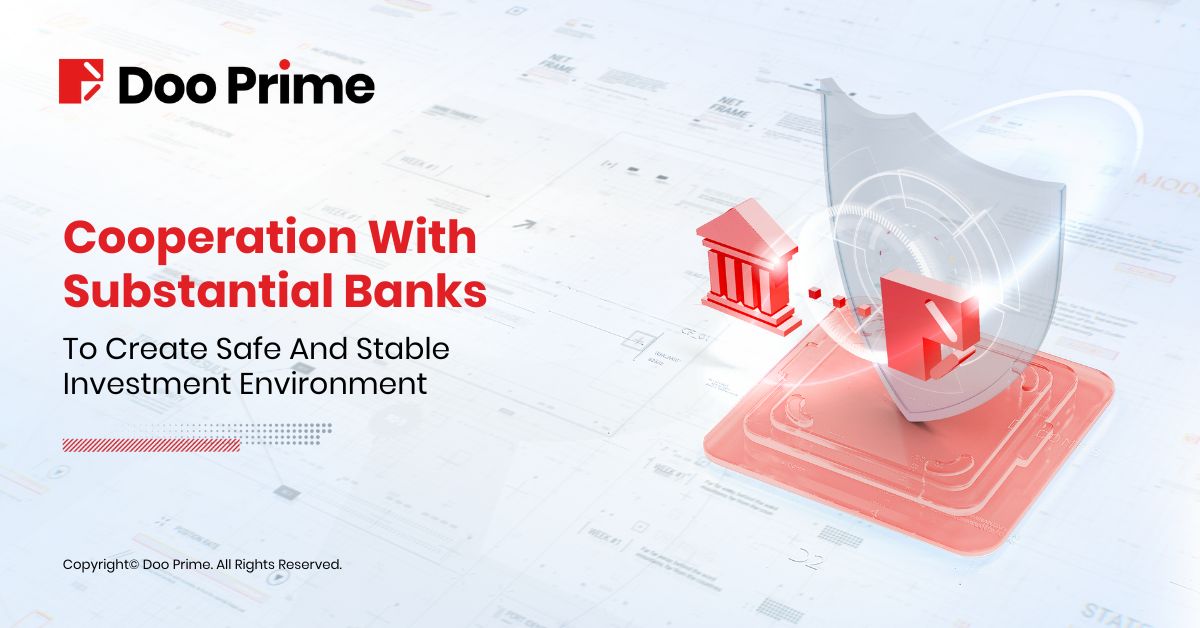 There are continuing high incidences of financial scams in recent years, such as phishing and withdrawal restriction on illegal trading platforms. Therefore, choosing a good platform is essential for users. More importantly, not all substantial banks are willing to partner with brokers. While brokers choose their partner banks, banks also select brokers, from which the reliability of a platform can be considered.
Cooperation With Substantial Banks To Ensure Stronger Investment Security
The safety of funds is the biggest concern of investors when choosing a partner platform. In this case, segregation of funds is an effective way to guarantee the safety of clients' funds.
Good segregation of funds can ensure clients' funds will not be misappropriated or used for other investments. Clients' funds are managed separately in a different company bank account in order to ensure stronger security. In this scenario, funds are well-regulated not only by formal banking supervision systems, but also by authoritative financial institutions, effectively safeguarding the safety of personal assets.
Doo Prime has a strong partnership with the world's top banks to segregate and trust client invested funds from the company's operating funds and distribute them across a number of investment grade banks to ensure that funds are segregated, dedicated and protected at all times.
Protecting Clients' Rights With The Recognition From Global Leading Banks
Doo Prime, is dedicated to serving more than 90,000 investors worldwide. It strictly complies with regulatory requirements in order to segregate client funds from company funds. Doo Group deposits client funds in Barclays Bank. 
These are the world's top investment grade banks, which are well-known for their capabilities, reliability and risk resilience. In this way, Doo Prime can guarantee the interests of clients are highly protected, as well as reflecting the safety and reliability of Doo Prime's platform. Simultaneously, it brings new opportunities for investors' global asset allocation.
Barclays Bank:
Barclays Bank is one of the largest commercial banks in the United Kingdom. It was established as Barclay&Co.Ltd in 1862 and changed to its current name in 1917. Headquartered in London, the bank has more than 2,100 branches in the UK. 
Client-Oriented And Comprehensive Development To Gain Cooperation Opportunities With Substantial Banks
The cooperation between banks and brokerage firms is a two-way street. In addition to the brokerage firms in choosing a substantial bank to cooperate with, banks also evaluate the brokers in various aspects when it comes to cooperation, including financial condition of company, enforcement actions on anti-money laundering, clientele and more. Doo Prime is pleased to cooperate with these top global banks, the capital strength of which speaks for itself.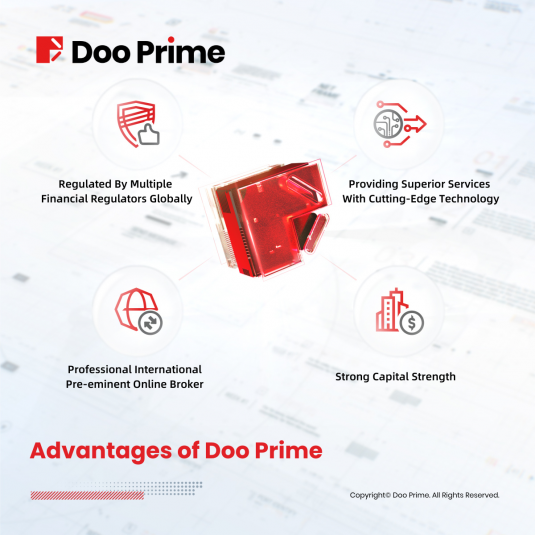 Regulated By Multiple Financial Regulators Globally
Doo Prime is an international pre-eminent online broker under Doo Group. The legal entities under Doo Group have been strictly regulated by many of the world's top financial regulators, including the United States Securities and Exchange Commission (US SEC) and Financial Industry Regulatory Authority (US FINRA), United Kingdom Financial Conduct Authority (UK FCA), the Australian Securities & Investments Commission (AU ASIC), the Hong Kong Securities and Futures Commission (HK SFC), the Hong Kong Insurance Authority (HK Insurance Broker), the Hong Kong Companies Registry (HK Trust Company), the Hong Kong Customs and Excise Department (HK Money Service Operator), the Malaysia Labuan Financial Services Authority (MY Labuan FSA), the Seychelles Financial Services Authority (SC FSA), Mauritius Financial Services Commission (MU FSC), and the Vanuatu Financial Services Commission (VU FSC).
Providing Superior Services With Cutting-Edge Technology
Doo Prime focuses on hardware construction and security protection. Relying on the cooperation between its holding group, Doo Group, and Equinix, the world's leading data center and colocation provider, it has data center nodes in international financial centers around the world to achieve a high-quality and smooth trading environment. Moreover, it has the most professional technical research and development team in the industry to deploy targeted security protection strategies for information security.
Professional International Pre-eminent Online Broker
Doo Prime has earned the trust of over 250 institutions, having partnered with PAXNet, known as Korea's Bloomberg, been featured in Korea's financial media Money Today, and been selected as one of the top brokerages by international media such as FX110 and TraderViet.
Strong Capital Strength
Doo Prime has a strong client base. According to the Quarterly Intelligence Report for Q2 of 2022 released by Finance Magnates, Doo Prime was ranked 36th among the top brokers globally with an average monthly trading volume of USD 75 billion.
With recognition from the global leading banks and the support of its clients, Doo Prime will continue to put clients' interests first, and do its utmost to create a safe and secure investment environment.
About Doo Prime
Doo Prime is an international pre–eminent online broker under Doo Group, which strives to provide professional investors with global CFD trading products in Securities, Futures, Forex, Commodities, Stock Indices, and Funds. At present, Doo Prime is delivering the finest trading experience to more than 60,000+ professional clients, with an average monthly trading volume of USD51.223+ billion.
Doo Prime entities respectively hold the relevant financial regulatory licenses in Seychelles, Mauritius, and Vanuatu with operation centers in Dallas, Sydney, Singapore, Hong Kong, Dubai, Kuala Lumpur, and other regions.
With robust financial technology infrastructure, well-established partnerships, and an experienced technical team, Doo Prime boasts a safe and secure trading environment, competitive trading costs, as well as deposit and withdrawal methods that support 10 different currencies. Doo Prime also incorporates 24/7 multilingual customer service and extremely fast trade execution via multiple industry-leading trading terminals such as MT4, MT5, TradingView, and InTrade, covering over 10,000 trading products.
Doo Prime's vision and mission are to become a financial technology-focused broker, streamlining international global financial products investment.
For more information about Doo Prime, please contact us at:
Phone:
Europe : +44 11 3733 5199
Asia : +852 3704 4241
Asia – Singapore: +65 6011 1415
Asia – China : +86 400 8427 539
E-mail:
Technical Support: [email protected]
Account Manager: [email protected]
Risk Disclosure
Trading in financial instruments involves high risks due to the fluctuation in the value and prices of the underlying financial instruments. Due to the adverse and unpredictable market movements, large losses exceeding the investor's initial investment could incur within a short period of time. The past performance of a financial instrument is not an indication of its future performance. Investments in certain services should be made on margin or leverage, where relatively small movements in trading prices may have a disproportionately large impact on the client's investment and client should therefore be prepared to suffer significant losses when using such trading facilities.
Please make sure you read and fully understand the trading risks of the respective financial instrument before engaging in any transaction with Doo Prime's trading platforms. You should seek independent professional advice if you do not understand any of the risks disclosed by us herein or any risk associated with the trade and investment of financial instruments. Please refer to Doo Prime's Client Agreement and Risk Disclosure and Acknowledgement Notice to find out more.
Disclaimer
This information is addressed to the general public solely for information purposes and should not be taken as investment advice, recommendation, offer, or solicitation to buy or sell any financial instrument. The information displayed herein has been prepared without any reference or consideration to any particular recipient's investment objectives or financial situation. Any references to the past performance of a financial instrument, index, or a packaged investment product shall not be taken as a reliable indicator of its future performance. Doo Prime and its holding company, affiliates, subsidiaries, associated companies, partners and their respective employees, make no representation or warranties to the information displayed and shall not be liable for any direct, indirect, special or consequential loss or damages incurred a result of any inaccuracies or incompleteness of the information provided, and any direct or indirect trading risks, profit, or loss arising from any individual's or client's investment.