Doo Prime, a sub-brand under Doo Group, successfully launches MetaTrader 5 (MT5) on 22nd August 2022. This is a new version of trading software that aims to meet the needs of traders for more sophisticated and professional trading.   
As a professional trading platform with access to global financial markets, MT5 efficiently links and spans over-the-counter liquidity with over-the-counter futures and stock exchanges.
This allows traders to easily manage multiple asset classes and derivatives at the same time, from equities to futures, from currency pairs to bonds. Thus, making MT5 the best choice for cutting-edge traders.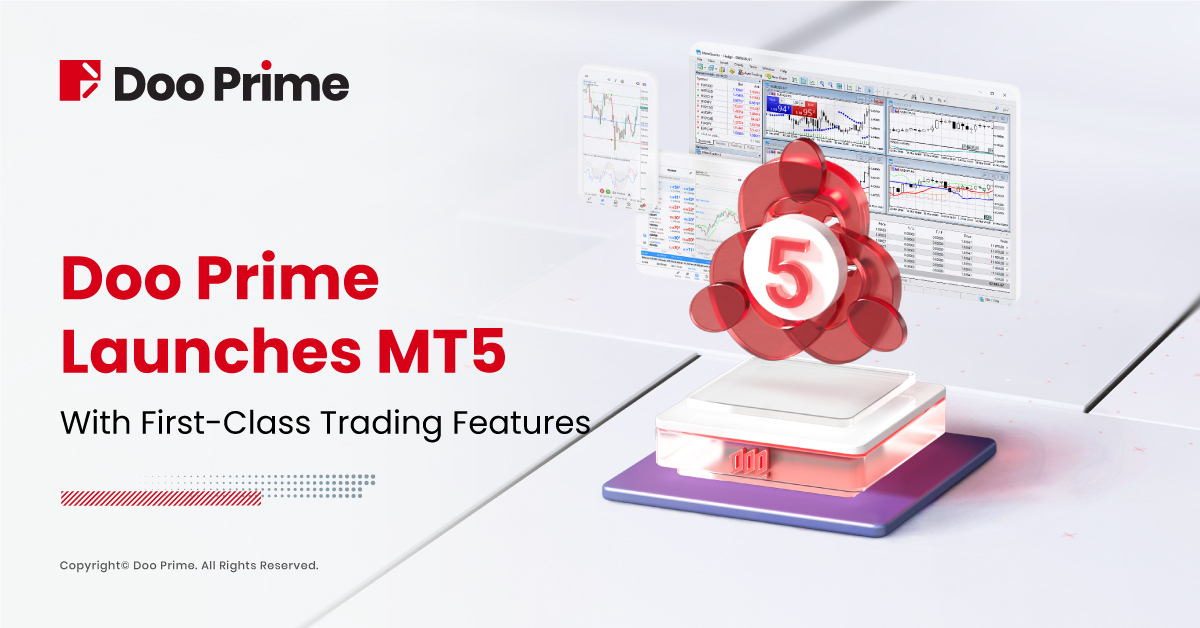 What Is MetaTrader 5 Trading Platform?  
MetaTrader 5 (MT5) is a diversified financial trading platform from 
MetaQuotes that supports currency pairs, stocks, futures, and bonds. Utilizing the MQL5, which is a specialized programming language, MT5 also provides excellent trading performance and lower latency trading environment for algorithmic trading, quantitative trading, and EA trading.  
Compared to MetaTrader 4 (MT4), MT5 offers various unique features that make the trading experience more efficient and convenient for traders. This is why more competent traders are launching MT5 – to provide better services to their clients.
In fact, according to MetaQuotes in June 2021, the number of institutions that are using MT5 has surpassed MT4, making MT5 the current most popular trading platform. 
After months of optimization and testing, Doo Prime successfully launches the MT5 platform to provide our clients with a better trading experience.  
What Are The Features And Benefits of The Doo Prime MT5 Platform? 
MT5 is a powerful, all-in-one financial trading software that allows traders to invest in multiple markets around the world and trade a wide range of instruments with one click.
With the Doo Prime MT5, you can perform the following functions:  
1. Wide Range Of Trading Products
Currently, MT4 only supports access to up to 1,024 trading products. As a multi-faceted financial trading platform, MT5 supports trading in tens of thousands of products across different markets – such as currency pairs, stocks, and futures – allowing you to build a comprehensive portfolio of investments.  
Therefore, with just one MT5 trading account, you can participate in the growth and dividend payments of the most successful listed companies in the world and reduce your capital risk with other financial derivatives, as well as protect your investments, such as futures like USD indices, etc.
2. Flexible And Comprehensive Trading System
With one account that supports all order types and executions, you can easily manage every trading possibility and lower the chances of missing a buying or selling opportunity. Order types include market orders, pending orders, stop orders and trailing stops.
These 4 order execution formats can be used to achieve a variety of trading objectives: Instant, Request, Market and Exchange execution.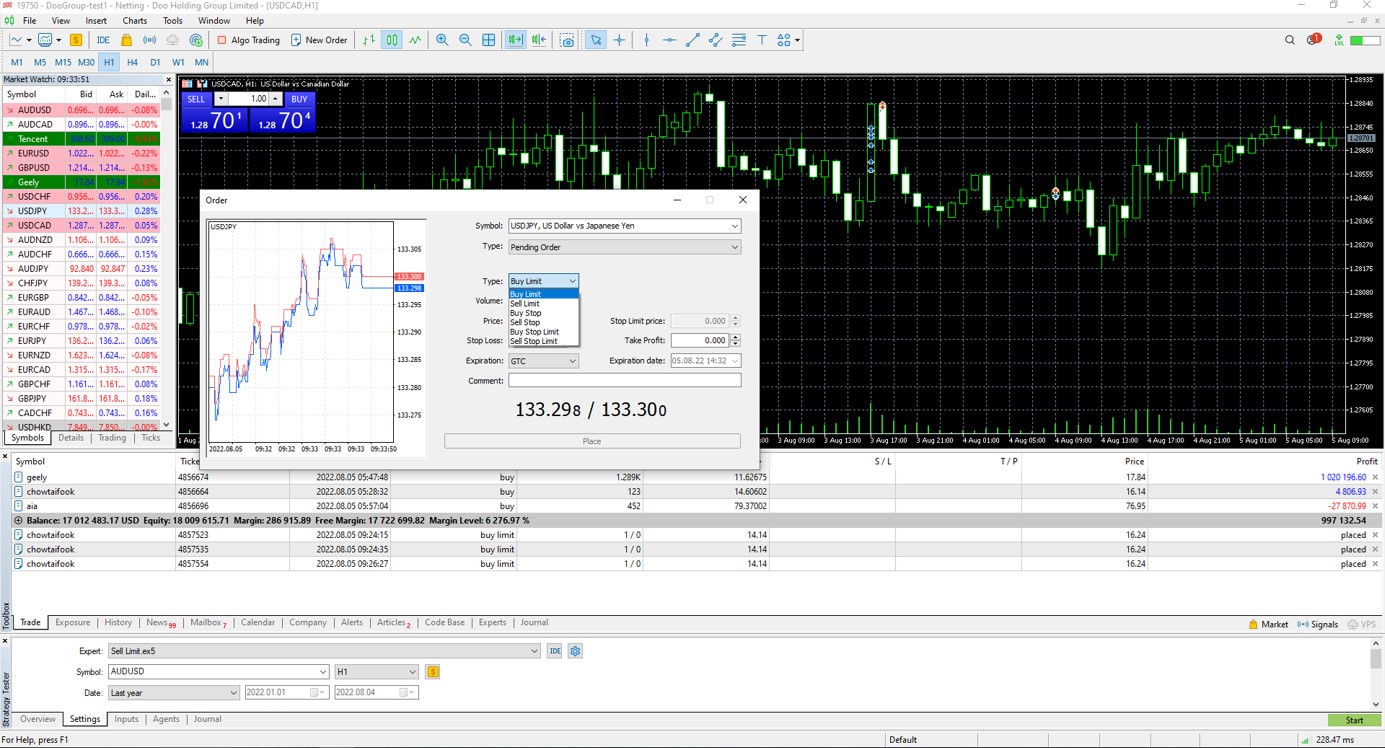 3. Professional Charting And Quote Analysis
The MT5 platform offers more than 80 technical indicators and analysis tools in 21 time-period selection. 100 charts can be opened at once to help you identify the trend of various trading products and create custom indicators.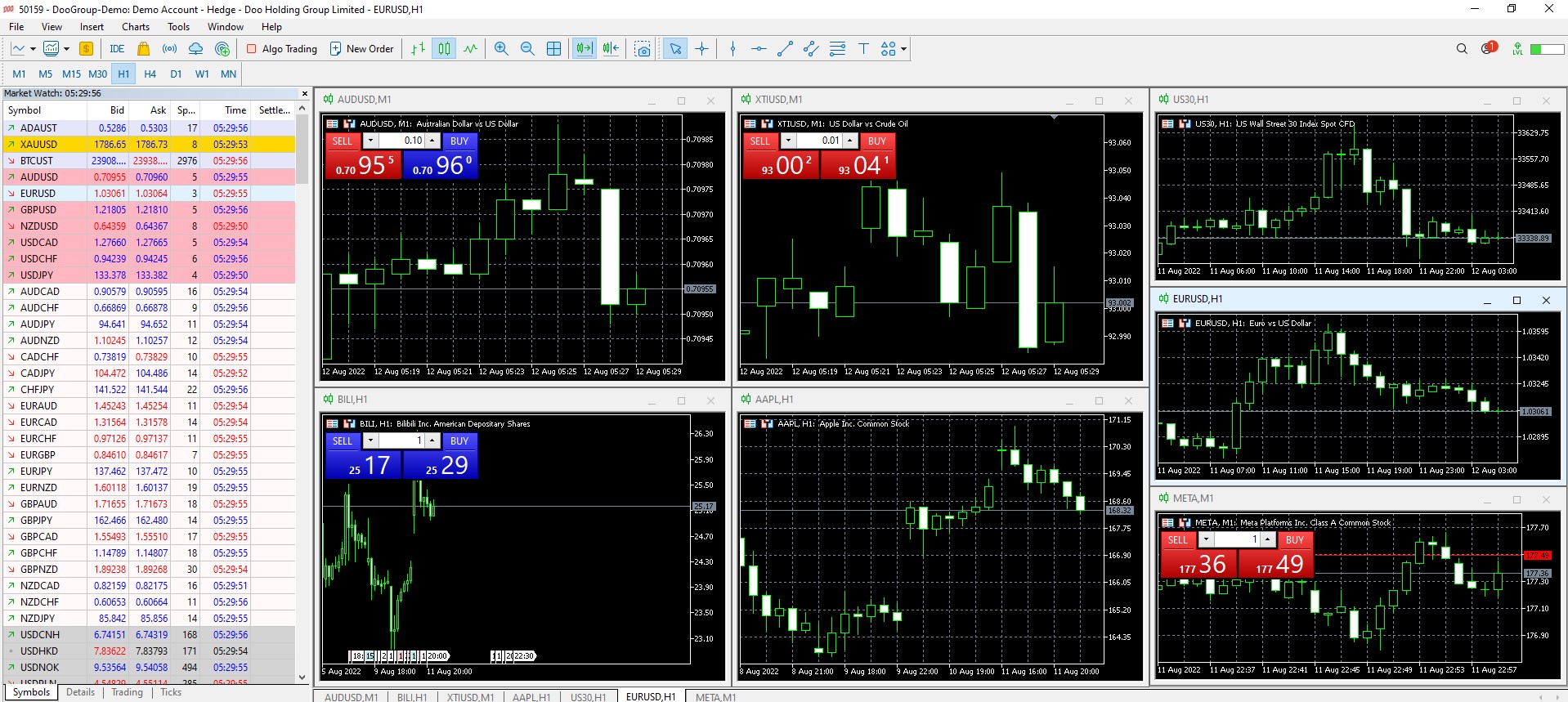 4. Technical Analysis With A Peek Into The Future
The MT5 platform contains 38 technical indicators and 44 graphical objects, providing technical analysts and traders with a more comprehensive and effective trading tool and forecasting early insight into the market.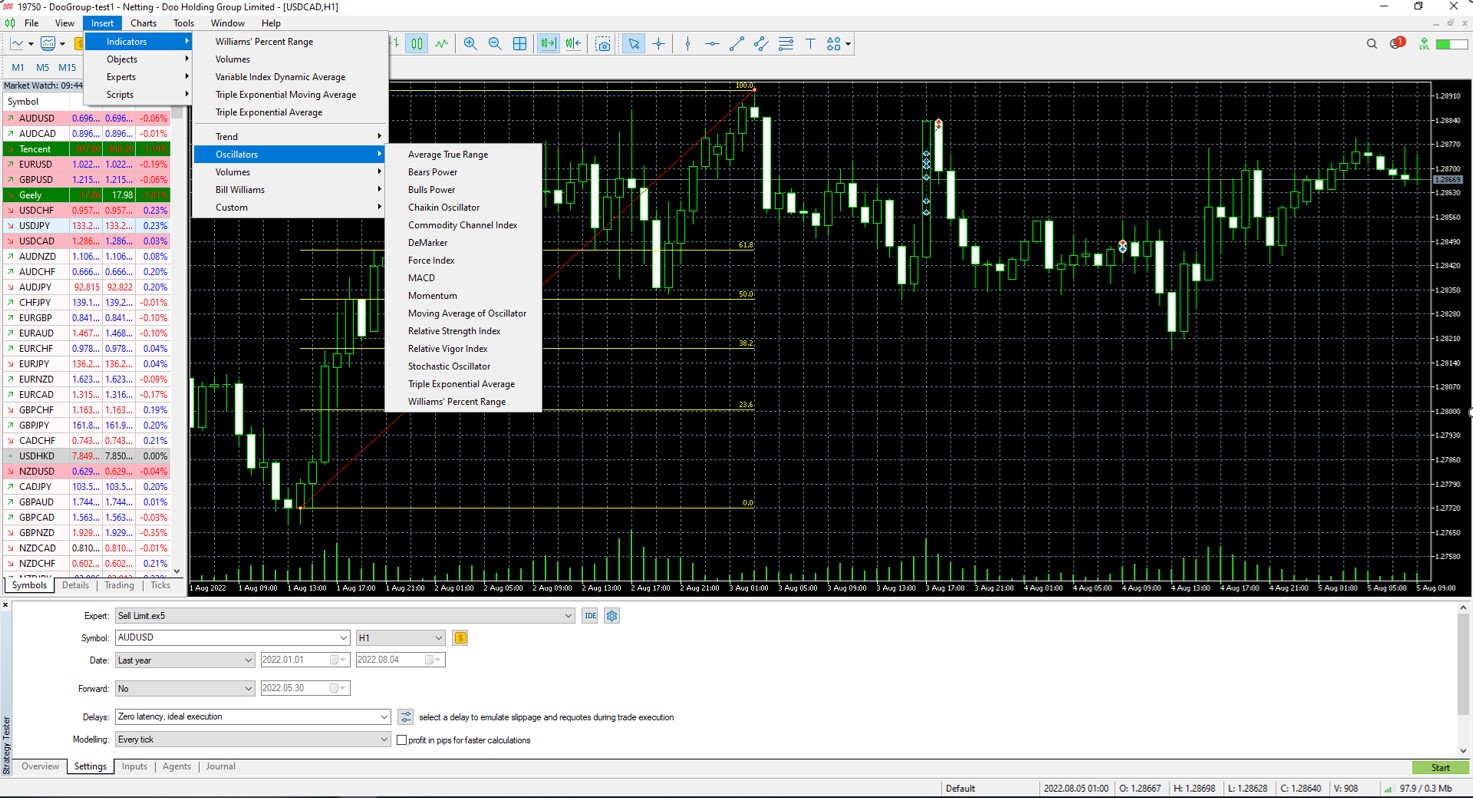 5. Fundamental News In A Holistic Manner
MT5's built-in tools, like Financial News and Economic Calendar, provide the latest financial news and real-time quotes from international news organizations, keeping you at the forefront of information and making trading operations more up-to-date.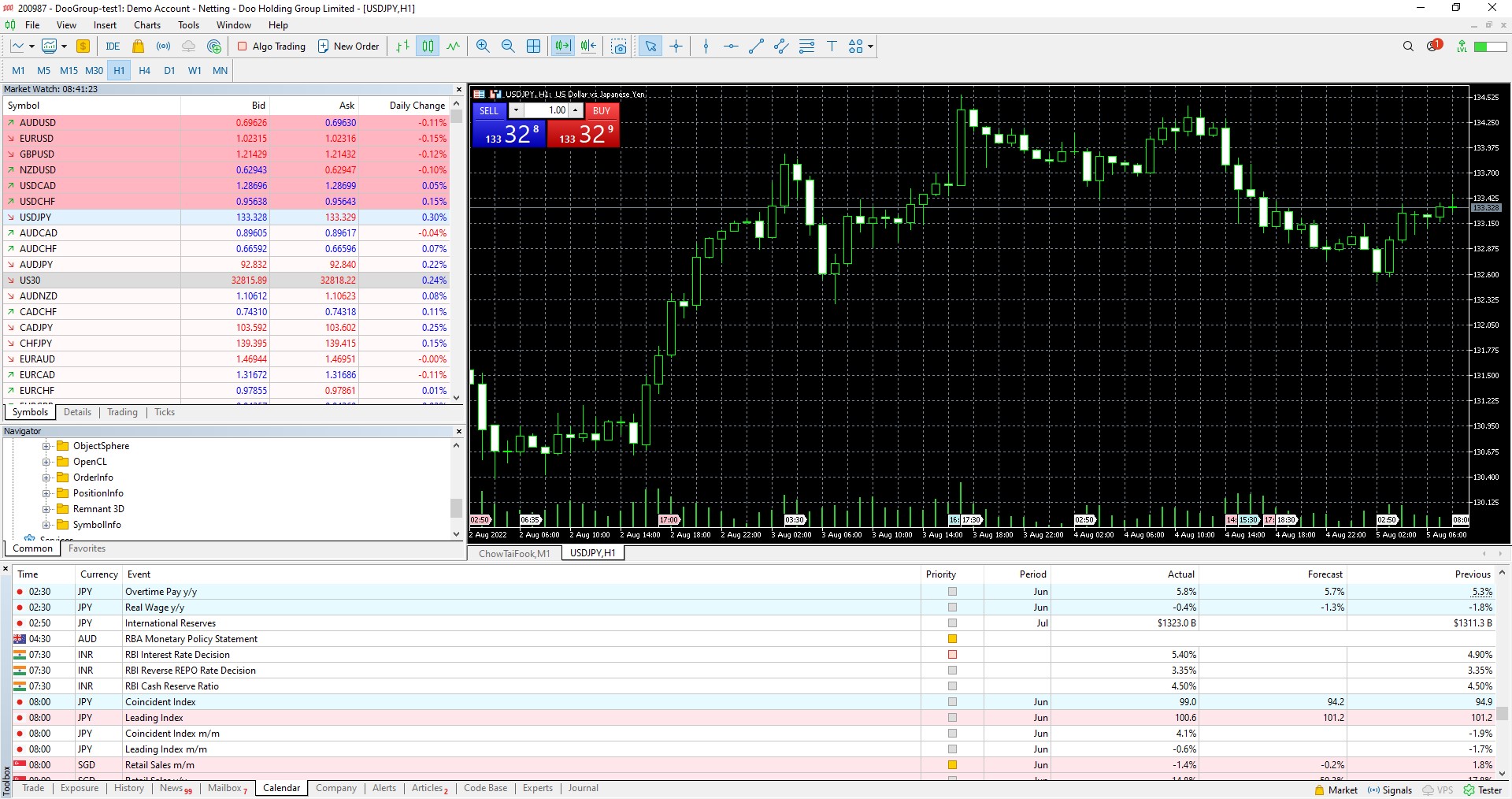 6. Customizable Trading Alert
Simply set the conditions for trade alerts and receive notifications on important trading events via email, mobile phone reminders, and more, so you don't miss out on key trades while you are away from fluctuations and contemplating your investments.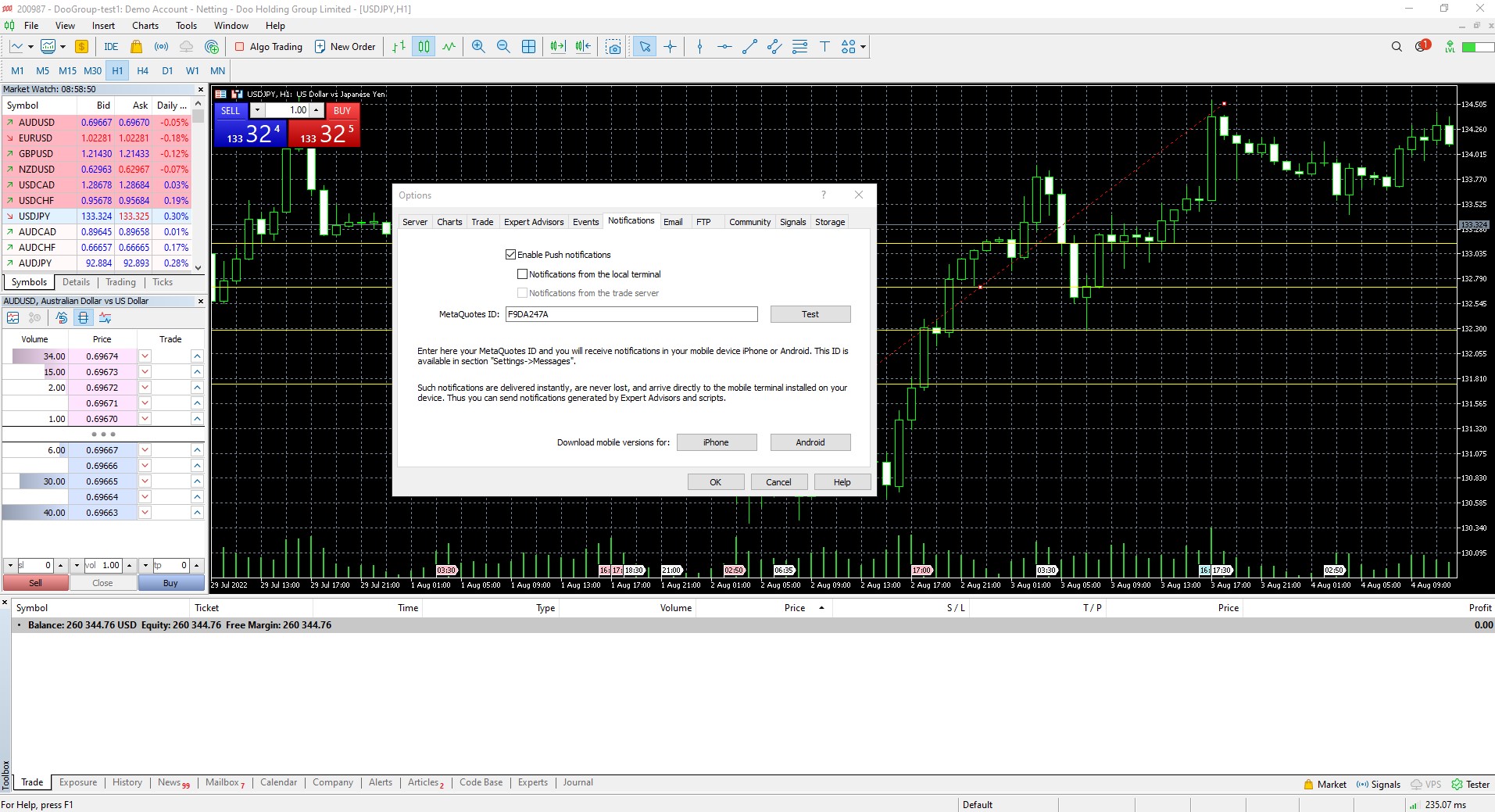 7. Algorithmic Trading Support
MT5 supports Algorithmic Trading, a feature that enables automated trading by analyzing quotes and executing trading operations based on algorithms set by the trader.
The MT5 system also provides a complete development environment that allows traders to create and optimise their own EA trading strategies and obtain the most accurate technical analysis and forecasts through the efficient MQL5 programming language.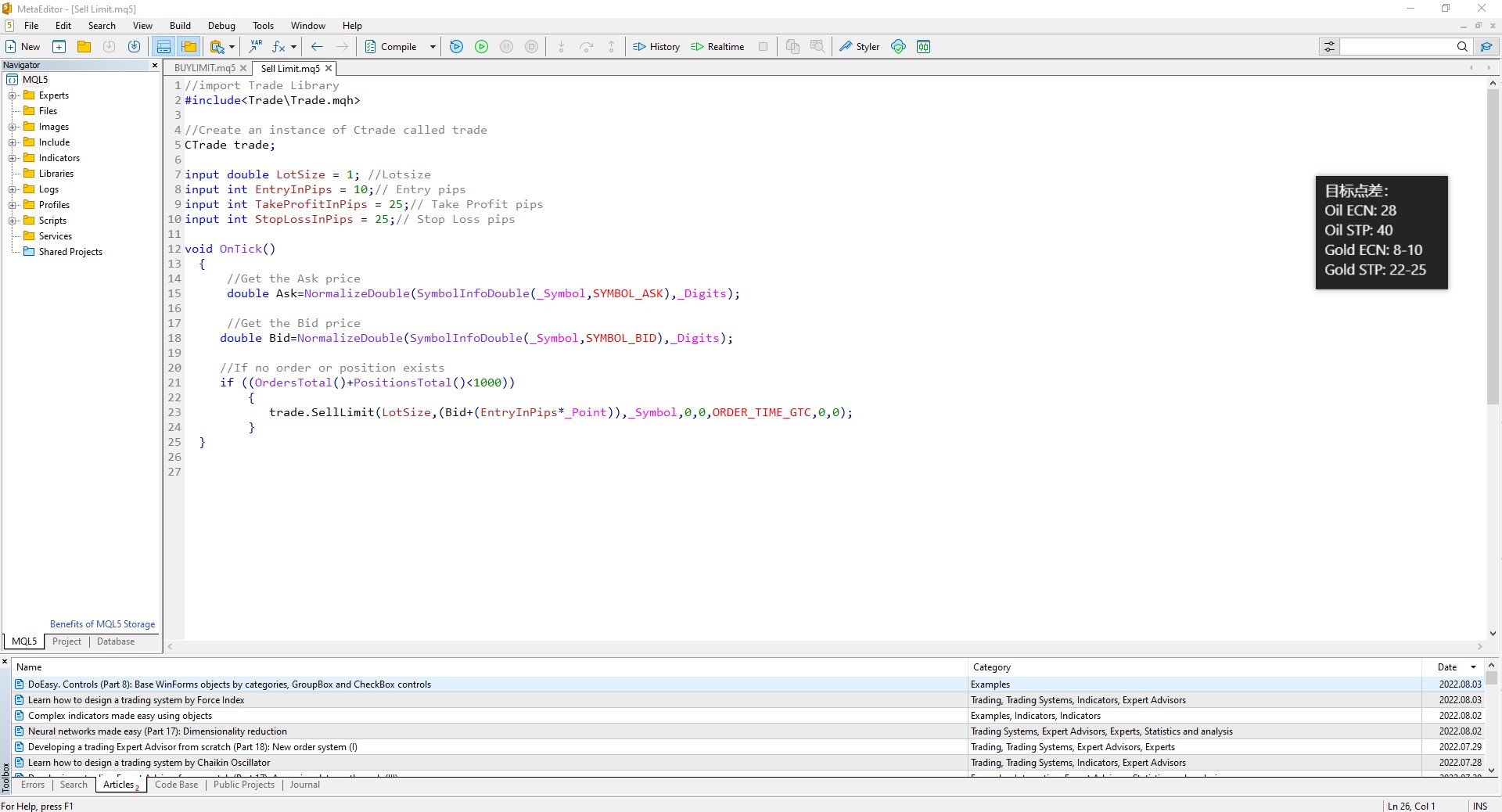 Doo Prime MT5, One Click Away From Global Investment 
Doo Prime has always put the interests of its customers first and is committed to providing safe, reliable, and convenient global financial product investment services to make investments in global financial products easy. 
As the market continues to evolve, the MT5 platform is set to become the leading trading platform in the financial market. We are confident that the launch of Doo Prime's MT5 platform will bring a new trading experience to our clients.
In addition, Doo Prime also offers a wide range of reliable trading software including MT4, InTrade, TradingView, and FIX API 4.4, allowing clients to start professional and convenient global investments any time, and at their needs. 
At Doo Prime, we have made financial technology one of our core strengths and look forward to working with the most advanced trading technology in the market, thereby giving our clients better access to global opportunities.
Moving forward, we will continue to focus on financial technology innovation to become a leading global financial broker with financial technology at its core and steadfastly serve global investors.  
| About Doo Prime
Doo Prime is an international pre–eminent online broker under Doo Group, which strives to provide professional investors with global CFD trading products in Securities, Futures, Forex, Commodities, Stock Indices, and Funds. At present, Doo Prime is delivering the finest trading experience to more than 60,000+ professional clients, with an average monthly trading volume of USD51.223+ billion.
Doo Prime entities respectively hold the relevant financial regulatory licenses in Seychelles, Mauritius, and Vanuatu with operation centers in Dallas, Sydney, Singapore, Hong Kong, Dubai, Kuala Lumpur, and other regions.     
With robust financial technology infrastructure, well-established partnerships, and an experienced technical team, Doo Prime boasts a safe and secure trading environment, competitive trading costs, as well as deposit and withdrawal methods that support 10 different currencies. Doo Prime also incorporates 24/7 multilingual customer service and extremely fast trade execution via multiple industry-leading trading terminals such as MT4, MT5, TradingView, and InTrade, covering over 10,000 trading products.
Doo Prime's vision and mission are to become a financial technology-focused broker, streamlining international global financial products investment.
For more information about Doo Prime, please contact us at:
Phone:
Europe : +44 11 3733 5199
Asia : +852 3704 4241
Asia – Singapore: +65 6011 1415
Asia – China : +86 400 8427 539
E-mail:
Technical Support: [email protected]
Account Manager: [email protected]
Risk Disclosure
Trading in financial instruments involves high risks due to the fluctuation in the value and prices of the underlying financial instruments. Due to the adverse and unpredictable market movements, large losses exceeding the investor's initial investment could incur within a short period of time. The past performance of a financial instrument is not an indication of its future performance. Investments in certain services should be made on margin or leverage, where relatively small movements in trading prices may have a disproportionately large impact on the client's investment and client should therefore be prepared to suffer significant losses when using such trading facilities.
Please make sure you read and fully understand the trading risks of the respective financial instrument before engaging in any transaction with Doo Prime's trading platforms. You should seek independent professional advice if you do not understand any of the risks disclosed by us herein or any risk associated with the trade and investment of financial instruments. Please refer to Doo Prime's Client Agreement and Risk Disclosure Statement to find out more.