Doo Prime's 2021 Mid-Year Report
January – June 2021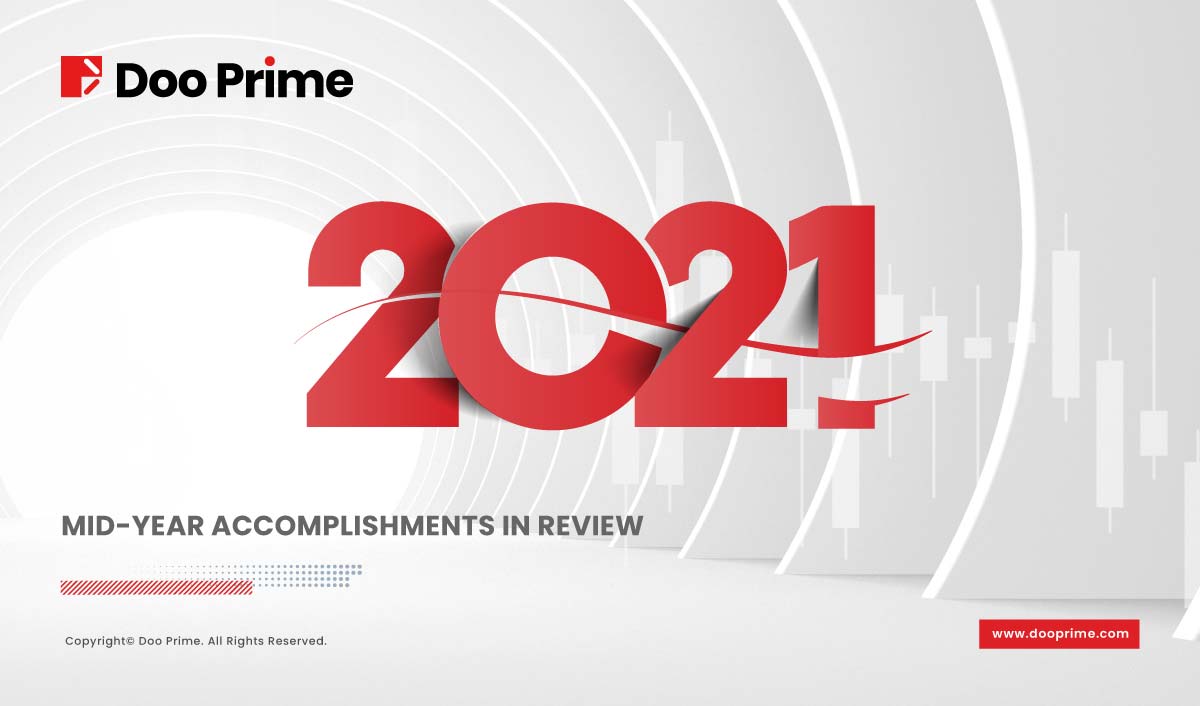 Greetings from Doo Prime!    
Thank you all for your continuous trust and support in Doo Prime.
In 2021, COVID-19 continues to impact people around the world. Nevertheless, Doo Prime has remained resilient in a rapidly changing environment, and successfully made a number of important measures to expand its global business footprint in the first half.
These results demonstrated the agility of Doo Prime's strength in the industry. With consumer behavior evolving faster than ever, we are adapting to this new reality by enhancing our innovation, leveraging our technology capabilities, and executing with speed.
Doo Prime's priorities and commitment remain the same: delivering global investors with the best trading experience, while unremittingly improving the quality of our products and services. In addition, caring for our communities and business partners through financial and in-kind support.
The following mid-year report, in review, includes Doo Prime's honorable and progressive financial performance in 2021.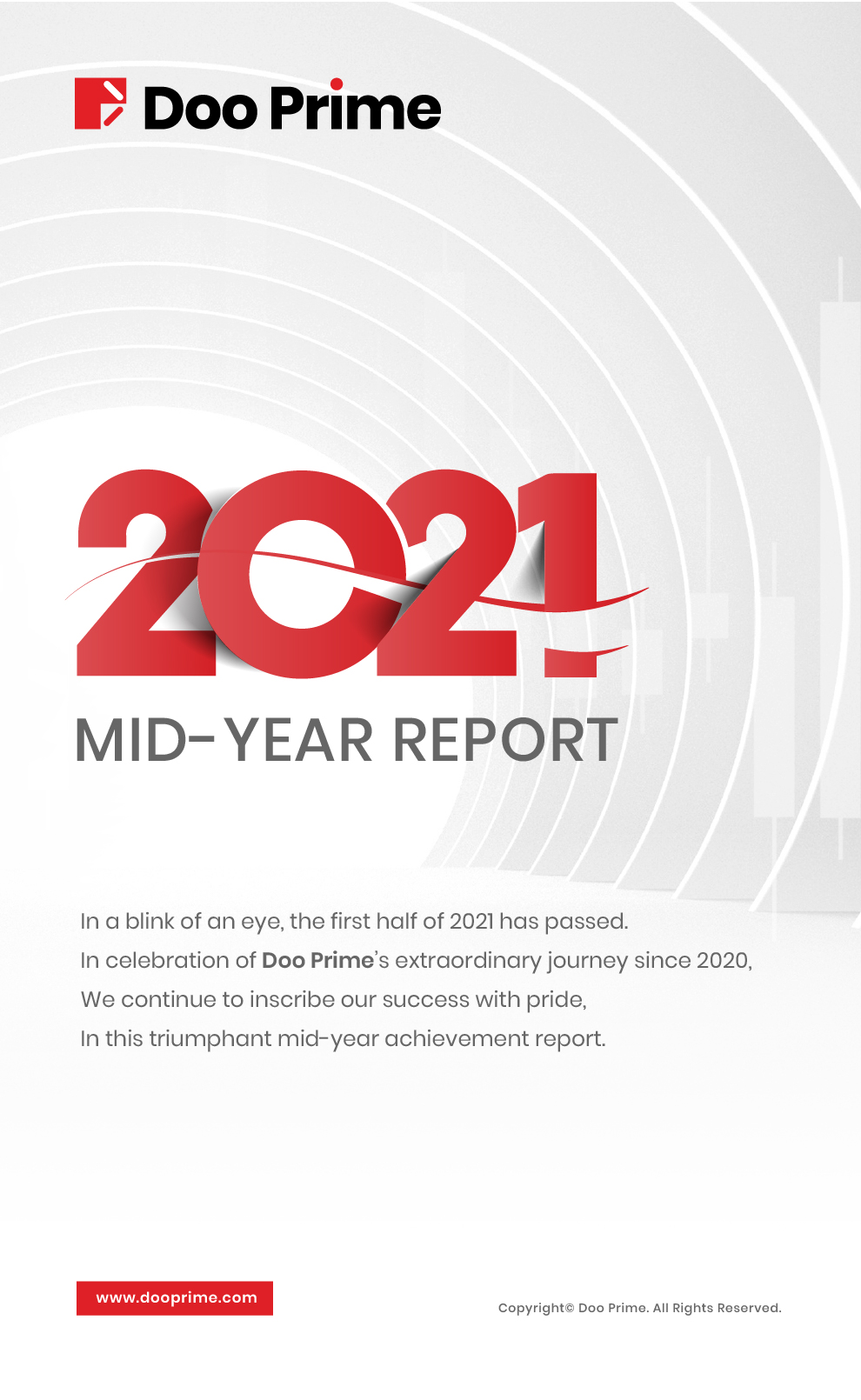 | About Doo Prime
Doo Prime is an international pre-eminent online broker under the Doo Group with operation centers in Singapore, Hong Kong, Dallas, Kuala Lumpur, and other regions. Our main ethos is to provide professional investors with global financial instruments (CFDs) on our trading platform.
Doo Prime holds the financial regulatory licenses in Mauritius and Vanuatu, which has granted us the opportunity to deliver the finest trading experience to more than 21,000 professional clients, alongside with managing a massive trading volume of dozens of billions of dollars monthly.
By the virtue of robust technological innovation put forward by the group, Doo Prime has achieved seamless connection with the global trading market, providing thousands of CFD products on multiple trading terminals such as MT4, MT5, TradingView, Doo Prime InTrade, and more, covering Forex, Precious Metal, Energy, Indices, Securities and Futures, allowing clients to invest globally with one click.
With a solid vigorous group background, competitive trading cost, convenient deposit and withdrawal methods, plus 24/7 multilingual customer service, Doo Prime is committed to become your private veteran broker.
For enquiries and further information, please contact us:
Phone:
Europe: +44 11 3733 5199
Asia: +852 3704 4241
Asia – China: +86 400 8427 539
Email:
Technical Support: [email protected]
Sales Representative: [email protected]