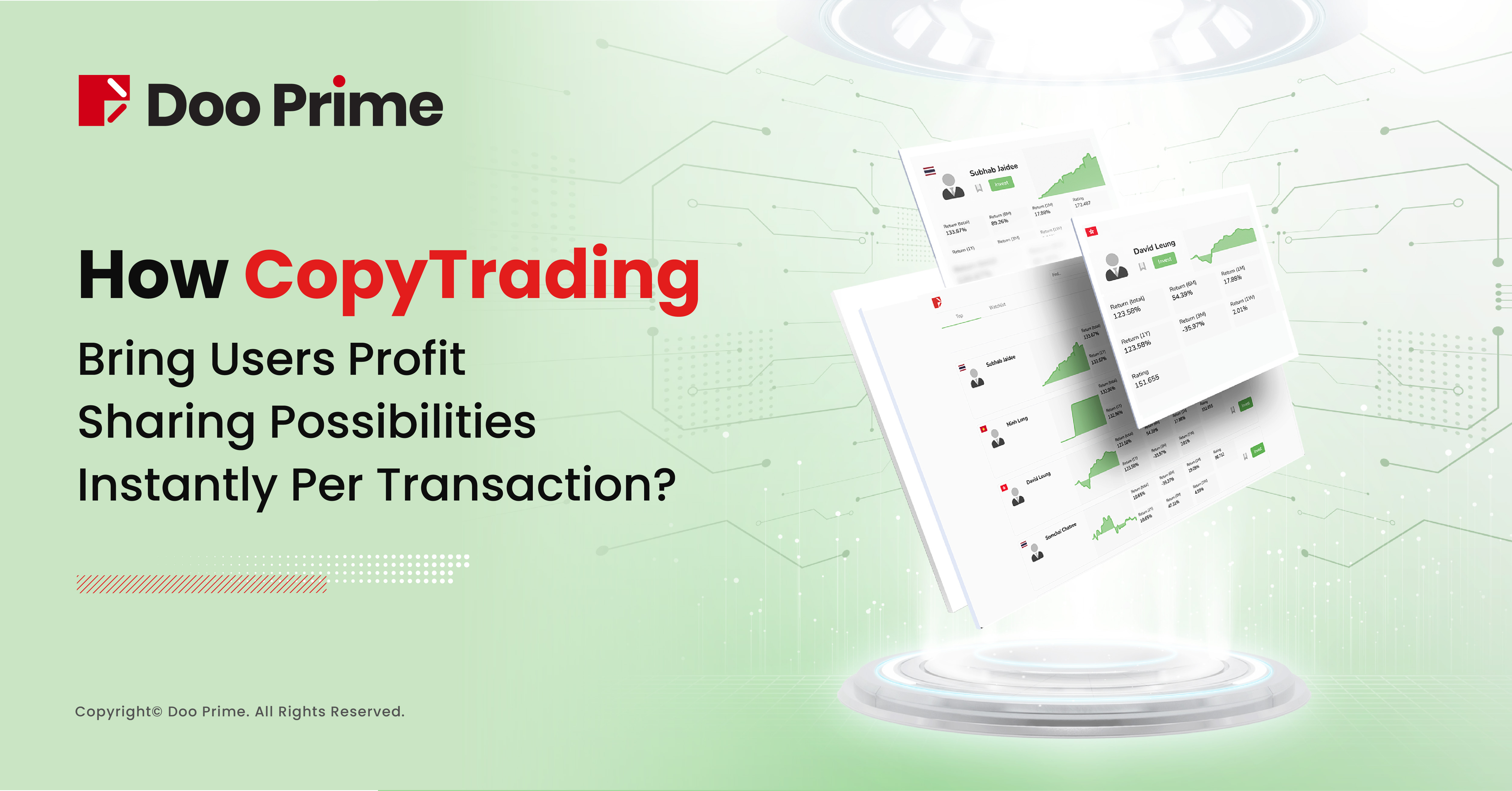 The 80-20 Rule, An Existential Dilemma For Retail Investors
As the saying goes, investing involves risks, and people are advised to be cautious when entering the market. Thus, the 80-20 rule, also known as the Pareto Principle is applied in the trading market now and then.
Whether it is a bull market or a bear market, traders who are able to trade across the board and truly achieve profits are always in the minority.
In particular, it coincides with the U.S. Federal Reserve's aggressive rate hikes, the Russia-Ukraine war uncertainty, and the continued intensification of the European energy crisis.
Under the influence of these multiple factors, market trends tend to fluctuate, making it more difficult for most investors to navigate through the volatile market.
In this case, is it possible for investors behind the curve to follow the lead of the trading experts and replicate their trading strategies, so as to endure the choppy market?
CopyTrading may be the answer to the question!


Three Highlights, Lighting Up Trading Beacon For Users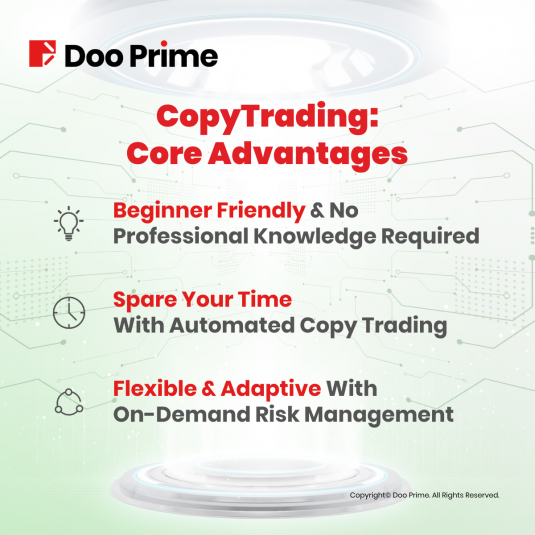 Beginner Friendly And No Professional Knowledge Required
According to conventional wisdom, investing via trading requires a great deal of professional knowledge and is undoubtedly a highly technical task. But all this will be changed with the addition of CopyTrading.
On CopyTrading's platform, users no longer need to have professional or specialized investment knowledge, devote long hours to study annual reports or financial statements of listed companies, or painstakingly analyze the technical analysis of currency pairs, precious metals, and other varieties. (❌).
Instead, users only need to choose to follow a professional trading expert, subscribe to an offer strategy that matches their investment preferences, and then share a portion of the profits with the trading expert to reap the benefits (✔️).
This is certainly a boon for new investors. New users can simply follow the signal sources/ "Providers" and let experienced trading gurus lead them through the bull and bear markets.


Spare Your Time With Automated Copy Trading
Traditional investment trading not only involves a high threshold of experience and skill, but also takes up a lot of an investor's time. For most average working people, it seems like an imposition to try to complete their daily work tasks and at the same time find the time to keep a close eye on the market movements.
Fortunately, through CopyTrading, users can simply subscribe to their preferred offer strategy, and automatically copy the actions of the trader. In other words, once the trading experts have carefully considered and finally placed the order, the subscribers can immediately follow the order automatically, saving time and effort.
Besides, the process of investment trading often involves and stirs human emotions, specifically, an investor's mentality. With the automated copy trading feature, users can circumvent their own emotional factors and prevent emotional trading decisions to take a toll on their investment.


Flexible & Adaptive With On-Demand Risk Management
CopyTrading does not downplay your control over your own investment nor reduce your automated trading to mindless copying. All CopyTrading users are in a position to manage their risk profile.
Users can first select and subscribe to their preferred trading "Provider" sources based on past statistical performance data. Then, users can set the stop-loss and take-profit levels according to your needs, so that users can manage their risk.
In addition, users can also opt to set the size range of the copy position. The purpose of this is that if the "Provider" were to trade a position with a large lot size suddenly, the user can filter out the position that exceeds the maximum lot size set by the "Provider".
Therefore, a copy trading account is not just a mindless following system, but one that still allows users to have control over their own trading profile.
On the client side of the copy trading account, for a single transaction, the minimum and maximum trade volume can be set to filter out sudden positions that do not meet the risk control of the copy trading account.
In addition, risk management can also be applied to the account's overall profit and loss. At the same time, users can set their own total floating loss and floating profit, as well as historical closing losses on their copy trading account at a macro level according to their own risk preferences.


Why Trade With Doo Prime CopyTrading?
Although CopyTrading stands as an advantageous solution for many retail investors, there are still multiple copy trading platforms available out in the market. Thus, how should investors choose among them?
The copy trading platforms currently on the market can be roughly divided into two main categories: third-party platforms and MAM/PAMM internal copy trading system.
Third-Party Copy Trading Community: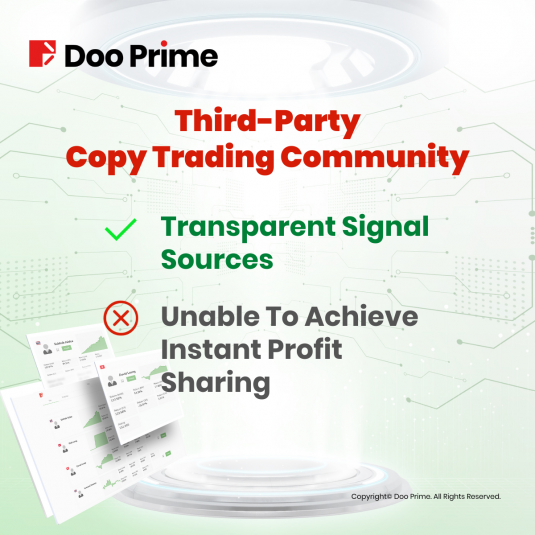 ✔️ Transparent and visible signal feeds, which is beneficial for "Followers"
❌ Instant profit sharing is not available, which is not conducive to "Providers"
Well-known communities such as FOLLOWME, Myfxbook and others belong to this category of copy trading community. This category of community often integrates many brokers.
If a user with a copy trading account wishes to follow a "Provider, " users must bind with the "Provider's" account through the API interface published under this community.
For different third-party copy trading communities, the API interface and risk management rules are different and there is a risk of disconnection.
Under this structure, although the "Providers" are able to access the platform in droves and are transparently visible, the instant profit sharing function cannot be realized because the "Providers" are separated from the platform individually.
The lack of instant profit sharing is undoubtedly a disadvantage for the "Providers". After all, the "Providers" are experienced trading gurus, and they live by the saying of "the sooner the better".
Thus, in the long run, it will be difficult to attract more quality "Providers" to the platform without instant profit sharing.
Ultimately, although the signal sources provided by such third-party platforms are transparent and visible, which facilitates trade followers to follow their trusted sources in an unfamiliar environment. However, the lack of immediate profit sharing makes it difficult to attract more quality "Providers".


MAM/PAMM Internal Copy Trading Tool: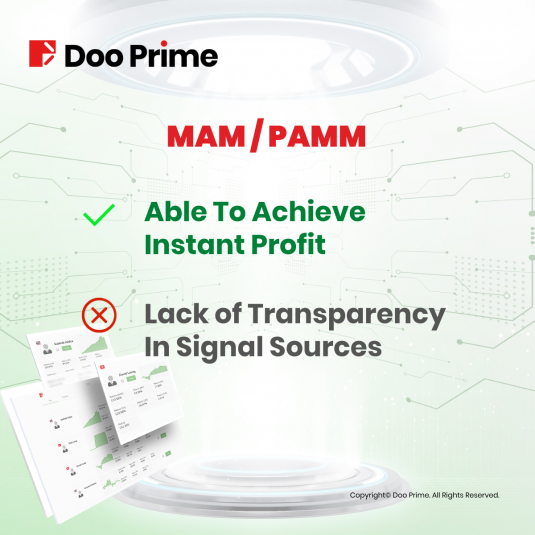 ✔️ Ability to achieve instant profit sharing, which is beneficial to the "providers"
❌ "Providers" are not transparent and open, requiring a certain level of trust, which is not conducive to followers
MAM & PAMM is the broker's copy trading tool dedicated for excellent traders as well as asset management companies.
Upon integrating the investor's funds, the trader will use the master account or the signal source account to lead the subordinate copy trading account to allocate orders.
However, their trading strategies are often not transparently visible, and investors are often not aware of the operating dynamics of their funds.
This undoubtedly requires a certain basis of trust, and investors are often required to sign various agreements or power of attorney. Thus, this whole process is cumbersome and inconvenient.
That said, given that the MAM/PAMM internal copy trading tools provide instant profit sharing for users, the trading strategy is not transparent and visible enough for users.


Doo Prime CopyTrading: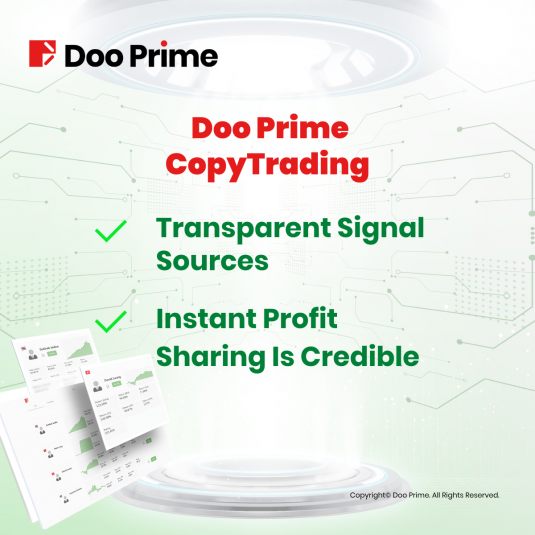 ✔️ "Providers" offering signal sources are transparent and visible, which is beneficial to copy trading users
✔️ Instant profit sharing is credible, which is also beneficial for the "Providers"
Doo Prime CopyTrading integrates the best features and benefits as compared to other platforms at present, while also discarding the original shortcomings.
With Doo Prime CopyTrading's "Ratings Module" feature, the performance and strategy reports of all sources are available to followers at a glance, allowing them to fully select the quality sources that match their investment preferences.
In addition, Doo Prime CopyTrading enables instant profit sharing, thus attracting trading experts, the "Providers" to the Doo Prime platform and become a premium "Provider" on the platform.


Doo Prime CopyTrading, A Win-Win Platform For Trading Novice And Experts
In short, with today's volatile market, CopyTrading is undoubtedly a boon for many novice users. Doo Prime CopyTrading combines the best of all worlds, satisfying both novice traders and gurus, achieving a win-win situation.
To learn more about the features of Doo Prime CopyTrading, please check out our article "Doo Prime CopyTrading Is Officially Launched".


| About Doo Prime
Our Trading Instruments
Securities | Futures | Forex | Precious Metals | Commodities | Stock Indices
Doo Prime is an international pre-eminent online broker under Doo Group, which strives to provide professional investors with global CFD trading products in Securities, Futures, Forex, Precious Metals, Commodities, and Stock Indices. At present, Doo Prime is delivering the finest trading experience to more than 60,000 professional clients, with an average trading volume of more than USD51.223 billion each month.
Doo Prime entities respectively holds the relevant financial regulatory licenses in Seychelles, Mauritius, and Vanuatu with operation centers in Dallas, Sydney, Singapore, Hong Kong, Dubai, Kuala Lumpur, and other regions.
With robust financial technology infrastructure, well-established partnerships, and an experienced technical team, Doo Prime boasts a safe and secure trading environment, competitive trading costs, as well as deposit and withdrawal methods that support 10 different currencies. Doo Prime also incorporates 24/7 multilingual customer service and extremely fast trade execution via multiple industry-leading trading terminals such as MT4, MT5, TradingView, and InTrade, covering over 10,000 trading products.
Doo Prime's vision and mission are to become a financial technology-focused broker, streamlining international global financial products investment.
For more information about Doo Prime, please contact us at:
Phone:
Europe : +44 11 3733 5199
Asia : +852 3704 4241
Asia – Singapore: +65 6011 1415
Asia – China : +86 400 8427 539
E-mail:
Technical Support: [email protected]
Account Manager: [email protected]

Risk Disclosure
Trading in financial instruments involves high risks due to the fluctuation in the value and prices of the underlying financial instruments. Due to the adverse and unpredictable market movements, large losses exceeding the investor's initial investment could incur within a short period of time. The past performance of a financial instrument is not an indication of its future performance. Investments in certain services should be made on margin or leverage, where relatively small movements in trading prices may have a disproportionately large impact on the client's investment and client should therefore be prepared to suffer significant losses when using such trading facilities.
Please make sure you read and fully understand the trading risks of the respective financial instrument before engaging in any transaction with Doo Prime's trading platforms. You should seek independent professional advice if you do not understand any of the risks disclosed by us herein or any risk associated with the trade and investment of financial instruments. Please refer to Doo Prime's Client Agreement and Risk Disclosure and Acknowledgement Notice to find out more.
Disclaimer
This information is addressed to the general public solely for information purposes and should not be taken as investment advice, recommendation, offer, or solicitation to buy or sell any financial instrument. The information displayed herein has been prepared without any reference or consideration to any particular recipient's investment objectives or financial situation. Any references to the past performance of a financial instrument, index, or a packaged investment product shall not be taken as a reliable indicator of its future performance. Doo Prime and its holding company, affiliates, subsidiaries, associated companies, partners and their respective employees, make no representation or warranties to the information displayed and shall not be liable for any direct, indirect, special or consequential loss or damages incurred a result of any inaccuracies or incompleteness of the information provided, and any direct or indirect trading risks, profit, or loss arising from any individual's or client's investment.