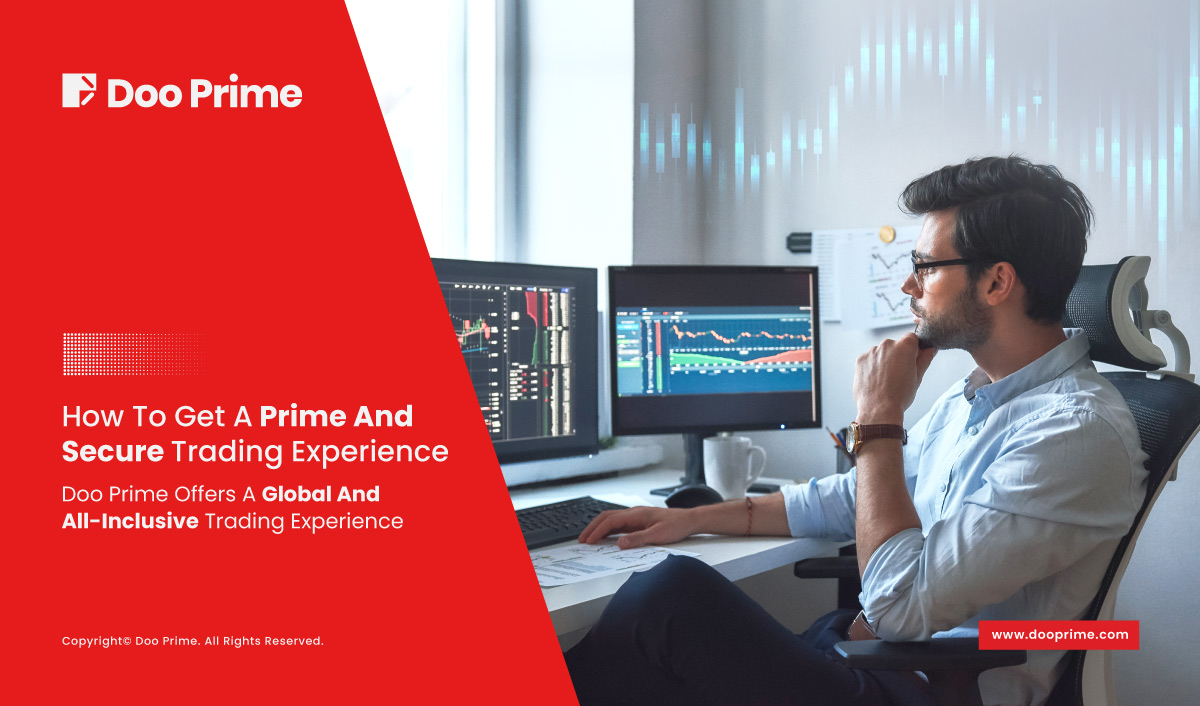 Doo Prime Offers A Global And All-Inclusive Trading Experience
Venturing into trading can be an overwhelming process, especially when considering which platform offers the best terms, rewards, leverage, range of trading options, trading cost, and most importantly, security.
There are countless options out there that are easily accessible, – yet it is difficult to justify which will equate to your trading needs the most. Now, this is the crucial part.
One solution to getting a prime trading experience that covers all aspects, from security to exciting rewards, is Doo Prime. Read on to discover how Doo Prime operates in providing a prime and secure trading experience for all clients globally.


Providing 24/7 Multilingual Services & Help Centers
Since Doo Prime's establishment in 2015, the company and the team have been developing progressively in a rapidly changing environment. Throughout the years, Doo Prime has successfully penetrated the global market and expanded its global business footprint.
At current, Doo Prime employs more than 500 people from 10 cities with different financial backgrounds. Our global presence spreads through London, Dallas, Singapore, Hong Kong, Dubai, Kuala Lumpur, Taipei, Ho Chi Minh City, Bangkok, Mauritius, Seychelles, and Vanuatu.
To ensure all clients are well served and assisted, Doo Prime has set up a number of customer service channels, with English, Chinese, Vietnamese, Thai, Malay, Korean, Arabic, and other languages available. Our dedicated team of professionals is on call 24/7, constantly ready to be of service for our clients around the world.
With years of industry experience, Doo Prime has managed to govern a well-established and effective response mechanism that guarantees all of Doo Prime's clients' trading requests are met.


Trade Securely With Our Proven Success
Doo Prime stands out among many brokerages with its safe and convenient trading platform and high-quality investment environment, trusted by clients worldwide.
To prove our success, Doo Prime has attained two awards presented by FOLLOWME, an open community trading platform. Doo Prime's honorable and featured achievements with FOLLOWME includes the "Best Overall Broker" award in 2020 and the "Top 10 Popular Broker" award in 2021.
By the same token, Doo Prime was ranked 3rd in the 2020-2021 "Top Ten Most Rated Brokers Selection" under Huiyou.com and ranked the top 3 in the broker ranking leaderboard, in being frequently featured on third-party broker ranking websites.
These awards have not only shown the great recognition of Doo Prime's premium trading experience, but also a testament to Doo Prime's global leadership in trading depth. To add, it also showcases our dedication to actively be involved in an active community trading network that is recognized, and trusted by a wide range of traders.


Doo Prime Shows Financial Prowess With International Strategic Partnerships
In recent years, Doo Prime has established collaborative efforts with a number of important financial institutions, gaining international recognition and laying a leading position in the industry. This process has been a key driver in furthering global growth, as well as enhancing services and provide for clients.
Cutting-edge tech and prime liquidity management are some of our focus points. In line with that, Doo Prime has collaborated with oneZero on enhancing our liquidity clearing system, Abans International Limited to better facilitate asset and liquidity management, and Cloudflare's technology for enhanced security.
These successful partnerships demonstrated the agility of Doo Prime's strength in the industry. With consumer behavior evolving faster than ever, we are adapting to this advancement by enhancing our innovation, leveraging our technology capabilities, and executing with speed.
Ultimately, Doo Prime priorities and commits in delivering global investors with the best trading experience, while unremittingly improving the quality of our products and services.
We will continue to focus on customer needs, optimize the trading environment as well as experience, and work with international partners to further provide outstanding trading services to users around the world.
Join Doo Prime now and take on a prime and secure trading experience under the auspices of a well-established broker!


If you have any queries, please do not hesitate to contact our Client Support Team at any time via:
Phone:
Europe: +44 11 3733 5199
Asia: +852 3704 4241
Asia – China: +86 400 8427 539
Email:
Technical Support: [email protected]
Sales Representative: [email protected]