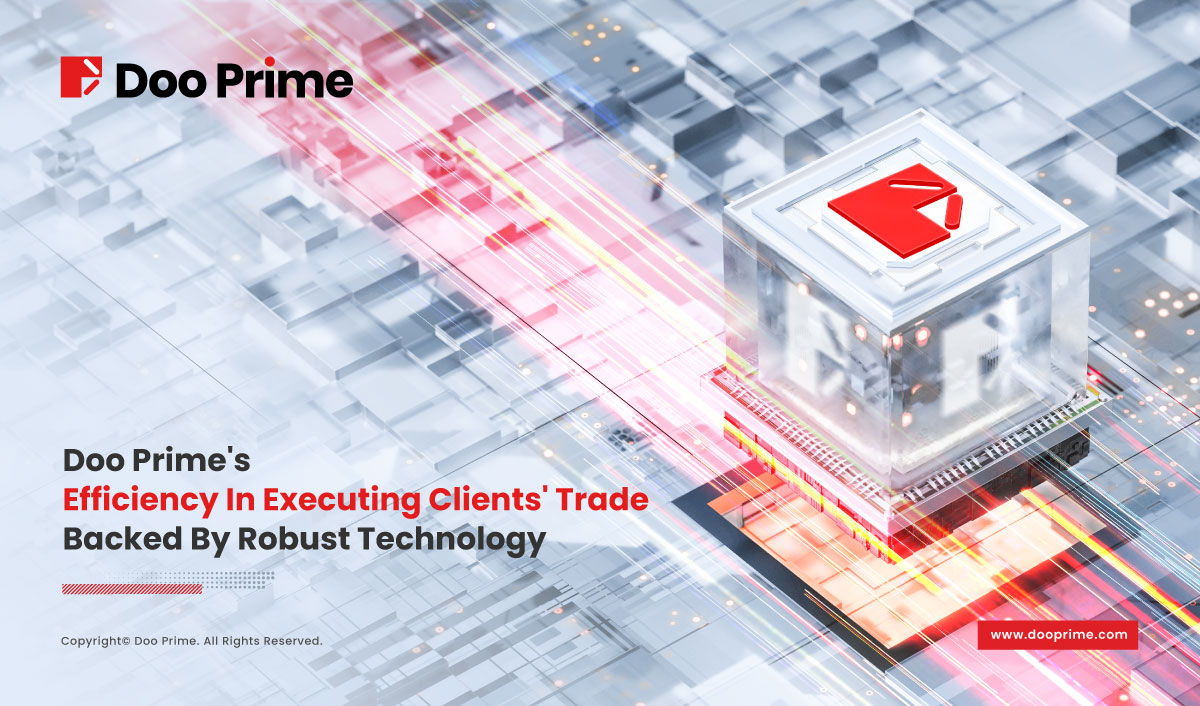 Doo Prime's Efficiency In Executing Clients' Trade Is Backed By Robust Technology
If you are looking for a one-stop platform that can cater to your every need in seizing the trading opportunities around the globe – look no further than Doo Prime.
Doo Prime is currently one of the fastest growing online trading platforms that have garnered a reputation among the international media and traders with its outstanding services and a wide array of trading products.
Some of the offerings that Doo Prime takes pride in are:
24/7 multi-language customer support
being one of the lowest trading costs in the industry
ultra-low latency and 50millisecond-level order execution
offering 10,000+ trading products which include securities, futures, forex, precious metals, commodities, and stock indices via contracts for difference (CFDs)
To date, more than 30,000 traders alongside over 250+ institutional partners globally have chosen Doo Prime as their preferred trading platform and contributed a monthly average trading volume of USD 15 billion.


Choosing Doo Prime's Cutting-edge Technology
Doo Prime's swift and stable connectivity and performance is powered by some of the most advanced technologies, such as the Border Gateway Protocol (BGP) and Direct Market Access (DMA).
BGP enables Doo Prime users to seize trading opportunities around the globe and place their orders as quickly and efficiently from anywhere in the world.
It functions as the postal service of the Internet – when someone drops a letter into a mailbox. The BGP processes that piece of mail and chooses a fast, efficient route to deliver that letter to its recipient.
Hence, when it comes to submitting data across the Internet, BGP is responsible for looking at all of the available paths that data could travel and picking the best route, which contributed to the ultra-low latency and millisecond trading order execution on Doo Prime.
DMA, on the other hand, is a direct connection to financial market exchanges that makes the completion of a financial market transaction final. As a result, trading on a platform equipped with DMA can result in greater efficiency and cost savings for traders.


Robust IT Infrastructure Anchored By Corporate Synergies
Doo Prime is an international pre-eminent online broker under Doo Group, a fintech-motivated financial service group, headquartered in Singapore.
With its global expertise and strategic insights, Doo Group has established Doo Prime, Doo Clearing, Doo Financial, and Doo Tech, providing top-notch, comprehensive, and diversified financial solutions and services across various segments in the industry.
Through collaborating with each other, Doo Prime and its affiliates are creating synergies that bring each other to the next level.
In the case of Doo Prime, its IT infrastructure is connected to the exclusive financial data center of the Group's brand, Doo Tech, and Doo Clearing, the data clearing center, along with our partnership with the world's leading data operator, Equinix.
With the dedicated point-to-point connections offered by the data centers, Doo Prime is able to build up trading servers that feature DMA and optimized by the BGP technology to offer the fastest industrial network connection and the most stable trading environment to users.


An Ever-evolving Platform That Strives To Create Maximum Value For Clients
With years of industry experience and world-class infrastructure, Doo Prime has emerged as the top preferred trading platform by both retail and institutional traders due to its merits.
However, the platform is not planning to rest on its laurels as it always strives to enhance its offering to the market, which is in line with Doo Prime's goal of creating maximum value for clients.
As underlined in our slogan, Doo Prime strives to be client's preferred private broker and has kept on innovating, and improving the platform's professionalism, while working alongside with world-renowned partners to become a financial market leader to enable its clients to enjoy a seamless, safe, and competitive trading experience.
Interested to know more about how Doo Prime's robust infrastructure and advanced technological strength can give you a trading edge? Visit dooprimenews.com and learn more now!


If you have any queries, please do not hesitate to contact our Client Support Team at any time via:
Phone:
Europe: +44 11 3733 5199
Asia: +852 3704 4241
Asia – China: +86 400 8427 539
Email:
Technical Support: [email protected]
Sales Representative: [email protected]