WORLDWIDE: HEADLINES 


Apple closes in on $3 trillion market value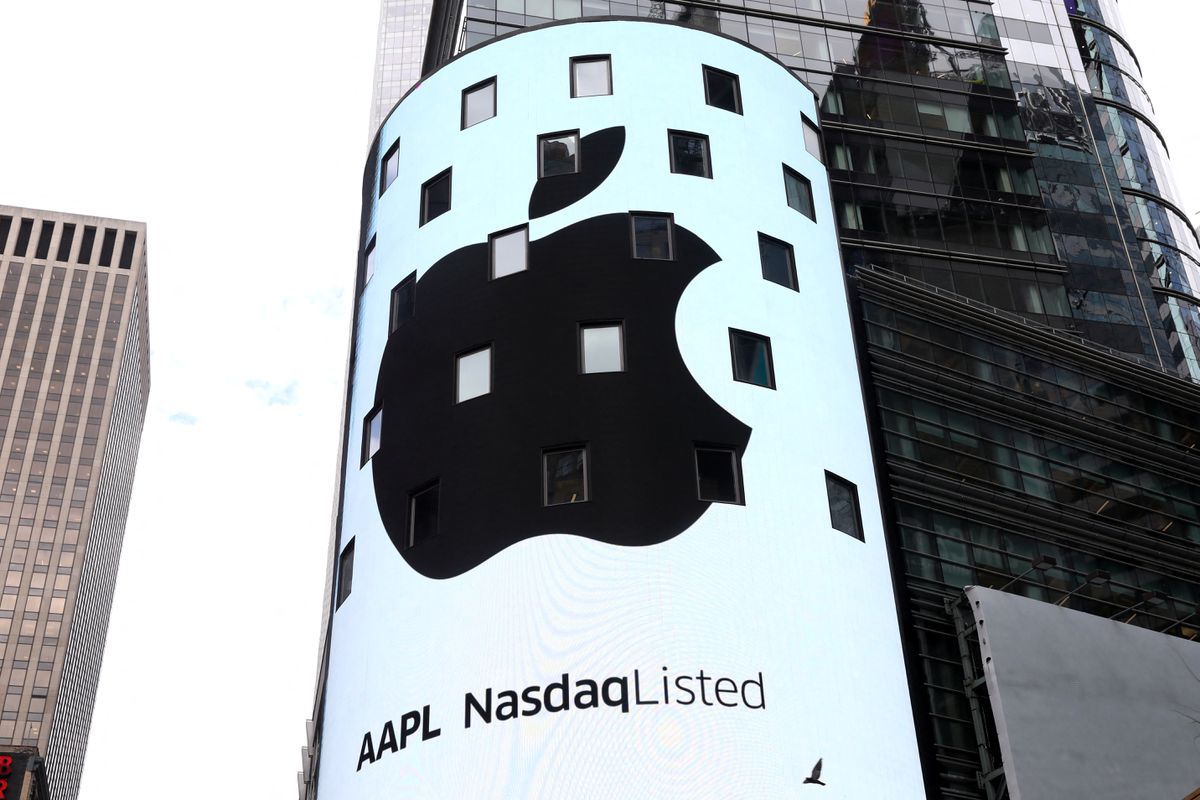 Apple Inc's (AAPL.O) market value hovered just shy of the $3 trillion mark on Monday, following a stunning run over the past decade that has turned it into the world's most valuable company.
The company's shares fell just over 2% on Monday to close at $175.74, reversing earlier gains that saw them approach the $182.86 price needed to record a $3 trillion market value.
Apple's stock rose about 11% last week, extending its more than 30% year-to-date gain as investors remain confident that flush consumers will continue to pay top dollar for iPhones, MacBooks and services such as Apple TV and Apple Music.
The iPhone maker's march from $2 trillion to near $3 trillion in market value took 16 months, as it led a group of megacap tech companies such as Google-parent Alphabet Inc (GOOGL.O) and Amazon.com Inc (AMZN.O) that benefited from people and businesses relying heavily on technology during the pandemic.
By comparison, Apple's move from $1 trillion to $2 trillion took two years.
"It's now one of the more richly valued companies in the market, which shows the dominance of U.S. technology in the world and how confident investors are that it will remain in Apple's hands," said Brian Frank, a portfolio manager at Frank Capital who sold his long-standing position in Apple in 2019 as the stock's valuation rose. "It seems like the stock has priced in every possible good outcome."
Full coverage: REUTERS 


Weibo fined by Chinese regulator for publishing illegal information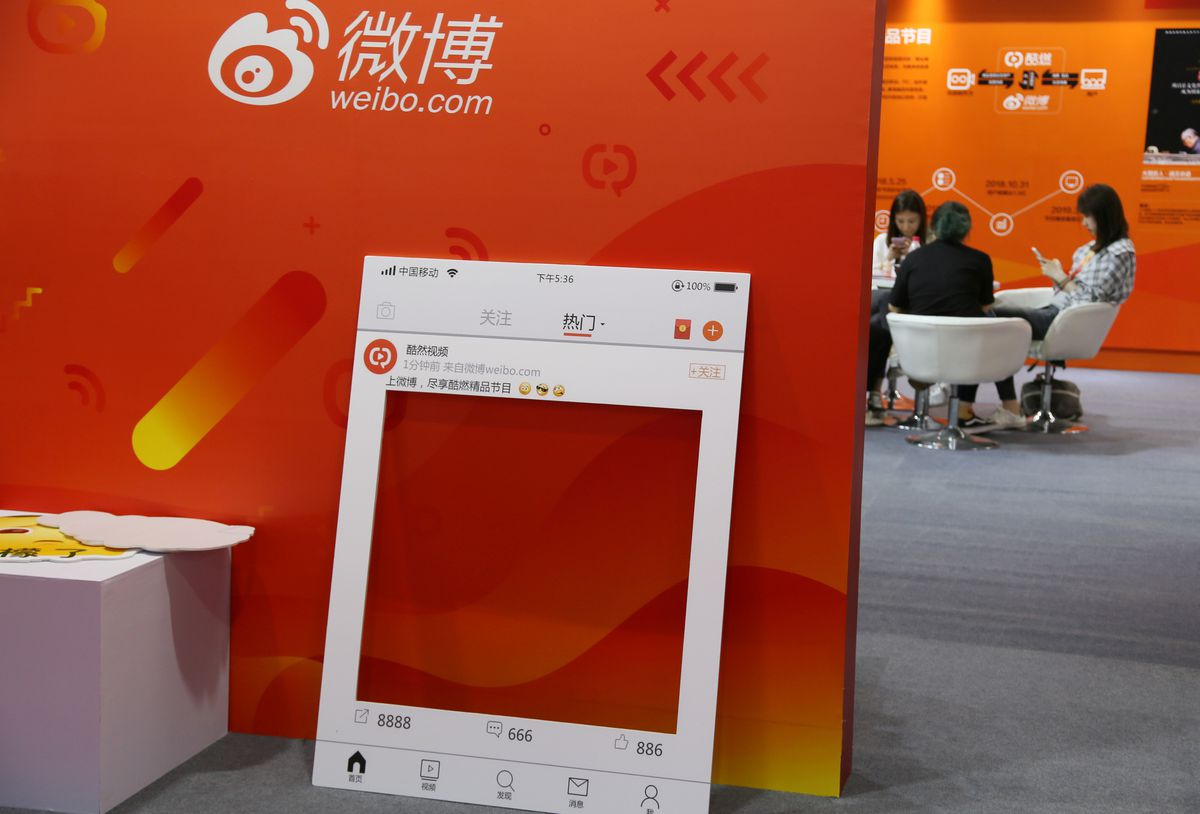 Chinese social media platform Weibo Corp has been slapped with a 3 million yuan ($470,000) fine by China's internet regulator for repeatedly publishing illegal information.
The Cyberspace Administration of China (CAC) said Weibo had violated a cybersecurity law on the protection of minors as well as other laws but did not give further details.
It also said Beijing's local cyberspace regulator had imposed 44 penalties on Weibo totaling 14.3 million yuan for the year to November.
The company, which operates a platform similar to Twitter, has been ordered to "immediately rectify and deal with relevant responsible persons seriously," the CAC said in a statement.
Weibo said in a statement it "sincerely accepts criticism" from the regulator and has established a work group in response to the penalty.
The fine is the latest in a string of penalties the regulator has imposed on tech companies this year and comes amid tougher oversight of an tightly censored internet that has seen new guidelines issued for news sites and online platforms. Authorities have said they want to promote a "civilised" internet.
These efforts include a crackdown on online "fan culture" and banning social media companies from aggressively promoting celebrities, saying they were a bad influence on young people.
Earlier this month, the CAC fined Douban, a popular site for reviewing movies, 1.5 million yuan citing "unlawful release of information".
Full coverage: REUTERS 


WORLDWIDE: FINANCE/MARKETS 


Asian stocks dip as Omicron spreads, Fed decision looms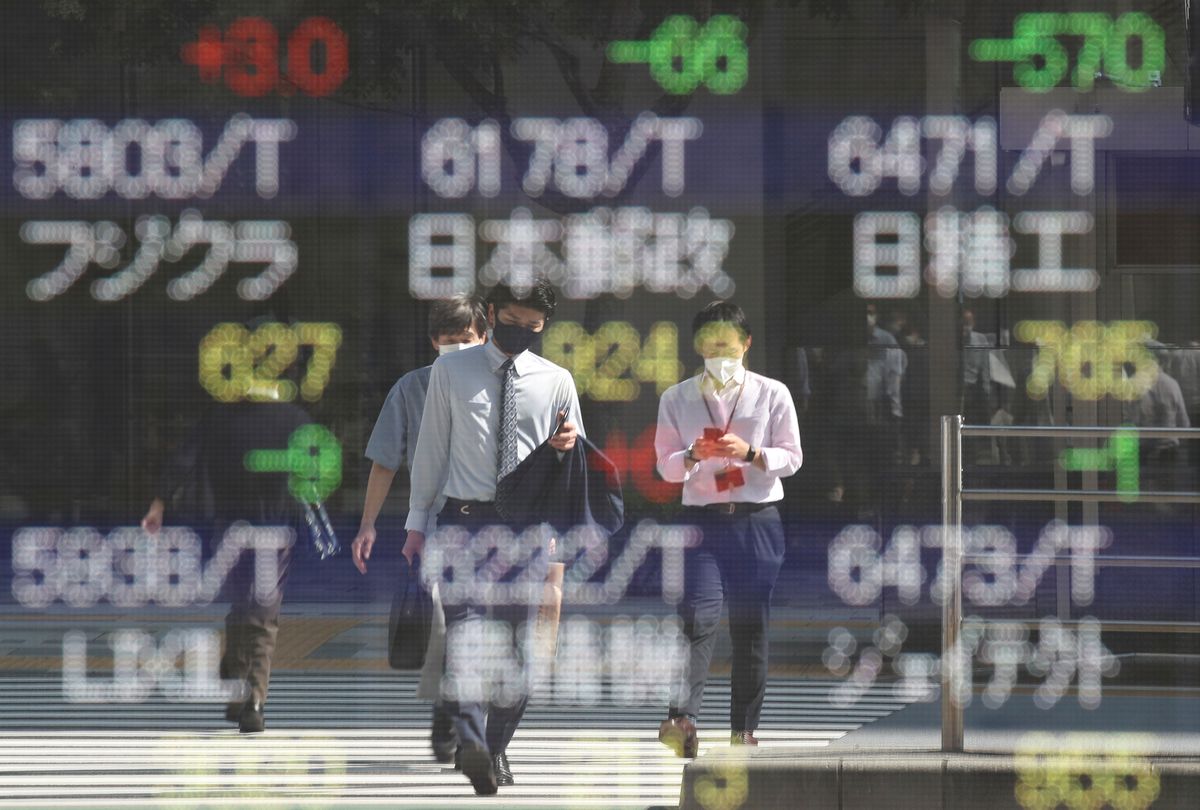 Asian stocks and oil prices slipped on Tuesday as the spread of the Omicron coronavirus variant rattled investors who were already on edge ahead of a slew of central bank decisions this week, including a key Federal Reserve meeting.
MSCI's broadest index of Asia-Pacific shares outside Japan (.MIAPJ0000PUS) was down 0.46%.
China's CSI300 index (.CSI300) was also 0.41% lower, after health authorities in Tianjin detected mainland the country's first Omicron case.
Major Chinese manufacturing province Zhejiang is also fighting its first COVID-19 cluster this year, with tens of thousands of citizens in quarantine and virus-hit areas suspending business operations.
The combination of the economic risks from the Omicron variant and a potentially more hawkish tone from the Fed on Wednesday dampened risk appetite.
"We expected to see an acceleration of tapering by the Fed and, of course that bringing forward interest rate increases, so it's going to be interesting to see how the market deals with that," said John Milroy, an adviser at Ord Minnett in Sydney.
"I think there are reasons why you might expect to see money go back into cash for a bit, in expectation that the start of 2022 is going to be a volatile period."
Hong Kong's Hang Seng Index (.HSI) was down 1%, South Korea's KOSPI (.KS11) was 0.4% lower, Japan's Nikkei stock index (.N225) was down 0.13% and Australian shares (.AXJO) were 0.31% lower.
Full coverage: REUTERS 


Oil prices fall on demand concerns over Omicron spread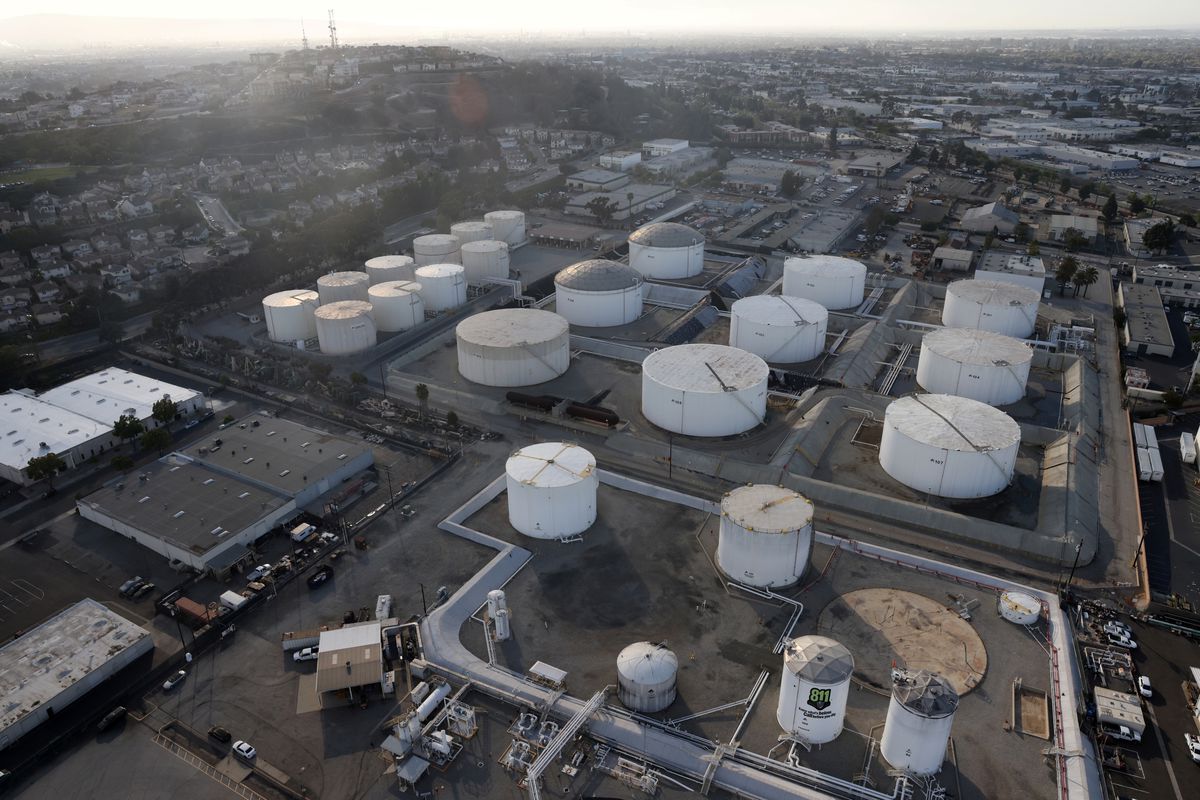 Oil prices fell on Tuesday due to investor worries about demand after renewed restrictions were imposed in Europe and Asia amid a rise in coronavirus cases.
Brent crude oil futures eased by 34 cents, or 0.5%, to $74.05 a barrel by 0401 GMT, while U.S. West Texas Intermediate (WTI) crude futures fell by 35 cents, or 0.5%, to $70.94.
"Energy traders don't want to bet against OPEC+ but all the short-term risks from Omicron to Fed tightening is proving to be very disruptive to the short-term outlook for oil prices," said Edward Moya, senior analyst at OANDA.
"The virus spread across Europe is delivering a bigger hit than expected and when you calculate family gatherings for the holidays, the short-term outlook could get slashed over the next month."
Governments around the world, including most recently Britain and Norway, were tightening restrictions to stop the spread of the Omicron variant.
At least one person has died in Britain after contracting the Omicron coronavirus variant, the first publicly confirmed death globally from the swiftly spreading strain.
In China, major manufacturing province Zhejiang is fighting its first COVID-19 cluster this year, with tens of thousands of citizens in quarantine and virus-hit areas suspending business operations, cutting flights and cancelling events.
The Asian Development Bank on Tuesday trimmed its growth forecasts for developing Asia for this year and next to reflect risks and uncertainty brought on by the Omicron coronavirus variant, which could also hamper oil demand.
Full coverage: REUTERS 


Dollar near one-week high amid hawkish Fed hopes, Omicron fears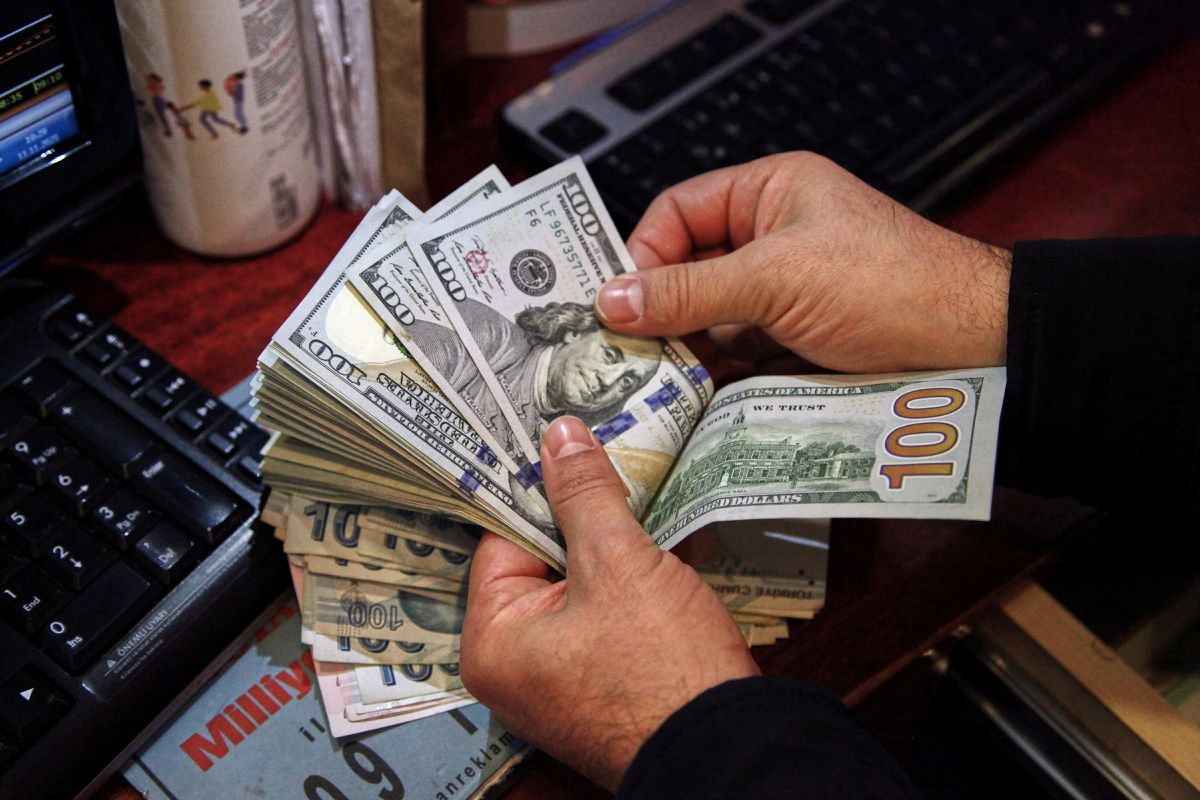 The dollar traded near a one-week high versus a basket of major rivals on Tuesday, supported by expectations of a hawkish Federal Reserve meeting this week and haven demand amid continued uncertainty about the Omicron coronavirus variant.
The dollar index, which measure the currency against six peers, was little changed at 96.416, after touching 96.450 on Monday for the first time since Dec. 7.
The Fed's two-day meeting that begins later Tuesday headlines a string of central banks announcing policy decisions this week, including the European Central Bank and Bank of England on Thursday and the Bank of Japan on Friday.
The U.S. central bank is expected to announce it will wrap up its bond buying stimulus sooner than previously communicated, potentially setting up earlier interest rate increases next year.
Money markets currently price good odds of a rate hike by June, with another as early as November.
"That leaves a very high bar for the Fed to deliver a 'hawkish surprise'," Westpac strategists wrote in a client note.
"But even if the Fed merely matches elevated expectations, they are still streets ahead of the ECB, who is looking for ways to maintain accommodation" after its Pandemic Emergency Purchase Programme (PEPP) is due to end in March.
Although the dollar index's advance has slowed recently, pullbacks into the mid-95 level are a buy, the strategists said.
Full coverage: REUTERS