WORLDWIDE: HEADLINES  


Analysis: OPEC disagreement lays bare growing UAE-Saudi economic rivalry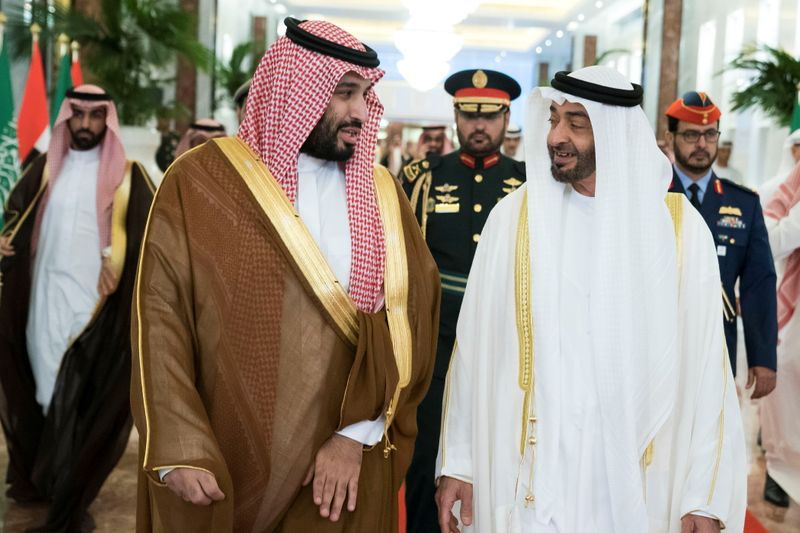 Rare public disagreement between the United Arab Emirates and Saudi Arabia over OPEC policy points to a growing economic rivalry between the two largest Arab economies which only looks set to intensify, several regional analysts said.
The UAE's opposition this weekend to a proposed eight-month extension to output curbs, favored by Saudi Arabia, was a rare display of defiance by Abu Dhabi, whose Crown Prince Mohammed bin Zayed al-Nahyan has been a staunch ally of Saudi Crown Prince Mohammed bin Salman.
The disagreement led the OPEC+ talks to be called off on Monday.
"The current OPEC standoff signals a wider push by the UAE to assert its economic and national self-interest vis-à-vis Saudi Arabia," said Amir Khan, senior economist at Saudi National Bank.
The alliance between the young ambitious princes had propelled a hawkish foreign policy that saw them launch a military campaign in Yemen, lead an Arab boycott of Qatar and combat Islamist political groups in the Middle East and beyond.
But as Saudi Arabia tries to wean its economy off oil, it is vying with the UAE for foreign capital and talent, although economists say it will take time to truly challenge the region's business, trade, and tourism hub. 
"There is this creeping economic competition in the relationship between the two biggest Arab economies and the competition is bound to intensify," said Emirati political analyst Abdulkhaleq Abdulla.
"The UAE is speaking its mind … but the relationship is strong and the leadership know-how to resolve issues," he said. 
The UAE foreign ministry and the Saudi government communications office did not immediately respond to Reuters' requests for comment on their economic and political relations. 
While commonly perceived threats from Iran and Islamist groups in the region are likely to keep a lid on political differences, analysts say, the two states are seen as likely to increasingly butt heads on matters of economic sovereignty. 
Full coverage: REUTERS 


World shares cling near record highs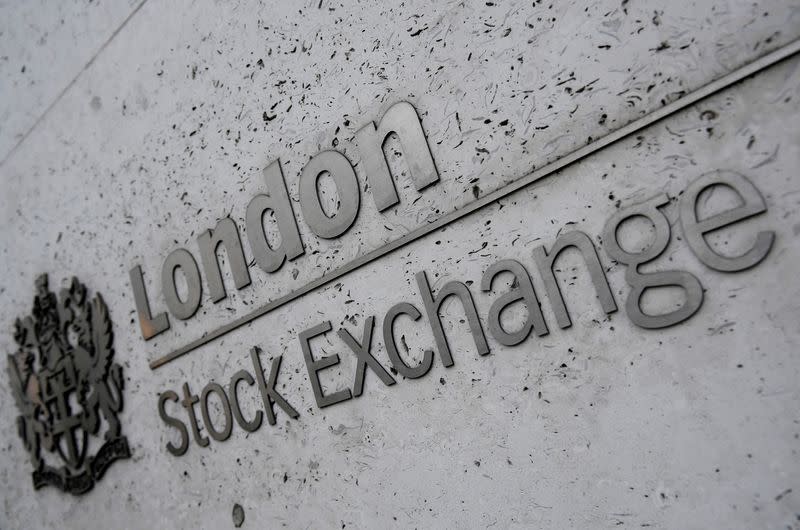 World stocks clung close to record highs on Monday as worries about the Delta variant of COVID-19 offset positive sentiment from surging eurozone business activity and a welcome U.S. jobs report. 
The STOXX index (.STOXX) of 600 leading European companies was flat, reversing earlier losses after data showed eurozone businesses expanded activity at the fastest rate in 15 years in June.  
Activity for British services firms also soared in June, albeit at a slightly slower rate.
French shares (.FCHI) sank 0.4% as Health Minister Olivier Veran warned France could be heading for a fourth wave of the pandemic due to the highly transmissible Delta variant.
COVID-19 angst also weighed on Japan shares, with the Nikkei (.N225) falling 0.6%, to a two-week low, following a surge in infections in Tokyo, just weeks before the city hosts the Olympics.
MSCI's broadest index of Asia-Pacific shares outside Japan (.MIAPJ0000PUS), was flat.
China's blue-chip stock index (.CSI300) recovered from earlier losses to close 0.1% higher as pledges by Beijing to continue policy support for its tech sector helped counter worries about a crackdown on ride-hailing giant Didi Global and scrutiny of other platform companies in the country.  
The MSCI All Country World index (.MIWD00000PUS) closed at a record 724.66 last week and was 0.1% higher on Monday. 
Trading was thinner than usual with U.S. markets closed for the extended 4th of July weekend.
"Markets, in general, are still trying to find their feet," said James Athey, investment director, Aberdeen Standard Investments. 
"Equities, of course, continue to shrug off or ignore anything that might be considered remotely negative as they continue their merry and complacent dance towards an inevitable reckoning."
S&P 500 futures signaled a 0.1% dip for Tuesday's open, after the index closed 0.8% higher at a record on Friday. The Dow Jones Industrial Average (.DJI) rose 0.4% and the Nasdaq Composite (.IXIC) added 0.8% to also hit a record.
U.S. non-farm payrolls increased by a bigger-than-expected 850,000 jobs last month, data on Friday showed. But the unemployment rate unexpectedly ticked up to 5.9% from 5.8%, while the closely watched average hourly earnings, a gauge of wage inflation, rose 0.3% last month, lower than the consensus forecast for a 0.4% increase.
Full coverage: REUTERS 


WORLDWIDE: FINANCE / MARKETS  


Asia opens higher, but China tech worries weigh on Hong Kong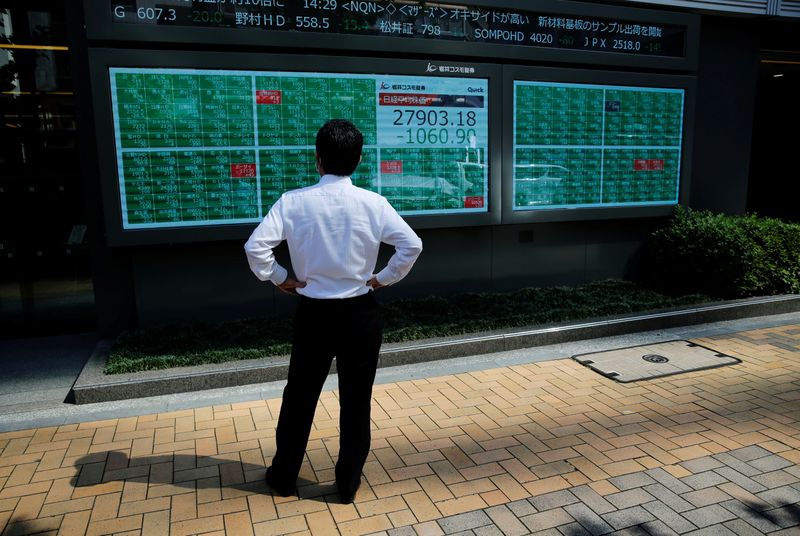 Most Asian share markets opened a fraction higher on Tuesday, ahead of a key decision by Australia's central bank on its quantitative easing program and despite ongoing concerns over the future regulation of China's powerful technology sector.
U.S. markets were closed on Monday to mark the Independence Day holiday, leaving the Asian region without a strong lead to start trading on Tuesday.
MSCI's broadest index of Asia-Pacific shares outside Japan (.MIAPJ0000PUS) was up 0.05%.
In Hong Kong, the Hang Seng Index (.HSI) was down 0.7% while China's CSI300 (.CSI300) was off by nearly 0.3%.
Japan's Nikkei (.N225) was up 0.45% while the S&P ASX200 (.AXJO) stood 0.21% higher. In South Korea, the Kospi 200 Index (.KS200) rose 0.5% in early trade.
Chinese technology stocks remain under the microscope on Tuesday after the Cyberspace Administration of China (CAC) ordered an investigation into Didi Global Holdings (DIDI.N) just days after it listed on the New York Stock Exchange.
"There is still lingering uncertainty from China's tech companies and they are prominent in the Asian market, so that could be a cloud for market sentiment," said Tai Hui, JPMorgan Asset Management chief Asia market strategist.
"The tech sector is very significant in Asia and we are not going to have a lot of clarity on the regulatory adjustments in China for the next few weeks or even months and (that) will be an important driver for the market."
Investor appetite for Chinese tech companies could be tested by Xiaomi Corp (1810.HK) mandating 12 banks on Tuesday to lead a potential U.S. dollar debt issuance.
Globally, the publication of the U.S. Federal Reserve's Federal Open Markets Committee minutes for June on Wednesday is highly anticipated by investors for guidance on whether ongoing emergency stimulus measures could start to be tapered.
Full coverage: REUTERS 


Dollar awaits Fed minutes, kiwi aloft on rate expectations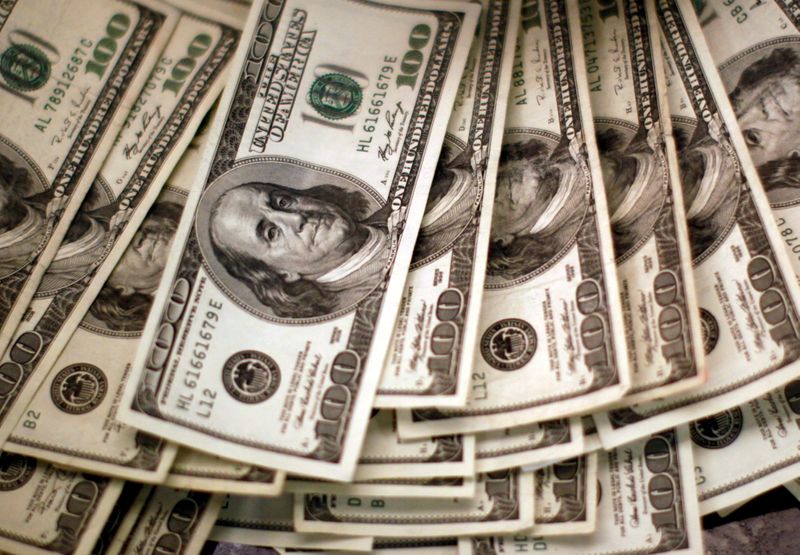 The New Zealand dollar rose on Tuesday after a strong business survey pulled forward rate hike expectations there to as soon November, while its Australian counterpart crept higher ahead of its own crucial central bank policy meeting later in the day.
The U.S. dollar and other majors were mostly steady as investors wait on the minutes from the Federal Reserve's meeting in June when it surprised markets with a hawkish shift. They are due to be published on Wednesday.
The euro held at $1.1860, more or less where it left off Friday and the yen rose a tad to 110.86 per dollar. Sterling nudged higher after Britain set plans to end COVID-19 restrictions in a fortnight, and last bought $1.3857.
The kiwi rose as much as 0.4% to a one-week high of $0.7066, briefly breaking above its 200-day moving average, before settling around $0.7055 in morning trade.
The Aussie tacked on 0.2% to $0.7541, though it was capped ahead of the Reserve Bank of Australia (RBA) meeting.
A business survey in New Zealand showed a sharp improvement in confidence, a willingness to raise prices and a record high level of firms facing hiring issues – prompting ASB Bank to pull forward rate hike expectations to just four months away.
"It is very clear that record amounts of monetary stimulus are no longer needed to support the economy and inflation risks are getting too high for comfort," said ASB senior economist Jane Turner in a note. "We now expect the RBNZ to start lifting the OCR from November this year (previously May 2022)."
Swaps pricing also shifted to point to a roughly 3/4 chance of a November hike which, if it occurred, would put the Reserve Bank of New Zealand on par with the super-hawkish Norges Bank which is alone among G10 banks in forecasting a 2021 hike.
Full coverage: REUTERS 


Oil rises further on hopes of tighter supply as OPEC+ talks abandoned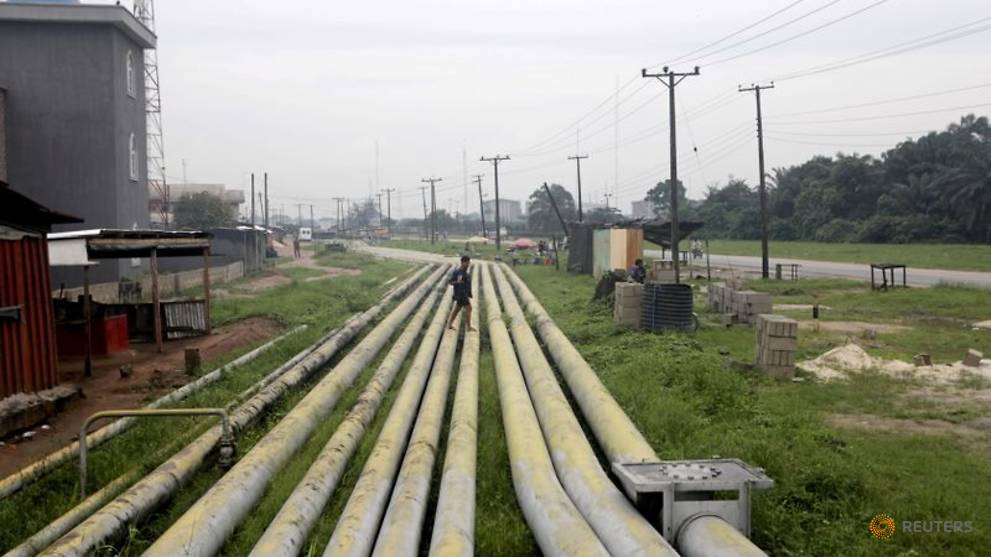 Oil prices rose slightly on Tuesday after the previous day's rally, supported by expectations of a tighter market as output talks of OPEC+ nations were called off, but concerns that members may start to increase production capped gains.
Brent crude was up 7 cents, or 0.1%, at $77.23 a barrel by 0052 GMT, after gaining 1.3% on Monday.
U.S. West Texas Intermediate (WTI) crude futures were at $76.38 a barrel, up $1.22, or 1.6%, from Friday's close, having traded through a U.S. holiday to mark Independence Day without a settlement.
Ministers of the Organization of the Petroleum Exporting Countries (OPEC) and its allies, a group known as OPEC+, called off oil output talks and set no new date to resume them, after clashing last week when the United Arab Emirates rejected a proposed eight-month extension to output curbs, meaning no deal to boost production has been agreed.
"Expectations of OPEC+ not adding the extra supply to the market from August lent support on Monday, but investors are not keen to move in either direction from here due to uncertainty over actual actions by the OPEC+ members from next month," said Toshitaka Tazawa, an analyst at commodities broker Fujitomi Co.
Iraqi Oil Minister Ihsan Abdul Jabbar said on Monday that his country is committed to the current agreement with OPEC and its allies and does not want to see oil prices soaring above current levels to achieve stability.
He also said he hopes that in 10 days there could be a date for the next meeting.
OPEC+ agreed on record output cuts in 2020 to cope with a COVID 19-induced price crash.
The producers have been gradually easing the output restrictions, but a plan on Friday to lift output by about 2 million barrels per day (bpd) from August to December 2021 and to extend the pact on a series of gradual output shifts to the end of 2022 was blocked by the UAE.
Full coverage: REUTERS