WORLDWIDE: HEADLINES  


FTSE says to add Didi in indexes as planned on July 8, barring trade halt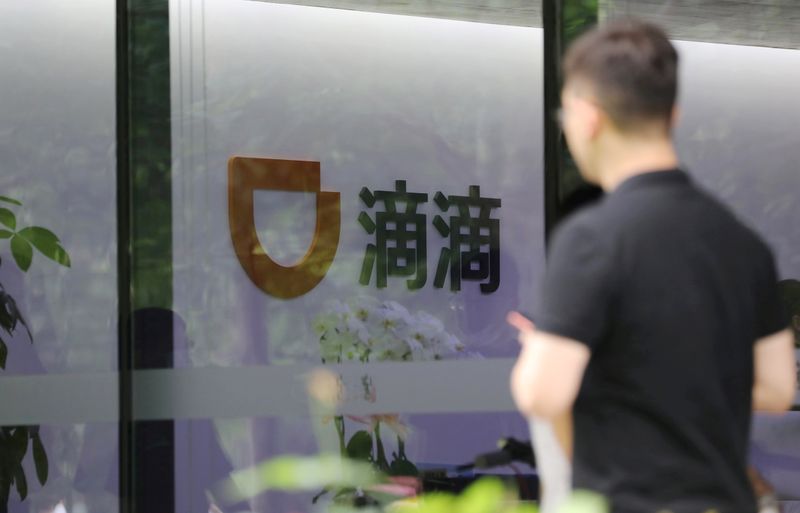 Index publisher FTSE Russell said Didi Global Inc (DIDI.N) will be added to its global equity indexes as scheduled on July 8, but not if trading in shares of the Chinese ride-hailing company is suspended during U.S. market hours on Wednesday.
FTSE Russell said earlier this month Didi will be included in the FTSE All-World Index, the FTSE Global Large Cap Index, and the FTSE Emerging Index in an expedited entry following the Chinese company's $4.4 billion listing on the New York Stock Exchange last week.
But Didi and its investors have been thrown into turmoil since late last week as Chinese regulators launched a crackdown on the company. Its shares slumped in U.S. trading on Tuesday, in the first session since the regulators ordered the company's app to be taken down in China.
"In the event that trading in Didi Global ADS is suspended during U.S. market hours on Wednesday, FTSE Russell will not proceed with the fast entry addition and monitor, in accordance with the index policy for trading halts and market closures," said in a statement on its website.
It was not immediately clear why FTSE Russell was making a reference to a chance of a trading halt for Didi.
The index publisher, against whose indexes funds benchmark trillions of dollars of assets, was not immediately reachable for comment.
Full coverage: REUTERS 


Samsung Electronics flags 53% jump in Q2 profit, tops estimates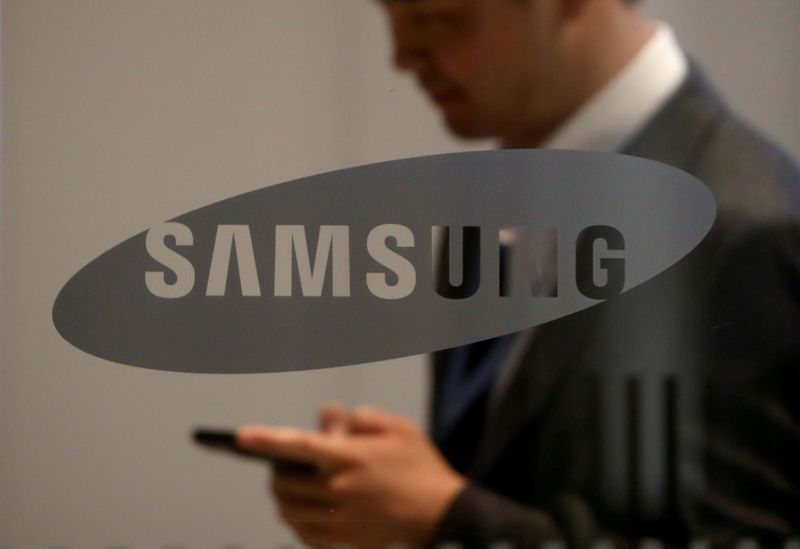 Samsung Electronics Co Ltd (005930.KS) on Wednesday reported a likely 53% jump in second-quarter operating profit, beating market estimates on the back of strong chip prices and demand despite lower smartphone sales.
The preliminary result is up 33% from the first quarter and underscores the soaring demand for chips that has depleted stockpiles amid a pandemic-led consumer appetite for electronics and recovering investment in data centers.
The world's largest memory chip and smartphone maker said profit for the quarter ended June 30 was likely 12.5 trillion won ($11 billion), well above a Refinitiv SmartEstimate of 11.3 trillion won. If confirmed later this month, it would be the tech giant's biggest second-quarter profit since 2018.
"Third-quarter profit is expected to be even higher on strong mobile DRAM memory chip prices, and peak seasons for mobile and display businesses," said Park Sung-soon, analyst at Cape Investment & Securities.
For the second quarter, Samsung's chip division profit likely jumped by a fifth or more from a year earlier, analysts said, helped by strong memory-chip prices and demand for consumer electronics and from data center customers.
Samsung's memory chip shipments, especially for DRAM chips widely used in servers, mobile phones and other computing devices, were larger than expected, contributing to chip profits that dwarfed a steep quarter-over-quarter fall in smartphone shipments.
Improved yield in cutting-edge 1z nanometer DRAM chip production using ASML's (ASML.AS) extreme ultraviolet lithography (EUV) machines also likely lessened costs from the first quarter, analysts said.
Profits at Samsung's chip contract manufacturing and logic chip design businesses were likely to have improved too as operations at a storm-hit factory in Texas returned to normal, analysts said.
Full coverage: REUTERS 


WORLDWIDE: FINANCE / MARKETS  


Asia shares stumble, bonds and dollar find safe-haven demand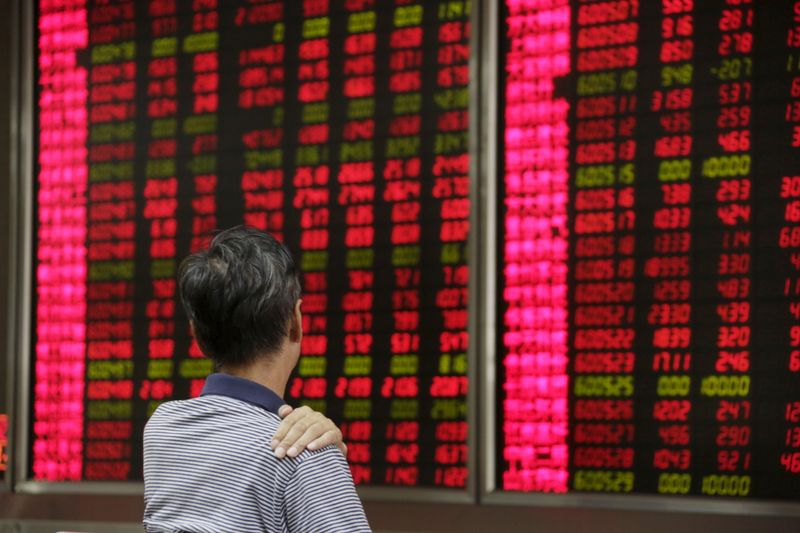 Asian share markets stumbled on Wednesday as a bout of risk aversion boosted bonds and the dollar, while investors braced for minutes from the Federal Reserve's last meeting which should underline a hawkish turn in U.S. monetary policy.
Dealers were hard pressed to find a single catalyst for the sudden change of mood, but a Chinese crackdown on tech companies had clearly had an impact.
Hong Kong stocks shed another 1% to near six-month lows, while U.S.-listed ride-hailing company Didi Global Inc shed more than 20% in New York. Alibaba Group <BABA.N., Baidu Inc and JD.com all fell.
MSCI's broadest index of Asia-Pacific shares outside Japan edged down 0.4%, while Japan's Nikkei slipped 0.9%.
Going the other way, Australian stocks managed to firm 0.6% and Chinese blue chips added 0.2%.
Nasdaq futures and S&P 500 futures were both holding steady for the moment.
Wall Street had been unsettled by a survey showing a slight cooling in the red-hot U.S. services sector, though at 60.1 the ISM index was still historically high.
"Normally any ISM reading approaching 60 or above would be seen as strong, but details play to the idea that there is a speed limit to the recovery amid shortage of inputs and labor, alongside still elevated costs," said Rodrigo Catril, a senior FX strategist at NAB.
The skittish mood helped Treasuries extend their recent rally with yields on U.S. 10-year notes dropping almost 8 basis points overnight to 1.348%. That was the lowest since February and also the largest daily decline since February.
The outperformance of longer-dated debt saw the yield curve bull flatten, which could be a bet the Fed will tighten policy pre-emptively to head off inflation.
Minutes of the Fed's June policy meeting due later on Wednesday might show how serious members were about tapering their asset buying and how early hikes could begin.
Expectations of a hawkish tone helped the dollar rally against a basket of currencies to 92.543, up from a low of 92.003 on Tuesday. The euro dropped back to $1.1823, near its lowest since March while commodity-linked currencies slipped.
Full coverage: REUTERS 


Euro near 3-month low after soft data, dollar looks to Fed's minutes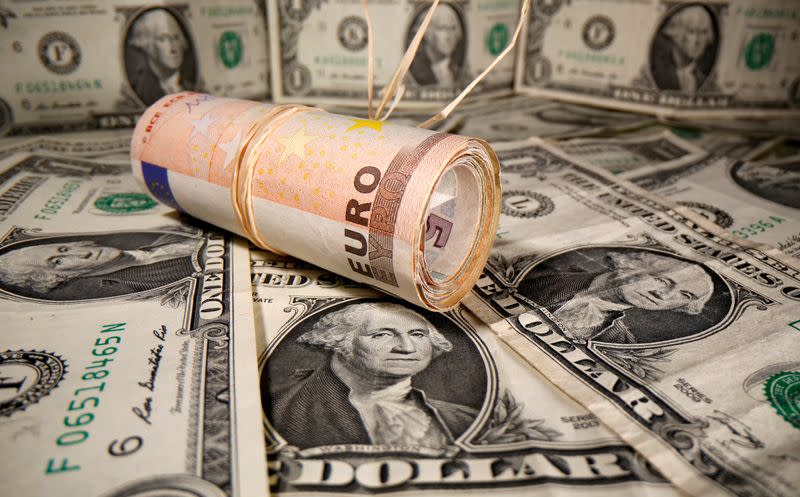 The euro staggered near a three-month low against the dollar on Wednesday after disappointing German data raised doubts about the strength of the economic recovery, while the dollar awaited the Federal Reserve's minutes from its last policy meeting.
The single currency changed hands at $1.1820, having touched a three-month low of $1.1806 on Tuesday. Against the yen, it fell to 130.81 yen, edging near its two-month low of 130.05 set on June 21.
Investor sentiment in Germany, the euro zone's biggest economy, fell sharply in July, though it remained at a very high level, the ZEW economic research institute reported.
Even more worrying, separate data showed orders for German-made goods posted their sharpest slump in May since the first lockdown in 2020, hurt by weaker demand from countries outside the euro zone.
Other risk-sensitive currencies took a hit after oil prices abruptly plunged as OPEC producers cancelled a meeting when major players were unable to come to an agreement to increase supply.
The Australian dollar traded at $0.7490, giving up gains made on Tuesday after the Reserve Bank of Australia took its first step towards tapering its stimulus.
The RBA announced a third round of its quantitative easing program albeit at a size smaller size than the previous two rounds, while retaining the April 2024 bond for its three-year yield target of 0.1%.
Cautious risk sentiment underpinned the yen, which strengthened to 110.645 yen per dollar, extending its rebound from its 15-month low of 111.64 touched last week.
The yen's gains came as U.S. bond yields fell to their lowest levels since February after data signaled the service sector expanded at a slower pace.
Yields have fallen in recent weeks also as many speculators who had bet that rising inflation could prompt the Federal Reserve to tighten its policy soon have been forced to bail out of their positions.
Minutes from the Fed's June policy meeting due later on Wednesday, however, could offer fresh hints on its policy outlook.
Full coverage: REUTERS 


Oil steadies after tumble as market awaits OPEC+ clarity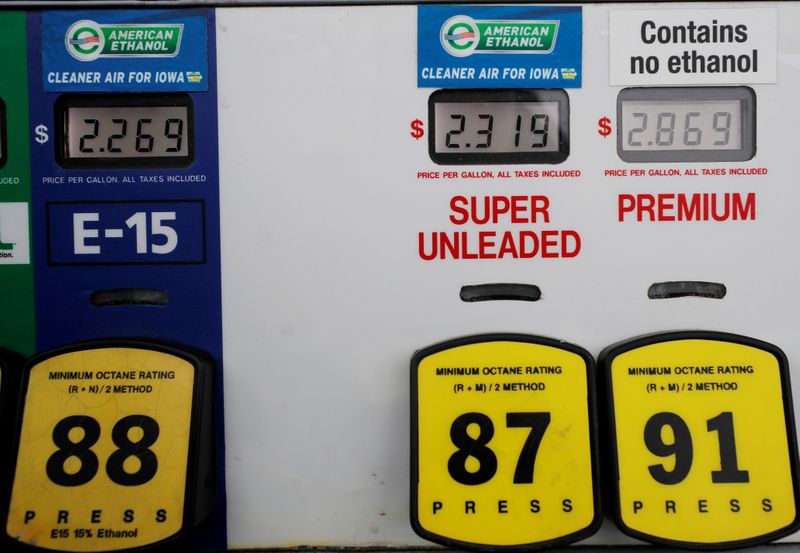 Oil prices steadied on Wednesday after a steep drop in the previous session, following the cancellation of talks among OPEC+ producers that raised the prospect that the world's major crude exporters will turn on the taps to gain market share.
Brent crude was up 3 cents at $74.56 a barrel by 0115 GMT, after slumping more than 3% on Tuesday. U.S. oil was up 7 cents at $73.44 a barrel, having declined by more than 2% in the previous session.
Energy ministers from OPEC+, a grouping that includes the Organization of the Petroleum Exporting Countries (OPEC) along with Russia and other oil producing countries, ended talks on supply policy on Monday.
Divisions between Saudi Arabia, the biggest OPEC producer, and the United Arab Emirates (UAE), which opposed extending supply constraints designed to support prices after the fall in demand from the pandemic, were the main reason behind the failure of the discussions.
"There is a possibility of an OPEC+ rebellion that could bring unregulated output back to the market," Rystad Energy oil markets analyst Louise Dickson said in a note.
Nonetheless, "the market is getting too tight for consumers, especially in the U.S., where oil is becoming uncomfortably expensive for consumers and industry," Dickson added.
OPEC voted on Friday to raise production by about 2 million barrels per day from August to December and to extend the remaining output reductions to the end of next year, but UAE resistance scuppered an agreement.
The breakdown of talks initially sent oil prices higher with U.S. oil hitting the highest since 2014.
Goldman Sachs said the failure of the discussions has clouded OPEC's production policy, although the bank reiterated its expectation that Brent would rise $80 per barrel early next year.
Full coverage: REUTERS