WORLDWIDE: HEADLINES
Fed officials sift through tea leaves of weak U.S. jobs report
Federal Reserve officials grappled on Tuesday with April's surprisingly weak employment growth, maintaining faith in the U.S. economic rebound but acknowledging the pace of the jobs recovery may prove choppier than anticipated.
The United States added 266,000 jobs last month, about a quarter of the gain penciled in by economists, including Fed officials themselves, in what had been anticipated to be the start of a steady run of strong job growth.
The April report instead raised a broad set of questions about the complicated interplay among peoples' decisions about whether to work during the ongoing coronavirus pandemic, constraints stemming from the lack of child care and closed schools, the slowing pace of COVID-19 vaccinations, global supply bottlenecks for critical goods like semiconductors, and the enhanced federal unemployment benefits that may be encouraging some potential workers to stay home.
In contrast to the low number of jobs created in April, job openings as of the end of March hit a record 8.1 million, narrowing the wedge with the roughly 9.8 million people still unemployed.
"What the data suggests, and what I hear anecdotally, is that labor demand and labor supply are both on the path to recovery but they are recovering at different paces and there may be friction," Fed Governor Lael Brainard told the Society for Advancing Business Writing and Editing (SABEW).
"There are still concerns over contracting the virus, the need to take public transportation," she said, while many parents are waiting for schools to reopen.
Full coverage: REUTERS
EA signals gaming boom extending run with upbeat annual forecast
Electronic Arts Inc (EA.O) on Tuesday forecast annual adjusted revenue above analysts' estimates, betting that demand for its titles, including "FIFA 21" and "Apex Legends," would stay strong even as COVID-19 restrictions ease.
The video gaming industry has been a big pandemic winner thanks to a surge in engagement from gamers staying indoors. U.S. consumer spending on video games rose 18% in March to a record $5.6 billion, according to data from research firm NPD.
But speedy vaccinations and easing curbs have encouraged people to head outdoors, raising concerns that the gaming boom would soon fade.
EA on Tuesday signaled it expected the momentum to continue, estimating full-year adjusted revenue to be $7.30 billion, higher than a Refinitiv IBES estimate of $6.61 billion.
"We expect to continue to drive strong organic growth in Apex Legends in fiscal 2022 and expand the franchise to new platforms with the launch of Apex Mobile in the back half of the year," Chief Financial Officer Blake Jorgensen said on a post-earnings call.
The company's shares were nearly 3% higher at $145.05 in extended trading.
Net income for the quarter ended March 31 fell to $76 million, or 26 cents per share, from $418 million, $1.43 per share, a year earlier.
Excluding one-time items, the company earned $1.23 per share, beating expectations of $1.05 per share. Revenue of $1.49 billion also exceeded estimates of $1.39 billion.
Full coverage: REUTERS
WORLDWIDE: FINANCE / MARKETS
Asia shares wallow near one-month lows on inflation anxiety
Asian shares languished near one-month lows on Wednesday as investors speculated surging commodity prices and growing inflationary pressure in the United States could lead to earlier rate hikes and higher bond yields globally.
MSCI's broadest index of Asia-Pacific shares outside Japan eased 0.1%, after tumbling 1.6% on Tuesday for its biggest daily percentage drop since March 24.
"There isn't a clear catalyst behind this purge," said Marios Hadjikyriacos, investment analyst for XM.
"It seems to be a combination of inflation fears making a comeback and some market participants moving higher along the value spectrum, cutting their exposure to anything with a stretched valuation."
At 683.8 points, the regional index is not too far from a record high of 745.89 touched in February and is still up 3% this year so far, on top of a 19% jump in 2020 and a near 16% rise in 2019.
Japan's Nikkei rose 0.6%.
Australia shares skidded 0.4% while South Korea's KOSPI index slipped 0.1%.
Some analysts said the fact the sell-off was largely contained to technology shares suggested that investors were merely moving away from more speculative plays, rather than entirely losing faith in the economic outlook.
Overnight on Wall Street, technology stocks were again among the biggest losers though the tech-focused Nasdaq reversed the bulk of its early 2% decline over the course of the day. The Dow dropped 1.4% and the S&P 500 fell 0.9%.
The equity rout barely helped drive any safe haven flows into the greenback, and futures pointed to a mildly positive open for Wall Street. E-mini futures for the S&P 500 nudged 0.1% higher in early Asian trading.
All eyes are now on the U.S. consumer price index report to be released by the U.S. Labor Department on Wednesday with market-based measures of inflation expectations having moved higher.
Full coverage: REUTERS
U.S. crude output to decline more than previously forecast in 2021 -EIA
U.S. crude oil production is expected to fall by 290,000 barrels per day (bpd) in 2021 to 11.02 million bpd, the U.S. Energy Information Administration (EIA) said on Tuesday, a steeper decline than its previous forecast for a drop of 270,000 bpd.
U.S. oil producers have been gradually increasing drilling activity as oil prices have rebounded but output growth has been muted as investors pressure companies to rein in spending and focus on returns.
In 2022, output is expected to rise by 820,000 bpd to 11.84 million bpd, unchanged from the EIA's estimate last month.
"Because the average price of West Texas Intermediate crude oil remains above $55 per barrel in our forecast, we expect producers will drill and complete enough wells in the coming months to offset declines at existing wells," the agency said in a monthly forecast.
The EIA said it expects U.S. petroleum and other liquid fuel consumption to rise 1.39 million bpd to 19.51 million bpd in 2021, compared with a previous forecast for a rise of 1.32 million bpd.
The agency expects that gasoline consumption in the United States will average almost 9 million bpd this summer, between April and September, which is 1.2 million bpd more than last summer but almost 600,000 bpd less than summer of 2019.
For 2022, U.S. consumption is forecast to rise 1.02 million bpd to 20.53 million bpd, higher than its previous estimate for an increase of 980,000 bpd.
Full coverage: REUTERS
Dollar holds near 10-week low ahead of inflation report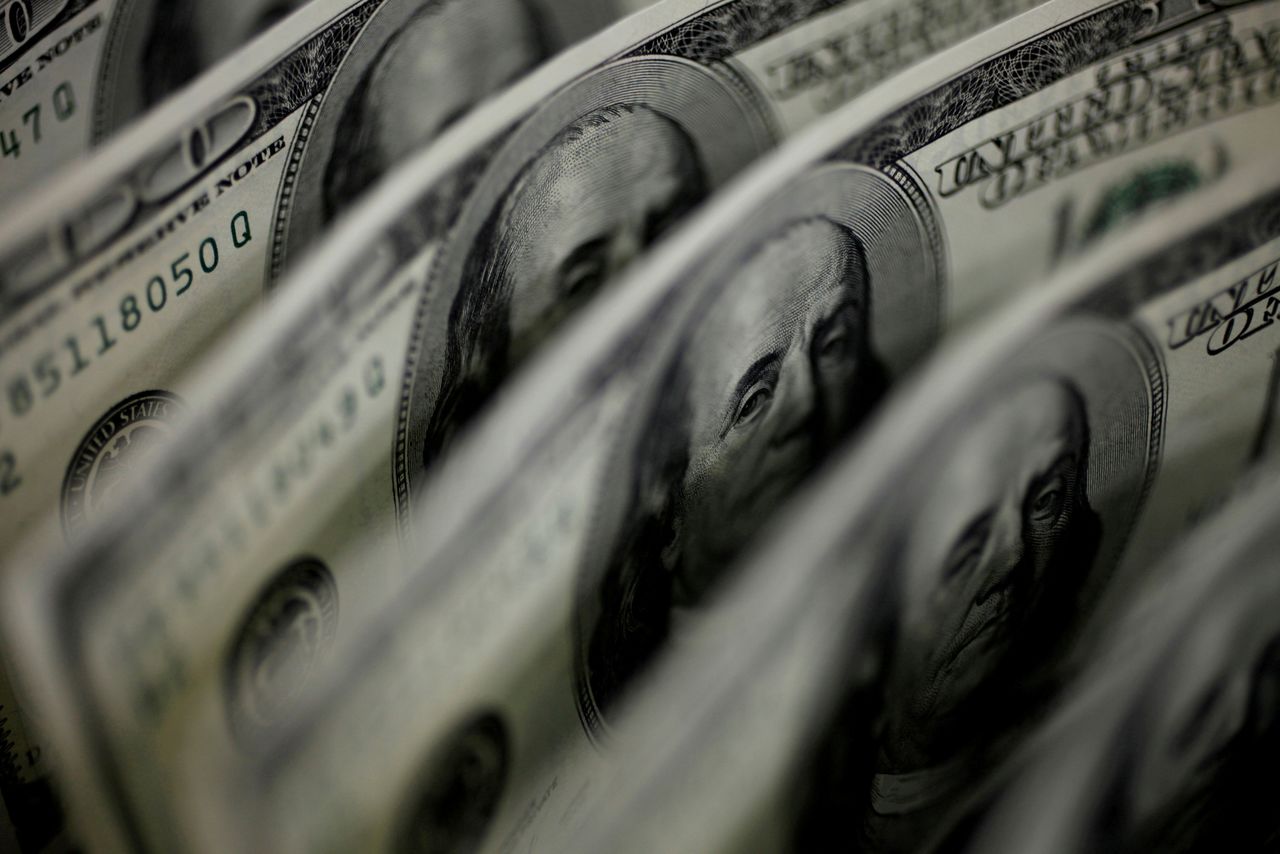 The U.S. dollar hit a 2-1/2-month low early in the New York session, then stabilized around those levels on Tuesday afternoon, the eve of U.S. consumer price data, as investors bet that rising inflation could erode the currency's value.
In recent years, rising inflation expectations have helped the dollar because investors assumed the Federal Reserve would hike interest rates in response to higher prices. That is no longer the case.
A disappointing employment report last week triggered a widespread selloff in the greenback. And though surging commodity prices have raised concerns of higher inflation, markets believe the Fed will keep its commitment to low rates and hefty asset purchases.
"People are fearful that the Fed means what they say. And what they're saying is – we're not going to raise rates, but also we're going to let inflation run," said Andy Brenner, head of international fixed income at NatAlliance Securities.
Against a basket of its major rivals, the dollar dropped as low as 89.979, its lowest since Feb. 25, and was last down 0.11% at 90.138.
The dollar index's dip under 90 – the first time it fallen below that level since Feb. 25 – appeared to have prompted some investors to cover short dollar positions as major currencies subsequently pulled back, said a note from Action Economics.
Resource-oriented currencies, including the Canadian dollar, consolidated gains as a rally in commodity prices boosted their appeal. The loonie hit a 3-1/2 year high and was last 0.08% higher at C$1.209.
The euro hit a 2-1/2-month high during the session and was last up 0.21% at $1.215.
In cryptocurrencies, ether dipped from record levels hit on Monday, but remained up 2.60% on the day to $4,057. The second-biggest digital token has rallied roughly 46% so far in May.
Full coverage: REUTERS