WORLDWIDE: HEADLINES 


House delays vote on Biden's $1.75 trillion bill to after hours-long speech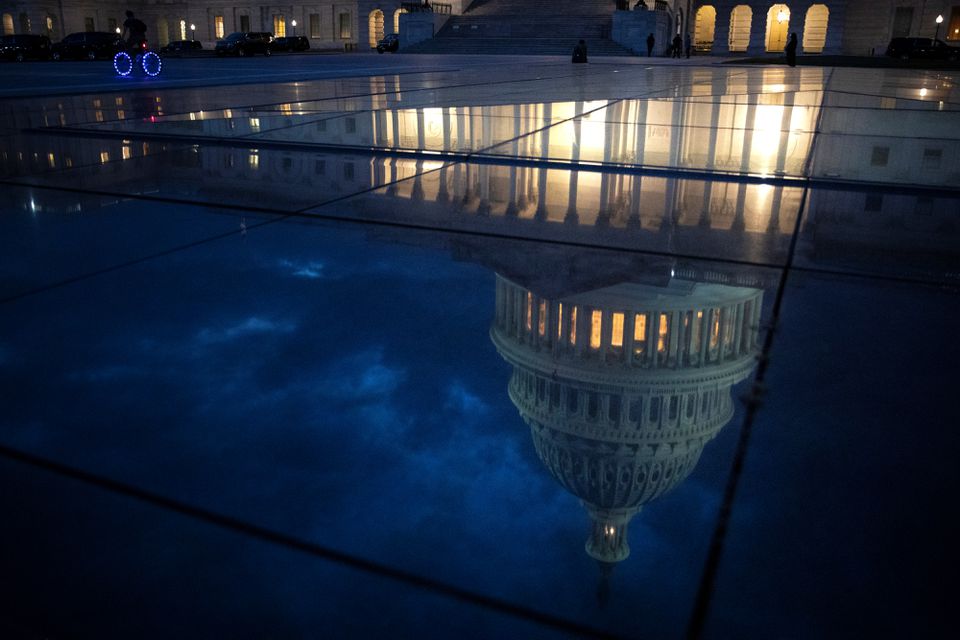 The vote on U.S. President Joe Biden's $1.75 trillion social spending bill has been delayed until Friday in the House of Representatives, after Republican House Minority Leader Kevin McCarthy gave an hours-long, circuitous speech.
The vote was originally scheduled for Thursday evening after the Congressional Budget Office (CBO), a nonpartisan arbiter, released a cost assessment of the bill, which several moderate Democrats said they needed before they would vote.
But the vote was delayed until 8 a.m. (1300 GMT) on Friday after McCarthy spoke – and often seemed to stray – from a thick binder of prepared remarks for more than four hours, at times shouting over Democrats in the House who were openly dismissive of his obstruction.
Democrats in the House were attempting to advance Biden's $1.75 trillion domestic investment bill, despite the CBO's finding that it would add to the deficit.
"I've had enough. America has had enough," McCarthy said in his speech that cataloged a list of Republican grievances, some related to the bill and some not.
The House voted 220-211 to approve the rule for debating the measure, clearing the way for a vote on passage later in the night. No Republicans supported the move.
Full coverage: REUTERS 


Japan to unveil record stimulus package, bucking global tapering trend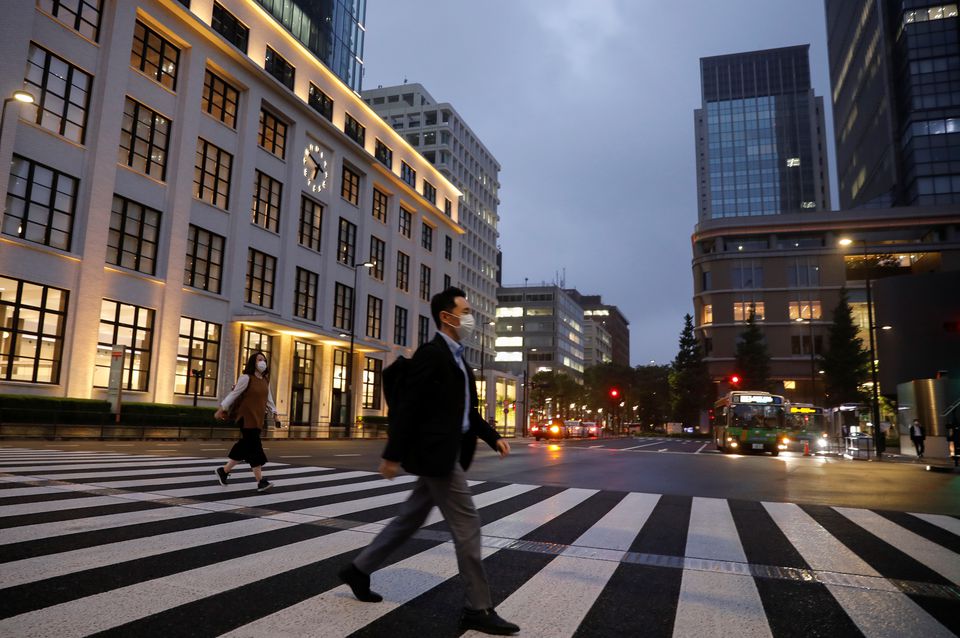 Japan is set to announce a record $490 billion spending package on Friday to cushion the economic blow from the COVID-19 pandemic, bucking a global trend towards withdrawing crisis-mode stimulus measures and adding strains to its already tattered finances.
Spending has ballooned due to an array of payouts including those criticized for being unrelated to the pandemic, such as cash handouts to households with youth aged 18 or below, and will likely lead to additional bond issuance this year, analysts said.
The massive spending would underscore the resolve of Prime Minister Fumio Kishida – once considered a fiscal conservative -to focus on reflating the economy and redistributing wealth to households.
"The reflationary monetary policy and go-big-or-go-home fiscal policy pioneered by (former Premier) Shinzo Abe is now the orthodoxy," said James Brady, an analyst at Teneo.
"Though Kishida has been known in the past for being somewhat hawkish, he appears set to continue the Abenomics paradigm for several more years."
In a meeting of government and ruling-party executives on Friday, Kishida announced his plan to spend around 56 trillion yen ($490 billion) in the stimulus package, and compile an extra budget by year-end to fund the measures.
Full coverage: REUTERS 


WORLDWIDE: FINANCE/MARKETS 


Asia sits out equities rally as Alibaba slides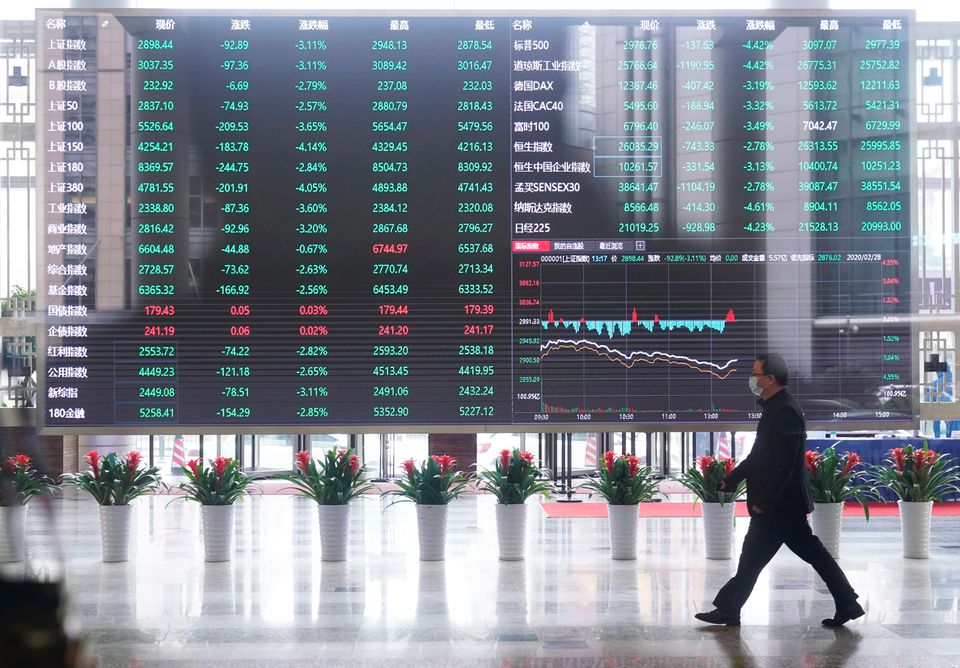 Asian shares sat out a global rally on Friday as disappointing earnings from Chinese e-commerce giant Alibaba reinforced worry about slowing growth in the world's second-largest economy, even as European and U.S. share futures indicated gains.
Elsewhere, Turkey's lira could not break far from Thursday's record low when it weakened about 6% after the central bank, under pressure from President Tayyip Erdogan, cut rates again even as inflationary risks broadened.
MSCI's broadest index of Asia-Pacific shares outside Japan (.MIAPJ0000PUS) fell 0.44% and was set for a weekly decline of 1%, even after a solid performance overnight on Wall Street boosted by upbeat corporate earnings.
That global rally seemed set to continue with Euro Stoxx 50 futures gaining 0.41%, FTSE futures advancing 0.42% and S&P 500 e-minis up 0.36%.
The tone was more subdued in Asia, with the Hong Kong benchmark (.HSI) down sharply 1.5%, dragged down by index heavyweight Alibaba (9988.HK).
The Chinese e-commerce firm's shares tumbled more than 10% after its second-quarter results missed expectations due to slowing consumption, increasing competition and a regulatory crackdown.
Kenny Ng, a strategist at brokerage Everbright Sun Hung Kai Securities, said as well as Alibaba, recent poor results at Baidu (9888.HK), which was off 3%, and Bilibili (9626.HK), whose shares are suspended, had reinforced the downward trend.
Full coverage: REUTERS 


Oil rises as investors look past possible reserve releases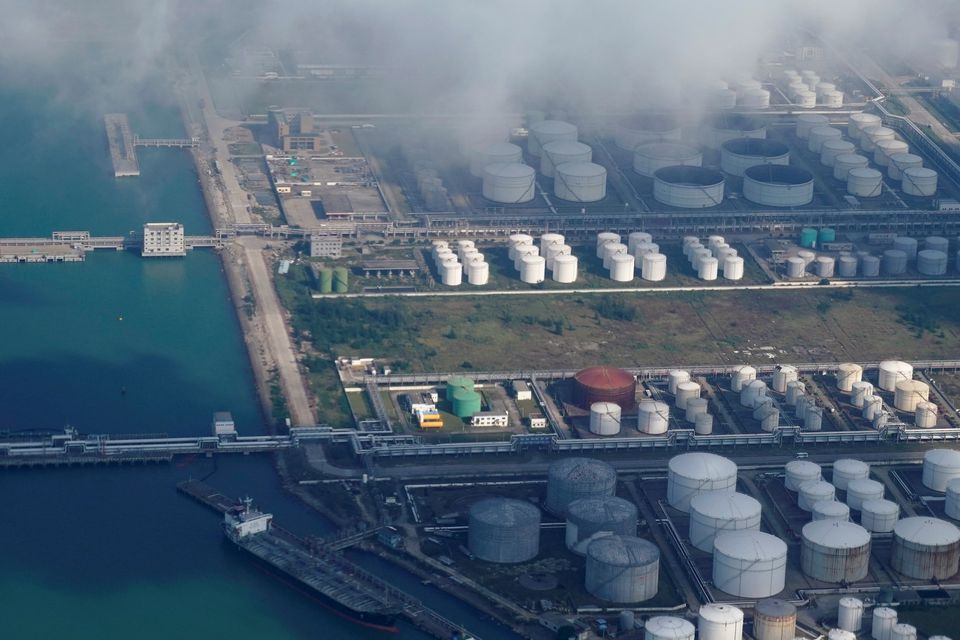 Oil prices rose on Friday, after wild swings the day before, on investor concerns that potential coordinated releases by the world's major economies of their official crude reserves to try to lower prices may have less of an impact than expected.
Brent crude was up 53 cents, or 0.7%, at $81.77 a barrel by 0437 GMT, after falling to a six-week low on Thursday before rebounding to close 1.2% higher.
U.S. West Texas Intermediate (WTI) crude for December delivery was up 49 cents at $79.50 a barrel, having swung through a more than $2 range the previous session before closing up.
The December contract expires on Friday and most trading activity has shifted to the January future, which was up 60 cents, or 0.8%, at $79.01 a barrel.
Both Brent and WTI are set for a fourth week of declines.
The market gyrations on Thursday followed a Reuters report that the United States had asked China, Japan and other big buyers to join a release of crude stocks from Strategic Petroleum Reserves (SPR).
"However, the market remains fundamentally tight and any volumes released are unlikely to substantially alter the global balance," Fitch Solutions commodities analysts said in a note. "As such, we expect any downside to prices to be limited in both scale and duration."
The Biden administration's push for a coordinated release of oil stockpiles has been seen as a signal to the OPEC+ production group that it should raise output to address concerns of high fuel prices in the world's biggest economies, starting with the United States, China and Japan.
Full coverage: REUTERS 


Euro's pain makes for dollar's weekly gain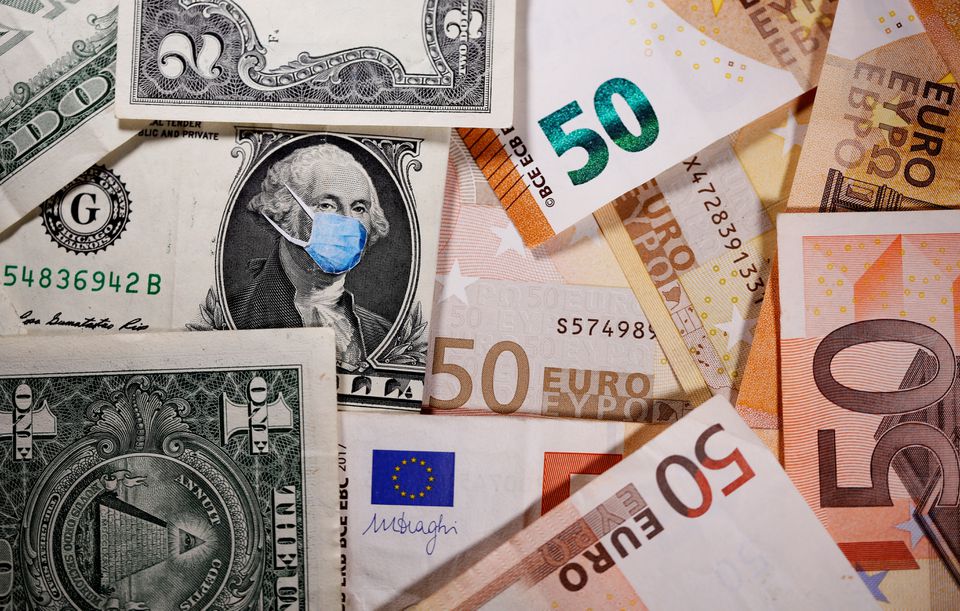 The dollar was set to post a second week of chunky gains against the euro on Friday as traders wager on interest rates rising faster and further on the North Atlantic's western shore, while sterling and the kiwi have also firmed with rate hike bets.
In emerging markets, a gathering currency crisis in Turkey has driven the lira to a record low after the central bank – facing political pressure – cut rates despite inflation running near 20%.
Among majors the euro has been the week's big mover, and although it has recovered to $1.1372 after slumping to $1.1263, traders said it remains vulnerable as fundamentals and positioning swing to favour the dollar.
The single currency has lost 0.6% this week, helping the dollar index rise 0.5% and touch a 16-month high. It last sat just shy of that at 95.531.
"Previous post-GFC occasions when the euro traded below $1.10 were accompanied by a big euro short position," said Societe Generale strategist Kit Juckes.
"If the question is 'will the market now get very short euros' then I think the answer is that it will unless data improve dramatically."
This week U.S. retail sales beat expectations on the heels of last week's inflation surprise. In Europe, meanwhile, COVID-19 is surging again, car sales slipped for a fourth consecutive month and central bankers are vowing to hold rates low.
Full coverage: REUTERS