WORLDWIDE: HEADLINES 


China's SenseTime to withdraw $767 mln Hong Kong IPO after U.S. ban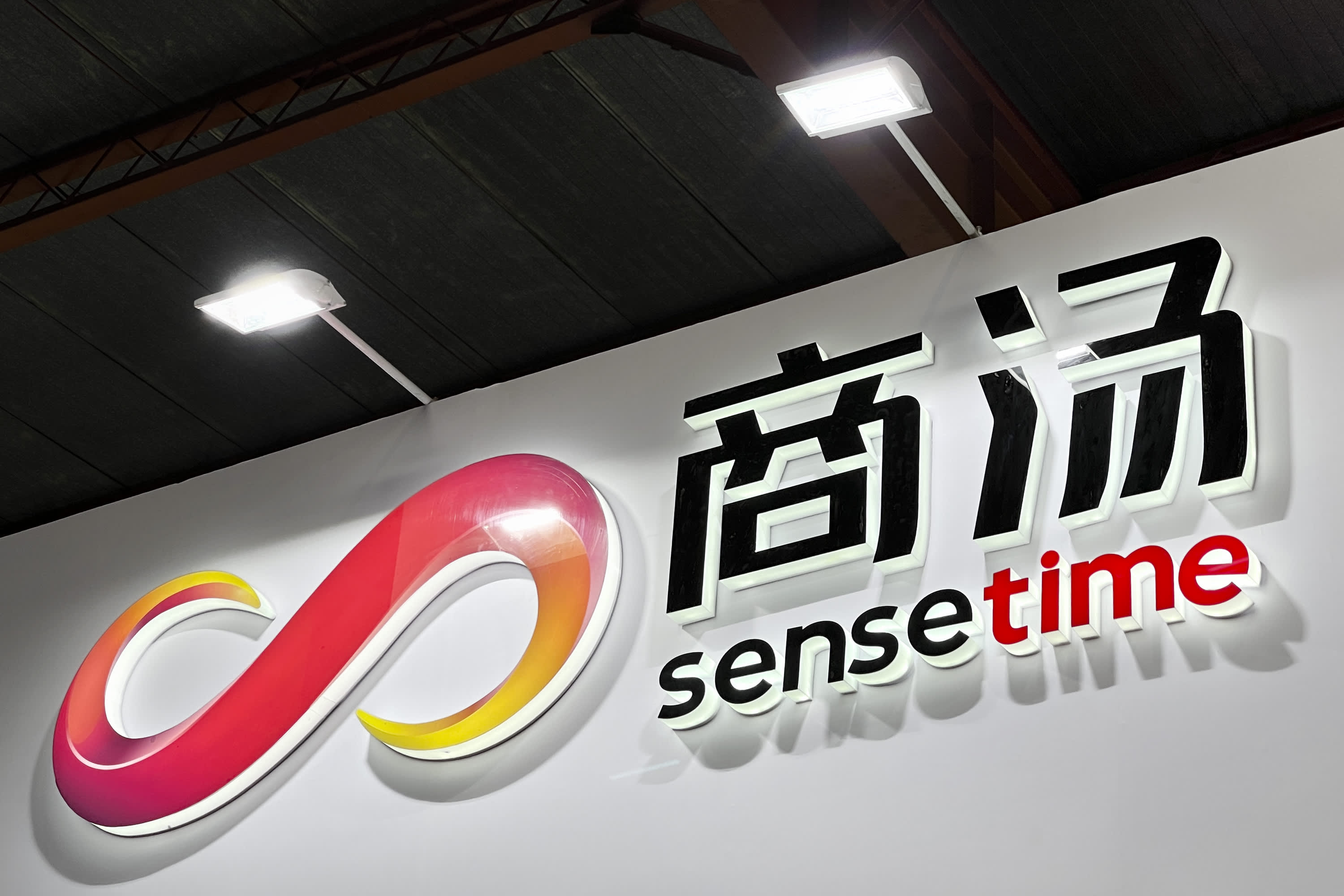 Chinese artificial intelligence start-up SenseTime Group will withdraw its $767 million Hong Kong initial public offering (IPO) on Monday and update its prospectus, two sources told Reuters, after being placed on a U.S. investment blacklist.
The sources, who have direct knowledge of the situation but could not be named as the information was not yet public, said an official announcement would be made to the Hong Kong Stock Exchange shortly.
SenseTime, which was placed on a U.S. investment blacklist on Friday by the Biden Administration, did not immediately respond to a request for comment.
Three sources confirmed SenseTime's decision to pull the IPO in its current form, while two of those people added the company would update the risk factors in its prospectus with the aim of relaunching the IPO process.
SenseTime had planned to sell 1.5 billion shares in a price range of HK$3.85 to HK$3.99, according to its regulatory filings, to raise up to $767 million, a figure that had already been trimmed earlier this year from a $2 billion target. 
However, instead of setting its listing price on Friday, as scheduled, it found itself in urgent talks with the Hong Kong Stock Exchange and its lawyers over the future deal. 
The U.S. Treasury added SenseTime to a list of "Chinese military-industrial complex companies," accusing the company of having developed facial recognition programs that can determine a target's ethnicity, with a particular focus on identifying ethnic Uyghurs. 
Full coverage: REUTERS 


Some Chinese companies suspend production in Zhejiang province on virus outbreak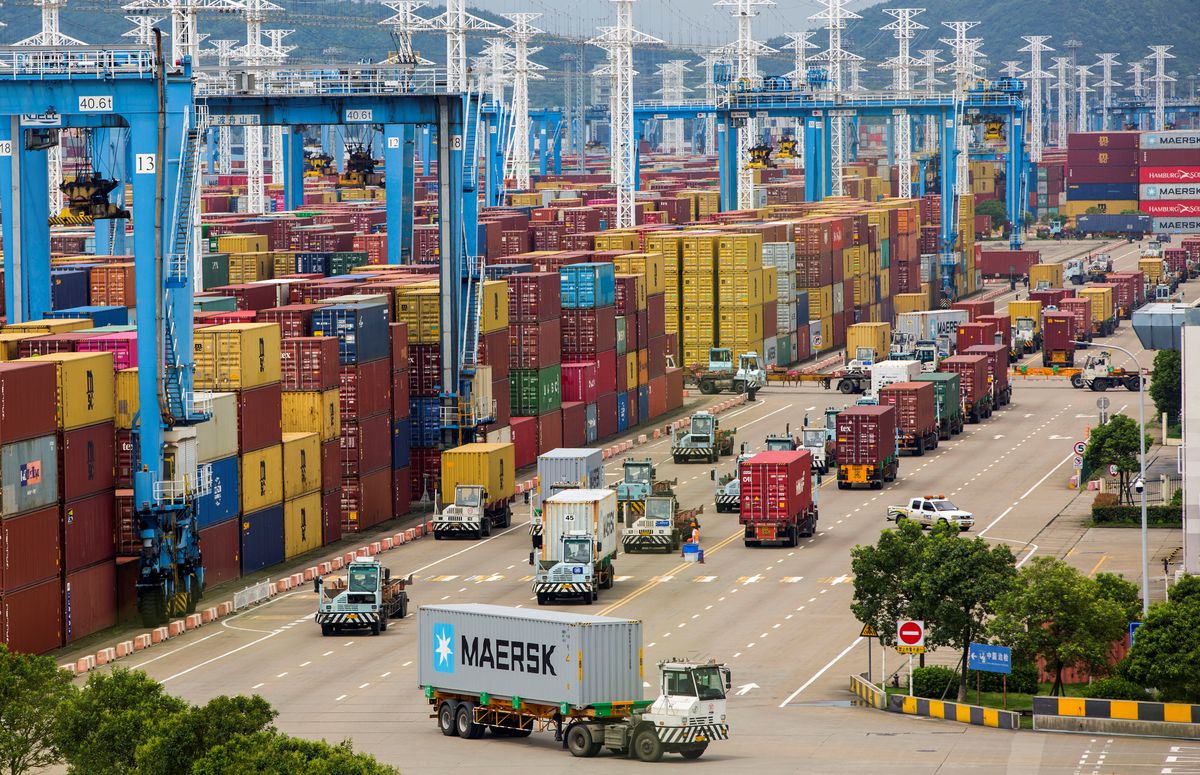 More than a dozen Chinese-listed companies said they had suspended production in coronavirus-hit parts of China's eastern Zhejiang province in response to local government's tightened COVID-19 curbs, causing their share prices to plunge.
Zhejiang reported a total of 173 locally transmitted cases with confirmed symptoms during the Dec. 6-12 period, official numbers showed on Monday, marking the province's first domestic cluster outbreak this year.
In October, the province reported just one local case.
A slew of companies, including Ningbo Homelink Eco-Itech Co Ltd (301193.SZ), Zhejiang Zhongxin Fluoride Materials Co Ltd (002915.SZ), Zhejiang Jingsheng Mechanical & Electrical Co Ltd (300316.SZ) and Zhejiang Fenglong Electric Co Ltd (002931.SZ), announced the production suspension through exchange filings over the weekend.
Their shares fell sharply in early trading on Monday. Zhejiang Chunhui Intelligent Control Co Ltd (300943.SZ) and Zhejiang Yankon Group Co (600261.SS) suffered the biggest losses, with their shares falling more than 7% each.
China reported 80 new locally-transmitted cases with symptoms on the mainland for Dec. 12, including 74 identified in Zhejiang.
Ningbo Homelink, which makes plastic products, said in an exchange filing late on Sunday that it had halted production in its home city Ningbo at the request of local authorities, and is taking measures to minimize the negative impact on its business.
Zhejiang Jindun Fans Co (300411.SZ), a Chinese maker of ventilation system equipment, said on Sunday that production at its subsidiary in Zhejiang's Shaoxing city had been suspended due to local government's anti-virus measures.
Full coverage: REUTERS 


WORLDWIDE: FINANCE/MARKETS 


Asia stocks edge higher, Fed stars in central bank extravaganza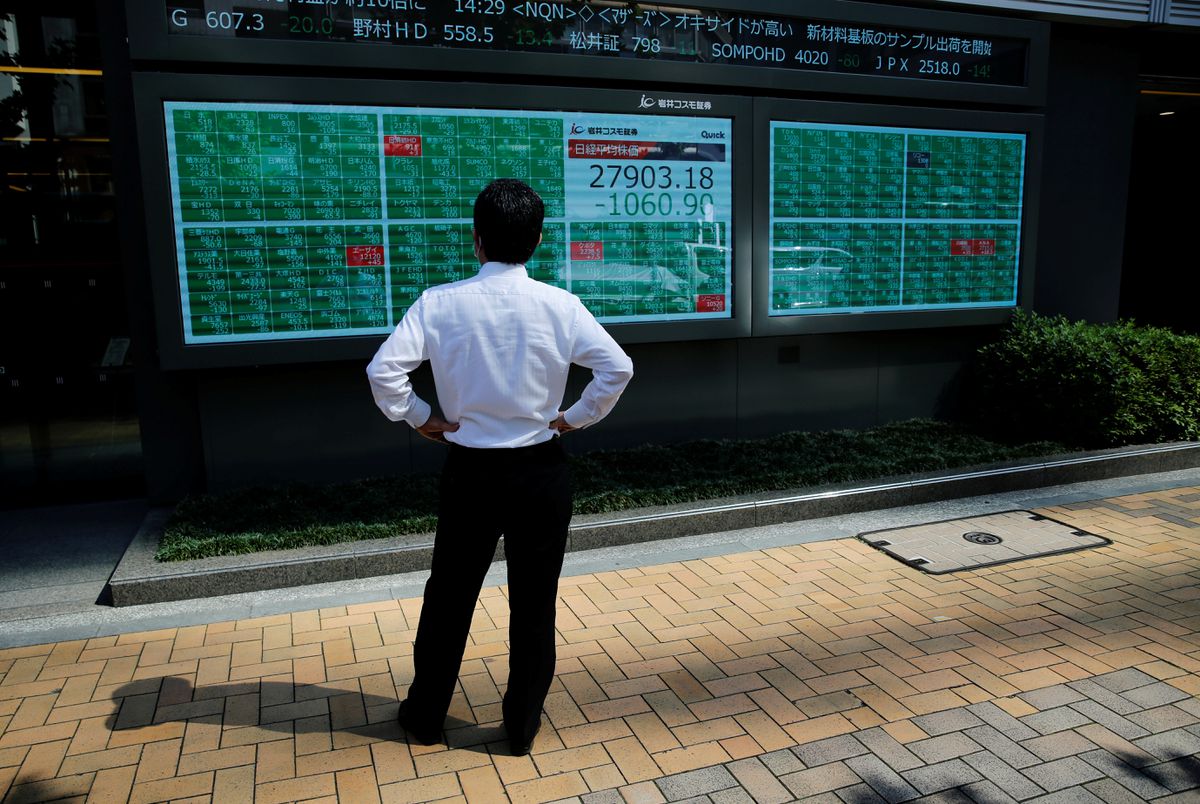 Asian stocks crept higher on Monday as investors prepared to tiptoe through a minefield of 17 central bank meetings this week and the likely early end to U.S. policy stimulus.
Omicron remained a concern with British Prime Minster Boris Johnson warning of a "tidal wave" of new cases of the coronavirus variant, though markets are still counting on vaccines to limit the economic fallout.
The Federal Reserve is widely expected to signal a faster tapering of asset buying this week, and thus an earlier start to rate hikes. It will also update the dot plots for rates over the next couple of years.
The market is already well ahead, with a rise to 0.25% fully priced in by May and rates of 0.75% by year end.
Also meeting are the European Central Bank, the Bank of England and the Bank of Japan and all are heading toward normalizing policy at their own, often glacial, pace.
The market's measured reaction to Friday's U.S. inflation report suggests much is already priced in on policy, though with so many meetings there is the risk of a surprise or two.
"The outlook of global monetary policy in transition across multiple geographies at varying speeds is a recipe for volatility, and one could argue so are increased risks around the virus," said John Briggs, global head of desk strategy at NatWest Markets.
"All the noise and cross-currents means volatility is the most likely outcome."
Full coverage: REUTERS 


Dollar steady as traders wait for central banks, pound inches lower on COVID fears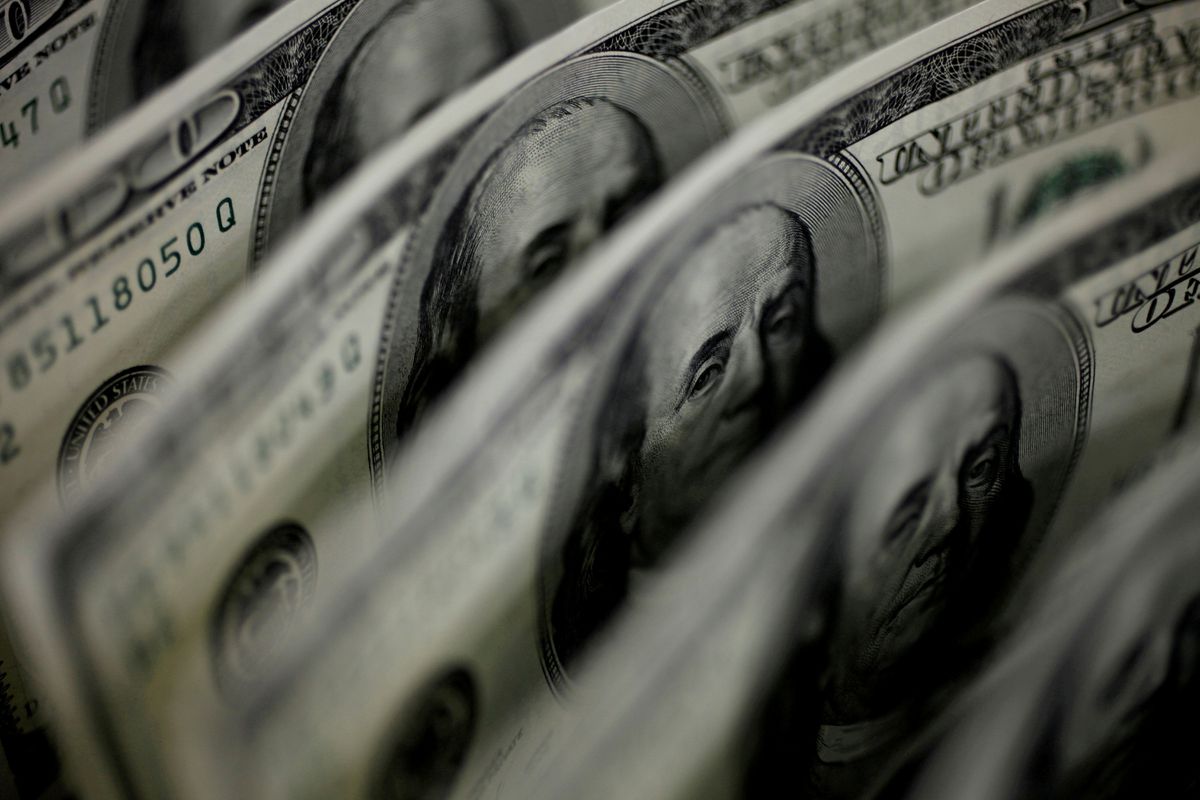 The dollar was quiet at the start of a week in which central bank meetings, including by the Federal Reserve, will likely drive currency markets, while sterling fell slightly after Boris Johnson warned about the impact of the new COVID-19 variant.
The dollar index , which measures the greenback against a basket of six major peers, was little changed at 96.091, down from as high as 96.938 in mid November, before news of the omicron variant of the new coronavirus became widespread.
On Monday, the euro inched higher to $1.1316 while the yen lost a little ground to 113.51 per dollar.
The pound slipped 0.1% to $1.3257 after British Prime Minister Johnson on Sunday said Britain faces a "tidal wave" of the Omicron variant of coronavirus and that two vaccine doses will not be enough to contain it.
Markets have swung widely since the new strain emerged due to worries it could have a major impact, initially driving flows to safe-haven assets. Reports that it may not be as bad as feared caused these flows to reverse last week.
"All I want for Christmas is clarity," analysts at Barclays headlined a research note.
Breaking news about the Omicron variant aside, the most significant scheduled events for currency markets this week are central bank policy meetings, with six of the G10 central banks and a number of emerging-market central banks set to meet.
"Central banks will need to strike a difficult balance between Omicron-induced uncertainty and elevated inflation levels," the Barclays analysts said.
The most important is the Federal Reserve's two day meet which wraps up on Wednesday.
Full coverage: REUTERS 


Oil rises on optimism Omicron impact will be limited on fuel demand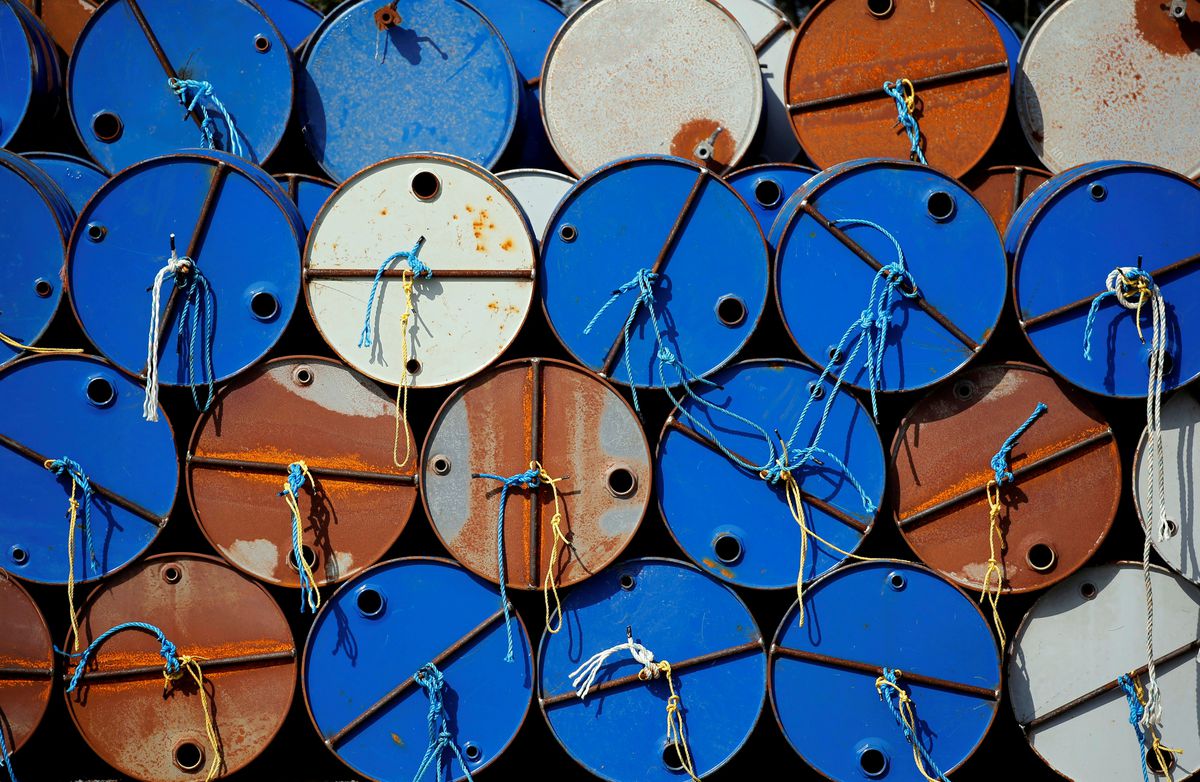 Oil prices rose on Monday, extending gains from last Friday, helped by growing optimism that the Omicron coronavirus variant's impact will be limited on global economic growth and fuel demand.
Brent futures climbed 53 cents, or 0.7%, to $75.68 a barrel by 0100 GMT, after rising 1% on Friday.
U.S. West Texas Intermediate (WTI) gained 69 cents, or 1.0%, to $72.36 a barrel, following a 1% increase in the previous session.
Both benchmarks posted gains of about 8% last week, their first weekly gain in seven. They have recovered more than half the losses suffered since the Omicron outbreak on Nov. 25.
"Market sentiment has improved as the threat of the Omicron variant has receded," said Toshitaka Tazawa, an analyst at Fujitomi Securities Co Ltd.
"WTI will probably test its recent high of $73.34 and then try to rise towards $78, the level before the Omicron fears led to a sharp sell-off late last month," he said.
South African scientists see no sign that the Omicron variant is causing more severe illness, they said on Friday, as officials announced plans to roll out vaccine boosters with daily infections approaching an all-time high.
Booster COVID-19 shots significantly restore protection against mild disease caused by the Omicron variant, the UK Health Security Agency said on Friday.
Still, investors remained cautious on the U.S.-led coordinated release of crude reserve by oil consuming countries as well as tensions between Russia and Ukraine.
The U.S. Department of Energy said on Friday it will sell 18 million barrels of crude oil from its strategic petroleum reserve (SPR) on Dec. 17, as part of a previous plan to try to reduce gasoline prices.
Full coverage: REUTERS