WORLDWIDE: HEADLINES


Wolfsburg, we have a problem: How Volkswagen stalled in China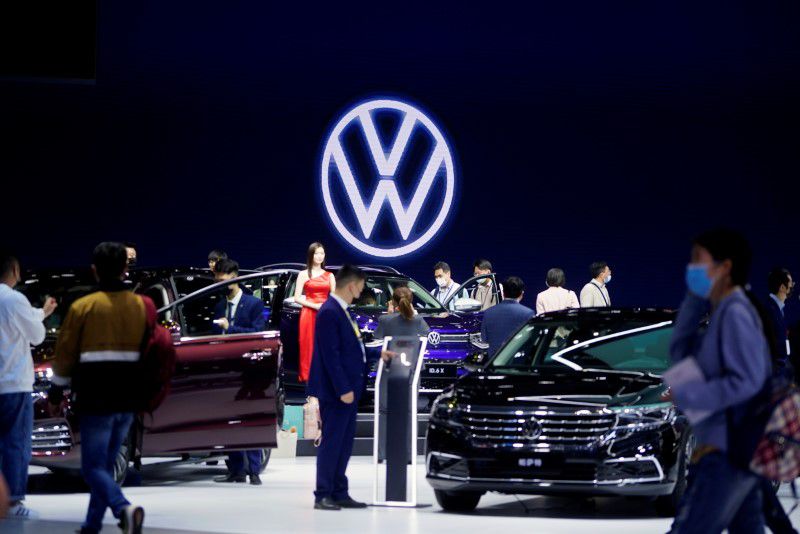 In late December 2019, managers at Volkswagen (VOWG_p.DE) headquarters in Wolfsburg realized they might have a serious problem in China, the company's biggest market and ticket to its electric future.
Its flagship Passat sedan had fared badly in an unofficial safety test carried out by an insurance industry body which simulated a front-on driver's side collision, a test that's been widely used in the United States for around a decade.
The car was mangled. The crash-test video went viral, attracting millions of views and triggering a social media furore across China, where the German auto king's success is built on its reputation for superior quality and engineering.
Volkswagen was not obliged to do anything – the Passat had passed the Chinese regulator's frontal collision test, the same test that's used in much of Europe, and one that the carmaker and many industry experts believe better reflects driving conditions in China.
Nonetheless, Wolfsburg acted swiftly, according to two people with direct knowledge of the matter. Days after the test results were announced, it assembled a team of dozens of engineers and managers to work with SAIC-Volkswagen, the 50/50 joint venture that makes Passats in China, they said.
In early 2020, that team decided that strengthening metal components should be added to the front of all new Passats and a variety of other models made at the Shanghai-based venture, at a cost of about 400 yuan ($62) per vehicle, according to the sources.
That structural modification, details of which have not been previously reported, would amount to tens of millions of dollars for the hundreds of thousands of vehicles that would be affected at the venture a year, the sources said. It was a significant cost for a company that had said it was trying to trim manufacturing costs in China and globally.
The intervention in the face of online consumer activism underlines the importance of China, the world's biggest car market, and one which Volkswagen is relying on to fund its 35-billion-euro ($42 billion) transition to electric vehicles and make good on its pledge to overtake Tesla Inc (TSLA.O) to become global EV leader by 2025.
Global automakers' expensive renunciation of oil comes at a time when they can no longer count on the dominance they have enjoyed in decades gone by in China, where they're feeling the heat from local gasoline and electric players challenging them on technology and design.
A Volkswagen spokesperson said it developed products specifically for the Chinese market and that the test failed by the Passat had simulated a head-on collision between two cars, a scenario it said was less likely in China than the United States.
"In China there are central barriers on the highways," Volkswagen added. "In China there aren't normally as many trucks or pickup trucks compared to US traffic scenarios."
Asked about the 400-yuan modification, the spokesperson said Volkswagen was constantly improving its products according to customer feedback, and to make them safer.
Full coverage: REUTERS 


Westpac exits life insurance with $660 mln unit sale to Japan's Dai-ichi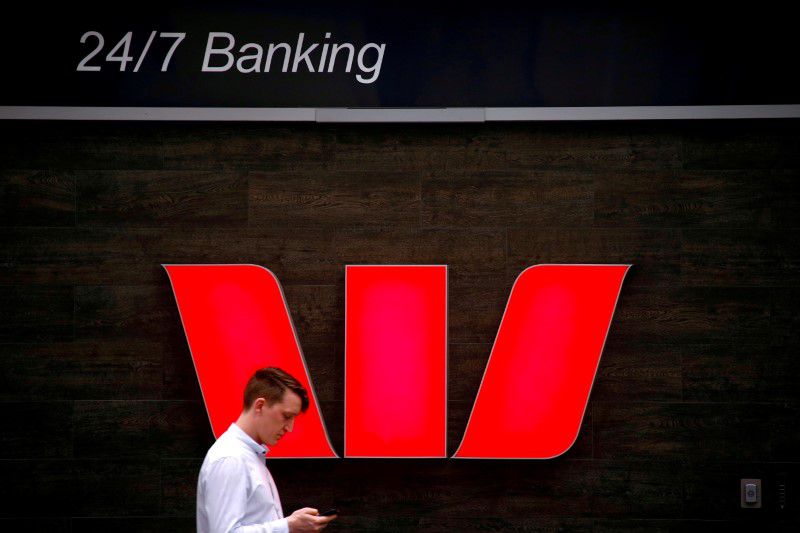 Westpac Banking Corp (WBC.AX) on Monday became the latest Australian firm to retreat from the life insurance sector, as it agreed to an A$900 million ($660 million) sale of its domestic unit to Japan's Dai-ichi Life Holdings (8750.T).
The deal underlines a rapid exit by Australian lenders from insurance businesses, as increased regulatory scrutiny following a 2018 Royal Commission led them to double down on their banking business and streamline operations.
Companies including conglomerate Macquarie Group (MQG.AX), insurer Suncorp Group Ltd (SUN.AX) and wealth manager AMP Ltd (AMP.AX) have cut their exposure to the sector in the last five years.
"This transaction is another step in simplifying the bank," said Jason Yetton, chief executive officer of Westpac's specialist businesses and group strategy.
For Dai-ichi, the deal provides another avenue to boost its overseas business as Japan grapples with a declining population. The company bought Suncorp's Australian life insurance business for A$640 million in 2018.
Dai-ichi did not immediately respond to a request for comment.
Full Coverage: REUTERS 

WORLDWIDE: FINANCE / MARKETS
Asia stocks spooked by sudden slide in gold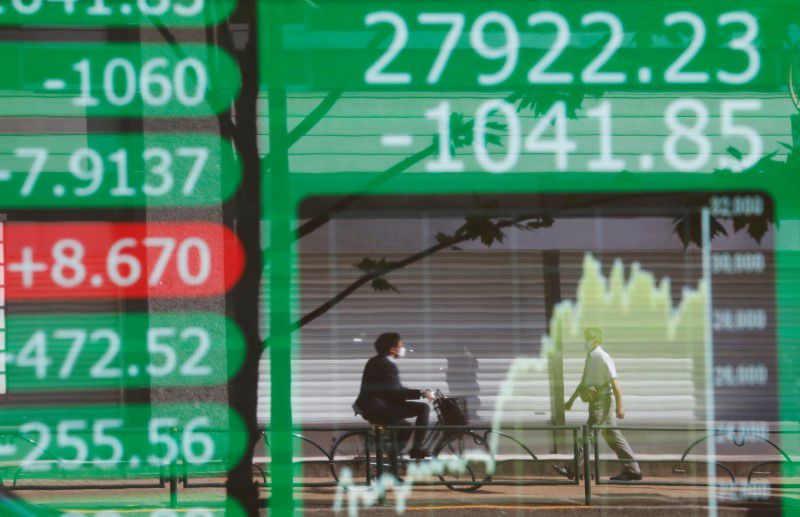 Asian shares wobbled on Monday amid sharp losses in gold and oil prices, while the dollar held near four-month highs after an upbeat U.S. jobs report lifted bond yields.
Sentiment was shaken by a sudden dive in gold as a break of $1,750 triggered stop loss sales taking it as low as $1,684 an ounce . It was last down 2.2% at $1,723.
Brent sank almost 2% on concerns the spread of the Delta variant would temper travel demand.
Holidays in Tokyo and Singapore made for thin trading conditions, leaving MSCI's broadest index of Asia-Pacific shares outside Japan (.MIAPJ0000PUS) down 0.1%.
Japan's Nikkei (.N225) was shut but futures were trading just below Friday's close. Nasdaq futures slipped 0.5% and S&P 500 futures 0.3%.
Chinese trade data out over the weekend undershot forecasts, though figures due later Monday should show inflation is no barrier to more policy stimulus. 
The U.S. Senate was closer to passing a $1 trillion infrastructure package, though a single Republican lawmaker was holding up a vote on Sunday. 
Investors were still assessing whether Friday's strong U.S. payrolls report would take the Federal Reserve a step nearer to winding back its stimulus.
"There is not a lot of disagreement on a taper announcement coming sometime between September-December followed by actual tapering sometime between November and January," said Rodrigo Catril, a senior FX strategist at NAB.
However, the pace of tapering was still up in the air and would decide when an actual rate hike came, he said. The Fed is currently buying $120 billion of assets a month, so a $20 billion taper would end the programme in six months whilst a $10 billion tapering approach would take a year.
The spread of the Delta variant could argue for a longer taper with U.S. cases back to levels seen in last winter's surge with more than 66,000 people hospitalized.
Figures for July CPI due this week are also expected to confirm inflation has peaked, with prices for second hand vehicles finally easing back after huge gains.
There are four Fed officials speaking this week and will no doubt offer their own take on tapering.
Full coverage: REUTERS 


Oil slumps on China travel curbs, strong US dollar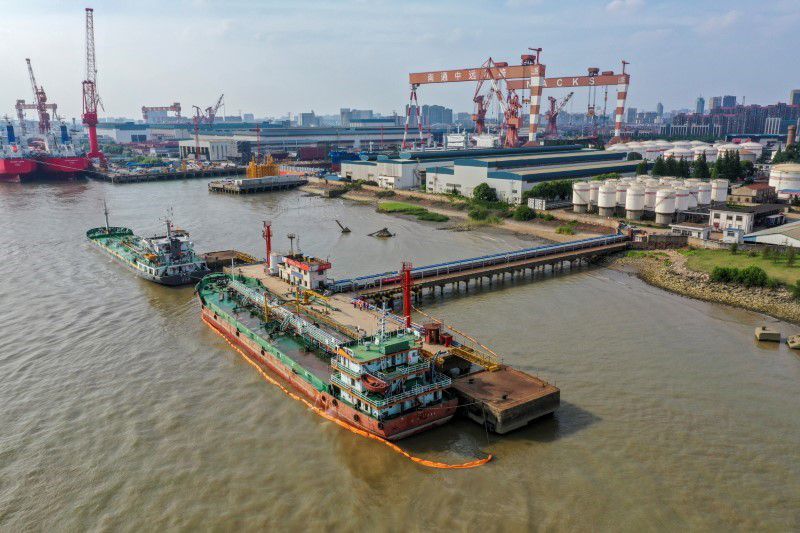 Oil prices dropped 2% on Monday, extending last week's steep losses on the back of a rising U.S. dollar and concerns that new pandemic curbs in Asia, especially China, may set back the global recovery in fuel demand.
Brent crude futures slid $1.41, or 2%, to $69.29 a barrel by 0125 GMT, after having slumped 6% last week, their biggest weekly loss in four months.
U.S. West Texas Intermediate (WTI) crude futures fell $1.32, or 1.9%, to $66.96 a barrel, after having slumped nearly 7% last week in their steepest weekly decline in nine months.
"Concerns about potential global oil demand erosion have resurfaced with the acceleration of the Delta variant infection rate," RBC analyst Gordon Ramsay said in a note.
ANZ analysts pointed to new restrictions in China, the world's second largest oil consumer, as a major factor clouding the outlook for demand growth.
The curbs include flight cancellations, warnings by 46 cities against travel, and limits on public transport and taxi services in 144 of the worst hit areas.
On Monday, China reported 125 new COVID-19 cases, up from 96 a day earlier.
Dollar hits four-month high on euro as markets bet on earlier Fed taper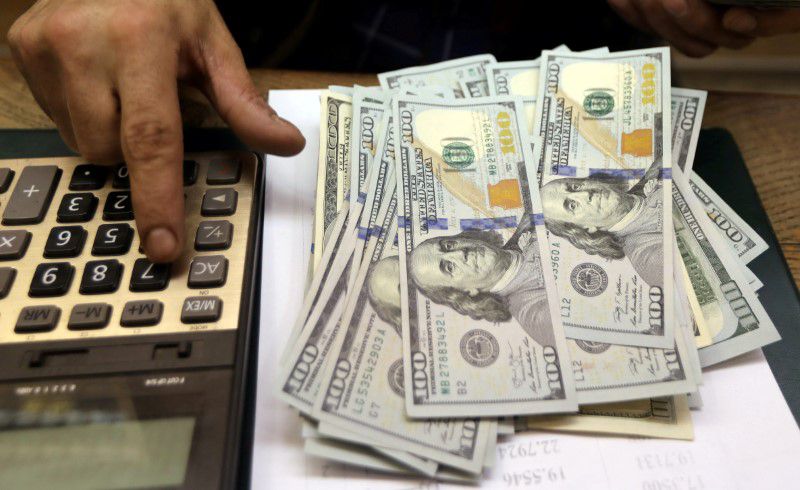 The dollar climbed against major peers on Monday, reaching a four-month high versus the euro, as traders positioned for an earlier tapering of Federal Reserve stimulus.
The greenback strengthened as far as $1.1742 to the single currency , extending a 0.6% pop from Friday, when a strong U.S. jobs report stoked bets that a reduction in asset purchases could start this year and higher interest rates could follow as soon as 2022.
The dollar index , which tracks the U.S. currency against six rivals, rose to a two-week top 92.915.
The dollar also hit an almost two-week high of 110.37 yen.
"U.S. payrolls were a game-changer," Chris Weston, head of research at brokerage Pepperstone in Melbourne, wrote in a client note.
The dollar index is eyeing a close above 93, while the currency could head for $1.1704 per euro, Weston wrote, adding that it could climb further versus the yen too should US yields continue to tick higher.
The benchmark 10-year Treasury yield jumped 8 basis points on Friday to a two-week high of 1.3053%. There was no trading in Tokyo on Monday with Japan shut for a national holiday. Singapore markets were also closed.
Full coverage: REUTERS