WORLDWIDE: HEADLINES  


U.S. consumer prices post largest gain in 13 years; inflation has likely peaked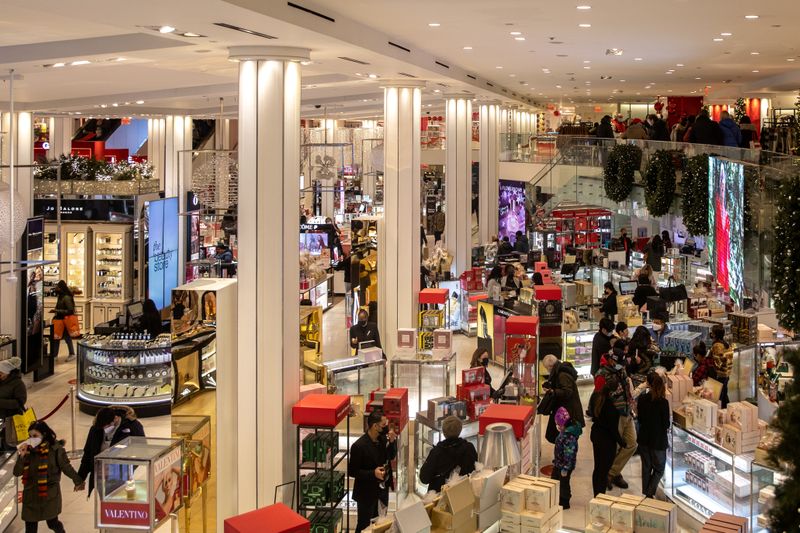 U.S. consumer prices increased by the most in 13 years in June amid supply constraints and a continued rebound in the costs of travel-related services from pandemic-depressed levels as the economic recovery gathered momentum.
With used cars and trucks accounting for more than one-third of the surge in prices reported by the Labor Department on Tuesday, economists continued to believe that higher inflation was transitory, aligning with Federal Reserve Chair Jerome Powell's long-standing views.
The yield on the benchmark 10-year Treasury note briefly shot up before retreating as investors concluded that the U.S. central bank would likely maintain its ultra easy monetary policy stance for a while. Powell will present the semiannual Monetary Policy Report to the U.S. Congress on Wednesday.
"June's CPI numbers looked scary, but once again, we see that it was mainly temporary price increases that pumped up the figures," said Robert Frick, corporate economist with Navy Federal Credit Union in Vienna, Virginia. "Overall, this report is consistent with inflation cooling off later this year."
The consumer price index increased 0.9% last month, the largest gain since June 2008, after advancing 0.6% in May. Economists polled by Reuters had forecast the CPI would climb 0.5%. Used cars and trucks prices accelerated 10.5%. That was the biggest jump since January 1953 when the government started tracking the series. Used cars and trucks have been the major driver of inflation in recent months.
They surged a record 45.2% on a year-on-year basis. A global semiconductor shortage has undercut motor vehicle production. New motor vehicle prices also rose solidly. Demand is mostly being driven by rental companies, desperate to restock after offloading their fleets at the height of the pandemic. Industry data suggest used car and truck prices will soon cool off.
But there are signs that inflation is spreading beyond the sectors at the center of the economy's reopening, with consumers paying more for food, gasoline, rents and apparel last month. That could sharpen criticism of the very accommodative monetary and fiscal policies. COVID-19 vaccinations, low interest rates and nearly $6 trillion in government relief since the pandemic started in the United States in March 2020 are fueling demand, straining the supply chain.
Full coverage: REUTERS  


U.S. Senate Democrats agree to $3.5 trln for budget reconciliation bill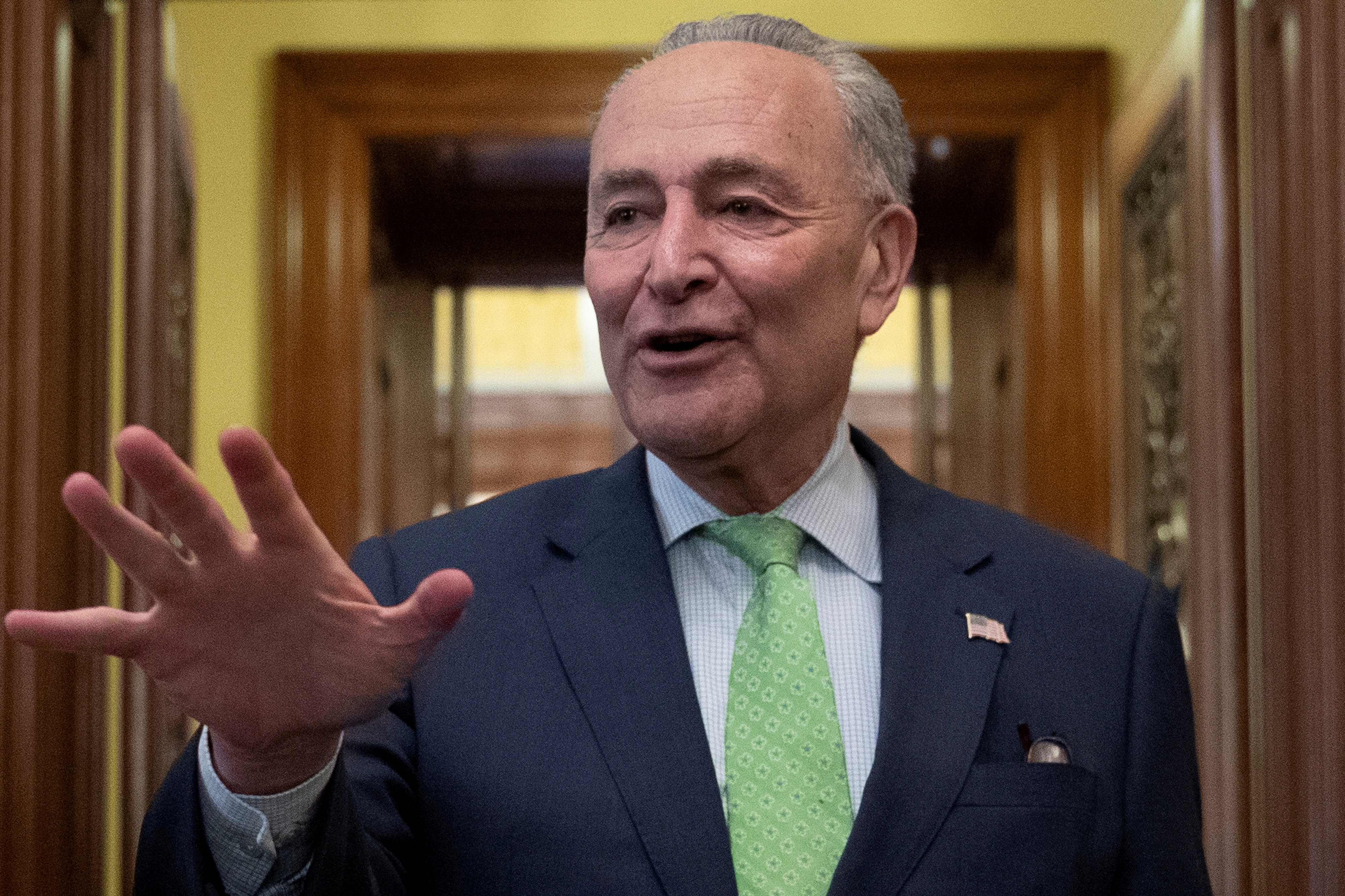 U.S. President Joe Biden's drive for big new infrastructure investment got a boost on Tuesday when leading Senate Democrats agreed on a $3.5 trillion investment plan they aim to include in a budget resolution to be debated soon, Senate Majority Leader Chuck Schumer said.
"We have come to an agreement," Schumer told reporters after more than two hours of closed-door talks that included Senate Budget Committee Democrats and White House officials. Republicans have not been part of these negotiations.
"You add that to the $600 billion in a bipartisan plan and you get to $4.1 trillion, which is very, very close to what President Biden has asked us for," Schumer said.
Schumer was referring to work being done on a separate, bipartisan infrastructure bill totaling $1.2 trillion, of which nearly $600 billion would be new spending. This bill would finance the rebuilding of roads, bridges and other traditional infrastructure, as well as expand broadband internet service to many rural parts of the United States.
Democratic and Republican negotiators on the bipartisan measure also reported progress late in the day.
Schumer said the $3.5 trillion agreement, which still must be endorsed by the 50-member Senate Democratic caucus, would include a significant expansion of the Medicare healthcare program for the elderly – a top goal of Budget Committee Chairman Bernie Sanders.
Included in the Medicare expansion, Schumer said, will be coverage for dental, hearing and vision healthcare.
Further details were expected on Wednesday.
Biden will travel to Capitol Hill on Wednesday, Schumer said, to have lunch with Senate Democrats and discuss the difficult road ahead for advancing the emerging legislation.
Senator Mark Warner, a moderate Democratic member of the budget panel, said the agreement includes provisions to fully pay for the $3.5 trillion in infrastructure spending, but he did not elaborate.
Full coverage: REUTERS 


WORLDWIDE: FINANCE / MARKETS  
Asian shares lower on U.S. inflation jitters 
Asian shares fell on Wednesday after data showing the biggest jump in U.S. inflation in 13 years fuelled some market expectations that the Federal Reserve could exit pandemic-era stimulus earlier than previously thought.
But U.S. bond yields and the dollar were lower in Asian trade after jumping a day earlier on the inflation data.
The U.S. consumer price index jumped 0.9% in June, the Labor Department said on Tuesday. That was above market expectations and the largest gain since June 2008.
"Against the background of higher, longer U.S. inflation, a taper coming earlier seems to be the likely direction of travel as far as policy goes," said Rob Carnell, ING's Asia-Pacfic head of research.
"The only thing that comes across as a slight salve in all of this is that no one seems to be expecting much in terms of Fed rates. So we might be getting sooner, but we're not getting very much."
The Reserve Bank of New Zealand (RBNZ) on Wednesday became the latest central bank to plot an end to pandemic-era policy, as it surprised markets by announcing it would end its bond purchase program from next week, sending the Kiwi dollar sharply higher.
MSCI's broadest index of Asia-Pacific shares outside Japan (.MIAPJ0000PUS) fell 0.33%, as Chinese blue-chips (.CSI300) dipped 1%, Hong Kong's Hang Seng (.HSI) slipped 0.66% and Seoul's Kospi (.KS11) lost 0.29%.
Australian shares (.AXJO) were 0.34% higher on a boost from miners and energy firms.
Japan's Nikkei (.N225) was down 0.2%.
Investors are keeping a close eye on the semi-annual testimony of Fed Chair Jerome Powell to Congress on Wednesday and Thursday for more clues on whether the Fed will take more aggressive steps to halt rising inflation. Powell's testimony comes as the Biden administration continues to push for fiscal stimulus to boost the U.S. economy.
Full coverage: REUTERS 


Dollar hits 3-month high to euro on bets for faster Fed tightening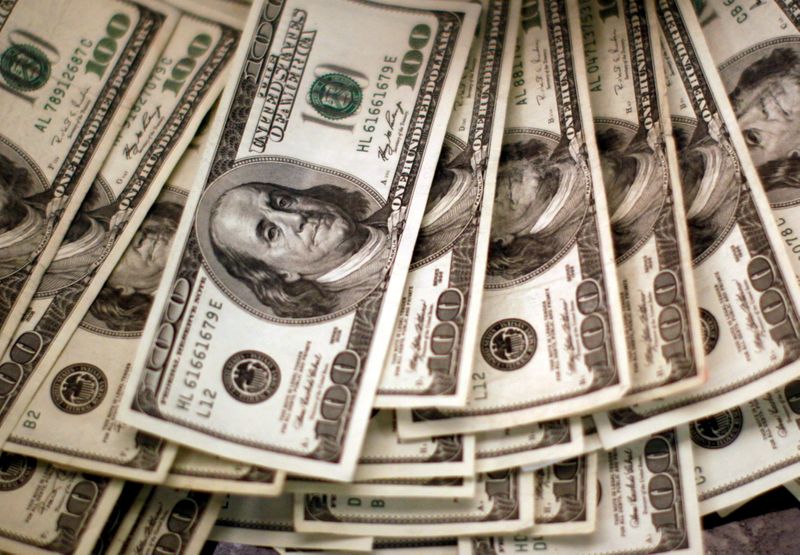 The U.S. dollar touched a three-month high versus the euro and a one-week high versus the yen on Wednesday, after heated U.S. inflation spurred bets of faster monetary policy tightening than Federal Reserve officials have so far signaled. 
The dollar strengthened to $1.17720 per euro, the highest since April 5, for a second day running on Wednesday, and was last little changed from Tuesday at $1.17755.
It rose to 110.70 yen for the first time since July 7, last trading about flat at 110.66.
The greenback also remained just shy of the $0.6918 mark against the New Zealand dollar, reached on Tuesday for the first time since November. It last traded largely unchanged at $0.6956 ahead of a policy update by the Reserve Bank of New Zealand, with economists largely expecting no changes.
"Another hotter-than-expected U.S. CPI print has got the market wondering whether the lift in inflation will prove to be transitory or more enduring," Tapas Strickland, an analyst at National Australia Bank, wrote in a research note.
"Markets have sided on the hawkish interpretation, bringing forward rate hike expectations to late 2022," leading to "broad-based gains" for the dollar, the note said.
The dollar index, which measures the U.S. currency against a basket of six peers, was little changed at 92.783 after earlier rising as high as 92.832 — just below the 92.844 level reached last week for the first time since April 5.
U.S. consumer prices rose by the most in 13 years in June amid supply constraints and a continued rebound in the costs of travel-related services from pandemic-depressed levels as the economic recovery gathered momentum.
 Full coverage: REUTERS 


Oil prices slip as drop in Chinese crude imports rings alarm bells on demand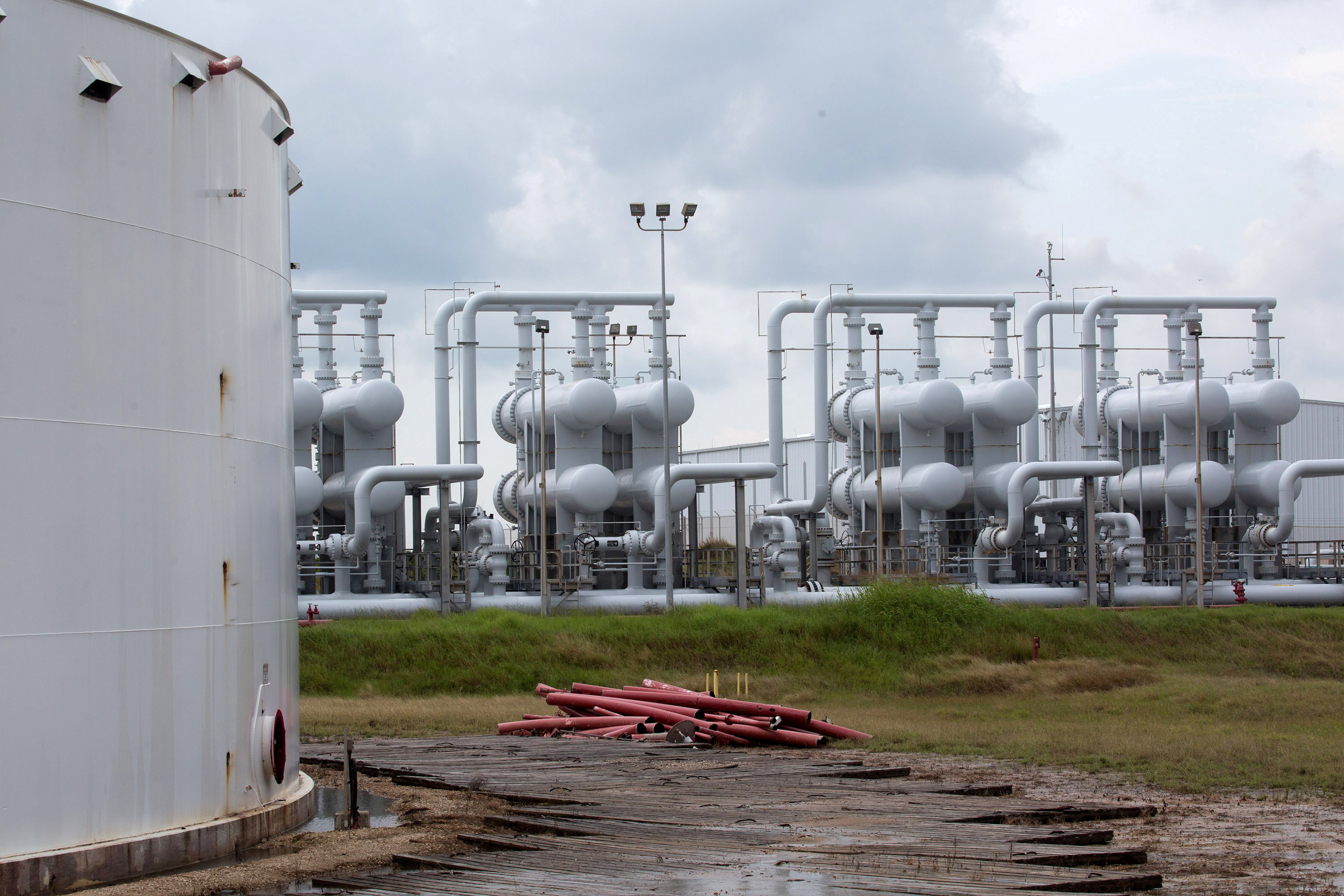 Oil prices fell on Wednesday on future demand concerns after data showed that China's first-half crude imports dropped, but were still holding near a one-week high amid concerns about supplies as the world recovers from the coronavirus pandemic.
Brent crude was down 8 cents, or 0.1%, at $76.41 a barrel by 0141 GMT, after gaining 1.8% on Tuesday. West Texas Intermediate was off by 13 cents, or 0.2%, at $75.12 a barrel, having jumped 1.6% in the previous session.
China's crude imports dropped by 3% from January to June compared with a year earlier, the first such contraction since 2013, as import quota shortages, refinery maintenance and rising global prices curbed buying.
"Imports were scaled back as surging prices for crude oil have eroded refinery profit margins," Eurasia Group said in a note.
"If OPEC doesn't agree to raise supply soon, high oil prices will also likely lead to demand destruction in even more cost-sensitive emerging markets, especially India," Eurasia said.
Disagreement over supply policy within the Organization of the Petroleum Exporting Countries (OPEC), Russia and other producers, known as OPEC+, led to the end of talks last week on boosting production without agreement.
The International Energy Agency said global withdrawals from storage in the third quarter were set to be the most in at least a decade, pointing to early June stock draws from the United States, Europe and Japan.
U.S. stockpiles of oil and gasoline inventories fell last week, according to two market sources on Tuesday, citing American Petroleum Institute figures.
Crude inventories declined by 4.1 million barrels for the week ended July 9, the sources said, which would be their eighth straight weekly fall.
Full coverage: REUTERS