WORLDWIDE: HEADLINES


Lockheed reduces pension woes by nearly $5 bln, forecasts hit to profit on actuarial changes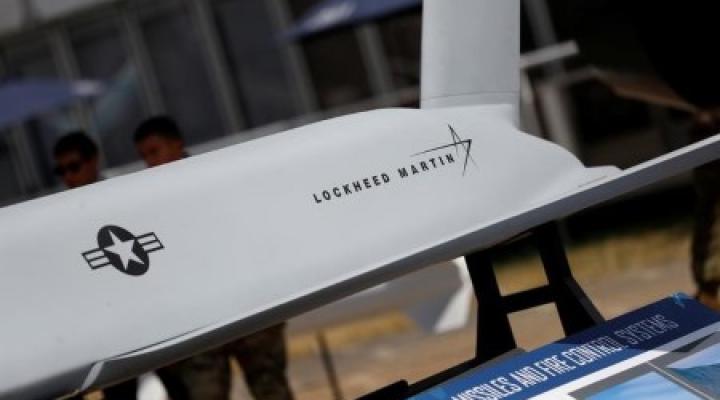 Lockheed Martin Corp (LMT.N) said on Tuesday it would cut its pension liabilities by about $4.9 billion and revised down its forecast for the full-year due to actuarial losses it expects to incur.
The U.S. weapons maker has purchased group annuity contracts from Athene Holding Ltd (ATH.N) and will transfer pension obligations and related plan assets for about 18,000 U.S. retirees and beneficiaries to the retirement services provider.
Lockheed will take a non-cash charge related to actuarial losses of about $1.7 billion in the third quarter.
The company now expects full-year earnings of $21.95 to $22.25 per share, down from its prior forecast of $26.70 to $27.00.
Full coverage: REUTERS 


Big strategic decisions await Samsung's Lee as momentum builds for his parole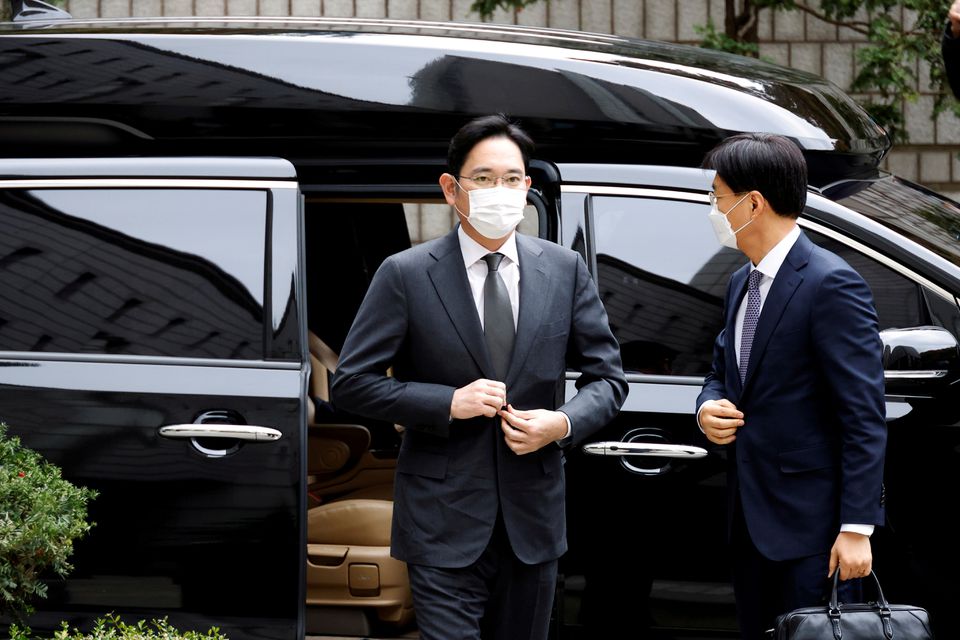 With bated breath, management at Samsung Electronics (005930.KS) is waiting to see if the conglomerate's leader, Jay Y. Lee, will be released on parole this month.
Support for his parole, both political and amongst the public, has grown amid anxiety that key strategic decisions are not being made at the South Korean tech giant.
If he is released, Samsung would be able to move forward with major investment and M&A projects – decisions company sources say should only be made by Lee who has been unable to address them while he sits in jail convicted of bribery and embezzlement.
In particular, a decision on the location of a $17 billion US plant to produce advanced logic chips awaits his return, four Samsung sources told Reuters on condition of anonymity.
"The word is that the US investment will be finalized when Vice Chairman Jay Y. Lee is back," said one of the people.
Kinam Kim, head of chips and components at Samsung and one of the firm's three co-CEOs, made a rare direct appeal to President Moon Jae-in in June, arguing Lee's return was crucial.
"Semiconductors need large investment decisions and the decisions can only be made quickly when the head of the conglomerate is present," Moon's office quoted Kim as saying.
Lee served one year of an initial 5-year sentence from August 2017 which was later suspended. That court decision was overturned and the sentence revised to 30 months, putting him back in jail in January this year. Having served some 18 months, he has just become eligible for release.
The Justice Ministry last month eased parole eligibility guidelines for first-time offenders with good behavior like Lee to 60% of sentence term served. The average eligible time for all criminals in South Korea was 80% prior to the easing.
Lee's parole is expected to be reviewed on Aug. 9, and within Samsung hopes are high that he will be freed around Aug. 15 when the country celebrates Independence Day and pardons have traditionally been issued, three of the Samsung sources said.
Full Coverage: REUTERS 

WORLDWIDE: FINANCE / MARKETS
Asian shares near 1-wk highs but Delta woes mount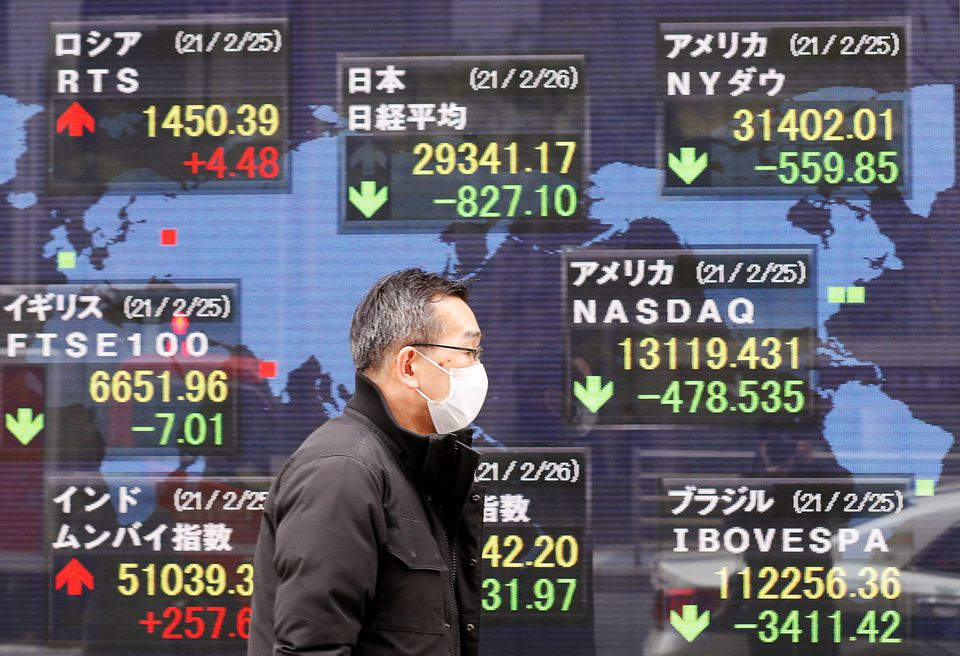 Asian shares advanced to one-week highs on Wednesday, led largely by strong US corporate earnings, although the mood remained cautious as the rapidly spreading Delta variant of the coronavirus clouds the global economic outlook.
MSCI's broadest index of Asia-Pacific shares outside Japan (.MIAPJ0000PUS) climbed 0.1% to the highest since July 26.
Japan's Nikkei (.N225) was in the red as were Chinese shares with the blue-chip index (.CSI300) off 0.2%.
Australian shares (.AXJO) were a touch firmer but sentiment was marred by an unabating rise in Delta infections in Sydney, the country's biggest city.
Stronger-than-expected profits from U.S. companies in recent weeks have ratcheted up already high Wall Street forecasts on how second-quarter earnings growth will look versus last year. 
Close to 90% of companies listed on the S&P500 have reported positive earnings surprises for the second quarter, according to National Australia Bank economist Tapas Strickland.
Analysts, however, cautioned about the rise in Delta infections of the coronavirus in Asia, with Chinese media reporting 31 provincial regions have warned residents against unnecessary travel in light of recent outbreaks.
China on Wednesday reported 96 new confirmed coronavirus cases for Aug. 3, of which 71 were locally transmitted. 
"Wuhan has begun city-wide testing in an eerie echo to the original COVID-19 outbreak," Strickland said.
"While China's resolve to control outbreaks has been well illustrated, markets will continue to watch the outbreak given the high transmissibility of the Delta variant. There are also concerns China's domestic vaccines are less effective against the Delta variant."
Full coverage: REUTERS 


Oil drops for third day on concerns COVID-19 variant spread to cut demand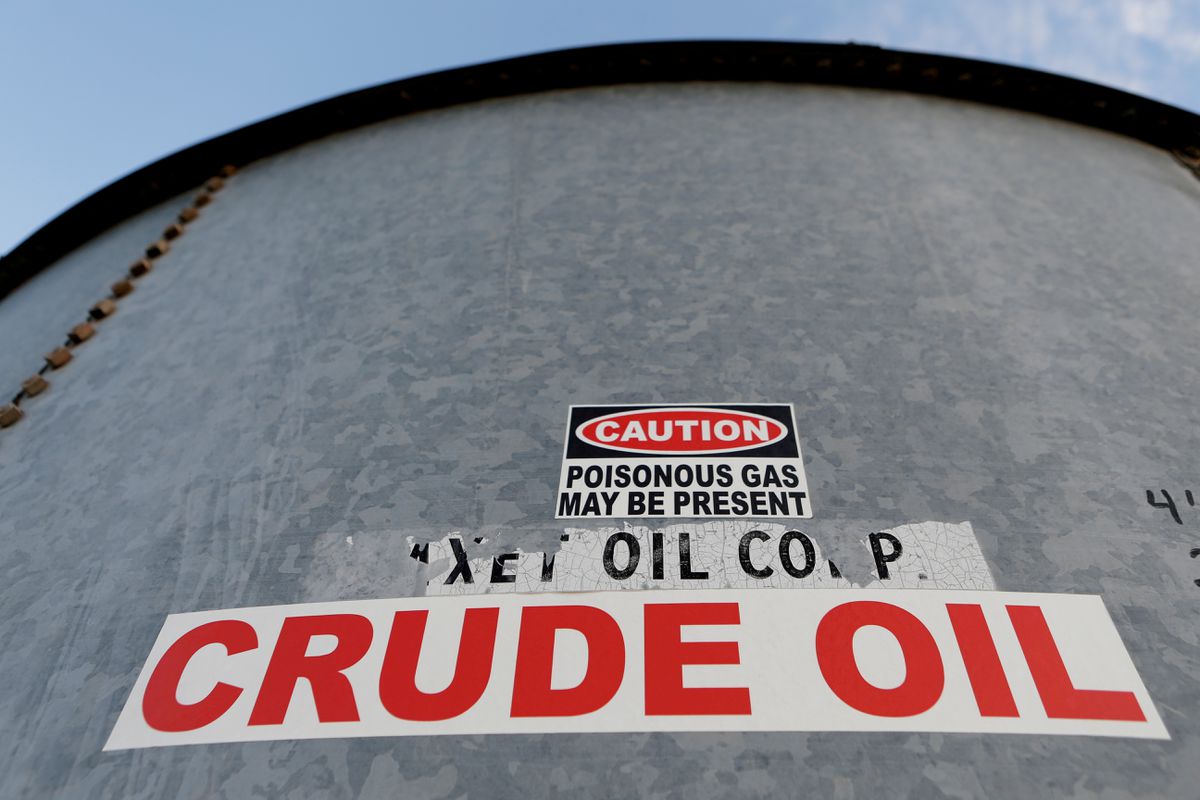 Oil prices fell for a third day on Wednesday on mounting concerns that the increasing spread of the Delta variant of the coronavirus in top consuming countries will cut fuel demand.
Brent crude oil futures slid 22 cents, or 0.3%, to $72.19 a barrel, as of 0129 GMT. U.S. West Texas Intermediate (WTI) crude fell 33 cents, or 0.5%, to $70.23 a barrel.
Both futures fell on Tuesday to their lowest since July 21 before regaining some ground by the close.
The United States and China, the world's two biggest oil consumers, are grappling with rapidly spreading outbreaks of the highly contagious Delta variant that analysts fear will limit fuel demand at a time when it traditionally rises in both countries.
"Seasonal weakness in economic activity amid rising cases of the Delta variant continue to weigh on sentiment," ANZ said in a note.
"Nearly half of China's provinces have been being gripped by the latest outbreak. This comes as the summer travel season hits its peak. This is likely to see crude oil demand come under pressure."
Dollar pressured ahead of jobs data; kiwi leaps as rate hikes loom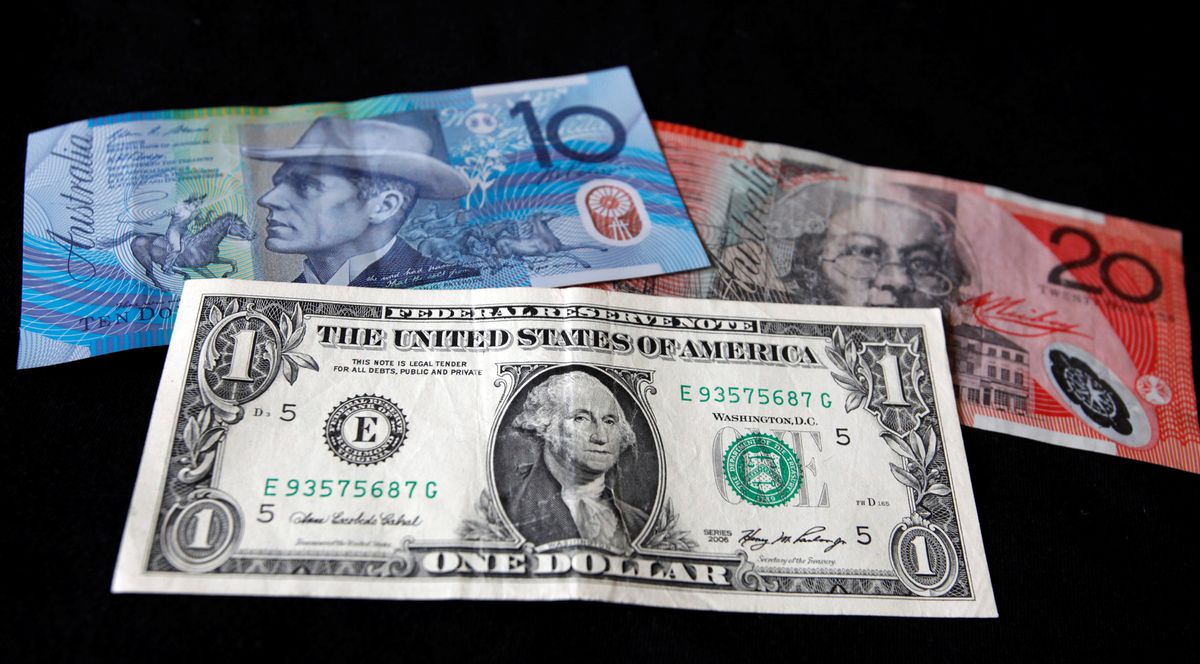 The dollar was pinned near recent lows against other currencies on Tuesday, as traders awaited U.S. jobs data for a guide to the rates outlook, while labour market strength lifted the kiwi in anticipation of a New Zealand rate hike within weeks.
New Zealand's jobless rate unexpectedly fell to 4% last quarter, its lowest since December 2019, and the New Zealand dollar jumped 0.5% to a one-month high of $0.7056.
"We've flown past full employment, and the economy is becoming quite overheated," said analysts at ANZ, who expect 25 basis point hikes in August, October, November, February and May to carry kiwi rates from 0.25% currently to 1.5% by mid-2022.
Elsewhere currencies were broadly steady as markets looked ahead to partial U.S. labour data due later on Wednesday and non-farm payroll figures due on Friday. The dollar was a touch lower at $1.1870 per euro and the dollar index , which measures the greenback against six major rivals, held at 92.024.
The dollar index has now slipped more than 1% from a 15-week peak it struck a fortnight ago as U.S. yields and U.S. rate hike expectations have receded with investors questioning the strength and speed of the economic recovery.
"The big dollar picture is that there is a pullback in Fed hike expectations and we've seen the U.S. dollar head south," said National Australia Bank senior strategist Rodrigo Catril, adding the focus was now on the rates implications of jobs data.
"We've all seen progress in the labour market, but the question is how much is good enough," he said.
Economists polled by Reuters expect ADP payrolls data, due around 1215 GMT, to show 695,000 jobs were added last month – roughly steady on a month earlier – and for Friday's non-farm payrolls to show 880,000 jobs added in July.
Catril said it could take several consecutive months of that kind of growth, or even stronger, to bring down unemployment sufficiently for central bankers to take note.
Safe haven currencies, meanwhile, have benefited from the dollar's softness, particularly as nerves about the spread of the Delta coronavirus variant keep a degree of caution in currency markets.
After falling since the start of the year, the Japanese yen has gained about 2.5% against the dollar in a month and held at 108.98 yen per dollar on Wednesday, after touching its highest since late May overnight at 108.875.
The fellow safe-haven Swiss franc has also been on the front foot. It hit a seven-week high of 0.90235 per dollar overnight.
On the other side of the coin, the risk-sensitive Australian dollar has been unable to break resistance around $0.7415, even after the central bank gave investors a hawkish surprise by sticking with tapering plans on Tuesday.
Full coverage: REUTERS