WORLDWIDE: HEADLINES 


EXCLUSIVE Major Toshiba shareholder objects to break-up, urges board to solicit offers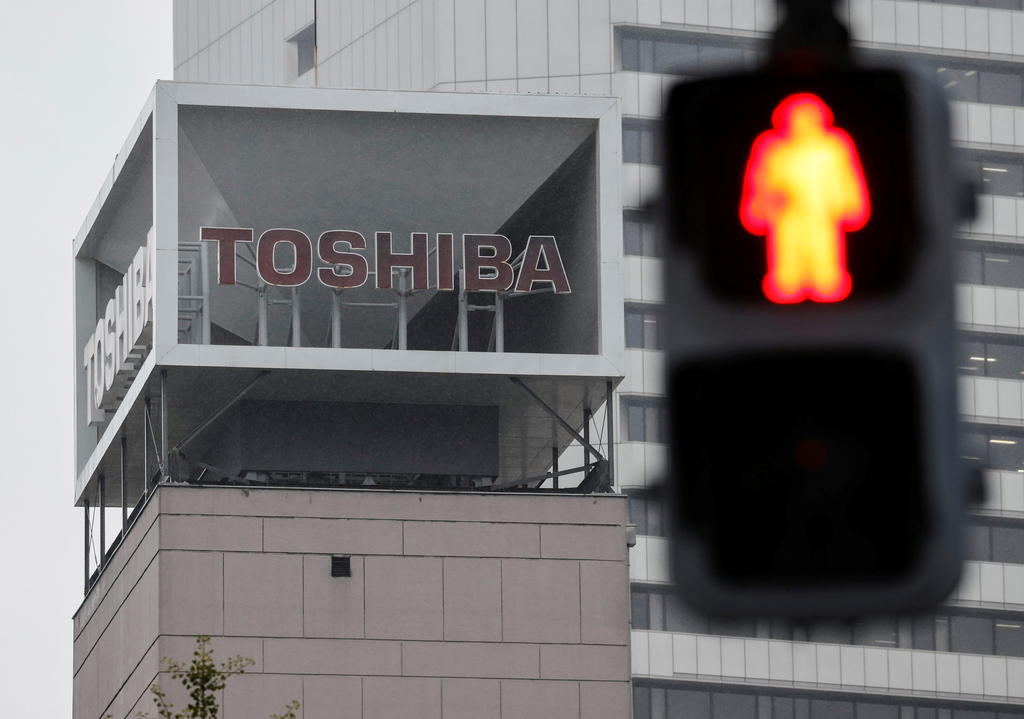 Toshiba Corp's (6502.T) second-largest shareholder on Wednesday objected to the Japanese conglomerate's plan to split itself into three companies and called on it to instead solicit offers from potential buyers.
Hedge fund 3D Investment Partners, which owns more than 7% of Toshiba, laid out its objections in a three-page letter to the company's board, becoming the first major shareholder to formally oppose the break-up plan outlined this month.
The letter, seen by Reuters, highlights shareholder discomfort over Toshiba's proposal – an unease reflected in the company's recent weak stock performance – and raises the possibility that the break-up may struggle to win approval at a shareholder meeting early next year.
A Toshiba spokesperson said it does not comment on individual exchanges with shareholders. 3D declined to comment.
The proposed break-up is "extremely unlikely" to resolve any of Toshiba's current problems and "is instead very likely to create three underperforming companies in the image of today's Toshiba," Singapore-based 3D said in the letter.
Some other hedge fund shareholders have also told Reuters, on condition of anonymity, that they were disappointed Toshiba had turned down the idea of going private.
In its letter, 3D said Toshiba should "open a formal process, develop a compelling plan for each of the businesses, provide detailed diligence materials and management meetings to interested financial and strategic parties, encourage and enable stretch proposals from those parties and evaluate the best path forward".
Full coverage: REUTERS 


Japan PM confirms oil reserve release in response to U.S. request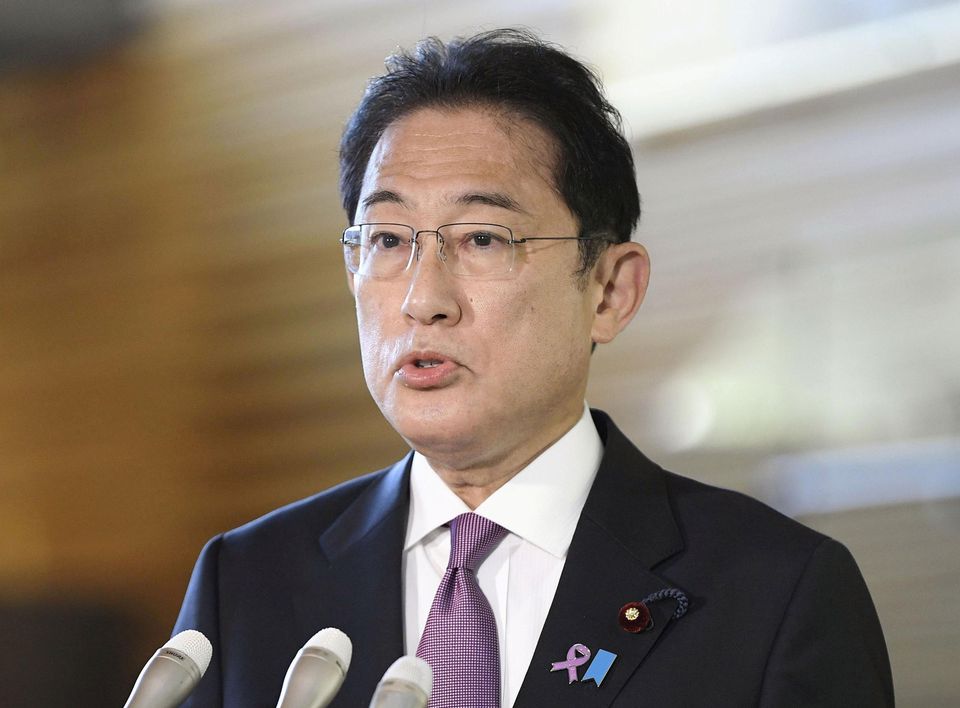 Japan's Prime Minister Fumio Kishida said on Wednesday his government would release some oil reserves in response to a U.S. request in a way that does not breach a Japanese law that only allows stock releases if there is a risk of supply disruption.
"We have been working with the United States to stabilize the international oil market and we have decided to join the United States in selling part of our national oil reserves in a way that does not contravene existing (Japanese) oil reserve law," Kishida told reporters.
Kishida didn't say exactly how the stocks would be released. He said Industry Minister Koichi Hagiuda will announce details later on Wednesday, such as the amount to be sold, adding Japan would continue to lobby oil-producing countries to combat drastic price moves.
The Nikkei newspaper reported earlier that Japan will hold auctions for about 4.2 million barrels of oil out of an overall national stockpile of about 490 million barrels. The auctions for the crude oil, about one or two days' of Japan's national demand, will be held by the end of the year, the Nikkei said, without citing a source for the information.
Kishida's confirmation came after the administration of U.S. President Joe Biden announced on Tuesday it will release millions of barrels of oil from strategic reserves in coordination with China, India, South Korea, Japan and Britain, to try to cool rising crude prices after major global producers repeatedly ignored calls for more supply.
Full coverage: REUTERS 


WORLDWIDE: FINANCE/MARKETS 


Asian shares on edge as U.S. bond yields rise, oil volatile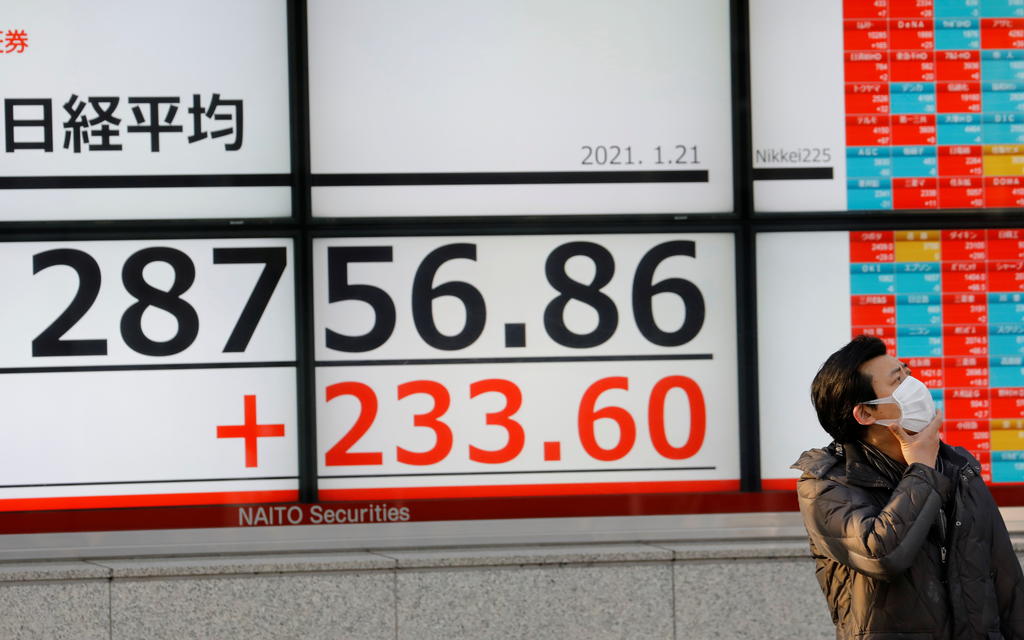 Share markets were jittery in early Asia on Wednesday as trading was buffeted by a step-up in U.S. Treasury yields as well as volatile oil prices in the face of price-cooling moves by the United States and other nations.
MSCI's broadest index of Asia-Pacific shares outside Japan (.MIAPJ0000PUS) slid 0.24%, while Japan's benchmark Nikkei stock price index (.N225) fell 1.13%, as it returned from holiday and caught up with global falls the day before.
Oil steadied a day after rising 3% to a one-week high, even after the U.S. said it would release millions of barrels of oil from strategic reserves in coordination with China, India, South Korea, Japan and Britain to try and cool prices after repeated calls for more crude failed to sway OPEC+ producers.
Brent crude futures reversed early losses to rise 0.15% to $82.43 a barrel and U.S. crude futures rose 0.33% to $78.76 a barrel.
"There's a lot going on at the moment," said senior Asia economist Carlos Casanova at Swiss private bank UBP.
"10 year yields are rising, and the U.S. dollar is strong, which is a little bit disruptive for Asian markets as a lot of the currencies (apart from the Chinese yuan) will depreciate and there will be some outflows on the back of widening real rate differentials."
Full coverage: REUTERS 


Dollar rests after surging on Powell's reappointment, kiwi weakens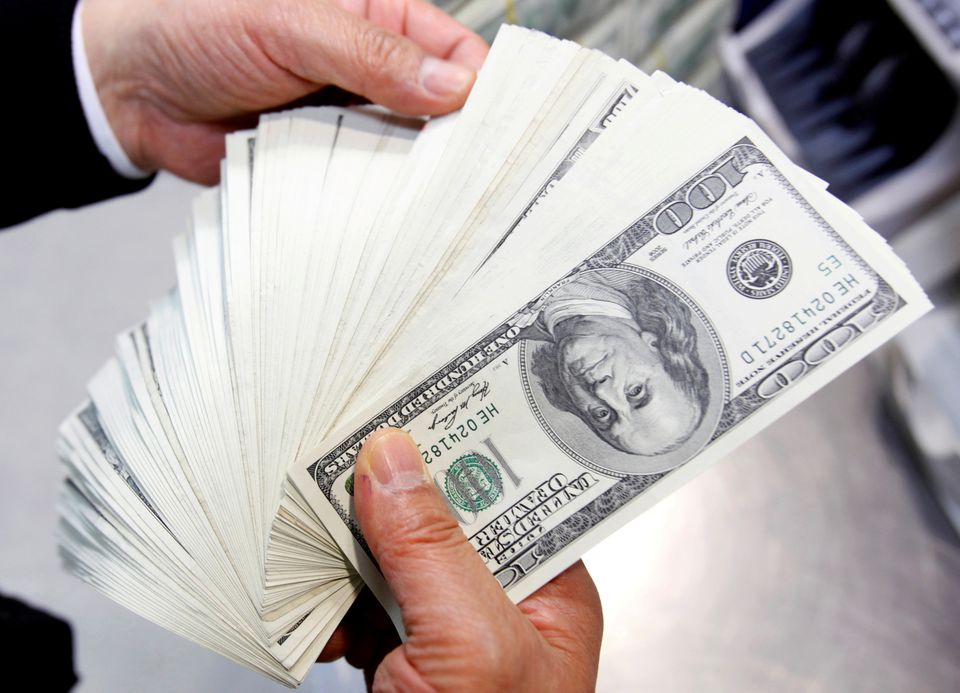 The dollar paused on Wednesday after a surge that followed the reappointment of Federal Reserve chair Jerome Powell, who was seen as the more hawkish choice, while the New Zealand dollar eased after a smaller than expected rate hike.
The euro held just above a 16-month trough at $1.1238, having found a measure of support from stronger-than-expected European business surveys. The yen sat just above a four-year low at 115.13 to the dollar.
The kiwi was the biggest mover in an otherwise quiet Asian session and fell as far as 0.5% to $0.6915 after the Reserve Bank of New Zealand lifted rates 25 basis points (bps) and raised its long-term cash rate projection by 50 bps.
Traders had been looking for more on both counts and interest rate swaps reversed sharply after the decision, with benchmark two-year swaps down 17 bps. read more
Westpac strategist Imre Speizer said the unwind of aggressive expectations might be a blueprint for other markets that have become similarly positioned, but in the meantime he reckoned the kiwi could be on the ropes against a rising dollar.
"If it fell below $0.69 I think we're in danger of going below $0.68," he said.
The dollar has zoomed to its highest levels of the year as better-than-expected U.S. economic data drives bets the Federal Reserve will hike rates to tame inflation. Markets also seem convinced Powell is more likely to respond sooner and harder to inflation than Lael Brainard – the other contender for his job, who has been nominated as vice chair.
Full coverage: REUTERS 


Oil prices drop as coordinated reserve release eases some supply fears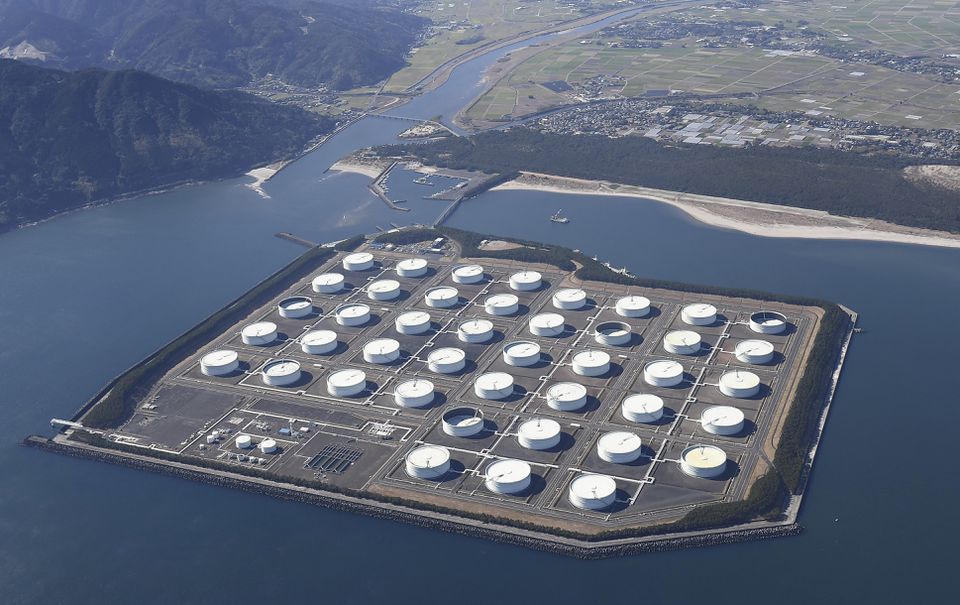 Oil prices fell on Wednesday as the U.S.-led coordinated release of stocks from strategic reserves eased concerns over tightness in global supply, while investors took profits from the previous day's rally ahead of the U.S. Thanksgiving holiday.
U.S. West Texas Intermediate (WTI) crude futures fell 12 cents, or 0.2%, to $78.38 a barrel at 0122 GMT, reversing out of a 2.3% gain in the previous day.
Brent crude futures slid 32 cents, or 0.4%, to $81.99 a barrel, having risen 3.3% on Tuesday.
"The coordinated efforts by oil consuming countries to lower crude prices prompted fresh selling," said Kazuhiko Saito, chief analyst at Fujitomi Securities Co Ltd.
"Behind the decline is also profit-taking ahead of the U.S. holiday," he said, adding concerns over slower demand in Europe amid a resurgence in the COVID-19 pandemic also weighed on sentiment.
The United States said on Tuesday it would release millions of barrels of oil from strategic reserves in coordination with China, India, South Korea, Japan and Britain, to try to cool prices after OPEC+ producers repeatedly ignored calls for more crude.
Japan will hold auctions for about 4.2 million barrels of oil out of its national stockpile, the Nikkei newspaper reported on Wednesday.
Adding to pressure, U.S. crude and gasoline stocks rose last week while distillate inventories fell, according to market sources citing American Petroleum Institute figures on Tuesday.
Full coverage: REUTERS