WORLDWIDE: HEADLINES 


With inflation risks rising, Fed's Powell prepares for possible pivot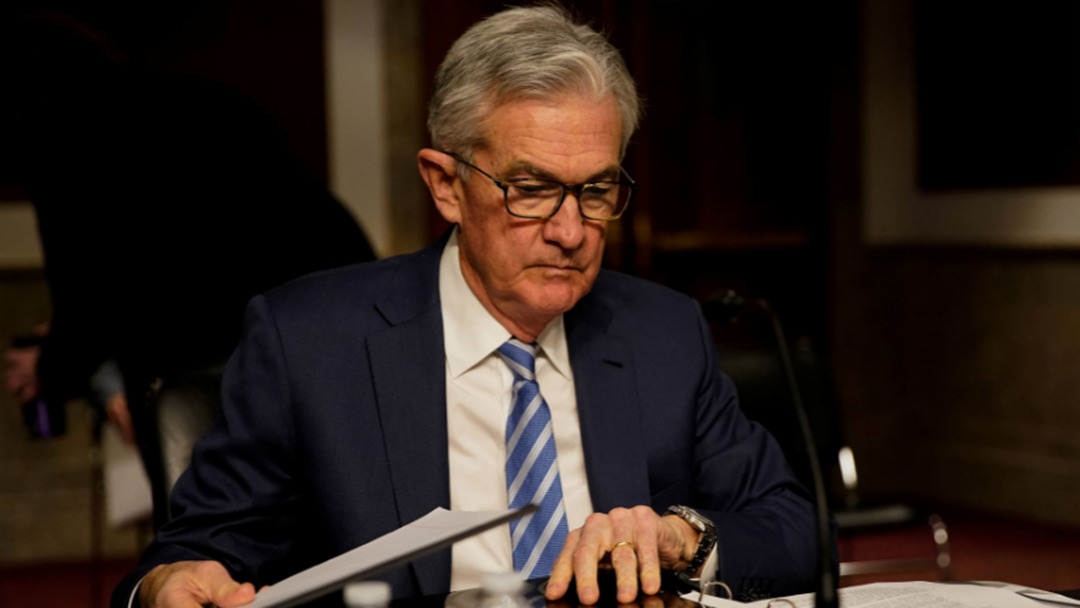 The U.S. central bank needs to be ready to respond to the possibility that inflation may not recede in the second half of next year as most forecasters currently expect, Federal Reserve Chair Jerome Powell said on Wednesday.
In his second day of testimony in Congress, Powell reiterated that he and fellow policymakers will consider at their upcoming meeting a faster wind-down to the Fed's bond-buying program, a move widely seen as opening the door to earlier interest rates hikes.
With very strong consumer demand colliding with persistent supply chain problems, the Fed may be nearing the time when it must choose between aiming for full employment and keeping inflation in check.
On Tuesday, Powell said he thinks it's likely that inflation will come down "meaningfully" in the second half of next year as supply chains get fixed, but "the risks of higher inflation have moved up."
"We have to use our policy to address the range of plausible outcomes, not just the most likely one," he told the U.S. House of Representatives Financial Services Committee.
As if to underscore those concerns, a survey published Wednesday by the Federal Reserve showed firms across the country are increasingly grappling with higher prices and scrambling to fill jobs amid labor shortages, though they are able in many cases to pass on higher costs to customers, with little resistance. "Nearly all Districts reported robust wage growth," according to the Fed's Beige Book, an anecdotal survey of businesses in the Fed's 12 districts.
Soon after Powell's appearance in Congress alongside Treasury Secretary Janet Yellen, public health officials announced the first known U.S. case of a patient with the Omicron COVID-19 variant, suspected of being more infectious than prior strains of the coronavirus.
Full coverage: REUTERS 


Suncity shares slide further after Macau gaming rooms shut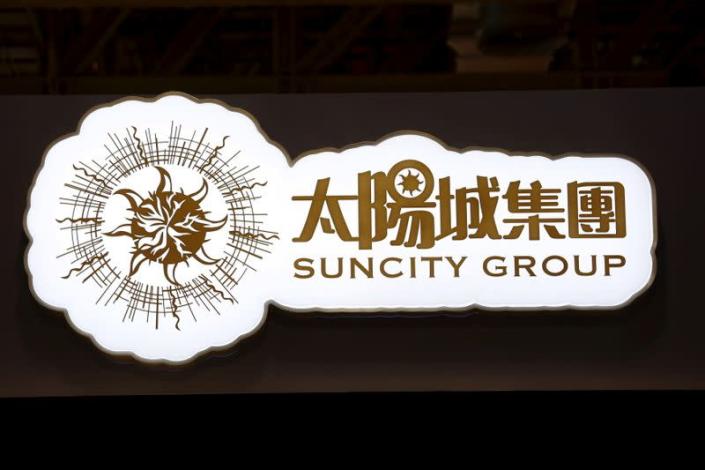 Shares in Macau's Suncity Group Holdings Ltd (1383.HK) tumbled in resumed trade on Thursday after gaming rooms linked to the group were shut following the arrest of its former CEO and chairman, Alvin Chau.
Chau, also the founder of Macau's biggest junket operator which brings in high rollers to play at casinos, was arrested with 10 others on Sunday over alleged links to cross-border gambling and money laundering.
In a statement released late on Wednesday, Suncity said that gaming rooms operated by a business wholly owned by Chau had closed as of Dec. 1. It also confirmed that Chau had resigned from all positions at Suncity Group but did not announce a new CEO or chairman.
Suncity Group's stock was down 10% in Thursday morning trade, albeit off a record low marked earlier in the day, after being suspended on Wednesday. The shares have now halved in value since Chau's arrest.
Macau authorities have accused Chau and 10 others of using the former Portuguese colony as a base for an illegal "live web betting platform" in the Philippines that attracted mainland Chinese gamblers.
A warrant for Chau's arrest has also been issued by the mainland Chinese city of Wenzhou, accusing him of forming a junket agent network that helps citizens engage in gambling activities and setting up a company that helps gamblers make cross-border fund transfers.
Full coverage: REUTERS 


WORLDWIDE: FINANCE/MARKETS 


Asian shares tick up but Omicron worries leave markets on edge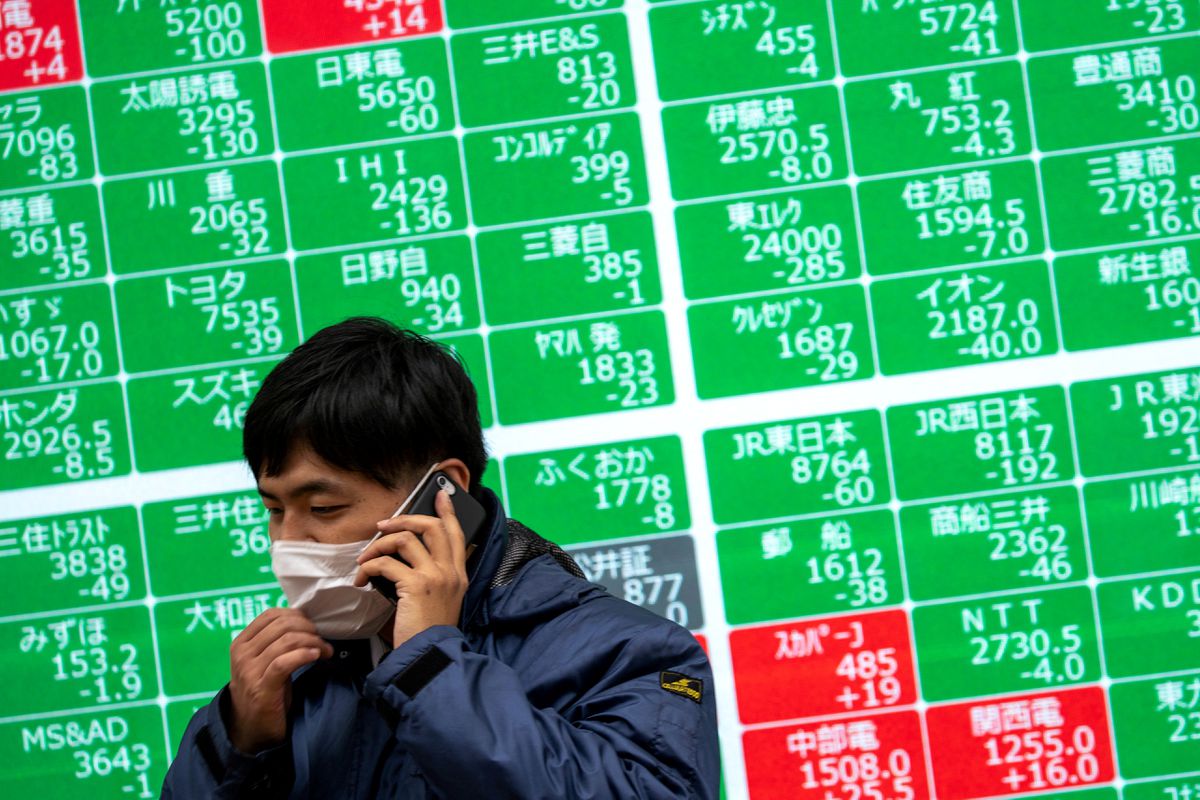 Asian shares edged higher in choppy trading on Thursday, helped by advances in Chinese real estate shares, though fears about the Omicron variant of the new coronavirus capped gains regionally.
Also weighing on share markets were remarks from Fed Chair Jerome Powell reiterating that he and fellow policymakers will consider a faster wind-down to the Fed's bond-buying programme, a move widely seen as opening the door to earlier interest rates hikes.
This helped support the dollar which, despite the cautious mood gained ground on the yen, typically seen as an even safer haven than the greenback.
MSCI's broadest index of Asia-Pacific shares outside Japan (.MIAPJ0000PUS) advanced 0.2%, boosted by Chinese blue chips (.CSI200) up 0.25% and Hong Kong (.HSI) up 0.2%.
An index of Hong Kong listed mainland developers (.HSMPI) rose 2% after news late Wednesday that Chinese developers plan to sell bonds in China to raise a combined 18 billion yuan ($2.83 billion), evidence Beijing is marginally easing liquidity strains on the cash-strapped sector. read more
However, Japan's Nikkei (.N225) lost 0.6%, and all three main Wall Street benchmarks fell more than 1% overnight as a global rally petered out as news about the Omicron variant of the coronavirus turned negative.
Omicron is rapidly becoming the dominant variant of the coronavirus in South Africa less than four weeks after it was first detected there, and on Wednesday the United States became the latest country to identify an Omicron case within its borders.
"All that anyone can do at the moment is wait for each headline as it breaks, as there are a series of outstanding questions about the new variant that remain largely unanswered and will remain unanswered for days or weeks," said Kyle Rodda an analyst at Melbourne brokerage IG markets.
Full coverage: REUTERS 


Oil rises on views OPEC+ may pause supply addition amid Omicron fears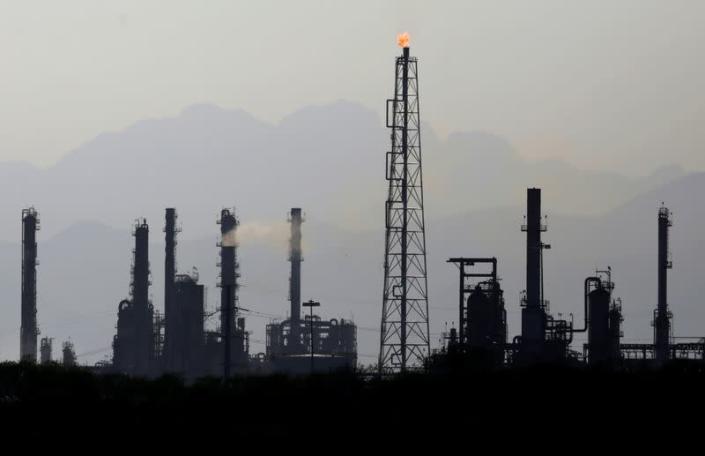 Oil prices rose on Thursday, reversing the previous day's losses, on expectations OPEC+ may pause supply additions amid growing concern the spread of the Omicron coronavirus variant could weigh on the global economy and fuel demand.
U.S. West Texas Intermediate (WTI) crude futures gained 48 cents, or 0.7%, to $66.05 a barrel by 0140 GMT, after a 0.9% drop on Wednesday.
Brent crude futures were up 48 cents, or 0.7%, at $69.35, having eased 0.5% in the previous session.
"Oil prices climbed as some investors anticipate that OPEC+ will decide to maintain the current supply levels in January to cushion any damage on demand from the Omicron spread," said Toshitaka Tazawa, an analyst at Fujitomi Securities Co Ltd.
The Organization of the Petroleum Exporting Countries and its allies, together known as OPEC+, will likely decide on Thursday whether to release more oil into the market as previously planned or restrain supply.
Since August, the group has been adding an additional 400,000 barrels per day (bpd) of output to global supply each month, as it gradually winds down record cuts agreed in 2020.
The new variant, though, has complicated the decision-making process, with some observers speculating OPEC+ could pause those additions in January in an attempt to slow supply growth.
Omicron is rapidly becoming the dominant coronavirus variant in South Africa less than four weeks after it was first detected there. On Wednesday, the United States became the latest country to identify an Omicron case within its borders.
Global oil prices have lost more than $10 a barrel since last Thursday when news of Omicron shook investors.
Full coverage: REUTERS 


 
Aussie, rand flounder as Omicron spooks investors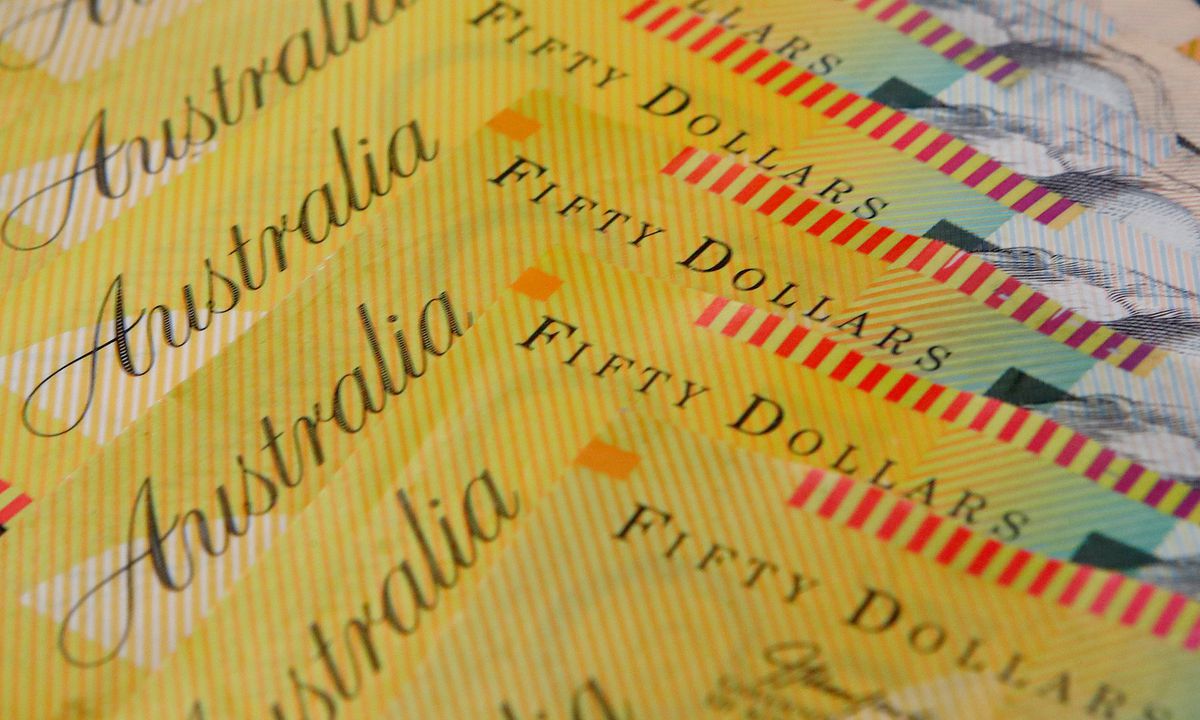 The safe-haven yen hovered near a seven-week high on Thursday while the rand and riskier currencies languished as the Omicron coronavirus variant established itself as the dominant strain in South Africa and continued to spread globally.
Early indications suggesting Omicron may be markedly more contagious than previous variants have rattled financial markets on worries that a return to travel bans and lockdowns could choke off the nascent global recovery.
The strain has been found in places as widespread as Australia, Britain, Canada and Japan, even as those countries rapidly tighten their borders.
Against Japan's currency, the U.S. dollar edged 0.11% higher to 112.875 yen, but remained close to Tuesday's low of 112.535, a level not seen since Oct. 11.
Against the South African rand, the greenback was off 0.12% at 16.0025, after a more than 1% surge overnight.
The number of new cases reported in South Africa – where Omicron was first discovered four weeks ago – doubled from Tuesday to Wednesday. The country's National Institute for Communicable Diseases said 74% of all the virus genomes it had sequenced last month had been of the new variant.
The first case in the United States, reported on Wednesday, was a fully vaccinated person in California who returned from South Africa on Nov. 22 and tested positive seven days later.
Despite the uncertainty spawned by Omicron, Federal Reserve Chair Jerome Powell reiterated in Day 2 of testimony to Congress on Wednesday that he and fellow policymakers will consider at their Dec. 14-15 meeting a faster taper of stimulus, which could open the door to earlier interest rates hikes.
Full coverage: REUTERS