WORLDWIDE: HEADLINES


Tesla plans to open its charging network to other EVs later this year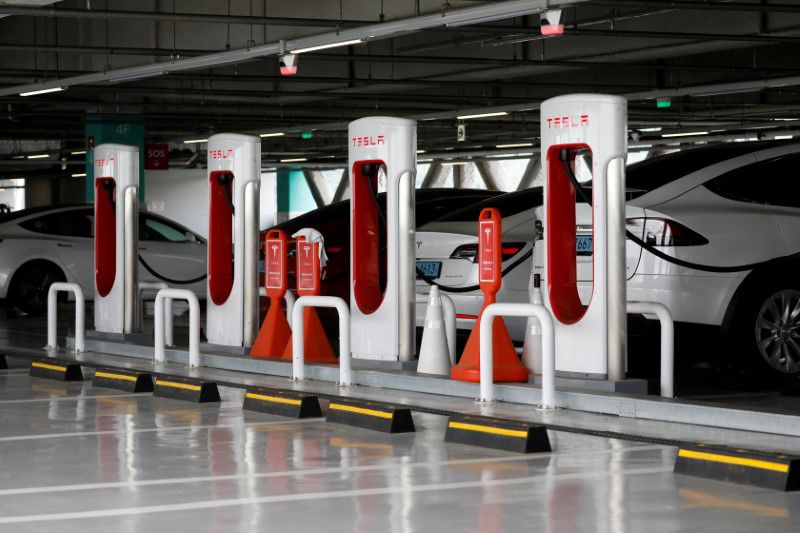 Tesla Inc (TSLA.O) plans to open its network of superchargers to other electric vehicles later this year, Chief Executive Officer Elon Musk said on Twitter.
The electric-car maker's fast charging network, with over 25,000 superchargers globally, has given it a competitive edge. Meanwhile, other carmakers have formed alliances or invested in startups for networks as they rush new electric vehicle entrants to market.
"We're making our Supercharger network open to other EVs later this year," Musk said on Tuesday, adding that over time Tesla's charging network will be opened to other electric vehicles in all countries.
Germany's transport minister said last month he was trying to convince Tesla to open its charging network to other carmakers to make it easier for drivers of electric vehicles to charge.
In the United States, President Joe Biden's administration late last month embraced a bipartisan Senate deal to spend $1.2 trillion on infrastructure projects, including $7.5 billion on electric vehicle infrastructure, including charging stations.
Charging companies such as Blink Charging Co (BLNK.O), EVgo Inc (EVGO.O), ChargePoint Holdings Inc (CHPT.N) and Volkswagen's (VOWG_p.DE) Electrify America are also building out charging networks across the United States.
Full coverage: REUTERS 


Australia's iron ore miners face train driver shortage amid COVID lockdowns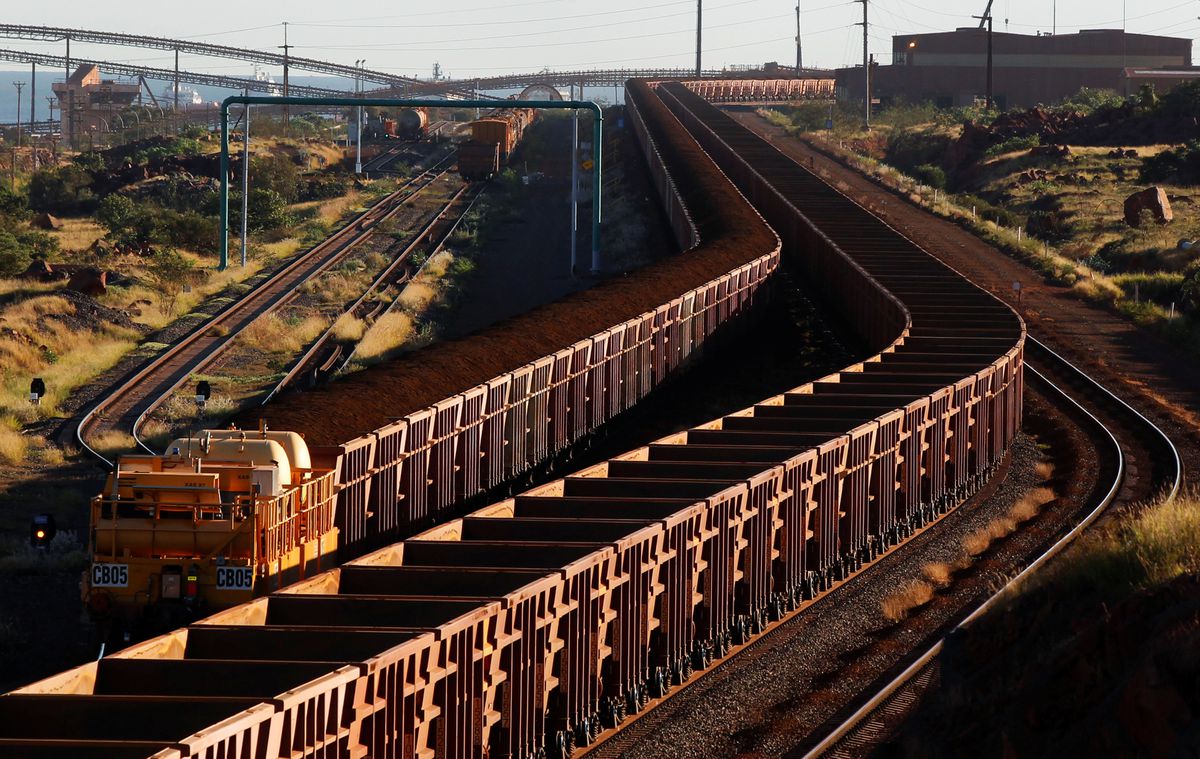 Rio Tinto (RIO.AX) is asking train drivers working in mineral-rich Western Australia to work more hours, following a move by rival BHP Group, as miners rush to ship millions of tonnes of iron ore amid soaring prices for the steel making material.
The push comes among a worsening skills shortage in Australia's west that has been exacerbated by strict coronavirus restrictions, which unions say have raised mental health risks for workers and their families.
Train driver Paul Bloxsom, who will leave Rio next month, said Western Australian border constraints to keep out COVID-19 that include a 14-day quarantine meant he had only seen his family in Queensland four times in 15 months.
"That's a challenge in itself, the isolation and the loneliness and so on. There was a combination of things, and I just had enough. And there's a lot more jobs going back at home on the east coast," he told Reuters.
Mine workers in Australia often live in cities and fly in and fly out (FIFO) to remote mine sites, a commute that can take anywhere from several hours to a day, including connections.
While miners in Western Australia are enjoying a commodity boom that has powered new construction projects, they are having to compete for workers with government-backed infrastructure projects on the other side of the country.
"Unlike previous construction-led growth periods for our sector, where up to 1,000 people a week were moving to Western Australia for work, there are now strong employment prospects in the eastern states," the state's Chamber of Minerals and Energy said last month.
International skilled migration has also dried up due to Australia's caps on immigration arrivals.
Miners have been looking for ways to ensure they can keep production at full tilt until Australia boosts its vaccination rates, said analyst Peter O'Connor of Shaw and Partners in Sydney.
"Short of keeping people in Western Australia on extended rosters, which wears people out, their options are limited – that is a real and present risk to production," he said.
For train drivers, Rio has asked for expressions of interest in a two-week on, one-week off roster, compared to the typical two-week on, two-week off roster, but said the request was voluntary and would include appropriate remuneration.
Full Coverage: REUTERS 

WORLDWIDE: FINANCE / MARKETS
Asian shares, US yields rise as investors reassess rout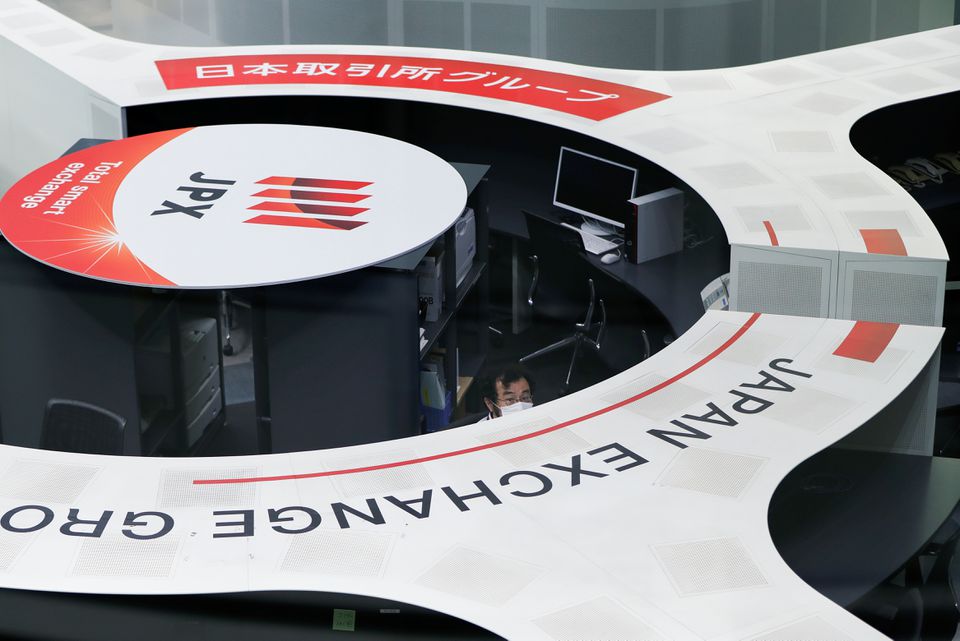 Asian shares and U.S. Treasury yields rose on Wednesday, clawing back some of the week's losses as investors reassessed economic worries, but the dollar was firm on concerns over the impact of a fast-spreading coronavirus variant.
Rising COVID-19 infections have rocked global markets this week as investors dumped risk assets, seeking stability in safe haven assets like bonds. That sent stocks tumbling and pushed the benchmark U.S. 10-year yield to five-month lows on Tuesday.
But on Wednesday, MSCI's broadest index of Asia-Pacific shares outside Japan (.MIAPJ0000PUS) was up 0.17%, trimming its losses for the week to around 2%, while Japan's Nikkei (.N225) rose 0.90% after touching six-month lows a day earlier.
Sentiment in Japan was supported by a jump in exports in June, led by U.S. demand for cars and China-bound shipments of chip-making equipment, boosting hopes for an export-led recovery. 
Australian shares (.AXJO) were up 1.21%, Chinese blue-chips (.CSI300) added 0.76% and Taiwan shares (.TWII) rose 0.27%.
Seoul's KOSPI (.KS11) slipped 0.14% as South Korea reported a daily record of novel coronavirus cases. 
"The level of volumes, the level of sporadic whip-saw price action I think is telling you that there's not a lot of conviction one way or another," said Kay Van-Petersen, global macro strategist at Saxo Capital Markets in Singapore.
But while he said peak global growth had likely passed, easy central bank policies continue to provide strong support for global asset prices even as they begin to flag the tapering of asset purchases.
"The G4 central banks' balance sheets have been compounding by 15% since 2008. And my point is that's not going to stop. It's not going to get shut off."
Full coverage: REUTERS 


Oil retreats on surprise rise in US crude stocks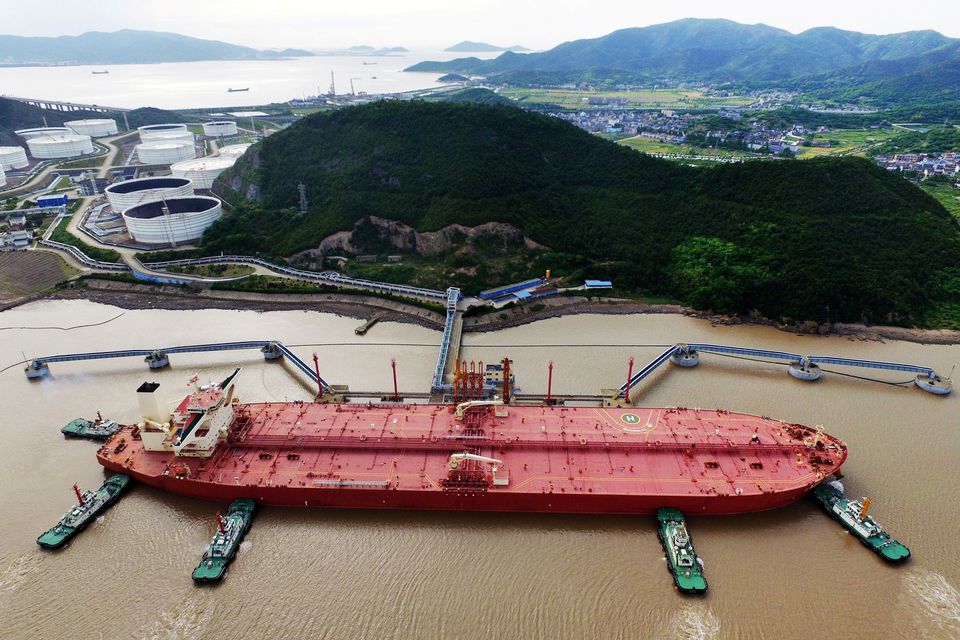 Oil prices fell on Wednesday after an industry report showed an unexpected build-up in U.S. oil inventories last week, which heightened worries about a resurgence in COVID-19 infections potentially dampening fuel demand.
U.S. West Texas Intermediate (WTI) crude futures dropped 35 cents, or 0.5%, to $66.85 a barrel at 0153 GMT, after rising $1 on Tuesday.
Brent crude futures fell 32 cents, or 0.5%, to $69.03 a barrel, giving up some of Tuesday's 1.1% gain.
The market "has come under a bit of downward pressure in early morning trading today after a bearish and rather surprising inventory report from the API," ING Economics analysts said in a note referring to weekly figures from the American Petroleum Institute.
U.S. crude stocks rose by 806,000 barrels for the week that ended July 16, according to two market sources, citing American Petroleum Institute figures.
By comparison, 10 analysts polled by Reuters had estimated, on average, that crude stocks fell by about 4.5 million barrels.
Investors are awaiting data from the U.S. Energy Information Administration to see whether it confirms there was an increase in crude inventories, which would end an eight-week streak of inventory drawdowns.
Full coverage: REUTERS 


Climbing dollar pauses for breath ahead of ECB
The dollar took a breather from its grind higher on Wednesday, easing slightly from multi-month peaks as a bout of risk-aversion ebbed, though selling was light as expectations of a cautious European Central Bank had the euro pinned down.
The euro touched a fresh three-month trough of $1.1755 overnight and its small rebound had carried it only as far as $1.1780 by early in the Asia session.
The Australian and New Zealand dollars also rose from year-to-date lows, while sterling lifted off a five-month low.
But the moves barely dented a month of dollar gains, with even a 0.5% overnight jump by the Canadian dollar leaving it below its 200-day moving average. CAD/
"The U.S. dollar does seem to have quite an undertow of support," said Westpac analyst Sean Callow in Sydney.
The dollar'srise has been driven mostly by expectations that U.S. economic strength could prompt interest rates to rise, but has recently been helped a bit by risk aversion, he said.
"The general mood on the dollar looks as though it would take a lot to derail the basic narrative of the dollar being in fairly good shape from here to the Jackson Hole conference," he added, referring to the August symposium in Wyoming where the Federal Reserve may announce tapering of its bond purchases.
"For the time being you'd probably just prefer to keep long dollars for the next few weeks."
Analysts said the U.S. dollar index , last at 92.971 and up 2.8% since mid-June, seemed poised to test its March peak of 93.439.
The dollar also rose slightly against the safe-haven Japanese currency to buy 109.96 yen, after dropping to as low as 109.07 yen this week when fresh concerns about new coronavirus cases globally drove investors into safer assets.
Virus infections, and particularly the contagious Delta variant, continue to drag on Asian currencies other than the yen as new lockdowns have been enforced from Seoul to Sydney.
Sterling has similarly faced pressure as COVID-19 cases soar while England lifts most social restrictions, trusting that vaccines will prevent hospitals from being overwhelmed.
Sterling was last at $1.3631, off Tuesday's five-month low of $1.3576 but below its 20-day and 200-day moving averages.
The Australian dollar traded at $0.7319 after touching $0.7300 overnight and the kiwi at $0.6916off a low of $0.6882. The Canadian dollar traded at C$1.2687 per greenback.
Full coverage: REUTERS