WORLDWIDE: HEADLINES


Beijing Stock Exchange clears companies to list on Nov 15 –filings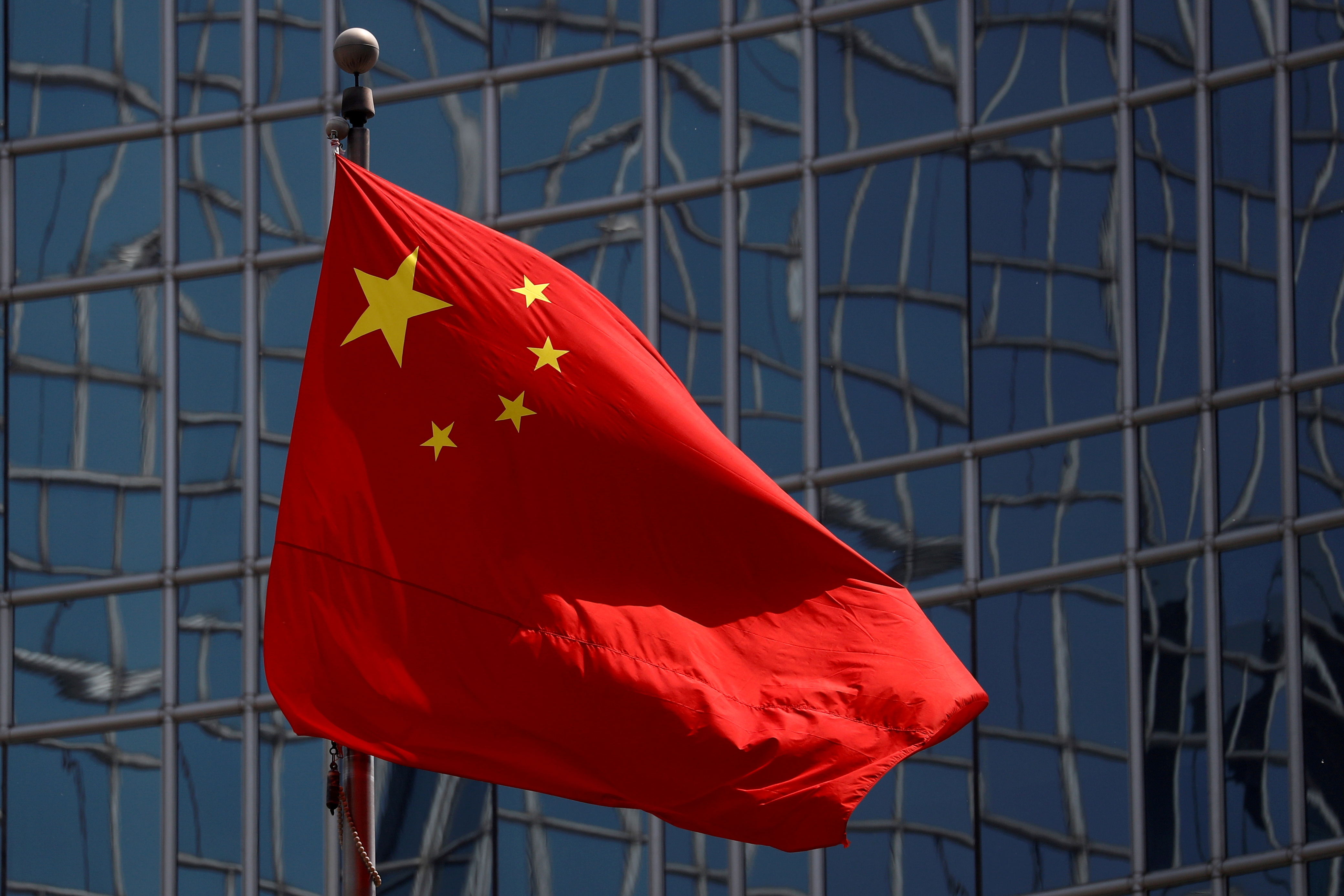 China's new Beijing Stock Exchange has approved applications from 10 companies to list shares on Nov. 15, company filings showed late on Wednesday, two months after Chinese President Xi Jinping announced the bourse for small and medium-sized firms.
The companies, currently listed on the so-called "innovation tier" of Beijing's over-the-counter National Equities Exchange and Quotations, known as the 'New Third Board', said in separate statements their shares will be listed on the Beijing Stock Exchange next Monday.
The companies include Beijing Henghe Information Technology Co, Keda Automation Control and Anhui Jingsai Technology Co.
China's securities regulator has said the new exchange will complement existing bourses in Shanghai and Shenzhen. Investors are expecting a busy start to trade in light of frothy launches of other boards, such as Shanghai's STAR Market in 2019.
A set of rules for the Beijing Stock Exchange was published last month. Individual investors qualified to trade must have at least 500,000 yuan ($77,459) of assets in their stock accounts.
Full coverage: REUTERS


Japan's economy seen back in decline on COVID-19, supply issues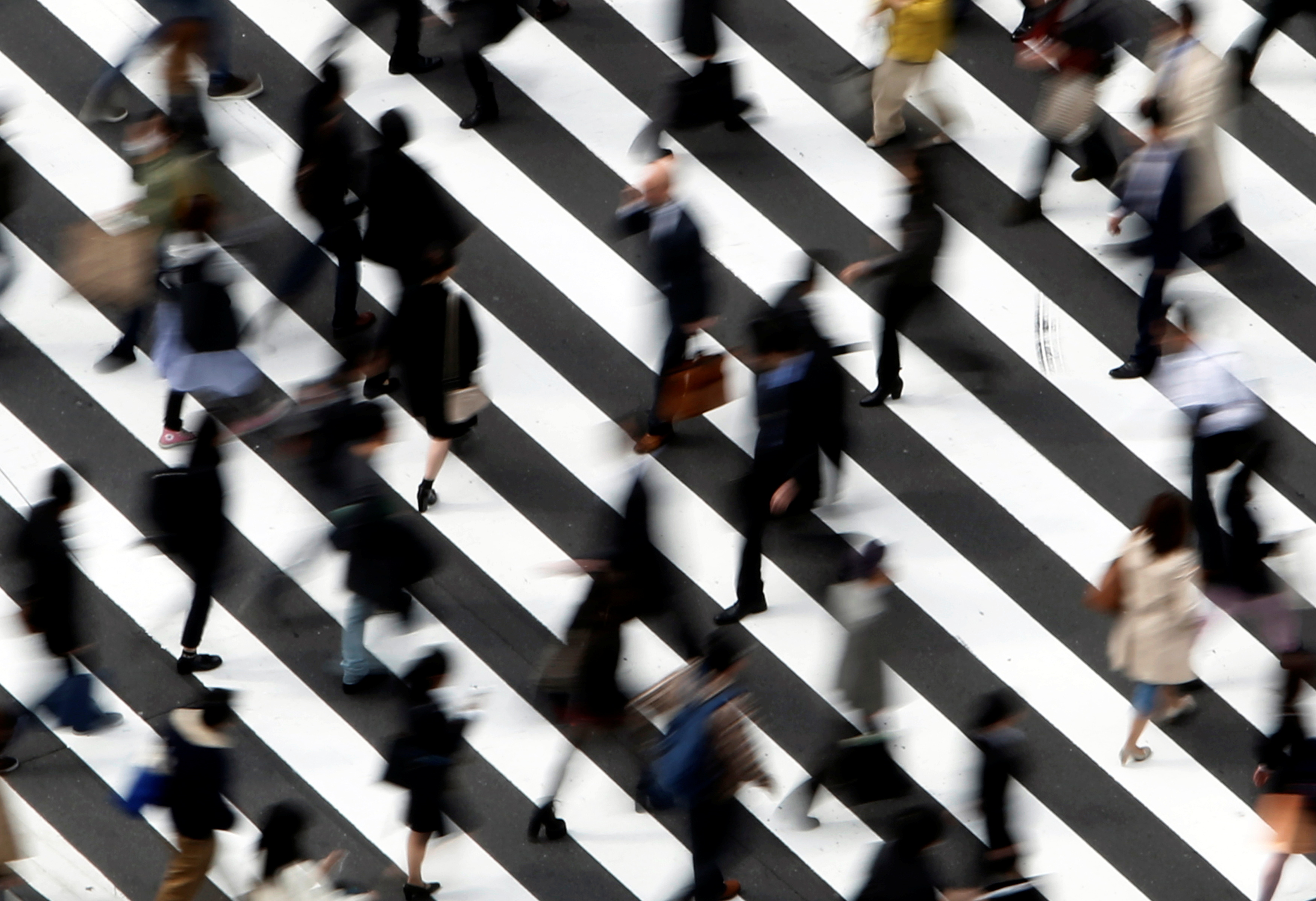 Japan's economy likely contracted in the third quarter as curbs to stop a coronavirus resurgence and supply bottlenecks hurt consumption and output, a Reuters poll of economists showed on Thursday.
The forecast was in sharp contrast to the previous month's poll that projected an expansion in the quarter, underscoring the heavy toll parts and chip shortages have taken on Japan's manufacturers.
But growth was expected to rebound in the current quarter as consumption gets a boost from the Sept. 30 lifting of pandemic curbs, and auto output recovers from disruptions caused by factory shutdowns in Asia, the poll showed.
The world's third-largest economy shrank an annualized 0.8% in the third quarter, a reversal from a 0.8% expansion projected last month, according to the median forecast of over 30 analysts.
The economy last saw a contraction in the first quarter, when it shrank an annualized 4.2%.
"Consumption is likely to have fallen, and car output, which has a huge impact, declined in July-September," said Naoki Murakami, senior economist at Asset Management One.
Preliminary third-quarter GDP data is due to be released by the government on Nov. 15.
Full coverage: REUTERS


WORLDWIDE: FINANCE/MARKETS


Asian stocks slump, dollar shines as inflation fears flare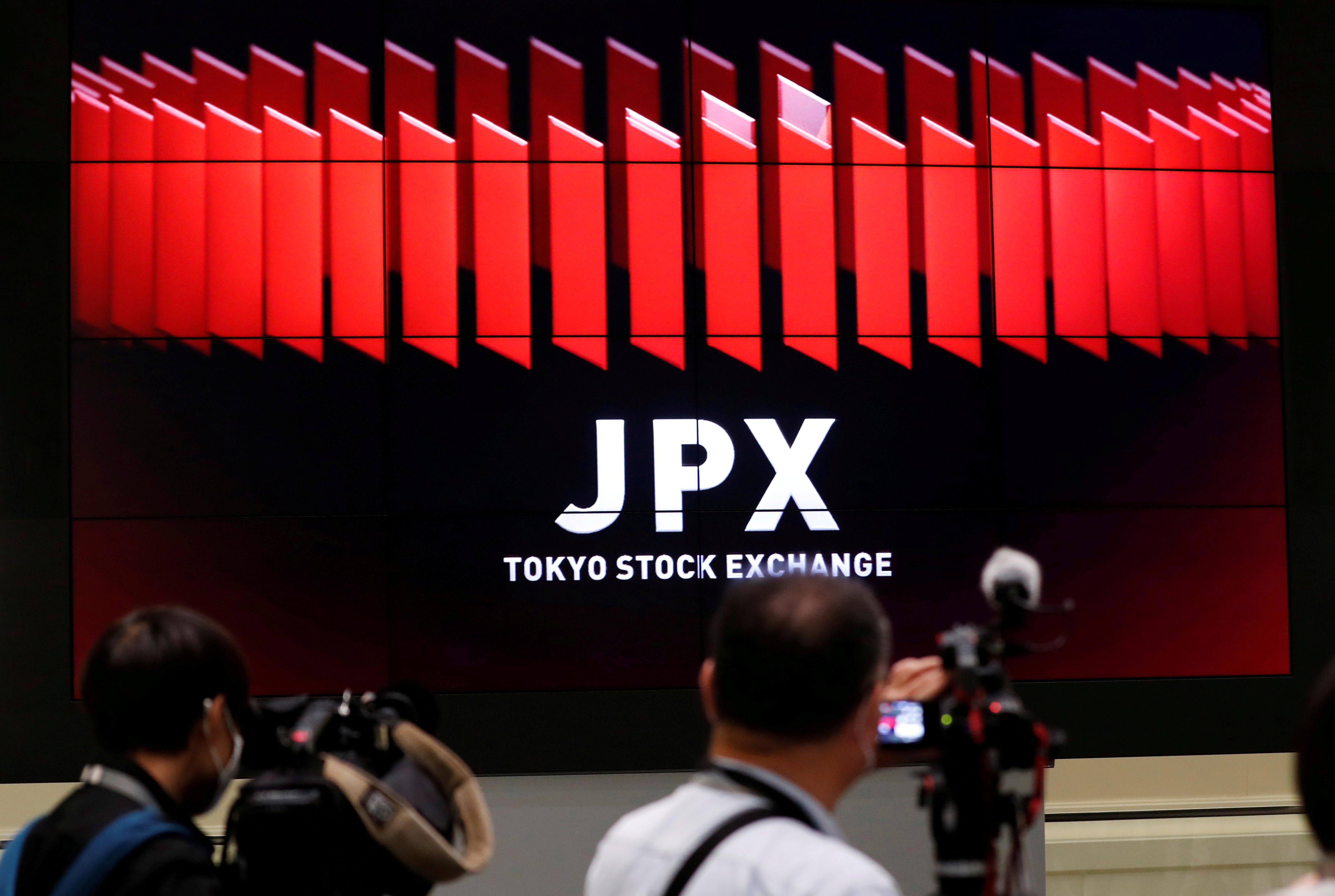 Inflation fears pressured Asian stocks and buoyed the dollar on Thursday after data overnight showed U.S. consumer prices surged at the fastest pace since 1990 last month, boosting the case for faster Federal Reserve policy tightening.
Nominal U.S. Treasury yields shot higher, with that on the benchmark 10-year note leaping by the most since February, while real yields, which take inflation into account, dipped to record lows.
Gold jumped to a five-month high and bitcoin hit a record as investors sought inflation hedges.
Oil pulled back sharply from near seven-year highs after U.S. President Joe Biden said his administration was looking for ways to reduce energy costs.
MSCI's broadest index of Asia-Pacific shares outside Japan (.MIAPJ0000PUS) was down 0.85%, led by a 1.19% slide in Australia's benchmark (.AXJO).
Chinese blue chips (.CSI300) slipped 0.09%.
Japan's Nikkei (.N225) bucked the trend by rising 0.24%, supported by the yen's weakness against a resurgent dollar and as U.S. stock futures ticked up slightly.
Full coverage: REUTERS


Hot U.S. inflation drives dollar to 2021 peaks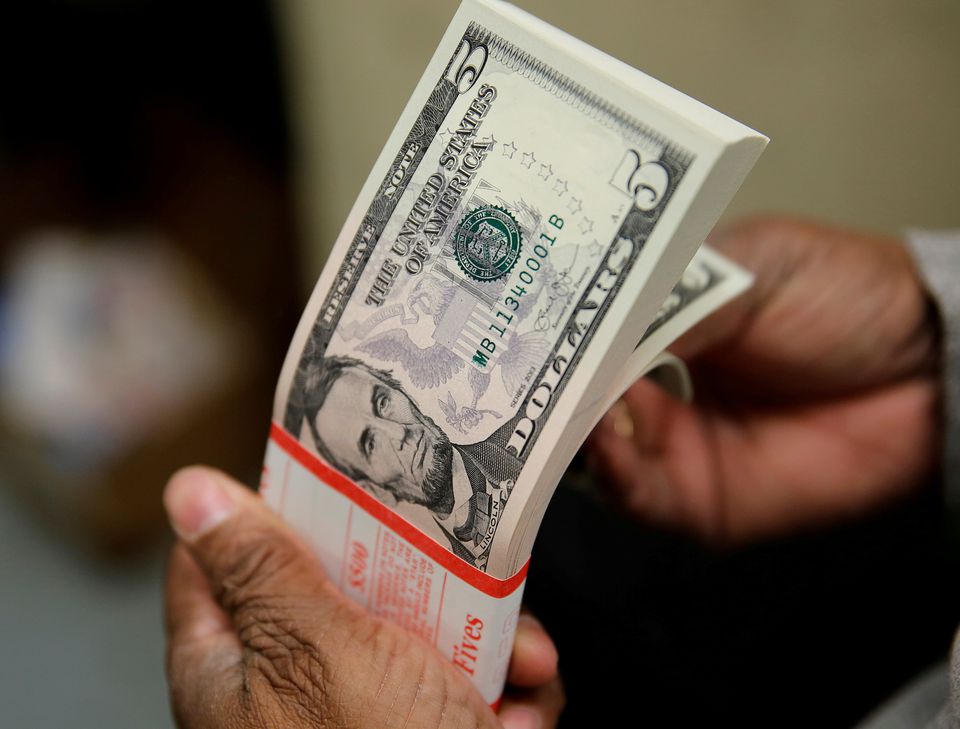 The dollar stood at its highest levels of the year against sterling and the euro on Thursday, while the yen was smarting from its sharpest drubbing in a month, after the hottest U.S. inflation reading in a generation fanned bets on rate hikes.
The euro was pummeled down 1% and through major support to $1.1476, its lowest since July 2020, after headline U.S. CPI came in at 6.2% overnight. It was pinned at that level early in the Asia session and lacks chart support until around $1.12.
Sterling dropped 1.2% to $1.3401, its lowest since December 2020 and the yen reversed a week of gains in a few hours and dropped 0.8% to 114.00 per dollar.
Emerging markets currencies also suffered from the dollar's broad rise, with MSCI's EM currencies index (.MIEM00000CUS) making its sharpest drop in two months as U.S. Treasury yields surged.
The rates moves, especially at the short end, suggest traders believe the Federal Reserve will step in to hike interest rates if prices keep running higher, said National Australia Bank's head of FX strategy, Ray Attrill.
"The market is still conferring a degree of credibility on the Fed, that they are not going to allow very high inflation to persist indefinitely," he said. If the dollar index moves higher than 95, investors might start to get out of the way, he said.
Full coverage: REUTERS


Oil prices steady after falling on signs U.S. may release more reserves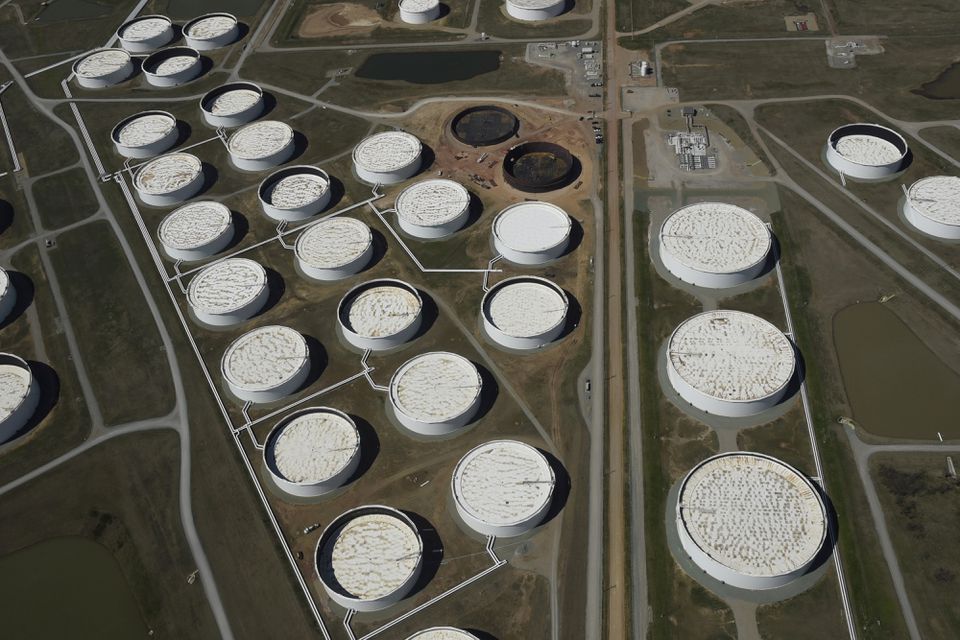 Oil prices were steady on Thursday after falling in the previous session on concerns rising inflation in the United States, spurred by climbing energy costs, may prompt the government to release more strategic crude stockpiles to drive down prices.
On Wednesday, Brent crude futures fell by 2.5% and West Texas Intermediate (WTI) futures dropped by 3.3% after reports that U.S. inflation increased at the fastest rate in 30 years pushed the dollar higher and crude inventories in the U.S., the world's biggest oil consumer, rose after the government released some strategic reserves.
Brent crude futures gained 18 cents, or 0.2%, to $82.82 a barrel at 0156 GMT, while WTI futures rose 17 cents, or 0.2%, to $81.51.
Consumer inflation data on Wednesday showed U.S. prices were rising at a 6.2% year-over-year rate. The dollar gained on expectations that actions by the White House and U.S. Federal Reserve to curb the rising prices may lead to higher interest rates and tighter monetary policy. Oil typically trades inversely to the dollar.
U.S. President Joe Biden said he asked the National Economic Council to work to reduce energy costs and the Federal Trade Commission to push back on market manipulation in the energy sector to reverse inflation.
Some of the efforts to cut energy costs might include releasing more crude from the U.S. Strategic Petroleum Reserve (SPR).
Full coverage: REUTERS