WORLDWIDE: HEADLINES 


Oil giant Shell sets sights on sustainable aviation fuel take-off 
Royal Dutch Shell (RDSa.L) plans to start producing low-carbon jet fuel at scale by 2025, in an attempt to encourage the world's airlines to reduce greenhouse gas emissions.
Aviation, accounting for 3% of the world's carbon emissions, is considered one of the toughest sectors to tackle due to a lack of alternative technologies to jet fueled engines.
Shell, one of the world's largest oil traders, said it aims to produce 2 million tons of sustainable aviation fuel (SAF) by 2025, a ten-fold increase from today's total global output.
Produced from waste cooking oil, plants and animal fats, SAF could cut up to 80% of aviation emissions, Shell said.
Shell, which at present only supplies SAF produced by others, including Finnish refiner Neste (NESTE.HE), said on Monday it wants green jet fuel, which can be blended with regular aviation fuel with little need to change plane engines, to make up 10% of its global aviation fuel sales by 2030.
SAF accounts for less than 0.1% of today's global aviation fuel demand, which reached around 330 million tons in 2019, investment bank Jefferies said.
Growing the market faces several hurdles, primarily due to the cost of SAF, which is currently up to 8 times higher than regular jet fuel, and the limited availability of feedstock.
Shell said it wants others to follow its lead.
"We also expect other companies to add to it with their own production plants," Anna Mascolo, head of Shell Aviation, told Reuters.
Full coverage: REUTERS 


EXCLUSIVE U.S. trade official called India's Mastercard ban 'draconian'-emails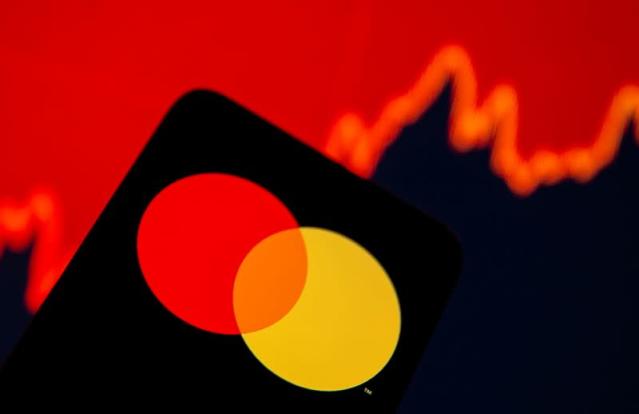 A senior U.S. trade official privately criticized India's July decision to ban Mastercard Inc (MA.N) from issuing new cards, calling it a "draconian" move that caused "panic", according to U.S. government emails seen by Reuters.
The documents show frustration within the U.S. government after India's central bank banned new card issuance by American Express (AXP.N) and Diners Club International in April, then took similar action against Mastercard in July.
The Reserve Bank of India accuses the companies of breaking local data-storage rules. The bans do not affect existing customers.
The ban on Mastercard – a top payment network in India alongside Visa (V.N) – triggered a flurry of emails between U.S. officials in Washington and India as they discussed next steps with Mastercard, including approaching the RBI, the government emails show.
"We've started hearing from stakeholders about some pretty draconian measures that the RBI has taken over the past couple days," Brendan A. Lynch, the deputy assistant U.S. trade representative for South and Central Asia, wrote on July 16, two days after the Mastercard announcement.
"It sounds like some others (Amex, Diners) may have been impacted by similar actions recently," wrote Lynch, asking his colleagues in India to get in touch with their central bank contacts "to see what's going on".
Lynch, spokespeople for the Office of the U.S. Trade Representative and the U.S. Embassy in New Delhi did not respond to requests for comment. The U.S. government has not publicly commented on the Mastercard ban.
The RBI did not immediately respond.
A Mastercard spokesman told Reuters, "We've had very constructive engagements with the Indian and U.S. governments over the past few weeks and appreciate the support of both." This includes discussions with the RBI, and Mastercard has "made good progress" as it looks to resolve the situation quickly, he said.
Full coverage: REUTERS 


WORLDWIDE: FINANCE / MARKETS 


Asian stocks tense for Fed tapering news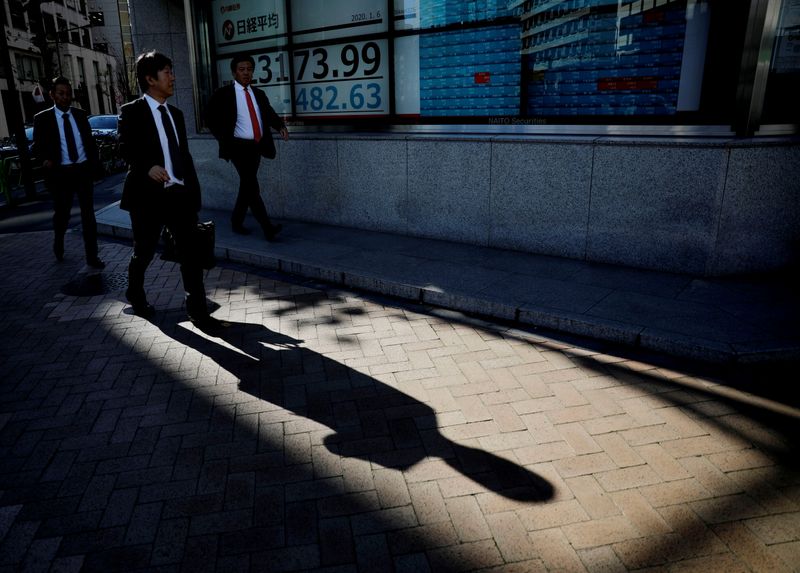 Asian shares eased and the dollar held firm on Monday ahead of a week graced with no less than a dozen central bank meetings, highlighted by the Federal Reserve which is likely to take another step toward tapering.
Holidays in Japan, China and South Korea made for a thin start, and politics adds extra uncertainty with elections in Canada and Germany bookending the week.
The fate of Chinese property giant Evergrande, and its $300 billion in liabilities, is also in the balance with a bond interest payment due on Thursday. read more
Concerns about the health of China's economy and Beijing's crackdown on tech firms continues to haunt the region with stocks in Hong Kong (.HSI) especially hard-hit last week.
Early Monday, MSCI's broadest index of Asia-Pacific shares outside Japan (.MIAPJ0000PUS) dipped another 0.2%, after shedding 2.5% last week.
Japan's Nikkei (.N225) was shut and could do with consolidating after surging to 30-year highs on hopes a new Prime Minister will bring more stimulus and policy change.
Nasdaq futures eased 0.1% and S&P 500 futures unchanged, with Wall Street ending last week on a soft note after disappointing U.S. consumer confidence data.
The Fed is still expected to lay the groundwork for a tapering at its policy meeting on Tuesday and Wednesday, though the consensus is for an actual announcement to be delayed until the November or December meetings. read more
Full coverage: REUTERS 


Oil down on stronger greenback, rising U.S. rig count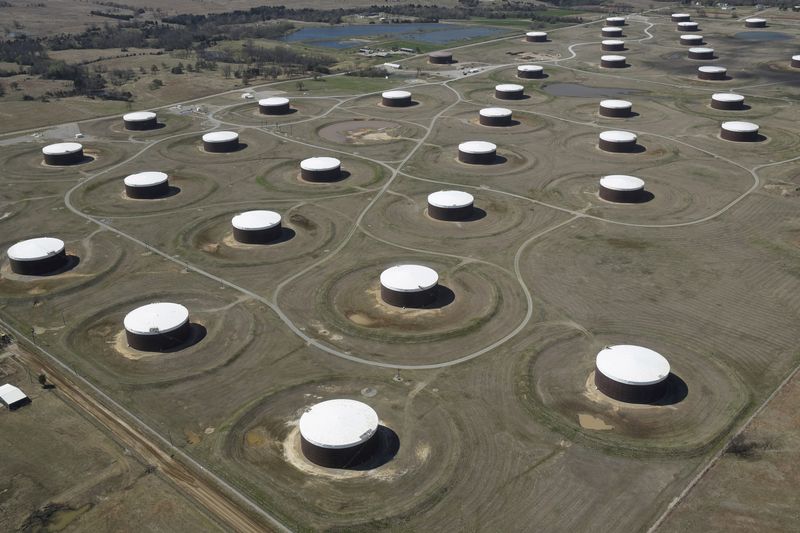 Oil prices fell on Monday, extending losses from Friday after the U.S. dollar jumped to a three-week high and the U.S. rig count rose, although nearly a quarter of U.S. Gulf of Mexico output remained offline in the wake of two hurricanes.
U.S. West Texas Intermediate (WTI) crude futures fell 30 cents, or 0.4%, to $71.67 a barrel at 0059 GMT, after declining by 64 cents on Friday.
Brent crude futures fell 27 cents, or 0.4%, to $75.07 a barrel after losing 33 cents on Friday.
Oil fell with the greenback near a three-week high following a rally on Friday on better-than-expected U.S. retail sales data. That bolstered expectations the U.S. Federal Reserve will begin reducing asset purchases later this year.
"WTI crude may consolidate over the next few trading sessions until the trajectory of the dollar is a little clearer," OANDA analyst Edward Moya said in a note.
A stronger greenback makes U.S. dollar-priced oil more expensive for holders of other currencies, curtailing demand.
A rise in the U.S. rig count also kept a lid on oil prices. The oil and gas rig count rose by nine to 512 in the week to Sept. 17, its highest since April 2020 and double the level from this time last year, Baker Hughes said on Friday.
As of Friday, 23% of U.S. Gulf of Mexico crude output, or 422,078 barrels per day, remained shut, the Bureau of Safety and Environmental Enforcement reported.
Full coverage: REUTERS 


Dollar creeps higher as Fed's taper looms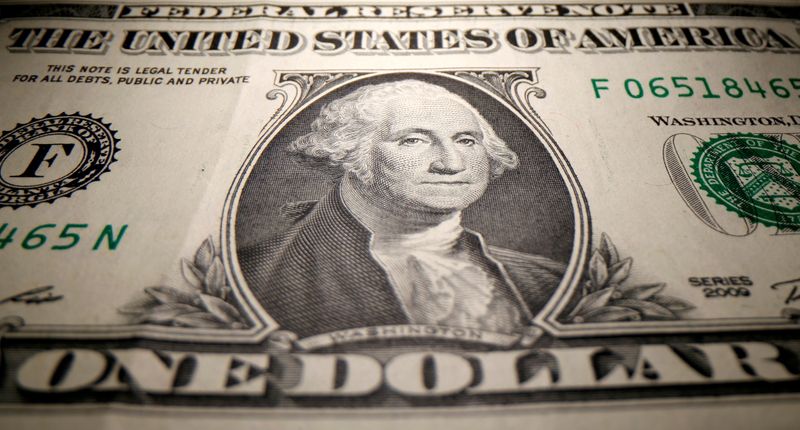 The dollar began the week firmly on Monday with investors in a cautious mood ahead of several central bank meetings, headlined by the Federal Reserve, while looming catastrophe at indebted developer China Evergrande added to markets' fragility.
In thin trade, owing to holidays in Japan and China, the euro nursed losses from its weakest week in a month, slipping slightly to touch a four-week low of $1.1721.
Sterling and the Australian and New Zealand dollars were also pressured toward new troughs. The kiwi, at $0.7024, and sterling, at $1.3722, made three-week lows as did the Aussie which fell 0.1% to $0.7253.
"The U.S. dollar is having a bit of a rebound," said Westpac analyst Imre Speizer, drawing support, he added, both from an expectation of imminent asset purchase reductions from the Fed and from caution as equity markets begin to get the wobbles.
"Everyone is eying the Fed, waiting for a tapering signal."
The U.S. dollar index rose very slightly to a month-high 93.263. The yen held at 110.01 per dollar.
The week brings central banks in Japan, the UK, Switzerland, Sweden, Norway, Indonesia, the Philippines, Taiwan, Brazil, South Africa, Turkey and Hungary as well as elections in Canada and Germany — though traders are mostly focused on the Fed.
The Fed concludes a two-day meeting on Wednesday and the markets' consensus is that it will stick with broad plans to begin tapering this year but will hold off providing details or a timeline for at least a month.
Full coverage: REUTERS