WORLDWIDE: HEADLINES


China Evergrande inches close to default deadline, investors wait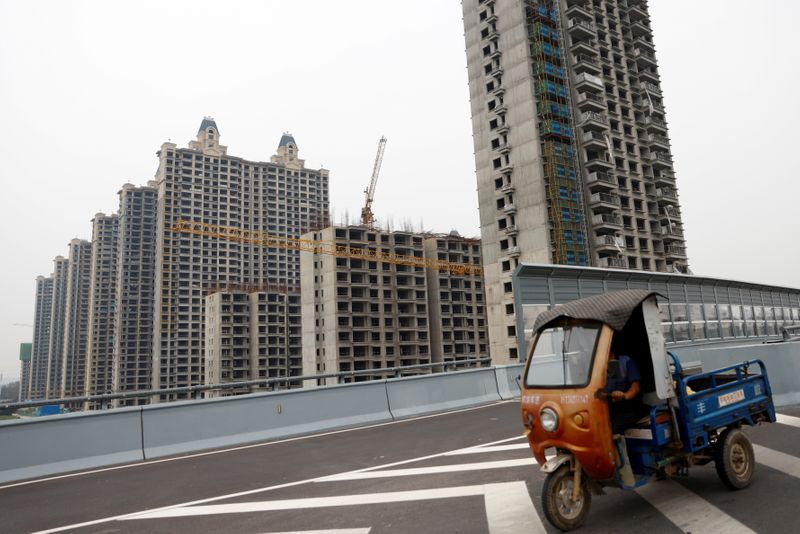 China Evergrande Group (3333.HK), once China's top-selling property developer, inched closer to a key deadline where it risks a default on its bonds, but world markets were calmer as investors and analysts played down the threat of its troubles becoming the country's "Lehman moment."
While concerns about the spillover from a messy collapse roiled markets on Monday, U.S. stocks were flat on Tuesday. The U.S. dollar held relatively steady and the U.S.'s corporate bond market steadied. 
"There's been a fair bit of concern about the possibility of contagion from the meltdown at Chinese property developer Evergrande," analysts at New York-based Bespoke wrote in a research note on Tuesday. "But so far that concern isn't showing up in parts of the credit markets that have served well as red flags for broader credit crunches in the past."
A major test for Evergrande comes this week, with the firm due to pay $83.5 million in interest relating to its March 2022 bond on Thursday. It has another $47.5 million payment due on Sept. 29 for March 2024 notes .
Both bonds would default if Evergrande fails to settle the interest within 30 days of the scheduled payment dates.
Evergrande missed interest payments due Monday to at least two of its largest bank creditors, Bloomberg reported on Tuesday, citing people familiar with the matter. The missed payments had been expected as China's housing ministry had said that the company would be unable to pay on time, Bloomberg said.
As investors and policymakers around the world tried to assess the potential fallout, Securities and Exchange Commission (SEC) chair Gary Gensler said the U.S. market is in a better position to absorb a potential global shock from a major company default than it was before the 2007-2009 financial crisis. 
Fed Chair Jerome Powell will likely be asked about the fallout from Evergrande when he speaks after the Fed's two-day meeting that wraps up on Wednesday at 2 p.m. ET. (1800 GMT).
Full coverage: REUTERS


China's high-tech push seeks to reassert global factory dominance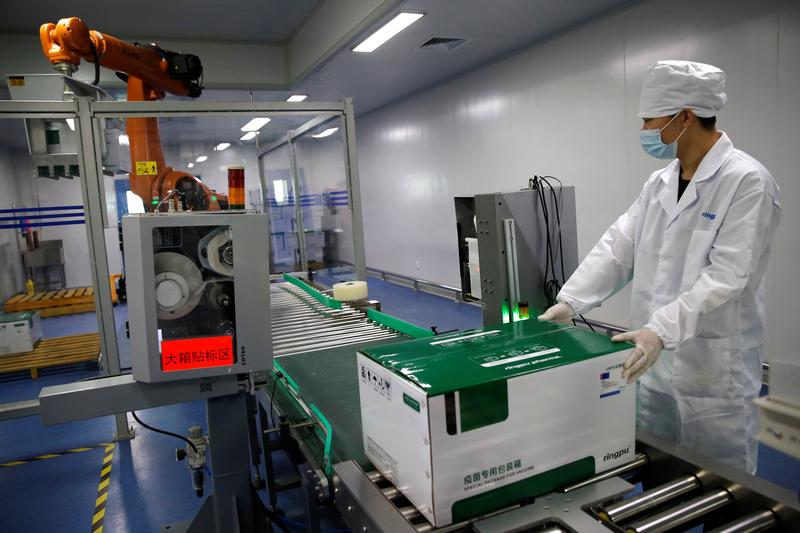 At a factory in China's north, workers are busy testing an automated vehicle designed to move bulky items around industrial spaces, one of a new generation of robots Beijing wants to shift the country's manufacturing up the value chain.
The robot's Tianjin-based maker has received tax breaks and government-guaranteed loans to build products that modernise China's vast factory sector and advance its technological expertise.
"The government is paying great attention to the manufacturing sector and the real economy – we can feel that," said Ren Zhiyong, general manager of Tianjin Langyu Robot Co, as he gave Reuters a guided tour of his plant.
China is backing R&D efforts by high-tech manufacturers like Langyu, driven by an urgent desire to reduce reliance on imported technology and reinforce its dominance as a global factory power, even as it cracks down on other parts of the economy.
Beijing's pivot puts the focus on advanced manufacturing, rather than the services sector, to steer the world's second-largest economy past the so-called "middle income trap", where countries lose productivity and stagnate in lower-value economic output.
"Pressure is the driving force, and without pressure, it is difficult for companies to develop," said Ren.
He expects revenues to more than double to 100 million yuan ($15.52 million) this year from 2020, on increased demand for high-tech products such as Langyu's automated guided vehicles.
Full coverage: REUTERS


WORLDWIDE: FINANCE / MARKETS


Asian trade tense in the shadow of Evergrande and the Fed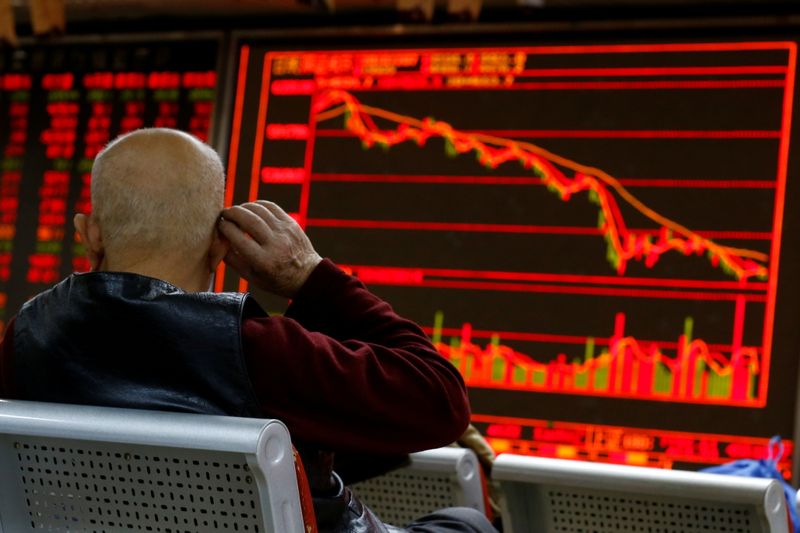 Asian stock markets made a cautious start on Wednesday and the dollar held firm amid lingering nerves about the fallout from a looming failure at developer China Evergrande and anticipation the Federal Reserve may move a step closer to tapering.
Japan's Nikkei (.N225) fell 0.5%. Equity, bond and currency markets in China open for the first time on Wednesday since concern over Evergrande's predicament triggered a wave of selling and contagion worries around the world. read more
Singapore-traded FTSE China futures are about 2% below Friday's closing level. Safe-haven assets such as the yen and U.S. Treasuries rose slightly in morning trade.
Globally, markets have calmed following a sharp selloff on Monday, as analysts have downplayed the threat of Evergrande's troubles becoming a "Lehman moment" and setting off a financial crisis. But stocks have scarcely bounced and commodities remain under pressure as concern shifts to the economic consequences.
Overnight on Wall Street the S&P 500 (.SPX) fell 0.1% to sit a little more than 4% below a record peak it made early in the month.
S&P 500 futures fell 0.4% in early Asia trade and the offshore yuan was under pressure near a one-month low at 6.4850 per dollar. Hong Kong markets are closed for a holiday.
"(The) Evergrande debacle is further stoking concern over the fallout from China's broadening crackdown," analysts at Rabobank said in a note to clients, pointing out new rules on everything from online gaming to developers debt levels.
"As a consequence, Evergrande can perhaps be seen not so much as a potential crisis trigger but rather a symptom of a broader policy shift which threatens Chinese growth as politics dominate economic considerations."
Evergrande – as expected – missed interest payments due Monday to at least two of its largest bank creditors, Bloomberg reported on Tuesday. The next test looms on Thursday when the firm is due to pay $83.5 million in interest on bonds — failure to do so within 30 days would put the bonds in default.
The firm's distress has already spread to other developers, and an index of high-yield Chinese corporate debt (.MERACYC) – predominantly issued by property firms – has crumbled. But investors are now anticipating some sort of regulatory response from Beijing and hoping global fallout can be contained.
Full coverage: REUTERS


Dollar near one-month high as Evergrande risks, Fed loom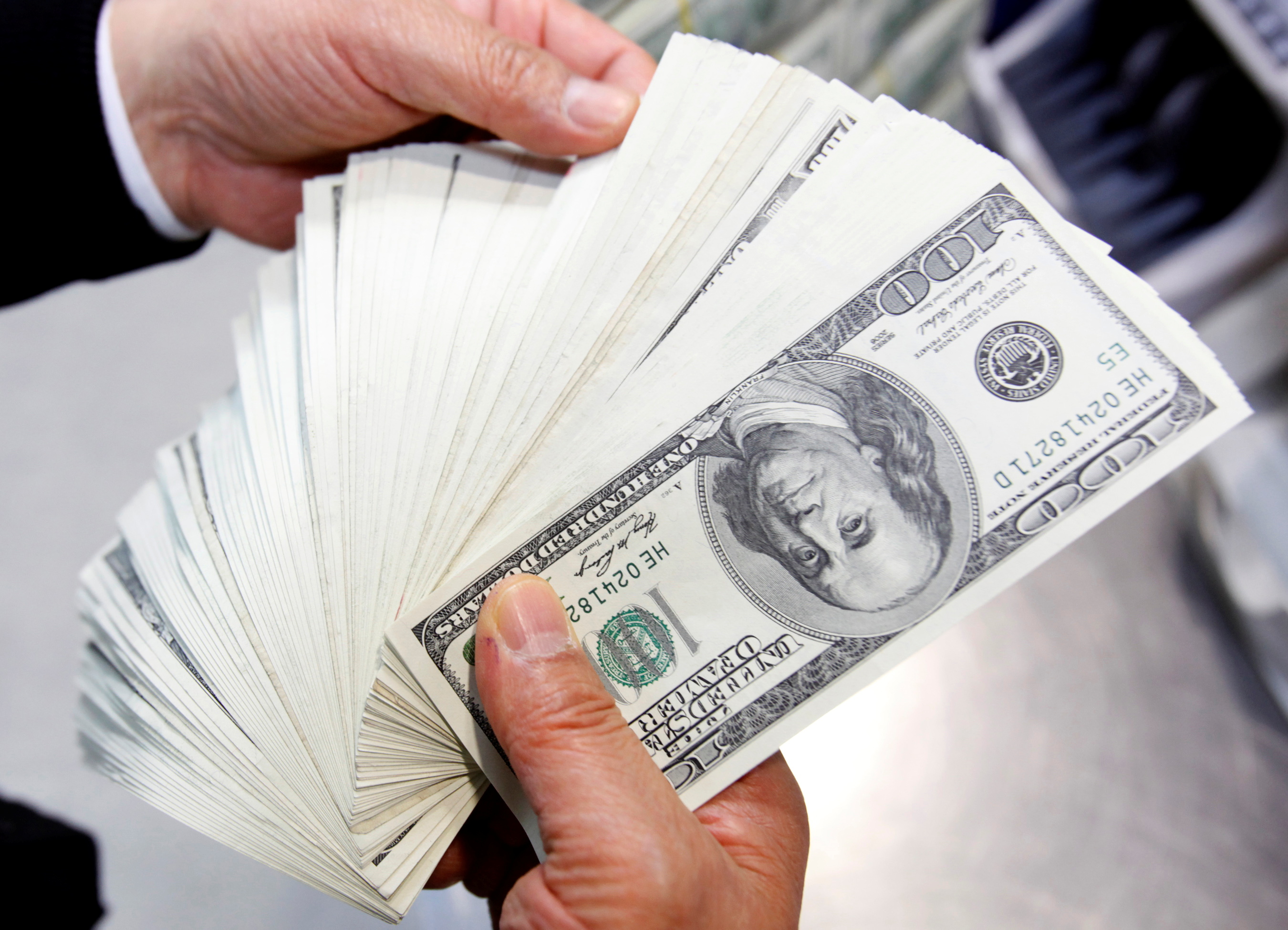 The dollar held below a near one-month high on Wednesday as investors focused on two key risks — a default by Chinese property developer Evergrande and the expected pace of U.S. monetary policy tightening.
The dollar index stood at 93.226 in early Asian trade, staying not far off Monday's one-month high of 93.455.
The euro changed hands at $1.1725 , having stabilised at a one-month low of $1.1700 on Monday.
The common currency dropped to a seven-month low of 127.93 yen, as the safe-haven Japanese currency was supported by the cautious mood.
The dollar traded at 109.165 yen , near the low end of its trading range since mid-August.
The Bank of Japan is expected to keep its policy on hold later in the day.
"Due to worries about Evergrande, the market is still in risk-off mood, with both the dollar and the yen supported. My sense is the yen has been generally shorted by many players so there can be room for more short-covering," said Tohru Sasaki, head of Japan markets research at JP Morgan.
Evergrande (3333.HK), once China's top-selling property developer, is inching closer to a key deadline on Thursday when the firm is due to pay $83.5 million in interest relating to its March 2022 bond . 
Full coverage: REUTERS


Oil rises on big decline in U.S. crude stocks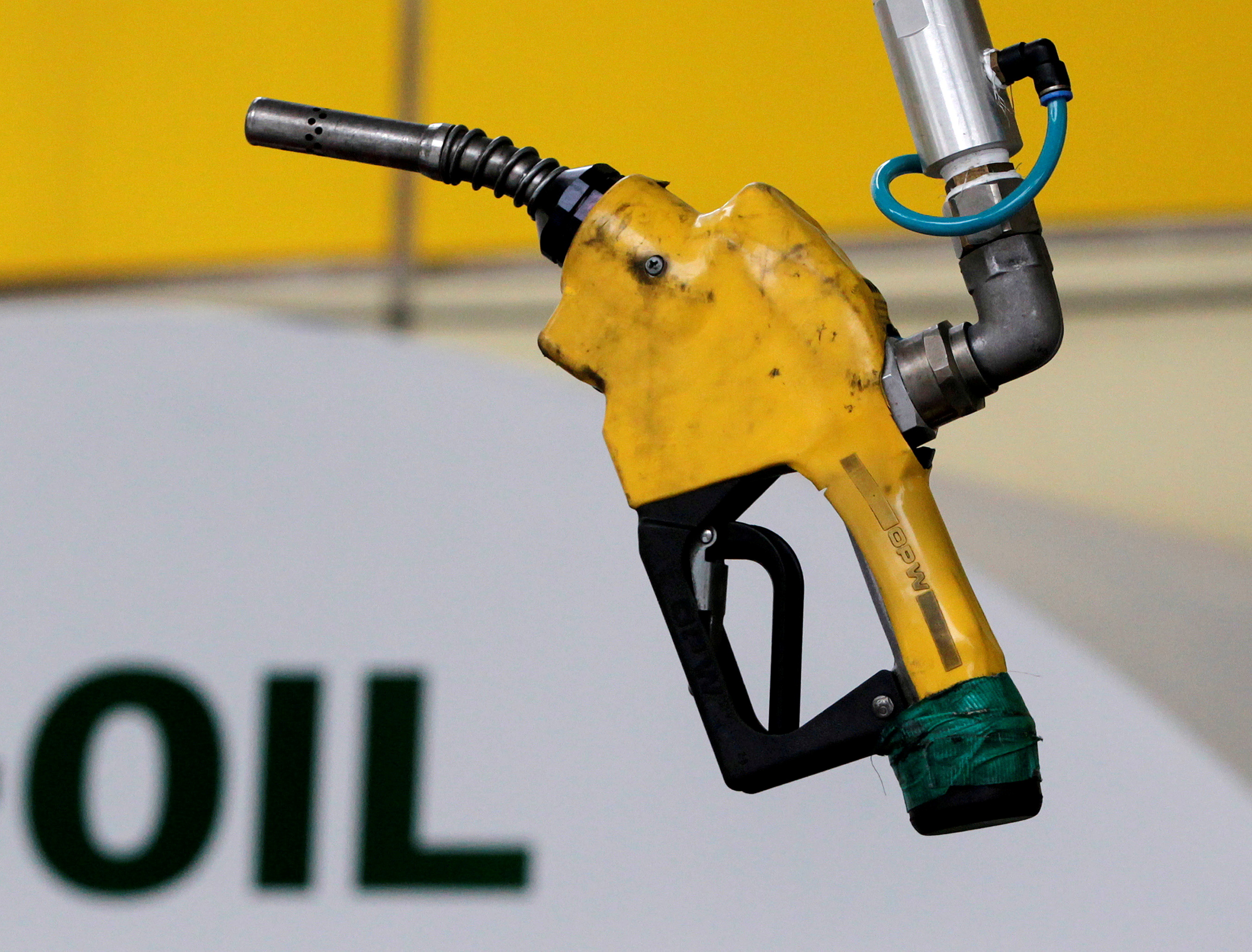 Oil prices rose around 1% on Wednesday, extending overnight gains, after industry data showed U.S. crude stocks fell more than expected last week in the wake of two hurricanes, highlighting tight supply as demand improves.
U.S. West Texas Intermediate (WTI) crude futures rose 75 cents, or 1.1%, to $71.24 a barrel at 0131 GMT, adding to a 35 cent gain from Tuesday.
Brent crude futures climbed 68 cents, or 0.9%, to $75.04 a barrel, after gaining 44 cents on Tuesday.
After coming under pressure on Monday on broader market jitters over the possible default of Chinese property developer China Evergrande Group (3333.HK), the oil market's focus turned to tight supply issues.
U.S. crude stocks fell by 6.1 million barrels for the week ended Sept. 17, market sources said, citing figures from the American Petroleum Institute on Tuesday.
That was a much bigger decline than the 2.4 million barrel drop in crude inventories which 10 analysts polled by Reuters had expected on average.
The market will be watching out for data from the U.S. Energy Information Administration on Wednesday to confirm the big drops in crude and fuel stocks.
Supply is expected to remain tight after Royal Dutch Shell (RDSa.L), the largest U.S. Gulf of Mexico producer, said damage to its offshore transfer facilities would cut production into early next year. 
Gasoline inventories fell by 432,000 barrels and distillate stocks, which include jet fuel, fell by 2.7 million barrels, the API data showed, according to the sources, who spoke on condition of anonymity.
Full coverage: REUTERS