WORLDWIDE: HEADLINES
Asia's War On Inflation Targets Supply, Not Consumers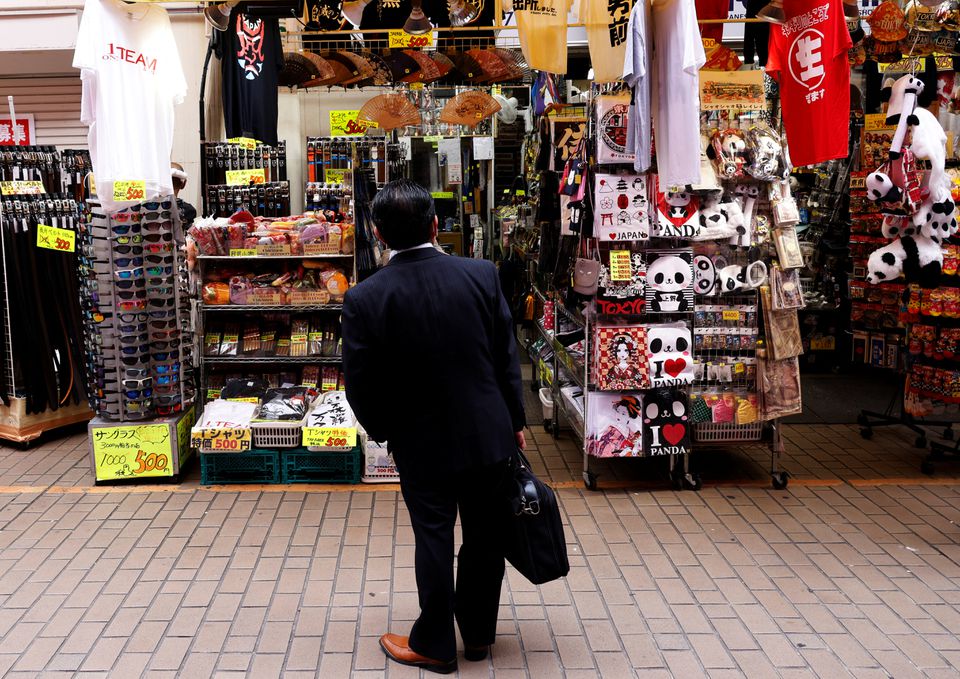 From export bans to price controls, governments in Asia are taking a much more targeted approach than their Western counterparts in curbing global inflationary pressure, a strategy that appears to be working at least for now.
While inflation remains a serious economic challenge in Asia, the measures have in many countries helped shield the public from some of the price rises and meant most central banks in the region have not had to raise interest rates as quickly as they have elsewhere.
The various efforts have also shifted some of the cost burdens away from consumers and small businesses largely to government balance sheets.
"We have not seen any weakening in purchasing power," said Baskoro Santoso, investor relations officer at Indonesian snack maker Mayora Indah (MYOR.JK).
The company has adjusted prices since the second half of last year but has not seen a material hit to business, especially during the Ramadan festive period, he said.
Indonesia, a country with a history of financial volatility and price swings, last week hiked energy subsidies by $24 billion to contain energy costs, having only just lifted a controversial export ban on palm oil.
Although many retailers in Southeast Asia's largest economy have still had to pass on price hikes, household demand remains strong and inflation is within the central bank's 2-4% target band.
Full coverage: REUTERS
Japan To Urge Moving Ahead With 'Green' GDP Indicator – Draft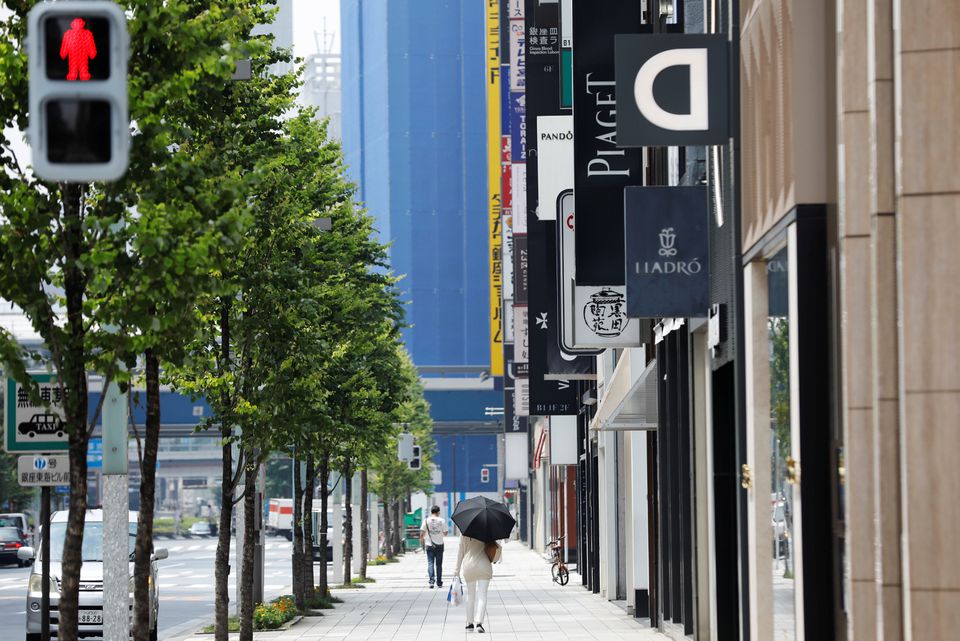 Japan plans to call for moving ahead with a new "green" gross domestic product (GDP) indicator that will reflect the country's progress in reducing greenhouse gas emissions, a draft of its annual economic policy outline seen by Reuters showed.
The government will make a mention of moving forward with the safe restart of nuclear power plants, the draft of the long-term policy outline showed.
Tokyo has pledged to cut carbon emissions by 46% in 2030 compared to 2013 levels, for which it needs to make a massive push into decarbonisation.
The policy outline will call for expanding production of electric car batteries and building more charging station, as well as setting up more hydrogen stations.
The government seeks to meet a goal of having electric vehicles account for all new car sales by 2035, the draft showed.
Full coverage: REUTERS
WORLDWIDE: FINANCE/BUSINESS
Asian Shares Stumble On Growth Worries As Central Banks Tighten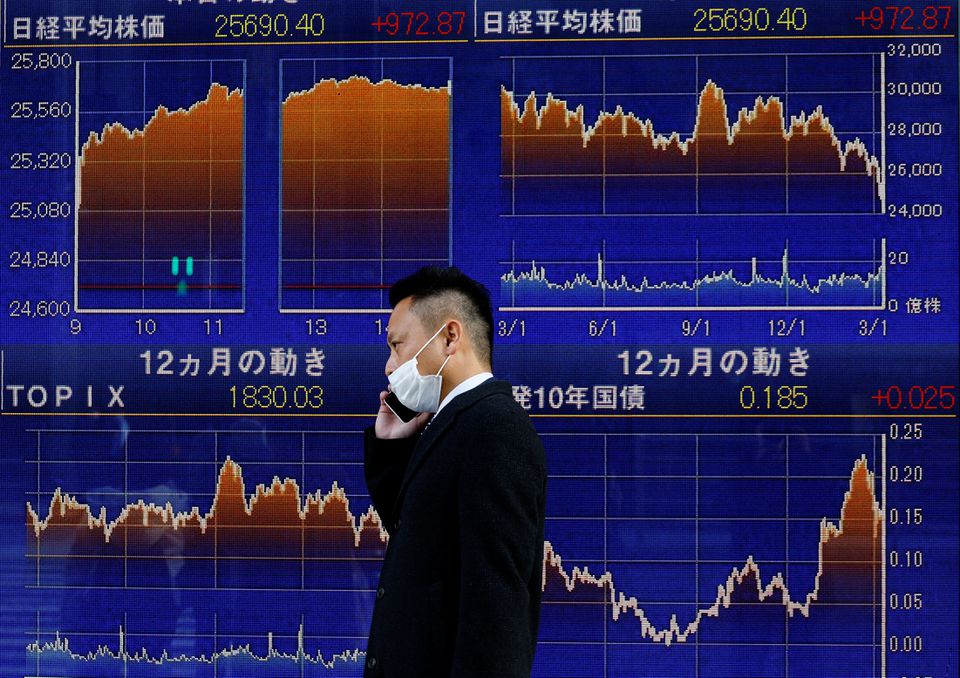 Asian share markets slipped on Thursday after minutes from the Federal Reserve's early May meeting showed a majority backing half-percentage-point rate hikes in June and July, and as persistent concerns over global growth sapped confidence.
While the minutes also highlighted policymakers' faith in the strength of the U.S. economy, helping lift the mood on Wall Street overnight, sentiment in equity markets remains fragile after weeks of volatile trade as more global central banks continue on the path of tightening.
"I don't think the global economy is at the risk of a slowdown, I think we are slowing down. And for that reason, the potential for good investments right now is predominately on the short side," Barbara Ann Bernard, CIO of Wincrest Capital, a global long/short equity strategy hedge fund, told the Reuters Global Markets Forum.
South Korea's central bank on Thursday raised interest rates for a second consecutive meeting as it grapples with consumer inflation at 13-year highs.
All participants at the Fed's May 3-4 meeting supported a half-percentage-point rate increase – the first of that size in more than 20 years – and "most participants" judged that further hikes of that magnitude would "likely be appropriate" at the Fed's policy meetings in June and July, according to minutes from the meeting
The minutes reflected agreement among policymakers on the strength of the U.S. economy, tightness of the labour market and high inflation, with global supply problems, the Ukraine war, and continued coronavirus lockdowns in China skewing inflationary risks "to the upside".
Full coverage: REUTERS
Dollar Hovers Near One-month Low As Fed Minutes Lack Surprise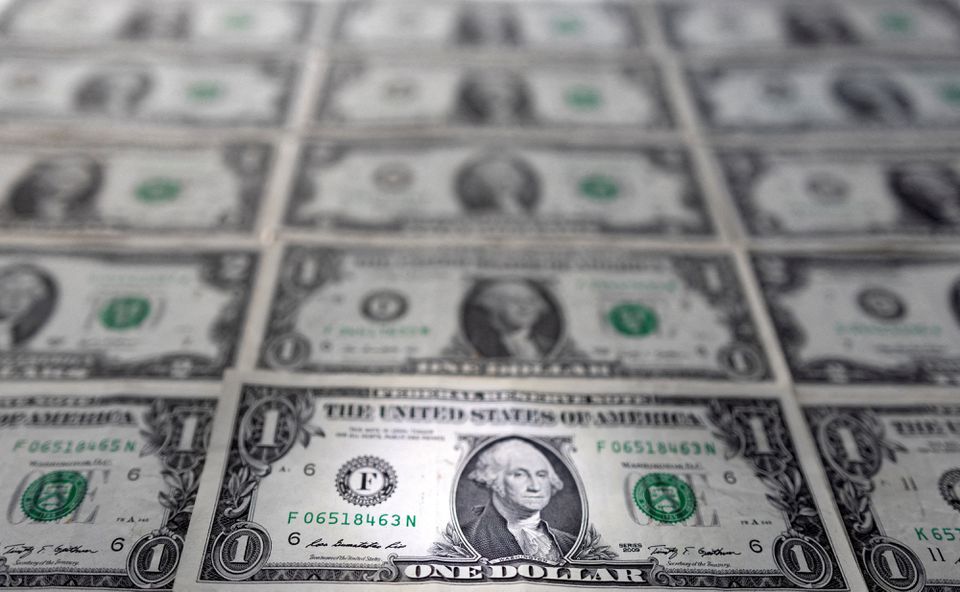 The safe-haven dollar hovered near a one-month low on Thursday amid improving risk appetite after minutes of the Federal Reserve's May meeting confirmed the potential for a pause in rate hikes after two more half-point increases in June and July.
The dollar index , which measures the currency against six major peers, was little changed at 102.03, consolidating around that level after a short-lived bounce immediately after the minutes on Wednesday.
But the move fizzled as the Asian trading day got underway, with analysts saying there were few surprises in the minutes. Wall Street rallied overnight, while long-term Treasury yields held steady.
Atlanta Federal Reserve President Raphael Bostic had already suggested earlier this week that a pause might be the best course of action in September to monitor the effects on the economy following two more 50-basis-point hikes in June and July.
"A soft DXY backdrop is forming, with risk appetite firming," Westpac strategists wrote in a client note, referring to the dollar index.
"It's still too early to call a long-term DXY peak though," they added. "DXY could range for a bit, but retracements into the 101 level are a buy."
Full coverage: REUTERS
Oil Firms On Tight Supply Though EU Ban On Russian Oil Still Uncertain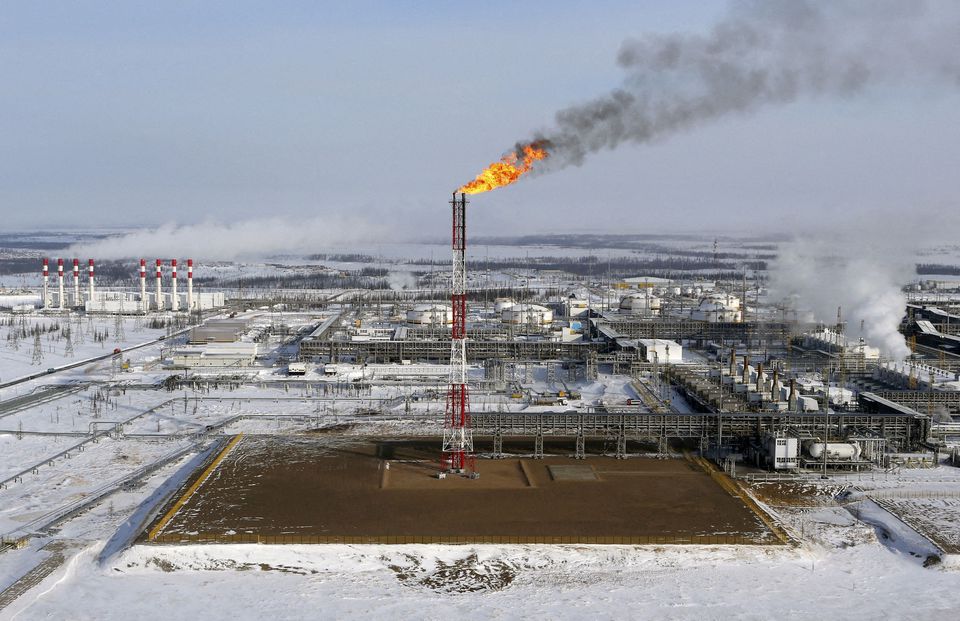 Oil prices rose on Thursday, extending a cautious rally this week on signs of tight supply while the European Union (EU) wrangles with Hungary over plans to ban imports from Russia, the world's second-largest crude exporter, after it invaded Ukraine.
Brent crude futures for July settlement inched up 7 cents, or 0.1%, to $114.10 a barrel at 0142 GMT.
U.S. West Texas Intermediate (WTI) crude futures for July delivery climbed 22 cents, or 0.2%, to $110.55 a barrel.
A bigger-than-expected drawdown in U.S. crude inventories in the week to May 20, following soaring exports, buoyed the market on Wednesday. Analysts said the inventory draw and the prospect of an EU embargo on Russian oil, in retaliation for what Moscow calls its "special military operation" in Ukraine, were pushing prices higher.
"The main upside driver is an EU ban on Russian oil imports," said Commonwealth Bank commodities analyst Vivek Dhar.
Full coverage: REUTERS