WORLDWIDE: HEADLINES
Australia Boasts Lowest Unemployment Since 1974 In Nod For Rate Hikes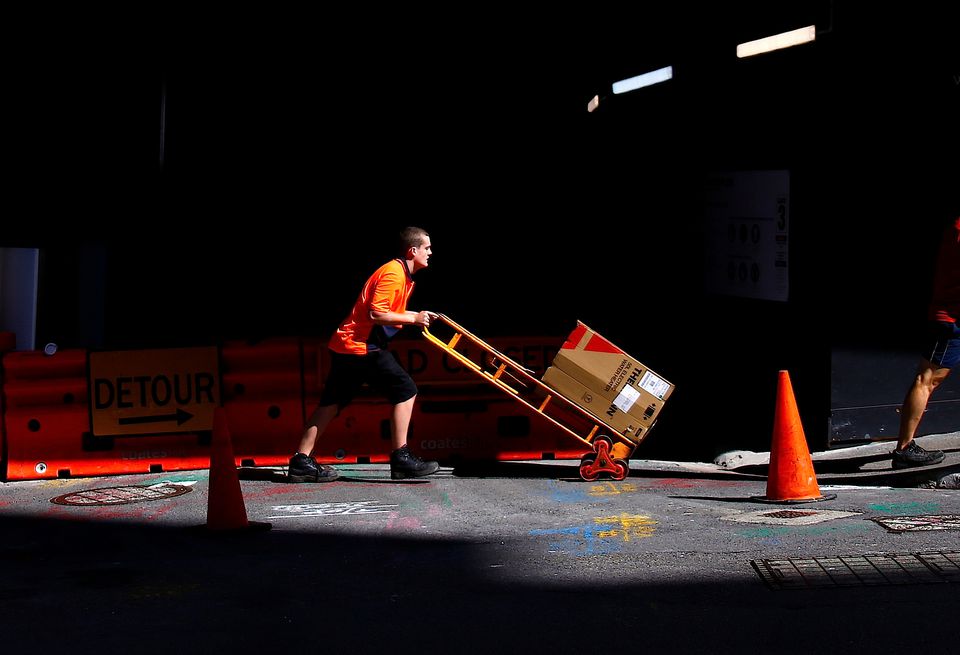 Australia's unemployment rate stood at its lowest in almost 50 years in April as firms took on more full-time workers, a tightening in the labour market that will ratchet up pressure for further hikes in interest rates.
Figures from the Australian Bureau of Statistics on Thursday showed the jobless rate held at 3.9% in April, from a downwardly revised 3.9% in March, matching market forecasts.
Employment missed forecast with a rise of just 4,000, though that reflected a large 92,400 gain in full-time jobs being offset by a 88,400 drop in part-time work.
The fall in unemployment will be welcomed by Prime Minister Scott Morrison who has made jobs the clarion cry of his election campaign ahead of what is expected to be a close vote on Saturday.
It also strongly suggests the Reserve Bank of Australia (RBA) will lift interest rates again in June as it scrambles to contain a flare up of inflation to two-decade highs.
The central bank's hike to 0.35% this month was the first since 2011 and markets are odds on it will move to 0.60% at its June 7 policy meeting.
So strong is the inflation tide globally that investors are wagering rates will rise to at least 2.5% by the end of the year, even if that threatens to cripple the economy.
So far, the labour market has withstood the pressure with employment rising by 381,500 in the past 12 months. Underemployment also fell to its lowest since 2008 and this rate has a close correlation to wages over time.
Full coverage: REUTERS
Exclusive: Japan Inc Turns Against Central Bank's Monetary Stimulus, Reuters Survey Shows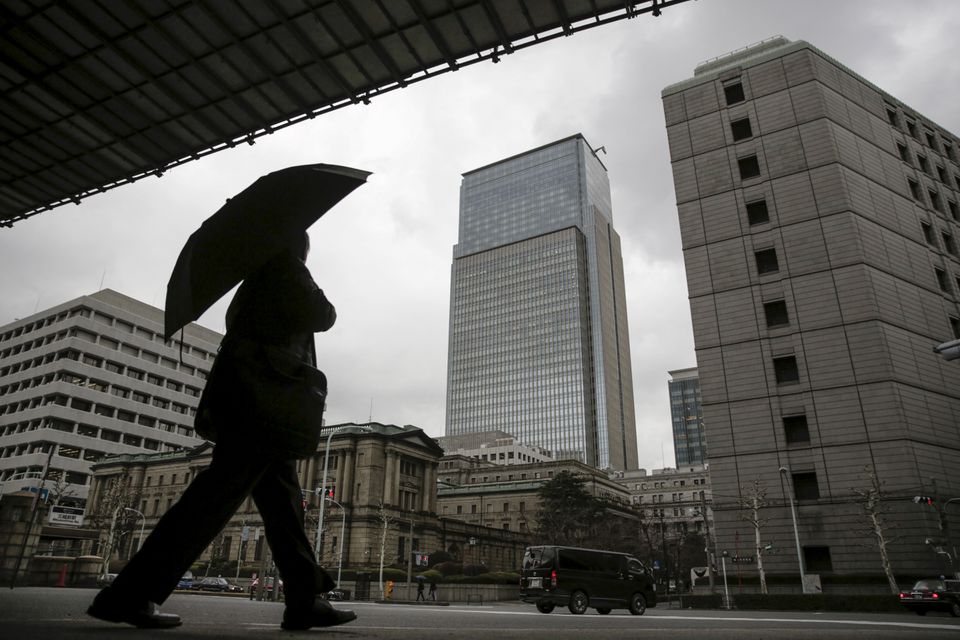 More than 60% of Japanese companies want the central bank to end its policy of massive monetary easing this fiscal year due to pain from the weak yen, with roughly a quarter calling for it to take action now, a Reuters survey shows.
Less than a year ago, Japan Inc had enthusiastically backed the Bank of Japan's policy but this year's rapid slide in the yen to a two-decade low has jacked up prices of fuel and raw materials imports, lifting not only corporate costs but also hitting household spending.
This month the yen hit a fresh low of 131.34 to the dollar, a 14% decline since the start of the year.
"Any weakening of the yen beyond 125 to the dollar is excessive and policymakers should take action in some way, including – but not limited to – hiking rates," one manager at a chemicals maker wrote in the monthly Reuters Corporate Survey.
Twenty-four percent of respondents said the central bank should abandon large-scale monetary stimulus now, while 23% said by the end of the first half in September.
All in all, 64% want large-scale stimulus gone by March when the fiscal year ends and that number jumps to 84% for April when BOJ Governor Haruhiko Kuroda serves out his term.
Full coverage: REUTERS
WORLDWIDE: FINANCE/BUSINESS
Asian Shares Tumble As Global Growth Fears Mount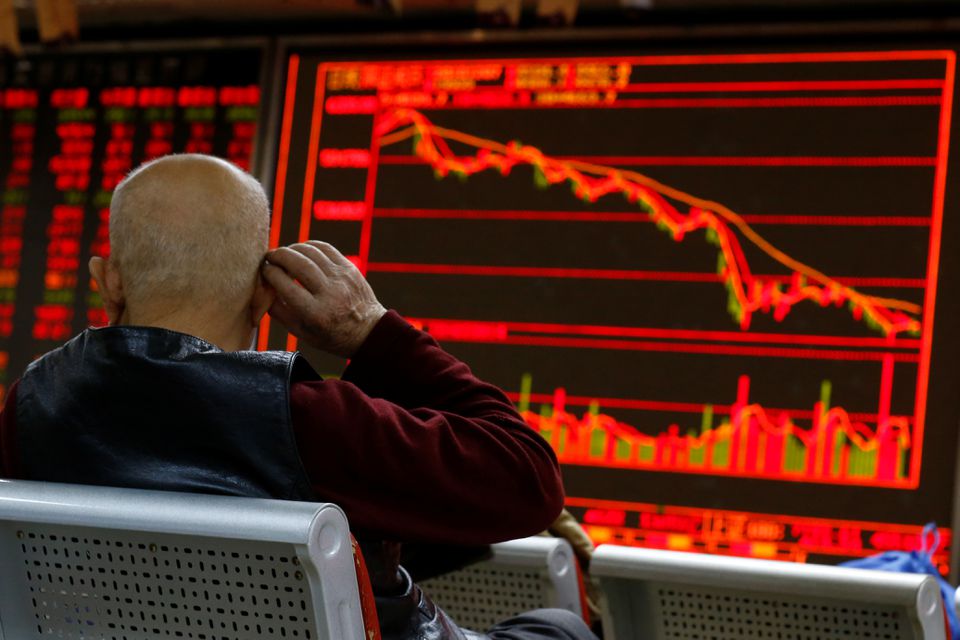 Asian stocks tracked a steep Wall Street selloff on Thursday, as investors fretted over rising global inflation, China's zero-COVID policy and the Ukraine war, while the safe-haven dollar held most of its strong overnight gains.
MSCI's broadest index of Asia-Pacific shares outside Japan (.MIAPJ0000PUS) fell 2% in early Asian trading hours, the first daily decline in a week. Japan's Nikkei (.N225) tumbled 2.4%.
Pulling it lower was a 1.5% loss for Australia's resource-heavy index (.AXJO), a 2.6% drop in Hong Kong stocks (.HSI) and a 1% retreat for blue chips in mainland China (.CSI300).
Overnight on Wall Street, earnings reports from retail giants soured sentiment, with Target Corp (TGT.N) warning of a bigger margin hit due to rising fuel and freight costs as it reported its quarterly profit had halved. One day earlier, Walmart Inc (WMT.N) warned of similar margin squeezes.
Target's shares plunged 24.88%, the biggest one-day percentage drop since the "Black Monday" stock market crash on Oct. 19, 1987. On Wednesday, the Nasdaq fall almost 5% while the S&P 500 lost 4%.
"The bounce on Tuesday was proven to have been 'too optimistic', thus the self-doubt stemming from the misjudgement only makes traders to click the sell button even harder," said Hebe Chen, market analyst at IG.
"It must be said that the concern for inflation has never gone away since we stepped into 2022, however, while things haven't reached the point of no return, they are seemingly heading in the direction of 'out of control'. That, is probably the most worrying part for the market.
Full coverage: REUTERS
Safe-haven Dollar Eases After Wednesday's Jump, But Risk Sentiment Remains Fragile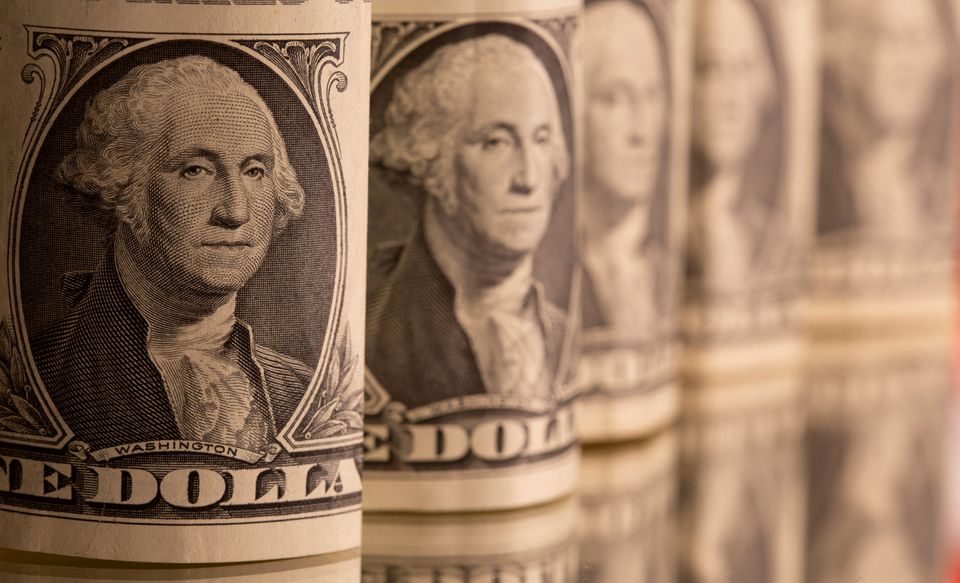 Safe-haven currencies, including the dollar, eased on Thursday, pausing for breath after big gains the previous session as Wall Street stocks tumbled amid mounting concerns that aggressive tightening by the Federal Reserve and other global central banks could choke growth.
The dollar index, which tracks the greenback against six major peers, edged 0.05% lower to 103.74, after a 0.55% jump overnight that ended a three-day losing streak.
The yen slipped, with the dollar adding 0.21% to 128.495 yen after a 0.86% tumble on Wednesday.
The Swiss franc continued to strengthen, with the dollar losing a further 0.13% to 0.9869 franc, following a 0.6% slide.
The benchmark 10-year U.S. Treasury yield was steady around 2.89% in Tokyo trading after dropping from as high as 3.015% in the prior session.
Despite the pause in the safe haven rally, sentiment remained fragile with Asian stocks (.MIAP00000PUS) sliding and U.S. futures pointing lower, a day after a 4% drop for the S&P 500 (.SPX) and a 5% plunge for the Nasdaq (.NDX).
Full coverage: REUTERS
Oil Prices Recover From Early Losses As Global Supply Fears Linger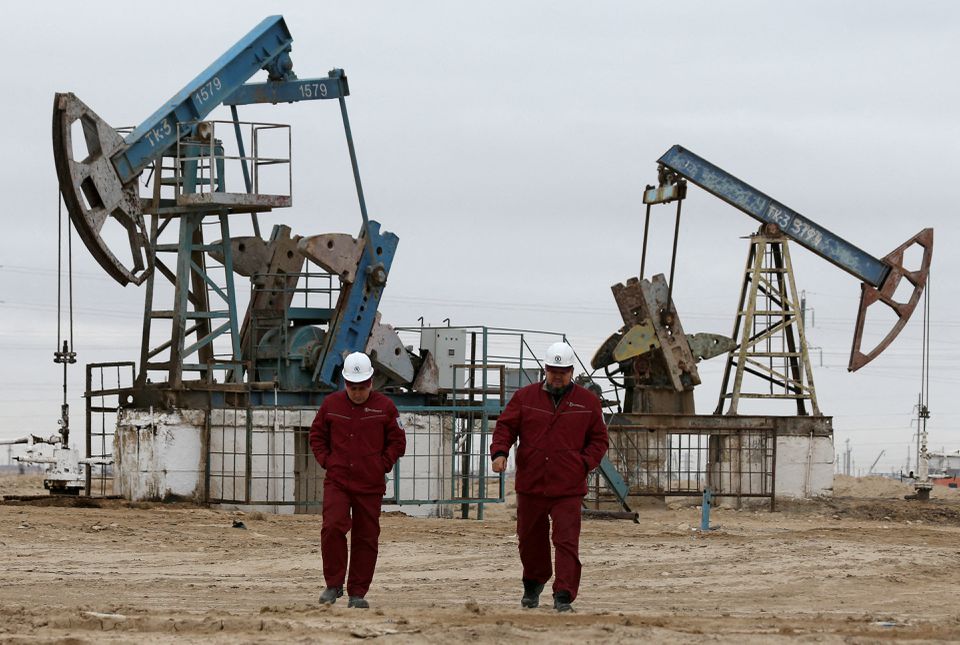 Oil prices rose on Thursday, recovering from early losses, as lingering fears over tight global supplies outweighed fears over slower economic growth as highlighted by slumping global shares.
Brent crude futures for July were up 97 cents, or 0.9%, at $110.08 a barrel at 0220 GMT, after falling by more than $1 earlier in the session.
U.S. West Texas Intermediate (WTI) crude futures for June rose 42 cents, or 0.4%, to $110.01 a barrel, recovering from an early loss of more than $2. WTI for July was up 56 cents, or 0.5%, at $107.60 a barrel.
Both benchmark prices fell about 2.5% on Wednesday.
"A slump in Wall Street soured sentiment in early trade as it underlined concerns over weakening consumption and fuel demand," said Satoru Yoshida, a commodity analyst with Rakuten Securities.
Asian stocks on Thursday tracked a steep Wall Street selloff as investors fretted over rising global inflation, China's zero-COVID policy and the Ukraine war.
"Still, oil markets are keeping a bullish trend as a pending import ban by the European Union on Russian crude is expected to further tighten global supply," Yoshida said.
Full coverage: REUTERS