WORLDWIDE: HEADLINES
Australia Hikes Minimum Wage By 5.2% Amid Inflation Pressures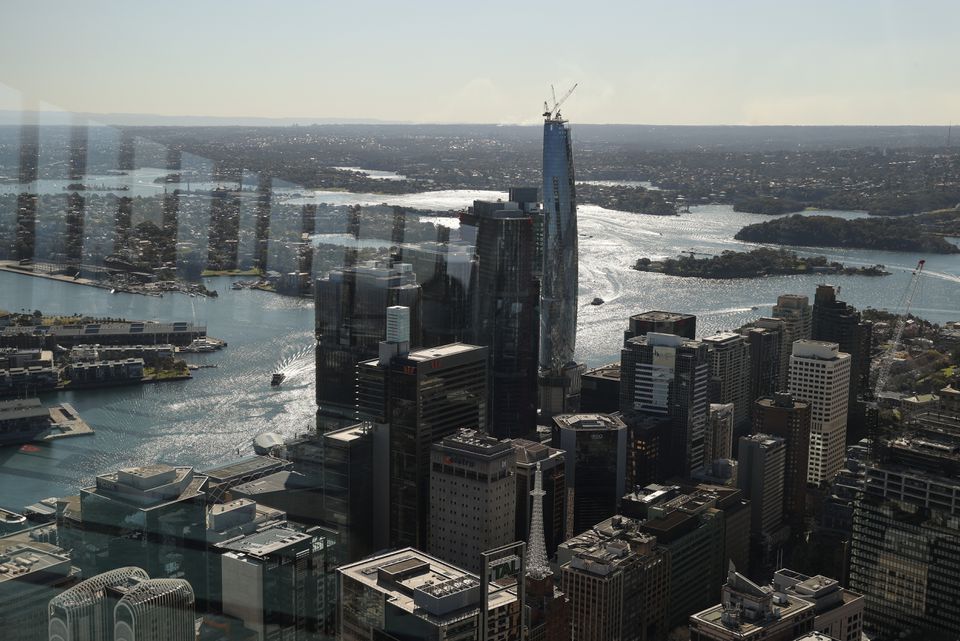 Australia's independent wage-setting body on Wednesday raised the national minimum wage by 5.2%, largely in line with inflation, bringing respite to families tackling soaring living costs and higher energy prices.
The lowest-paid employees will receive A$21.38 ($14.74) an hour from July 1, up from the current rate of A$20.33, the Fair Work Commission said after its annual review, a decision which it said would affect more than 2 million workers.
"The low-paid are particularly vulnerable in the context of rising inflation," said Justice Iain Ross, president of the Fair Work Commission, pointing to "a sharp rise" in living costs and possible further rise in inflation for the decision.
With the unemployment rate at 3.9%, the lowest in almost 50 years, Ross said the decision "will not have a significant adverse effect on the performance and competitiveness of the national economy."
Prime Minister Anthony Albanese this month sought to ensure real wages did not go back. The new centre-left Labor government, during its election campaign, backed an inflation-matching 5.1% rise in minimum wages.
Full coverage: REUTERS
China's Factories Perk Up, But Weak Consumption Points To Sluggish Economic Recovery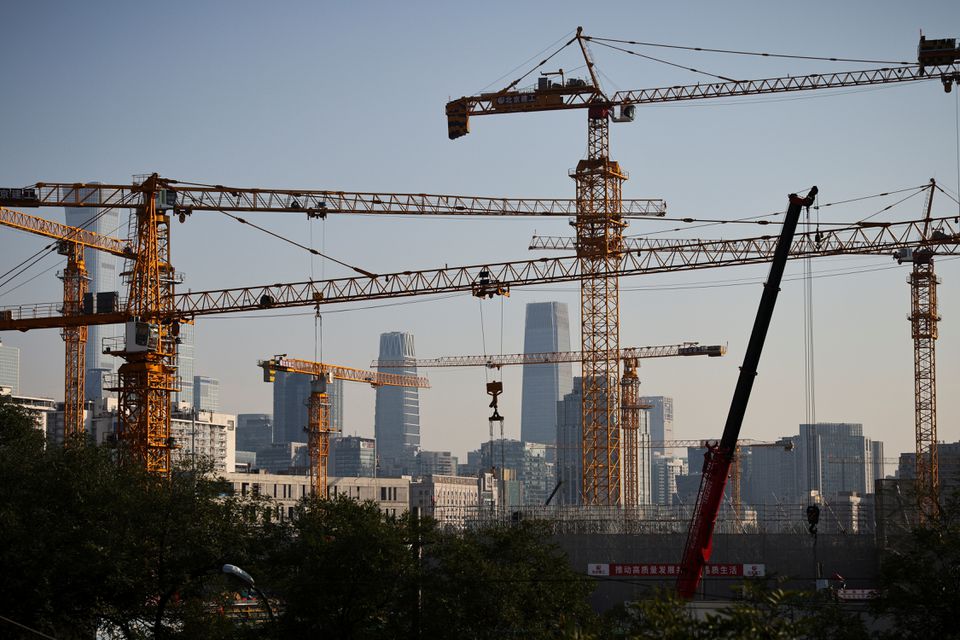 China's economy stabilised somewhat in May after a sharp slump the previous month as industrial production rose unexpectedly, but consumption was still weak and underlined the challenge for policymakers amid the persistent drag from strict COVID curbs.
The data, however, points to a partial recovery in the world's second-biggest economy after businesses and consumers were hit hard due to full or partial lockdowns in dozens of cities in March and April, including a protracted shutdown in commercial centre Shanghai.
Industrial output grew 0.7% in May from a year earlier, after falling 2.9% in April, data from the National Bureau of Statistics (NBS) showed on Wednesday. That compared with a 0.7% drop expected by analysts in a Reuters poll.
As shoppers were confined to their homes in Shanghai and other cities, retail sales were still down 6.7%, though better the forecast drop in the poll and an improvement from a 11.1% slump in April.
According to the China Passenger Car Association, the country sold 1.37 million passenger cars last month, down 17.3% from a year earlier, narrowing the decline of 35.7% in April.
Fixed asset investment, a key indicator tracked policymakers looking to prop up the economy, rose 6.2% in the first five months, compared with an expected 6.0% rise and a 6.8% gain in the first four months.
The government has been accelerating infrastructure spending to boost investment. China's cabinet has also announced a package of 33 measures covering fiscal, financial, investment and industrial policies to revive its pandemic-ravaged economy.
Full coverage: REUTERS
WORLDWIDE: FINANCE/BUSINESS
Asian Shares Subdued, Dollar On A High As Fed Looms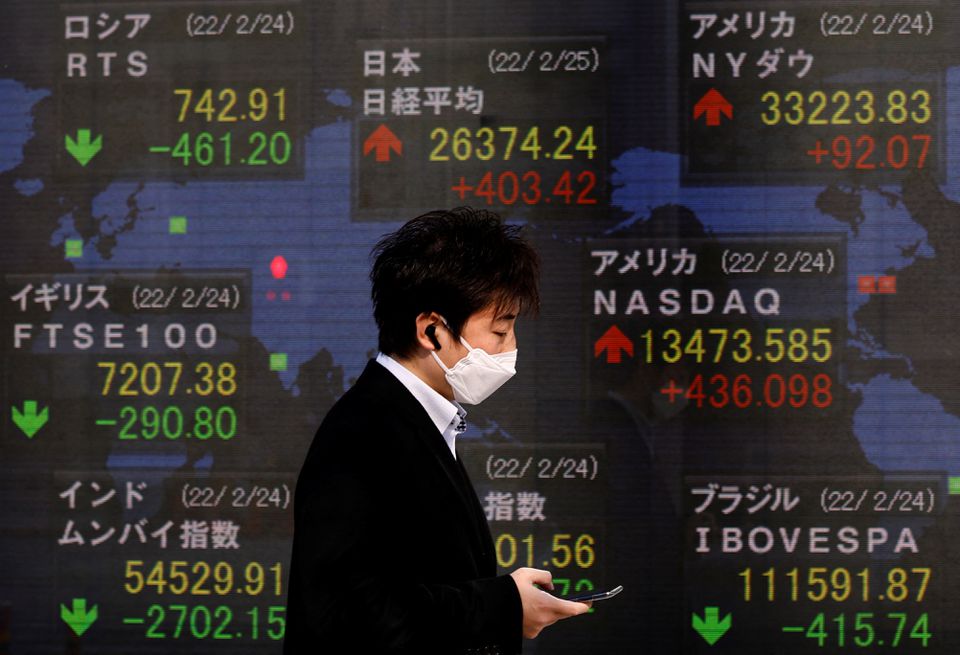 Asian markets were in a pensive mood on Wednesday as shell-shocked investors waited to see just how aggressive the Federal Reserve would be on rates, with many fearing drastic action would risk tipping the world into recession.
Treasury yields hit decade highs and the dollar a 20-year peak as futures implied it was near certain the Fed would hike by 75 basis points to a range of 1.50-1.75% later on Wednesday.
That would be the biggest increase since 1994, and markets already have rates reaching an eye-watering 3.75-4.0% by the end of the year.
"Against a backdrop of sky-high inflation, rising rates, and growing recession concerns, the S&P 500 has had its worst start to the year since 1962," noted analysts at Goldman Sachs.
"A likely coming peak in inflation is probably not sufficient to see the bottom, and that similar past drawdowns have only ended when the Fed has shifted towards easier policy."
That could be some time away so they recommend investors reduce portfolio duration and increase exposure to real assets.
With so much priced in, a few brave investors were looking for bargains early Wednesday and S&P 500 futures edged up 0.4%, while Nasdaq futures rose 0.6%. EUROSTOXX 50 futures added 0.3% and FTSE futures 0.2%.
Full coverage: REUTERS
Dollar Towers Over Peers As Markets Bet On Large Fed Rate Hike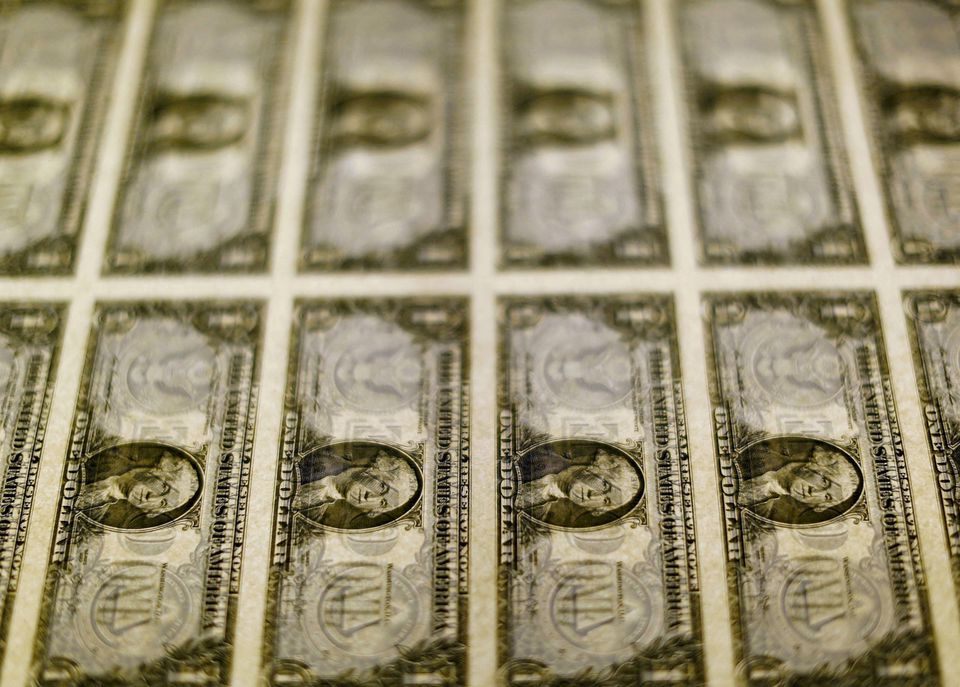 The dollar held near its overnight 20-year peak on Wednesday ahead of the outcome of the Federal Reserve policy meeting at which markets are pricing in an outsized 75 basis point interest rate hike as policymakers try to rein in rampant inflation.
A key U.S. currency index , which tracks its performance against six peers, was at 105.3 having hit 105.65 on Tuesday, its strongest since December 2002.
Sterling was at $1.20135 after slumping to a 15-month low versus the dollar at $1.1934 the previous day, not helped by the possibility of a new referendum on Scottish independence, while the euro was at $1.0428 just above its overnight one-month low.
Market pricing indicates a 99.7% chance of a 75 basis point rate hike at the Fed's meeting which concludes later on Wednesday, according to the CME's Fedwatch tool, up from only 3.9% a week ago.
The sharp pick up in expectations followed media reports, first by the Wall Street Journal that a bigger rate increase was on the cards after data released last week showed the U.S. consumer price index surged 8.6% in the 12 months to May, the largest year-on-year increase in four decades.
Full coverage: REUTERS
Oil Prices Slip Ahead Of Expected U.S. Fed Interest Rate Hike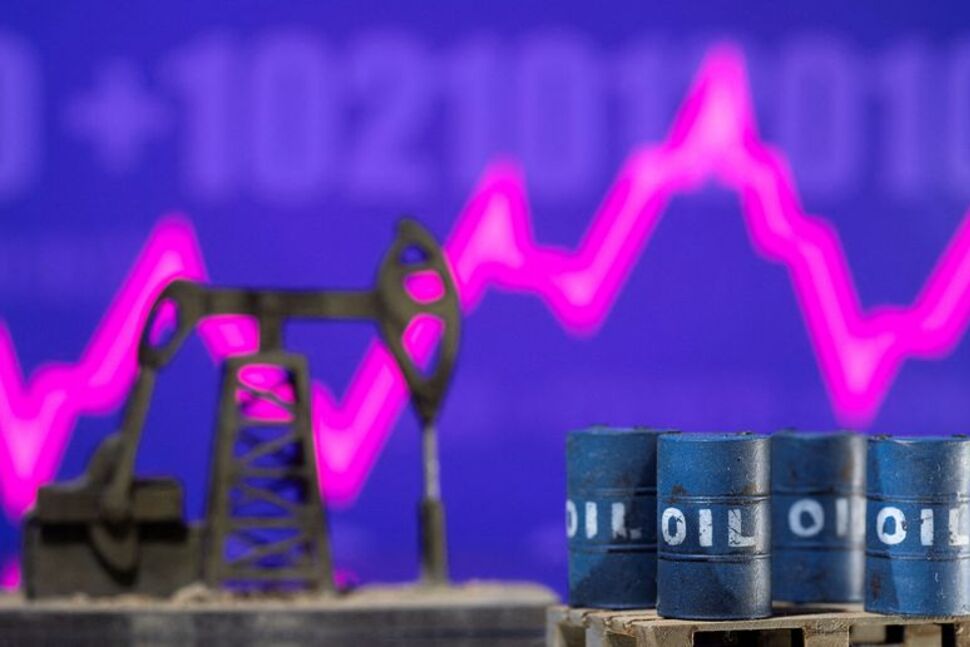 Oil prices dropped on Wednesday on worries over fuel demand ahead of a U.S. Federal Reserve meeting which is expected to see the central bank to hike rates by at least 75 basis points to combat inflation.
WTI crude futures fell 8 cents, or 0.1%, to $118.85 a barrel by 0008 GMT. Brent crude futures fell 26 cents, or 0.2%, to $120.91 a barrel.
Surging inflation has led investors and oil traders to brace for a big move by the Fed this week – what could be the largest U.S. interest rate hike in 28 years.
On the demand side, China's latest COVID outbreak, traced to a 24-hour bar in Beijing, has raised fears of a new phase of lockdowns.
In its monthly report, the Organization of the Petroleum Exporting Countries (OPEC) stuck to its forecast that world oil demand will exceed pre-pandemic levels in 2022, but said Russia's invasion of Ukraine – Moscow calls is actions a "special operation" – and developments related to the coronavirus pandemic pose a considerable risk.
Full coverage: REUTERS