WORLDWIDE: HEADLINES


Australia Q3 business investment slips, outlook surprisingly resilient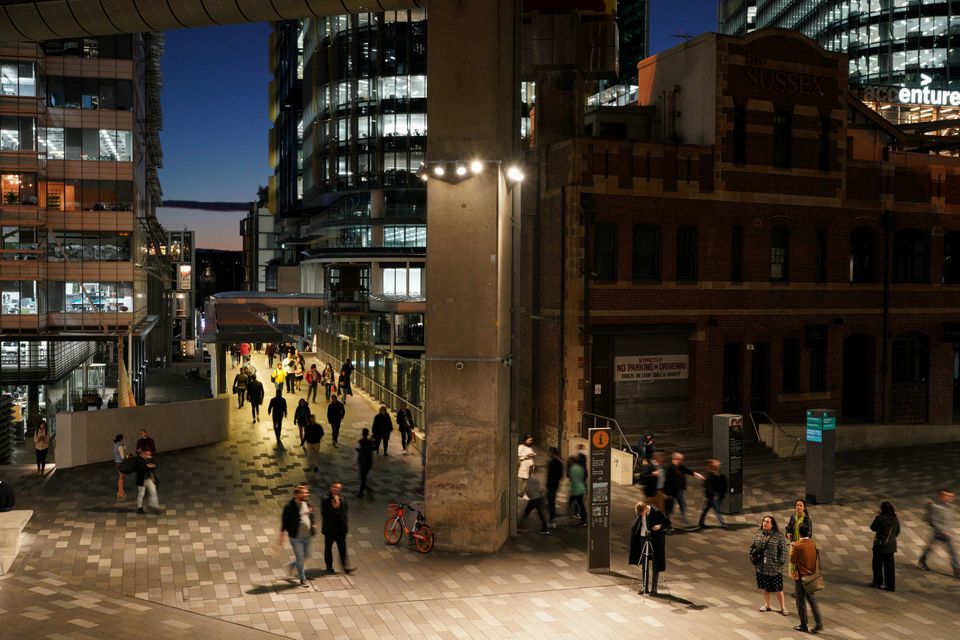 Australian business investment slipped in the third quarter as pandemic lockdowns shut many firms, though future spending plans proved surprisingly resilient and a rapid recovery is expected now that most restrictions have been lifted.
Figures from the Australian Bureau of Statistics out on Thursday showed capital expenditure fell a real 2.2% in the third quarter to A$32.7 billion ($23.57 billion), in line with market forecasts of a 2.0% drop.
Spending plans for the year to end June 2022 were upgraded to A$138.6 billion, above most analysts' estimates and a sign business confidence had weathered the disruptions well.
"It suggests that spending this financial year will be over 10% higher than fiscal 2021, comfortably outstripping the levels seen in the three years prior to the pandemic," said Sarah Hunter, chief economist for BIS Oxford Economics.
"Construction, wholesale trade and transport, postal and warehousing led the way, reflecting the need to expand capacity to properly service the substantial shift to online retailing."
For the third quarter, most of the pullback in investment came in plant and machinery with the retail and education sectors particularly hard hit by the lockdowns.
Data on gross domestic product (GDP) due next week is expected to show a sharp contraction given stay-at-home rules in Sydney and Melbourne hammered consumption during the quarter.
Full coverage: REUTERS


China regulator says authorities working hard to stop U.S. delistings of Chinese firms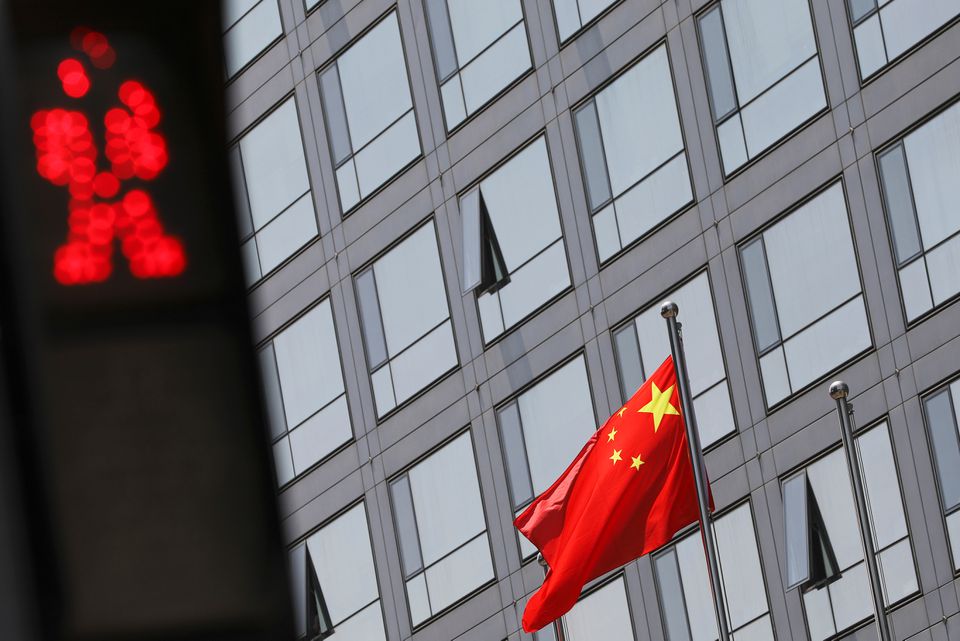 Potential delistings of Chinese companies from U.S. stock exchanges would not be good for companies, global investors or Sino-U.S. relations, an executive at China's securities regulator said on Thursday.
U.S. authorities are moving towards kicking foreign companies off American stock exchanges if they do not comply with U.S. auditing standards, rules which at present would affect many Chinese companies.
Shen Bing, director general of the China Securities Regulatory Commission's department of international affairs, told a conference in Hong Kong that the regulator was in open communication with U.S. authorities to resolve the delisting threat, and was working hard to do so.
Full coverage: REUTERS


WORLDWIDE: FINANCE/MARKETS


Asian shares inch lower as dollar marches on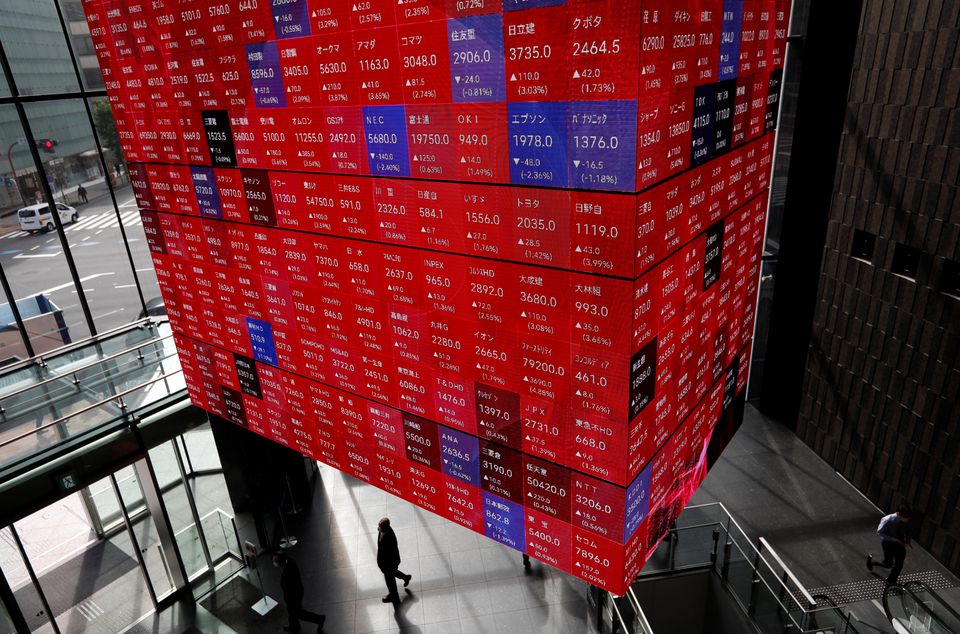 Asian shares wobbled lower on Thursday, hurt by the U.S. dollar which continued to march higher as investors bet on interest rates rising more quickly in the United States than in other major economies such as Japan and the euro zone.
MSCI's broadest index of Asia-Pacific shares outside Japan (.MIAPJ0000PUS) fell 0.18% to a six-week low, having posted a small decline in each of the past six trading sessions. Japan's Nikkei (.N225) rose 0.8%.
There were mild declines across the board. Australia (.AXJO) shed 0.1%, Hong Kong (.HSI) lost 0.35%, and Chinese blue chips (.CSI300) shed 0.3%.
Notably in Hong Kong, shares of Kaisa Group Holdings Ltd's (1638.HK) rose as much as 24% on their return to trading, after the embattled Chinese developer said it was offering bondholders an option to exchange existing bonds with new bonds having an extended maturity, to improve financial stability.
In broad terms, "when it comes to regional equities allocation, we're watching the U.S. dollar which is making new highs and that is a headwind for emerging market equities," said Fook-Hien Yap, senior investment strategist at Standard Chartered Bank wealth management.
The dollar is trading near its highest in almost five years versus the Japanese currency at 115.3 yen, and nearly 18 months to the euro which was at $1.1206.
Full coverage: REUTERS


Dollar reigns as hawkish Fed stands out among central banks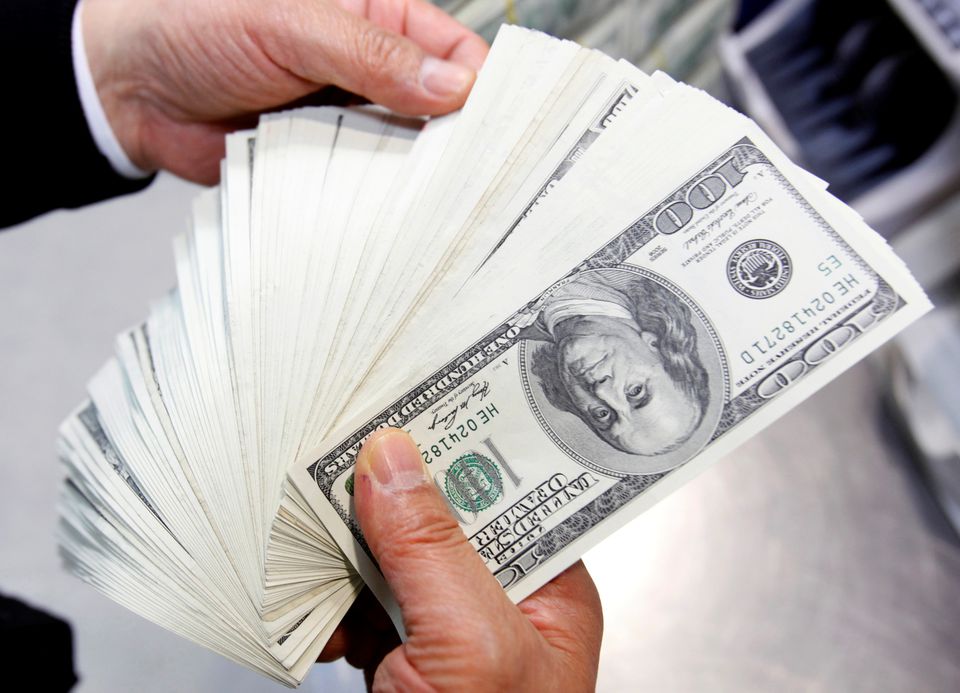 The U.S. dollar traded at its highest in over a year to the euro and near a five-year high against the yen as a hawkish tilt by Federal Reserve policymakers, buoyed by strong U.S. data, contrasted to more dovish monetary outlooks in Europe and Japan.
The dollar index, which measures the greenback against six major peers, eased slightly to 96.759, but still hovered close to Wednesday's high of 96.938, the strongest level since July 2020.
Various Fed policymakers said they would be open to speeding up the taper of their bond-buying program if high inflation held, and move more quickly to raise interest rates, minutes of the central bank's Nov. 2-3 policy meeting showed on Wednesday.
San Francisco Federal Reserve Bank President Mary Daly also said in an interview with Yahoo Finance on Wednesday that she could see a case being made to speed up the Fed's tapering of its bond purchases. read more
Meanwhile, readings on the labor market and consumer spending outstripped economists' estimates, while inflation continued to heat up. read more
"The U.S. economy retained its titanium status," buoying the dollar, Tapas Strickland, a director of economics at National Australia Bank, wrote in a note to clients.
"Slightly hawkish comments from the normally dovish Daly was also a factor."
The dollar was little changed at 115.355 yen, holding close to the overnight high of 115.525, a level not seen since January 2017.
The euro edged higher to $1.1210, but still traded within sight of the near 17-month low hit on Wednesday at $1.1186 after German business confidence slumped for a fifth straight month.
Full coverage: REUTERS


Oil slips awaiting OPEC+ response to U.S.-led crude release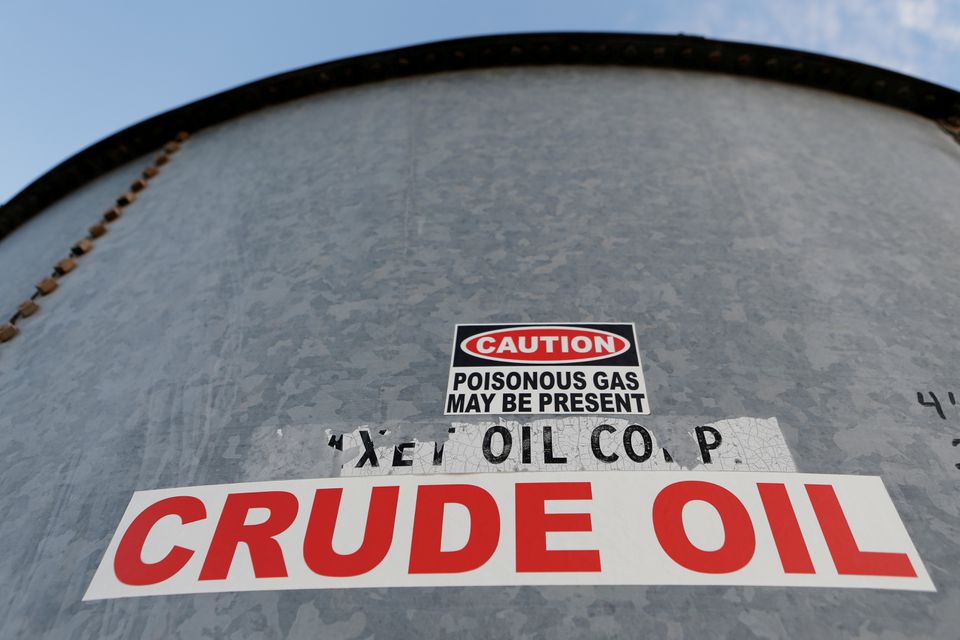 Oil prices ticked lower on Thursday with investors waiting to see how major producers respond to the emergency crude release by major consuming countries designed to cool the market, even as data pointed to healthy U.S. fuel demand.
U.S. West Texas Intermediate (WTI) crude futures fell 9 cents, or 0.1%, to $78.30 a barrel at 0201 GMT, extending an 11 cent loss on Wednesday.
Brent crude futures slipped 5 cents to $82.20 a barrel, after losing 6 cents on Wednesday.
"The coordinated SPR (Strategic Petroleum Reserve) release may end up as a near-term political win for the parties involved, however we do not expect it to have a lasting impact on crude fundamentals," Fitch analyst Jake Leiby said in a note.
Analysts said U.S. Energy Information Administration data on Wednesday showed gasoline and distillate stockpiles fell more than expected even as crude stocks rose suggesting the market needed more crude.
"But the bigger picture is that product demand remains healthy, adding pressure to a tightening market," Capital Economics economist Kieran Tompkins said in a note.
All eyes are now on the Organization of the Petroleum Exporting Countries, Russia and allies, together called OPEC+, who are due to meet next week to discuss oil demand and supply.
"The bold move from the oil importers has opened the door wide open for OPEC+ to adjust its supply policy downwards at its next (meeting on) 2 December 2021," Rystad Energy analyst Louise Dickson said in emailed comments.
Full coverage: REUTERS