WORLDWIDE: HEADLINES
Australian Employment Jumps In May As Labour Market Tightens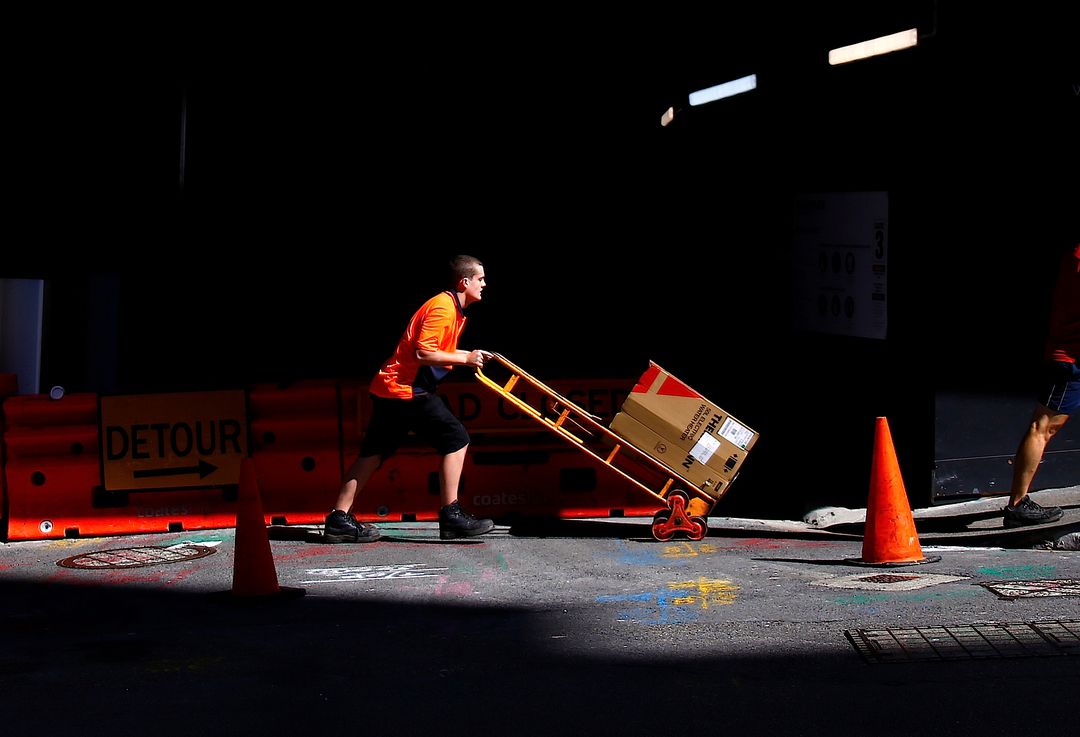 Australian employment rebounded strongly in May while the jobless rate held at 50-year lows as more people went looking for work, an encouraging sign the economy can withstand the higher interest rates needed to contain runaway inflation.
Figures from the Australian Bureau of Statistics on Thursday showed net employment surged 60,600 in May from April, when it edged up just 4,000. That far surpassed market forecasts of a 25,000 rise and brought gains for the year to a heady 386,100.
The jobless rate held at 3.9% in May, when analysts had looked for a dip to 3.8%, but only because the participation rate unexpectedly jumped to a record high of 66.7%.
There were also clear signs the labour market was getting tighter with underemployment dropping to the lowest since 2008 and promising to boost wages over time.
The underutilisation rate, which adds unemployment to underemployment, fell to its lowest since 1982 at 9.6%.
The labour market has been one of the strongest sectors of the economy in recent months and a key reason the Reserve Bank of Australia (RBA) felt confident enough to raise interest rates this month by an outsized 50 basis points to 0.85%.
In a rare appearance on television this week, RBA Governor Philip Lowe underlined the importance of low unemployment.
Full coverage: REUTERS
Japan Runs Biggest Trade Deficit In More Than 8 Years In May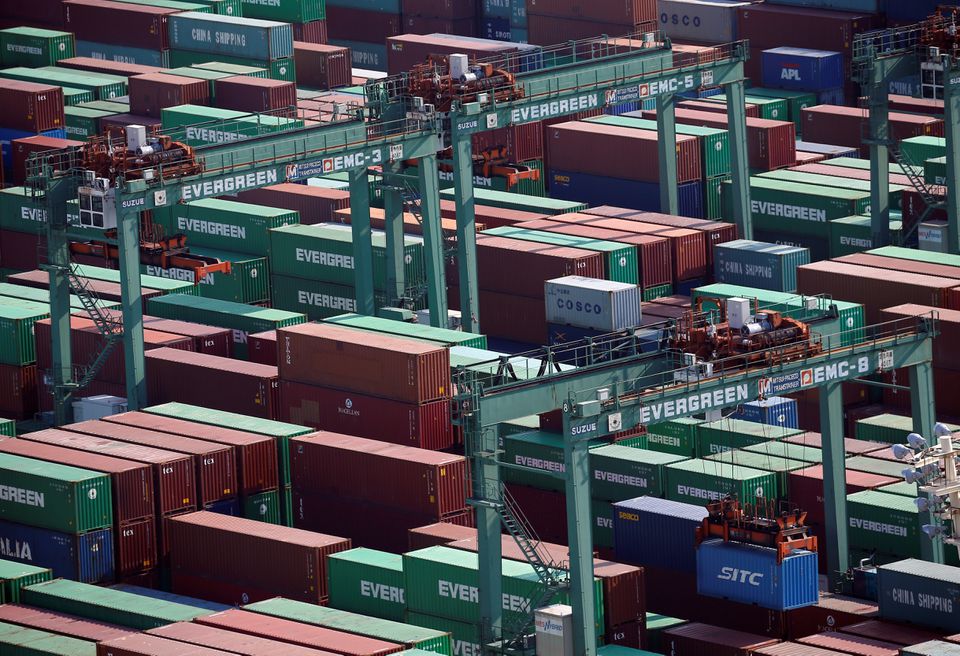 Japan ran its biggest single-month trade deficit in more than eight years in May as high commodity prices and declines in the yen swelled imports, clouding the country's economic outlook.
The growing trade deficit underscores the headwinds the world's third-largest economy faces from a slide in the yen and surging costs of fuel and raw materials, on which domestic manufacturers rely for production.
Imports soared 48.9% in the year to May, Ministry of Finance data showed on Thursday, above a median market forecast for a 43.6% gain in a Reuters poll.
That outpaced a 15.8% year-on-year rise in exports in the same month, resulting in a 2.385 trillion yen ($17.80 billion) trade deficit, the largest shortfall in a single month since January 2014.
"The weak yen is a major factor behind the rise in imports," said Harumi Taguchi, principal economist at S&P Global Market Intelligence.
Full coverage: REUTERS
WORLDWIDE: FINANCE/BUSINESS
Asian Shares Up After Fed Lifts Rates To Tame Inflation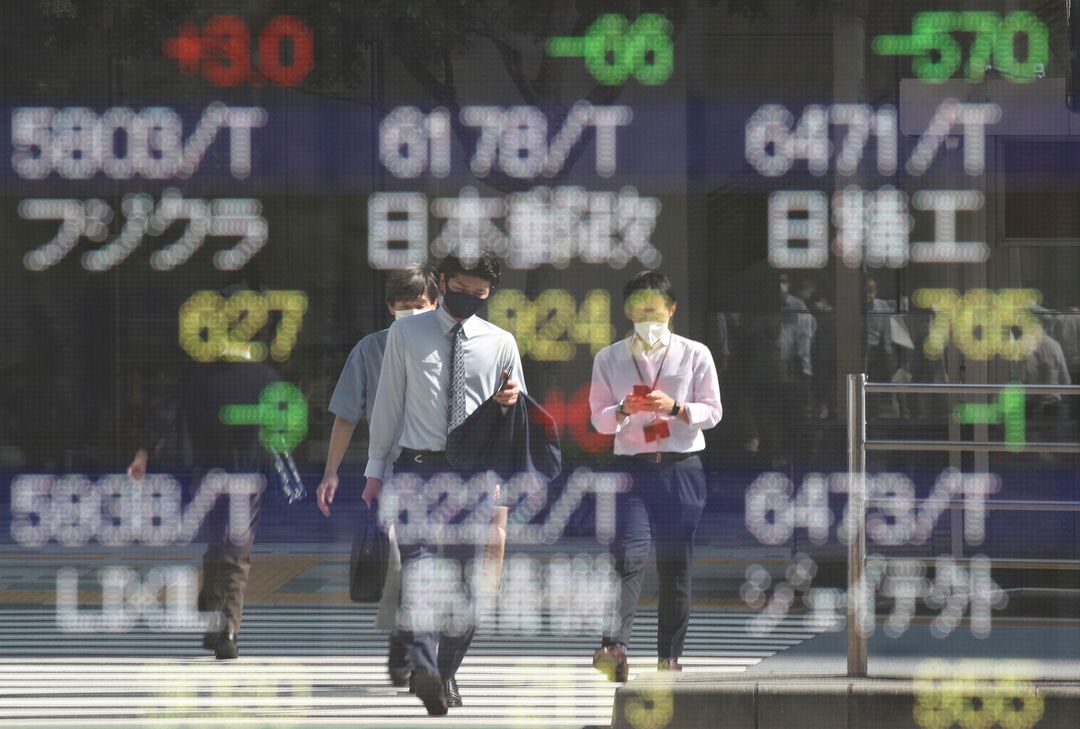 Asian stocks rose on Thursday, while longer-dated U.S. government bond yields fell and the dollar was down from two-decade highs after the U.S. Federal Reserve delivered an aggressive rate hike and cut its growth projections.
The U.S. central bank on Wednesday approved its biggest interest rate hike since 1994, lifting the target federal funds rate by 75 basis points to a range of between 1.5% and 1.75%. Fed officials also see further steady rises this year, targeting a federal funds rate of 3.4% by year-end.
The move, which had been fully priced in by markets, followed data on Friday showing a sharper-than-expected rise in U.S. inflation in May, as well as a University of Michigan survey showing consumers' five-year inflation expectations jumping sharply to their highest since June 2008.
In a news conference following the Fed's latest two-day policy meeting, Fed Chair Jerome Powell said that the survey was "quite eye-catching".
"(Inflation expectations) are starting to look like they're too high. That I think is one reason why Powell wanted to do a 75 … And I think they will also go again in July," said Joseph Capurso, head of international economics at Commonwealth Bank of Australia.
"They've got to get inflation down. They're so far behind the curve it's not funny."
Investors appeared to take comfort from the view that the U.S. economy will benefit in the long run if prices are brought under control in the short term. Fed projections showed economic growth slowing to a below-trend rate of 1.7%, and policymakers expect to cut interest rates in 2024.
Full coverage: REUTERS
Dollar Off Two-Decade High As Fed Delivers On 75bp Hike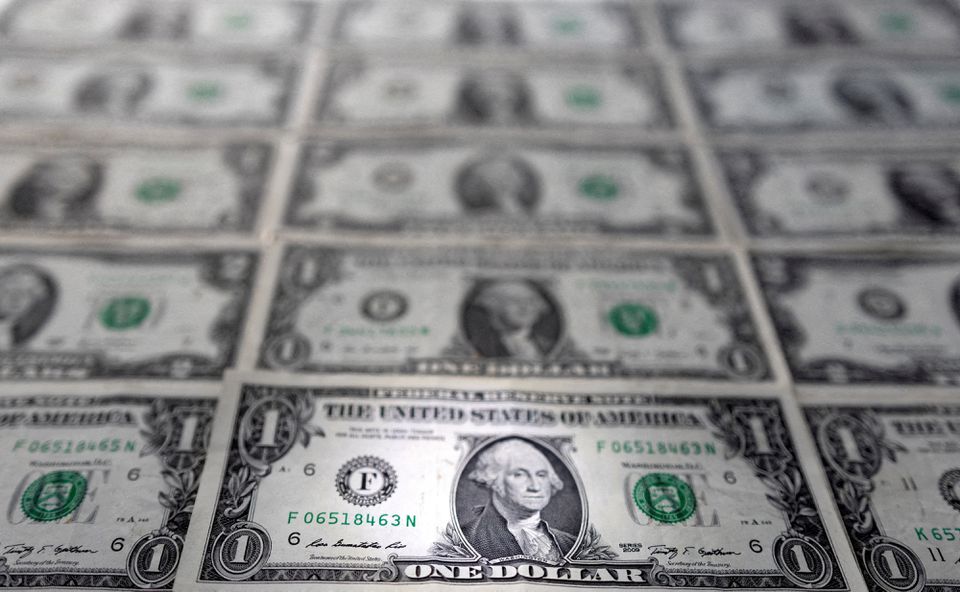 The dollar retreated from a 20-year high on Thursday after the Federal Reserve delivered its biggest rate hike in decades but then tempered its outlook by telling investors that such sharp moves higher were unlikely to become a habit.
Markets had expected the 75 basis point hike and priced in several more after a surprisingly hot inflation reading last week. The dollar had scaled new heights as U.S. yields rose, but it lurched lower after Chair Jerome Powell's press conference.
It last traded at $1.0464 per euro , while in the Asia session the Australian dollar tacked another 0.4% on to its almost 2% overnight surge to hit $0.7031.
The dollar index , which made a two-decade high of 105.79 on Wednesday, traded at 104.84 in Asia.
"Today's 75-basis-point increase is an unusually large one," Powell told reporters.
"I do not expect moves of this size to be common," he said, though adding that next month either a 50 bp or 75 bp hike was likely.
Fed members also drastically lifted their projections for the peak in the benchmark funds rate, with the median forecast having it around 3.8% in 2023, much higher than the 2.8% peak they had last projected in March.
Full coverage: REUTERS
Oil Rebounds After Steep Drop, Underpinned By Tight Supplies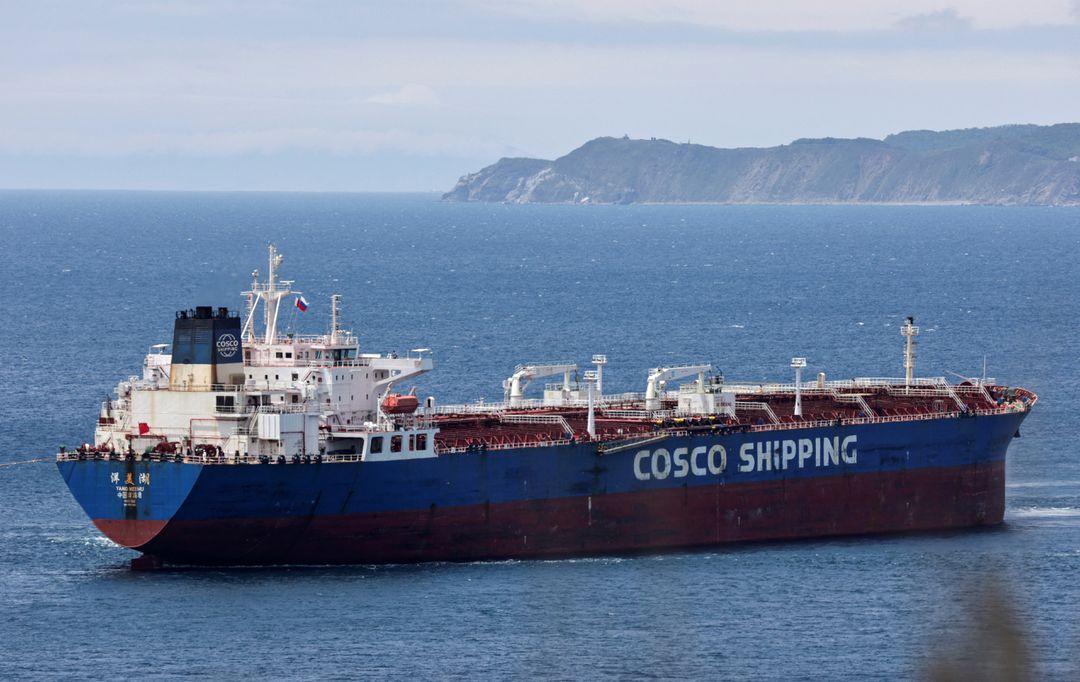 Oil prices recovered on Thursday from a steep drop in the previous session, supported by tight oil supply and peak summer consumption, after a U.S. rate hike sparked fears of slower economic growth and less fuel demand.
Brent crude futures rebounded $1.10, or 0.9%, to $119.61 a barrel by 0202 GMT while U.S. West Texas Intermediate (WTI) crude futures rose to $116.59 a barrel, up $1.28, or 1.1%.
Prices slipped more than 2% overnight after the Federal Reserve raised interest rate by three-quarters of a percentage point, the biggest hike since 1994.
The dollar index came off from its highest since 2002 on Wednesday, easing downward pressure on oil prices. A stronger greenback makes U.S. dollar-priced oil more expensive for holders of other currencies, curtailing demand.
Investors remained focused on tight supplies and robust demand as Western sanctions restricted access to Russian oil, while optimism that China's oil demand will rebound as it eases COVID-19 restrictions supported the price outlook.
Full coverage: REUTERS